It is still very early in the marathon race that is the NHL season. Nothing is decided in the month of October. However, how teams perform in the early going is a barometer for what can be expected moving forward. Starting undefeated through a few games doesn't clinch anything, but it is certainly preferred to the alternative.
After a handful of games, a lot of interest has built up specifically in the Western Conference's Pacific division. There we see two teams that are performing far from where expectations had them. The Edmonton Oilers are off to a hot start with six points and a 3-1 record. On the opposite end of the spectrum, the perennially contending Los Angeles Kings are 0-3 through their three contests.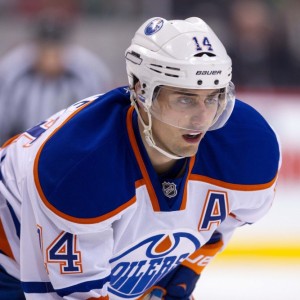 Edmonton Oilers
Last year, the Oilers finished in last place in the Pacific as well as in the Western Conference at large. No one expected such a drastic turnaround in one offseason, and though it has only been a few games, this has to be a promising start for the organization and its fans. Edmonton has started fast thanks to a powerful offensive punch. With 17 goals, the Oilers are averaging more than four goals per game. Only one other team in the NHL has surpassed the four goals per game mark thus far.
Part of Edmonton's success has come at the expense of the Calgary Flames. Two of its three wins are over Calgary, by a combined score of 12-7. While Cam Talbot has not been great in goal in any of these games, the star skaters have. Leon Draisaitl, Connor McDavid and Jordan Eberle have combined for 17 points with each recording at least five apiece. Hockey fans know McDavid's name by now. At 19 years old, he is already a star in this league. Draisaitl though is just 20 years old himself. Also entering the league as an 18-year-old, Draisaitl could be primed for a breakout year in his second season getting full playing time. As for McDavid, he recorded more than a point per game in his injury-shortened rookie year. Everyone wants to see if he can get there over a full year at just 19.
Los Angeles Kings
Things aren't quite as positive for the Kings these days. Los Angeles is coming off of a 102-point season that left it just one point out of a division title. Starting 0-3 wasn't in anyone's plans. Part of the issue has been the injury to workhorse goaltender Jonathan Quick. The former Conn Smythe winner went down in the first period of the season's first game. He has a groin injury that could require surgery, though he is seeking other options. If Quick opts for surgery, he could miss 3-4 months. No matter what, this injury has been a huge blow to the Kings.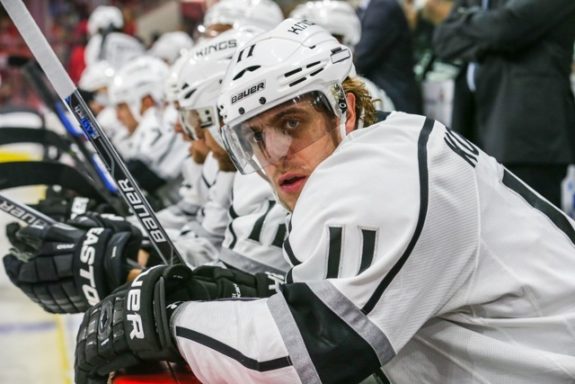 In his place, Los Angeles has had to lean on Jeff Zatkoff, who made some headlines last year being forced into action for the Pittsburgh Penguins. Zatkoff has not been good yet this year, taking the loss in all three contests and giving up nine goals in the last two games alone.
The LA offense hasn't done much to help him though. It has been outshot in two of the three contests and has done barely anything with a man advantage. The schedule hasn't helped, with three of the team's first four coming on the road, but that is more an excuse than reasoning for early struggles. Unfortunately for the Kings, with Quick's future so uncertain, things may not turn around anytime soon either. They will come back home for a stretch of games next week, after which the team may need to find a long-term solution in goal before the season gets away from it.