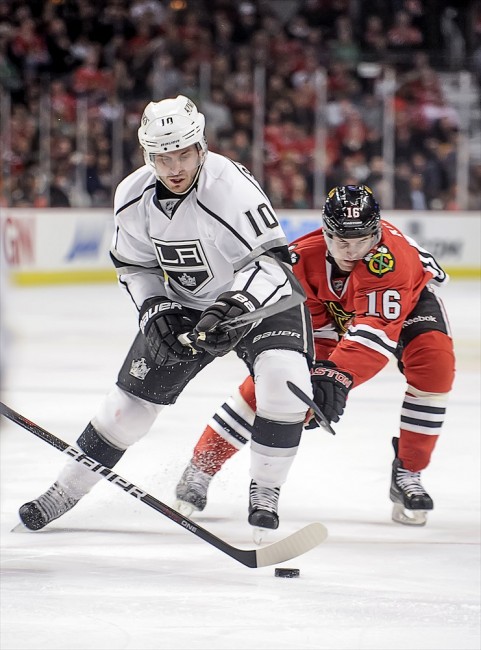 As has been widely reported by multiple sources today, the Los Angeles Kings have successfully sent center Mike Richards down to their American Hockey League affiliate after he cleared waivers earlier today.
No other NHL teams decided to claim Richards off of waivers because, hey, two-time Stanley Cup champions that are nearing 500 career NHL points and are in the prime of their career are so easy to find in the league these days, right?
There's no doubt whatsoever that Richards isn't the same player that he used to be, the one that put up four consecutive seasons of more than 60 points while playing for the Philadelphia Flyers. His 15 points in 47 games so far this season aren't impressive at all, and they look even worse when you dig into his advanced stats and see that he had relatively easy zone starts and played against weaker competition.
There's also the hefty price tag to worry about, an annual cap hit of $5.75 million for five more seasons.
On one hand, it's understandable why so many teams passed on Richards. Maybe they didn't have the cap space, maybe they had plenty of center depth already, and so on.
At the same, time, though…nobody could use his services? Not one single team?
Even though Richards is an expensive player you're not going to be able to convince me that there aren't a handful of NHL teams with flexible cap space that would be better off overall by adding a 29 year-old center with two Stanley Cup rings that can still score 30-40 points a season.
The Twitter account for Capitals Hill tweeted out yesterday this handy list of teams that had enough cap space to add Richards:
Teams that could fit Richards in (via http://t.co/WZeGCOiJF6) pic.twitter.com/O7iyD3y10k

— Capitals Hill (@CapitalsHill) January 26, 2015
When taking a look at those teams it takes almost no time at all to find situations where Richards would be an upgrade over what's already there: The Calgary Flames have dressed Brandon Bollig for 39 games, but he still has zero goals. The Buffalo Sabres have dressed Patrick Kaleta for 25 games, but he has zero goals. The Arizona Coyotes have dressed David Moss for 24 games, and he also has 0 goals. These are just three of the more egregious examples, but the list could go a lot longer.
The Richards situation is a glaring example of a trend that is all too common in the NHL: teams, for whatever reason, rarely utilize the waiver to their advantage. The number of players that successfully clear waivers is always significantly larger than the list of players that do get claimed.
Now, this isn't to suggest that every player that gets assigned to waivers deserves to be picked up, because many don't. For example, the Anaheim Ducks were pretty justified in waiving Dany Heatley after six games without a point, especially since the former All-Star only has three points in 13 AHL games since going down, and it's equally understandable why no other teams bothered to cast their nets into the water.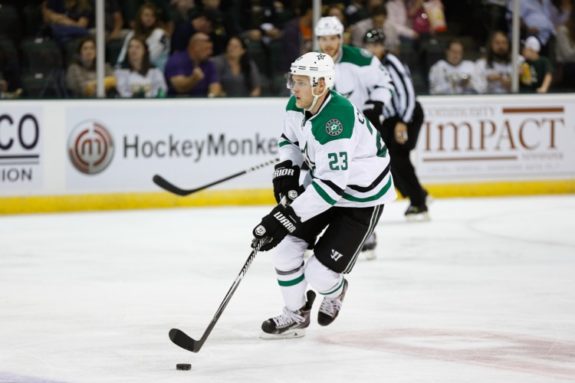 On the other hand, though, some lucky teams find great value on the waiver wire all the time. The Columbus Blue Jackets rolled the dice on defenseman Kevin Connauton after he was waived by the Dallas Stars and have been rewarded with 12 points in 25 games, which is very impressive for a player that's still only 24 years old. Center Derek Roy could have been picked up by 28 other NHL teams for dirt cheap in December, but now has eight points in 11 games for the Edmonton Oilers after they picked him up via trade (the Oilers wanted to add Roy but also dump a contract in return, which they did by moving Marc Arcobello to the Nashville Predators in exchange for Roy instead of just outright claiming Roy off of waivers).
There's no shortage of other players that would be worth the risk but don't get claimed. Jacob Markstrom, not long ago considered the best goaltending prospect in hockey, cleared waivers in September and now has a phenomenal 12-4-2 record with a sparkling .934 save percentage. Magnus Paajarvi went 10th overall in the 2009 NHL Entry Draft and, despite a couple of rough seasons, is still only 23 years old and would be well worth the reclamation project.
The craziest thing about the whole topic is that teams have practically nothing to lose by doing some waiver fishing.
A perfect example of this is what happened with forward Zach Boychuk last season. Boychuk was waived by the Carolina Hurricanes, but then claimed by the Pittsburgh Penguins. He played seven games for the Pens before being waived again, but this time getting picked up by the Nashville Predators. After five games with the Preds he was waived and claimed again, ending up back in Carolina where his season started.
What did the Penguins and Predators lose by trying out Boychuk? Nothing. Just a small amount of money. Heck, I bet there are fans of both teams that don't even remember Boychuk even playing for them because the consequences were so insignificant. It didn't work out for either team, but it was well worth the price of trying because of the potential that it could have worked out. When the cost of gambling is so low why not try it a few times until you get a hit?
Going back to Richards specifically, it's not a far stretch whatsoever to suggest that he still has a lot left to offer. Kings general manager Dean Lombardi, the very man that waived Richards, had an interesting quote about that today, as reported by ESPN's Pierre LeBrun:
"On the long term, he could be a different player," Lombardi said. "If you remember when Teemu Selanne when he went to Colorado it looked like he was done. He looked done. But all of a sudden, things changed. He went on for a longer career. They're different players, but I see no reason why this can't happen here, either."
There's no telling what happens next with the Mike Richards saga, but it's probably a safe bet that he hasn't played his last game in the NHL quite yet. It's just a shame because he's still good enough that he should be playing a lot more, and that many NHL teams totally missed the great chance that it could have been for them.