After having the good fortune of winning the 2015 NHL Draft Lottery it was only a matter of time before the Edmonton Oilers became the best Canadian team in the league. No one was expecting that transformation to happen overnight but taking those initial steps back towards respectability was always part of the equation for 2016-17. Fast forward four months and my goodness how things have changed.
Following Saturday's 3-1 victory over the Chicago Blackhawks, the Oilers not only reclaimed sole possession of second place in the Pacific Division but also managed to vault past the Montreal Canadiens for the best record among the seven Canadian franchises. With a 32-19-8 record and 72 points already in their back pocket, it appears as though Edmonton is all but guaranteed to make their long-awaited return to the postseason for the first time in a decade.
https://twitter.com/Alex_Thomas14/status/833150121927962624
Chances are no one inside the organization would admit it publicly, but that was the goal heading into this season. Gain experience as a group and find a way to scrape into the playoffs. The task was simple but making it come to fruition was supposed to be a far more difficult than this. For the Oilers to have essentially locked up a postseason berth with 23 games still remaining on their schedule is stunning.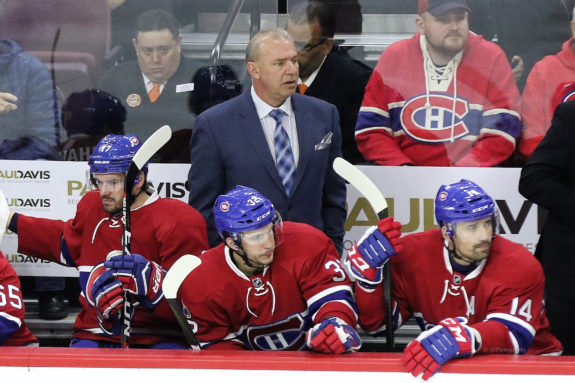 Price Remains Key to Habs Chances
Edmonton's surprising success coupled with a slip in performance from Carey Price in Montreal has allowed Todd McLellan's crew to take aim at the Habs for the crown of the best team residing in hockey's homeland. Despite holding the top spot in the Atlantic Division and having just replaced Michel Therrien with Claude Julien behind their bench, the Canadiens have issues up and down their lineup. In previous years, their goaltender hid those problems but at his current level, their warts are in the open for all to see and winning games has become a chore.
Whereas the Oilers have their best players clicking on all cylinders and the results speak for themselves. Connor McDavid leads the league in scoring, is one of three candidates in serious contention for the Hart Trophy and remains an absolute joy to watch on a nightly basis. Depending on the day, Leon Draisaitl is just outside or inside the Top 15 scorers in the league and Patrick Maroon is enjoying the finest season of his career with a real shot at reaching the 30-goal plateau.
https://twitter.com/HBomb1982/status/833183375309598720
After stealing another two points for his club against the Hawks with a stunning 38-save performance, netminder Cam Talbot became the first Oilers goalie to win 30 games since Tommy Salo in 2001-02. He is on pace to join Grant Fuhr, Curtis Joseph, Bill Ranford and Salo as the only goalies to appear in 70 or more games in a season for the franchise and has a decent shot at eclipsing Fuhr's club-record of 40 wins established in 1987-88.
Oilers are Different Team with Talbot
The 29-year-old sits fifth in save percentage among goaltenders that have played in no fewer than 40 games this season at .921 and seventh in goals against with a tidy. 2.35 average. As of this moment, Talbot leads the league in games played, minutes, shots faced, saves made and has been outstanding all season long. Game in and game out, he has given his team a shot at earning points and has performed at a level Oilers' fans haven't seen since Jospeh's tenure in Orange and Blue.
While still absent a true top-pairing defender, Edmonton has used the blue line by committee approach to perfection through 59 games.  Andrej Sekera has been the best of the bunch but the collective of Matt Benning, Brandon Davidson, Eric Gryba, Oscar Klefbom, Adam Larsson, Darnell Nurse, Jordan Oesterle and Kris Russell have done a masterful job of helping this backend pull off a complete 180 from years gone by.
Oilers gut-out 1-0 SO win vs Habs. Talbot gives team chance to win every night! 97/29 a threat all game. Klefbom 25+mins 2nd straight game

— Bob Stauffer (@Bob_Stauffer) February 5, 2017
The additions of Benning, Larsson, Russell and a healthy Klefbom have played the biggest role in the transformation. Thanks to the improved play from the backend and Talbot maintaining the level he displayed over the final four months of the 2015-16 campaign, Edmonton has been among the best defenses in the league. Only the Washington Capitals, Minnesota Wild, San Jose Sharks, Columbus Blue Jackets and Los Angeles Kings have given up fewer goals on a nightly basis than the Oilers.
As hard as that might be to process, the numbers are there. With their roster construction being what it is, a goaltender playing at the top of his game and the most dynamic player in the world driving the bus, they are an opponent no team wants to face come playoff time. Unless a certain goaltender in La Belle Province can rediscover his dominance, the Edmonton Oilers will remain the only team in Canada we can say that about. Of course, it guarantees nothing but it certainly has a nice ring to it.