After the NHL Draft Lottery a few weeks ago, it's well known that the Edmonton Oilers will pick 10th overall. The question now is whether the team will use or trade the pick. Edmonton general manager Peter Chiarelli got a vote of confidence from Bob Nicholson and owner Daryl Katz, but he's got his work cut out for him.
Chiarelli will be tasked to fill two dire needs for the organization: a top-pairing offensive defenseman and a top-six scoring forward. Those are both immediate needs, and Edmonton's first-round pick this year will provide a valuable trade chip in hopes to fill one of those needs.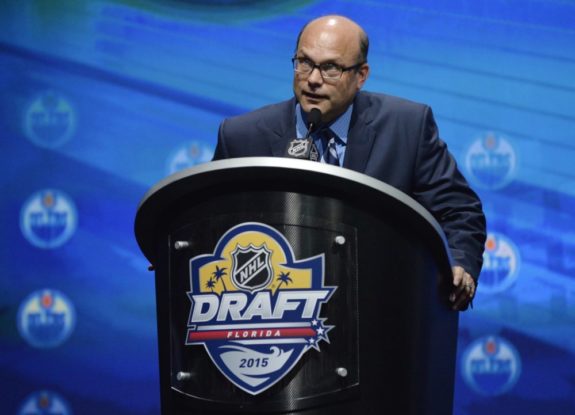 This is going to be a very deep draft, and the Oilers will be able to find a valuable piece at 10th. Adam Boqvist, Evan Bouchard, Quinton Hughes, Noah Dobson, and Ty Smith are all defensemen pegged to go anywhere from fourth to 10th. When it comes to forwards, Oliver Wahlstrom, Joe Veleno, and Barrett Hayton might be available as well.
Those are all good players that in most other draft years might draw consideration to all be top-10 or even top-five picks. Today we'll look at the historical value over the past few years when it comes to that 10th overall pick. What kind of value can the Oilers get with that 10th overall pick?
Owen Tippett (RW) – Florida Panthers
Draft Year: 2017
A lot of people felt Owen Tippett slipped into the waiting arms of the Florida Panthers last summer. He's a big piece of the Panthers' future and even made the team out of training camp as an 18-year-old. He picked up an assist in seven games before returning to the OHL's Mississauga Steelheads.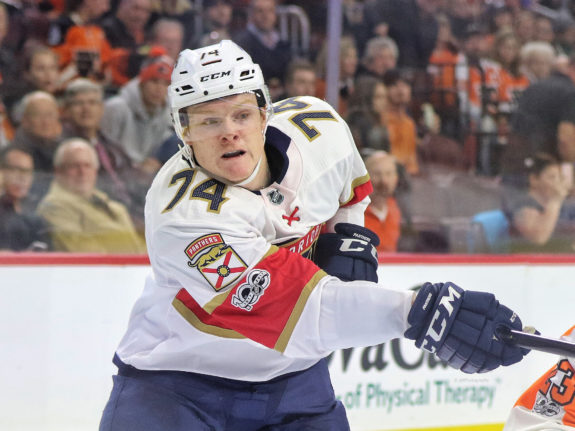 Tippett picked up 36 goals and 75 points in 51 games and had the best points-per-game average amongst his Mississauga teammates at 1.47. He's a power forward that Florida GM Dale Tallon believes can be an immediate difference-maker next season. Tippett finished the season with the Panthers' farm team in Springfield, picking up two points in five games.
Value: Second-line power forward
Tyson Jost (LW/C) – Colorado Avalanche
Draft Year: 2016
Another valuable pick came two years ago with the Colorado Avalanche taking a solid two-way center in Tyson Jost. He played one year with the University of North Dakota scoring over a point per game with 35 points in 33 games before turning pro. He finished the 2016-17 season with the Avalanche, and outside of five games in the AHL, he's become an NHL regular at 20.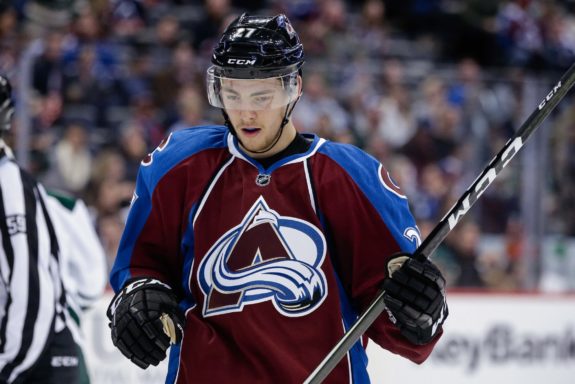 Jost finished the year as a second-line forward for Colorado, playing with Alex Kerfoot and Sven Andrighetto. He scored 22 points in 65 games and is expected, like Tippett, to take a more prominent role with the Avalanche next season. The belief is a character guy with his work ethic has all the makings to become Colorado's next captain. His offense is a work in progress, but there's a star in the making here.
Value: No. 1-2 center
Mikko Rantanen (RW) – Colorado Avalanche
Draft Year: 2015
Mikko Rantanen is the guy the Oilers hope Jesse Puljujarvi can one day become. At  6-foot-4 and 212 pounds, Rantanen is quickly emerging as one of the best young forwards in the NHL. He's formed a quite an offensive pairing with Nathan MacKinnon and finished second in team scoring this year with 29 goals and 84 points in 81 games.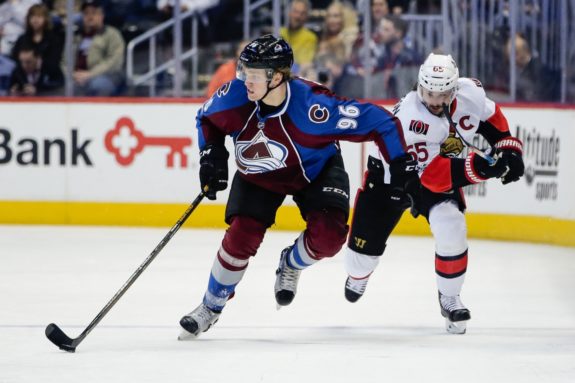 Rantanen has a high hockey sense and is slowly becoming a solid player in all three zones. He's got elite-level scoring potential and might be the best player to come out of Finland in the past decade or so. Colorado has a great core group coming together right now, and Rantanen is at the forefront of that emergence. He should be a consistent 80-point player for the foreseeable future.
Value: First-line scoring winger
Nick Ritchie (RW) – Anaheim Ducks
Draft Year: 2014
The Anaheim Ducks are hoping 22-year-old Nick Ritchie has a breakout season sooner rather than later. There was a lot of hope he would develop into a top-six power forward to compliment the likes of Ryan Getzlaf, Corey Perry, and Ryan Kesler. It hasn't gone according to plan just yet. Ritchie has yet to break the 20-goal mark and took a step back in 2017-18.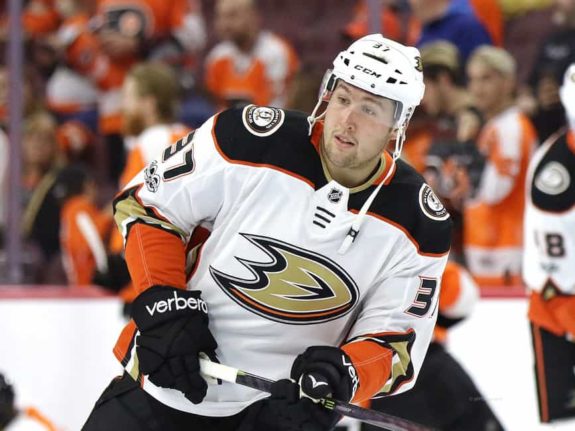 The 22-year-old scored just 10 goals and 27 points in 76 games in his second full season in the NHL. He primarily played on the Ducks' third-line and was a non-factor in the playoffs along with every other Anaheim player. If Ritchie can improve his foot speed and become a consistent scoring threat, he'll project as a top-six option. Until then, he looks like a third-line power forward.
Value: Third-line power forward
Valeri Nichushkin (RW) – Dallas Stars
Draft Year: 2013
There was a lot of hope for the Dallas Stars when the second-best European forward according to NHL Central Scouting's final rankings slipped to them. Valeri Nichushkin was ranked ahead of some notable players like Elias Lindholm, Rasmus Ristolainen, and Alexander Wennberg. On draft day, Nichushkin was the fourth European prospect taken after Aleksander Barkov, Lindholm, and Ristolainen.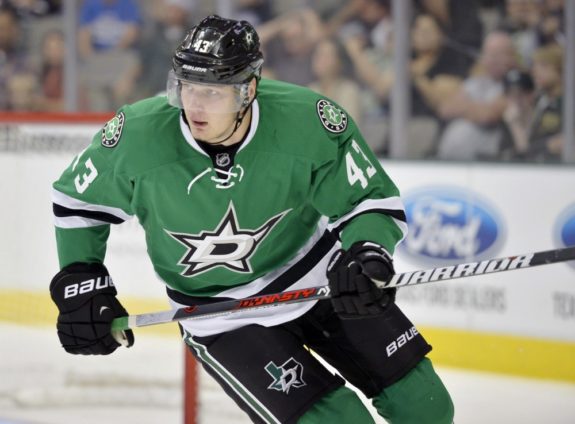 Nichushkin joined the Stars immediately for the 2013-14 season, scoring a respectable 34 points in 79 games as a rookie. His sophomore year was a write-off as he missed most of the year due to hip surgery. He then had a fallout with the Stars organization, and by the time his entry-level contract (ELC) expired, he opted to return overseas and has played the past two seasons in the KHL.
Value: Bust
Slater Koekkoek (D) – Tampa Bay Lightning
Draft Year: 2012
The Slater Koekkoek selection by Tampa Bay GM Steve Yzerman was an off-the-board pick. Koekkoek wasn't ranked amongst the 10 best North American skaters by NHL Central Scouting. He was projected to be a top-four puck-moving defenseman but struggled to break into Tampa's core group. This season he averaged 11:14 in total ice time and is being used sparingly.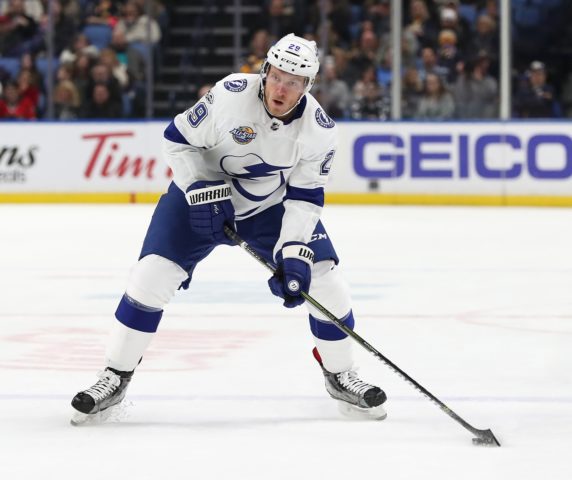 Victor Hedman, Dan Girardi, Anton Stralman, Braydon Coburn and Mikhail Sergachev are eating minutes ahead of him. Tampa Bay also acquired Ryan McDonagh at the deadline, which pushed Koekkoek further down the depth chart. The 24-year-old's ELC expires this summer, and he has yet to play during the Lightning's playoff run.
Value: No. 5-6 NHL defenseman
Jonas Brodin (D) – Minnesota Wild
Draft Year: 2011
Jonas Brodin was the third defenseman taken in the 2011 NHL Draft behind Adam Larsson and Griffin Reinhart. He's since emerged a solid top-pairing defenseman for the Minnesota Wild. His offensive numbers are on par with the Oilers' two top-pairing guys, Larsson and Oscar Klefbom. He's a minute-munching defenseman who played 24:42 per game in this year's playoffs.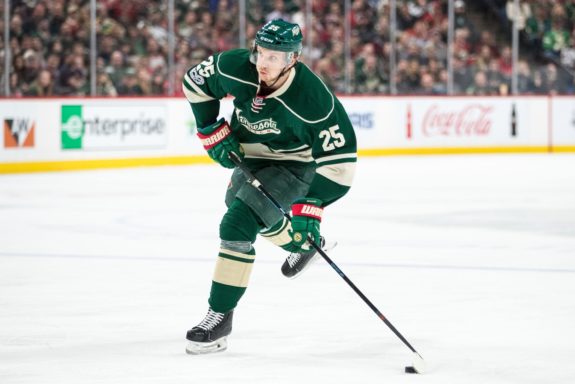 If the Oilers are hoping to land the best player available with their 10th overall pick, the hope is to land a high-caliber defenseman like Brodin. The defensemen available should project to be at least No. 3-4 defensemen once they develop. If any of them turn into a guy like Brodin, Edmonton should count their lucky stars, regardless of the poor playoff performance he had this spring.
Value: No. 2 NHL defenseman