The Ottawa Senators couldn't afford to wait until Erik Karlsson's contract situation was sorted out to start making changes, and Tuesday night's trade looks like the first step in their retool. By sending veteran defender Dion Phaneuf and Nate Thompson to the Los Angeles Kings for Marian Gaborik and Nick Shore, the Sens created a little bit of room on their blue line for a younger player.
At the moment, that player appears to be Fredrik Claesson, who has been in and out of the lineup the last few months. Even if Claesson becomes a mainstay on Ottawa's defence next season, defensive prospects like Ben Harpur, Andreas Englund, Christian Jaros and Max Lajoie will all be looking for some NHL ice time. This means that the Sens may be looking to offload at least one more defenceman before the deadline.
Johnny Oduya and Cody Ceci have both generated some interest from other teams, but the Senators might be hesitant about trading away this many experienced defencemen if they want to be competitive next season. However, based on the way the team's defence has played this season, adding some new blood to the roster might be an improvement.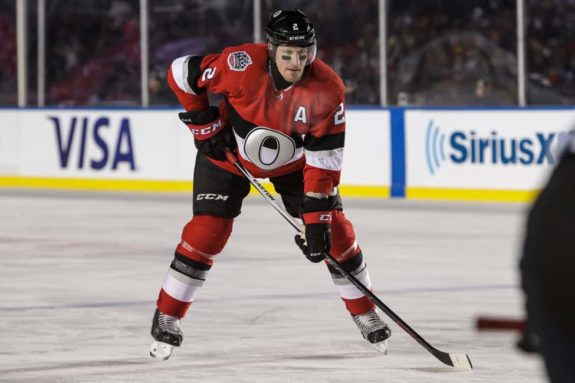 Ottawa's lack of defensive depth became apparent early in the season when the loss of their bottom pair resulted in utter disaster for the whole back end. Injuries to Chris Wideman and Mark Borowiecki in November seemed to have had a much bigger impact on the team than one might expect when considering their limited minutes.
The Ceci-Phaneuf pairing was given tough assignments against the opposition's best players night in and night out, and the pair generally didn't match up well. With Ceci up for a new contract this offseason, the Sens will have to keep a keen eye on whether the 24-year-old's play improves without his old partner.
Are Big Changes Coming to the Senators?
Leading up to the Phaneuf trade, there was a lot speculation about how the Senators might approach the trade deadline. While most people expect general manager Pierre Dorion to make a number of moves, there is still some uncertainty about how drastic the changes are going to be. Despite the long list of general managers that would love to add Erik Karlsson to their teams, a deal like this would signal the start of a full-scale rebuild, something the Senators don't seem keen on doing.
While the team's official statement on Pierre Dorion's contract extension proclaimed that the organization would put a greater emphasis on scouting and player development, this doesn't necessarily mean that Dorion will be blowing his team up.
One of the things that makes a full rebuild unlikely is the team's limited financial resources. Many Senators fans have already soured on owner Eugene Melnyk, and if the Sens let go of Karlsson, arguably the best player in franchise history, there are going to be consequences.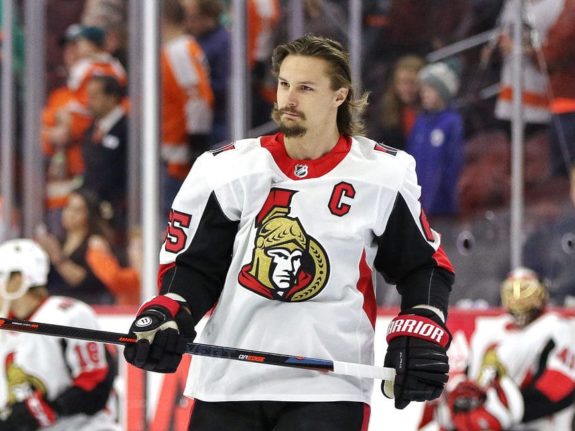 This is why Dorion needs to do everything he can to ensure Karlsson re-signs—and based on what the GM said during his media availability on Wednesday, that's the plan. While Melnyk may not want to commit to paying Karlsson the massive sum he is worth, a trade could potentially be worked out after the contract is signed.
There are still doubts about whether or not the Senators can afford to keep Karlsson in the long run, but the team definitely can't afford to lose him without being fairly compensated.
Gaborik's Unclear Future in Ottawa
Karlsson certainly isn't the only Senator with an uncertain future, as the newest member of the team probably has the biggest question mark beside his name. It looks like the Sens only acquired Marian Gaborik because the Kings couldn't afford to take on Phaneuf 's contract without offloading a big contract of their own. Due to Gaborik's smaller salary, a buyout over the offseason is a legitimate possibility.
Injuries have plagued Gaborik in recent years, limiting him to 14 points in only 30 games this season. At 36 years old, there are questions about how much game Gaborik has left in him, but the Sens have the next two months to see if there is a fit.
A Carleton University journalism graduate, Jacob joined The Hockey Writers in 2017. As an Ottawa native, Jacob has been following the Senators since the days of Radek Bonk. You can also find Jacob at ComicBookMovie.com.