The Carolina Hurricanes seem to need the woodshed. At least that's what it looked like given their recent play. After the team exhibited a brutal lack of effort in both their home games against the Detroit Red Wings and San Jose Sharks, head coach Bill Peters took the team to the verbal woodshed.
Since then, they lost 2-1 in overtime to the Philadelphia Flyers, won 4-1 against the Vancouver Canucks, 3-1 against the Colorado Avalanche and 7-3 on Tuesday night against the Los Angeles Kings. They finished their eight-game homestand with a 5-2-1 record and are sitting in the second wild-card position in the Eastern Conference. It can be argued that publicly taking the team to task worked.
Peters Unleashes
It was only 10 days ago that Peters said things like, "We weren't very good," "Some of our guys were asleep at the start of the game," and "They were better than us." Being in the room with Peters and the rest of the assembled media, it was easy to visualize smoke coming out of his ears and fire shooting from his eyes.
Fortunately, the "verbal woodshed" is not the Peters go-to method of motivation. He typically reserves this type of public thrashing for times when he has been pushed to the limit, usually after he has tried to resolve a situation another way.
Peters Benches Alexander Semin
For example, in Nov. 2014, Peters publicly called out the highly paid, Alexander Semin for his lethargic, seemingly disinterested play. In Hurricanes' Peters to Alexander Semin: Have a Seat, I noted the following, quoted in the Raleigh News & Observer:
We want him [Semin] to play the game hard and play the game properly and play the game with pace and live up to his ability and his potential. In order to do that, you've got to put the work in and you've got to be mentally and physically engaged in what you're doing.
In other words, Peters was saying that Semin could either get his behind in gear or spend time on it, watching his teammates play.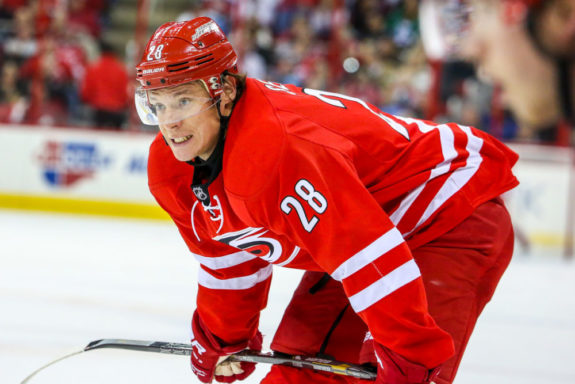 Unfortunately, taking Semin to the woodshed didn't work. He was put on waivers in June 2015, with the 'Canes resolved to buy out his contract. A month later, he was picked up by the Montreal Canadiens, where he also underperformed. He later returned to Russia to continue his career.
Peters Lays the Smack Down on Eddie Lack
Hurricanes general manager, Ron Francis, brought goalie Eddie Lack to the team in 2015. Unfortunately, during his two years in Raleigh, Lack rarely looked like he belonged in the NHL. Finally, after a game wherein he looked particularly porous, Peters got very candid with the media.
In Peters Lays the Smack on Lack, Twice, I quoted Peters: "Eddie's played 10 games and was poor in his last outing, let's not kid ourselves, right? There's 16 shots and four went in. Not good enough."
Ouch! But, Peters was just getting warmed up, saying, "You look at his numbers in the league. They're not good enough." Folks had mixed opinions about the verbal lashing but Peters was at the end of his rope with Lack, and really had no other string he could pull to get him to play better. In this case, it worked. Lack played six more times before the end of the season and went 6-0.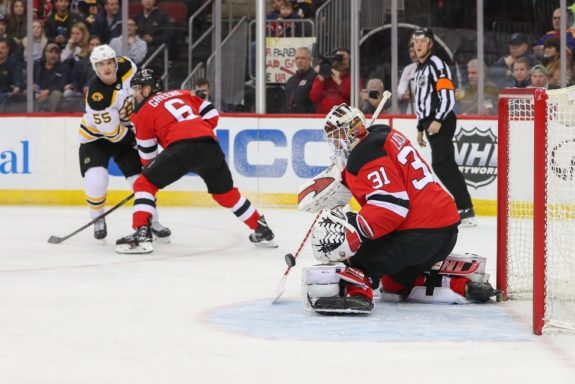 Francis traded Lack to the Calgary Flames on June 29, 2017. He then moved to the New Jersey Devils where he played a bit in their AHL system and is now back in the NHL, playing backup to Keith Kincaid, who is starting due to Cory Schneider's injury.
Did the Woodshed Work?
Justin Faulk
After the Hurricanes' 7-3 route of the Kings on Tuesday night, I asked team co-captain, Justin Faulk, if Peters' blasts following the loss to the Sharks had any effect on the team, given that they are 3-0-1 since then with 15 goals for. Faulk said:
We knew within this room that he was upset, and we were upset in here, too, with ourselves, and with each other. We let each other down. We knew that we can't let that happen. That's just not how this team's supposed to work. As a group, we've come together a little bit better since then and played better hockey. We knew that was quite unacceptable, not anywhere close to our standards and a game we don't ever want to see again.
Whether or not the team heard what Peters said to the media is not important. What matters is that they have responded and responded well. Like Faulk said, they knew he was not happy, and more importantly, they were not happy with themselves.
Peters' Thoughts
I asked Peters after the Kings game if he thought the team's play had improved because of his public lashing after the Sharks game. Peters said:
Well, I think we realized we were potentially letting an opportunity slip through our fingers, right through our hands for no good reason. You're not going to go undefeated from here to the end of the year, there's going to be bumps in the road. But, you need to give yourself a chance by putting your best foot forward. Then, you can live with it. I didn't think we'd done that those previous two games.
The coach did not take any credit for motivating the team. Maybe, at the time, he was just venting to the media and the guys were, as Faulk said, aware that he was disappointed. Whatever the case may be, it's likely that Peters did not gather the team around him and pat everyone on the head. He's a great motivator for sure, but, if locker room walls could talk, they'd probably spill about the trip to the woodshed, to put it lightly.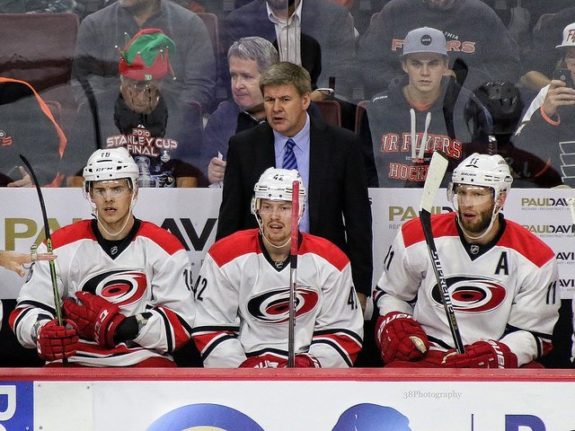 John Forslund Weighs in with a Caller
In the final minutes of the Hurricanes' post-game radio show, a caller asked the team's excellent television play-by-play announcer, John Forslund, his thought on the Peters comments after the Sharks game. Forslund said:
Truth, every once in a while, is a good thing. Everybody needs to hear it. And, sometimes coaches don't want to air it publicly and I get that. Probably once a season, a pro coach can go there without losing players or without having things go wrong for him. So, that was a move. He'd had enough and you couldn't point at effort at all really all season, but those two games, Detroit and San Jose, yes. And, they stemmed the tide, so that's a good thing.
Forslund is one of the sharpest hockey minds in the game today and he recognizes that Peters' comments were necessary and seem to have worked.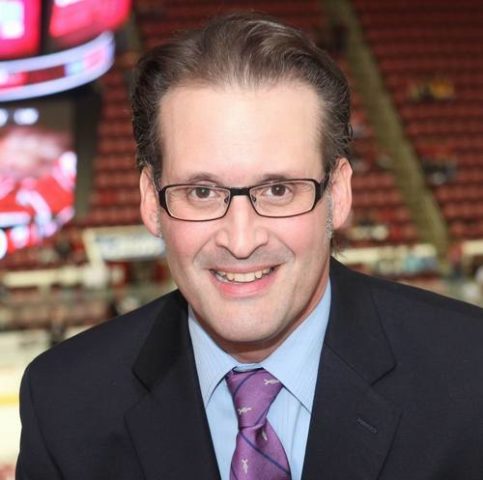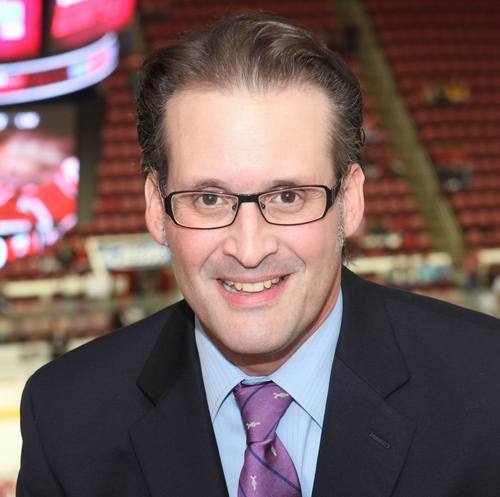 What is apparent in all of this is that Peters is an excellent coach. He knew when to take the team to the woodshed. Talking about it 10 days later, he downplayed it and stuck to the positive side of motivation. Folks were screaming for his head when the team was floundering earlier in the season. If they start to play poorly again, the chorus of blame will resurface. But, the fans, Francis and new owner Tom Dundon need to appreciate this wily, old-school hockey veteran and recognize that he is a fantastic coach.
Mark lives in the Raleigh, NC area and covers the Carolina Hurricanes.