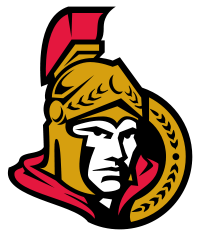 After an 18 point increase last year from the previous season, can the Ottawa Senators continue to rise up the Eastern Conference standings?
Last season was a perfect storm for the Sens as Erik Karlsson became an elite defenseman winning his first Norris Trophy.  Jason Spezza remained healthy and enjoyed a comeback season eclipsing a point per game scoring pace, and Craig Anderson provided stability in goal. Several young players also came through for Ottawa including Jared Cowen, Colin Greening, and Zack Smith.
For Ottawa to repeat last seasons success or build upon it, there are three key questions that need to be addressed.
Injuries will be a key factor in a lockout shortened season for every team, and the Senators are no exception. Several Sens have a history of injuries including Alfredsson, Spezza, Michalek, Regin, and newly acquired Latendresse. The season has yet to begin and they are already a man down for the year in Jared Cowen who is out for the season with a hip injury.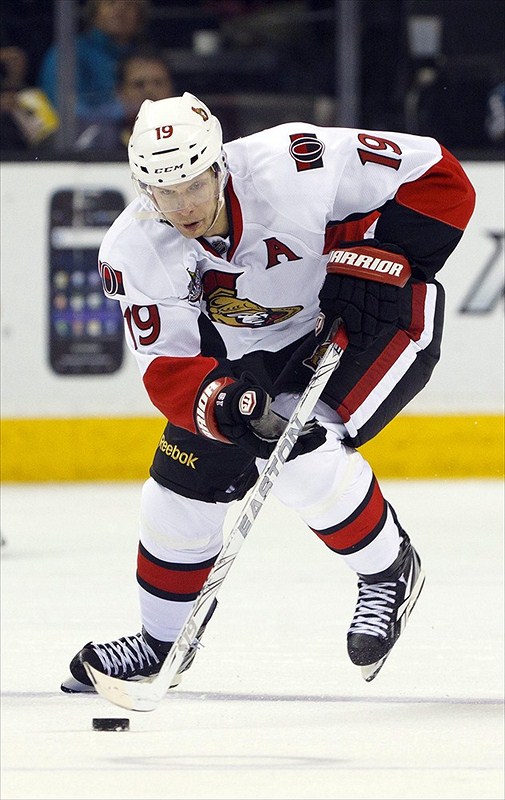 Depth on defense is an area of concern in Ottawa and the loss of Cowen right out of the gate only emphasizes that. The top four are solid featuring a nice blend of offense and defense in Karlsson-Methot as the top two, and Gonchar-Phillips in the three and four slot. After that there are serious question marks. The next best options include rookies Patrick Wiercioch, Mark Borowiecki, Andre Benoit, and Mike Lundin who was acquired in the off season for depth.  There is a possibility Ottawa looks for a short term stop gap and acquires a veteran defenseman via waivers, or free agency. Possible solutions could be Brett Clark, Mark Eaton, or Kent Huskins. There are some familiar faces in to Ottawa available as well such as Chris Campoli, Mike Commodore, and the recently bought out Wade Redden.
Team toughness is the third area of concern for the Senators. One player Ottawa may sorely miss for depth on defense and the toughness he provided is Matt Carkner. Ottawa lost both Carkner and Zenon Konopka to free agency last summer leaving Chris Neil as the team's best, if not only element of toughness. With as many young players as the Ottawa Senators boast, team toughness may be an area of concern, especially come playoff time should they find themselves in a physical series against the likes of the New York Rangers or Boston Bruins.
Three areas of strength Ottawa has that they can exploit this season are their offense, depth in goal, and Erik Karlsson.
Ottawa scored the fifth most goals in the NHL last season lighting the lamp 243 times. Jason Spezza was outstanding finishing fourth overall in league scoring with 84 points. Kyle Turris who was acquired mid-season in a trade with Phoenix improved after every game he played as an Ottawa Senator, and is finally coming into his own after being a third overall draft choice. Jakub Silfverberg is generating some buzz as a potential rookie of the year. He finished with 54 points in 49 games in a championship season in the Swedish Elite League last year, and is the leading scorer for the Binghamton Senators in the AHL this season. He will play on the top line with Spezza and Michalek and could be the next Swedish born Ottawa Senator to win the Calder Trophy since Daniel Alfredsson.
Craig Anderson was the undisputed starting goalie in Ottawa last season, something the franchise has struggled with in modern history having suffered through goaltending woes with names such as Martin Gerber, Dominik Hasek, Ray Emery, Damien Rhodes to name a few who all came with a variety of colorful baggage at times. Looking forward there is no reason to think Anderson cannot repeat his solid performance from last season but he will be challenged by Ben Bishop and Robin Lehner. All three goalies have made the team and will travel to Winnipeg to start the season. Head Coach Paul MacLean has not tipped his hat as to who will start on Saturday, but both Bishop and Lehner have been playing during the lockout while Anderson has not. Perhaps GM Bryan Murray may look to deal one of these assets to improve the team in other areas during the season.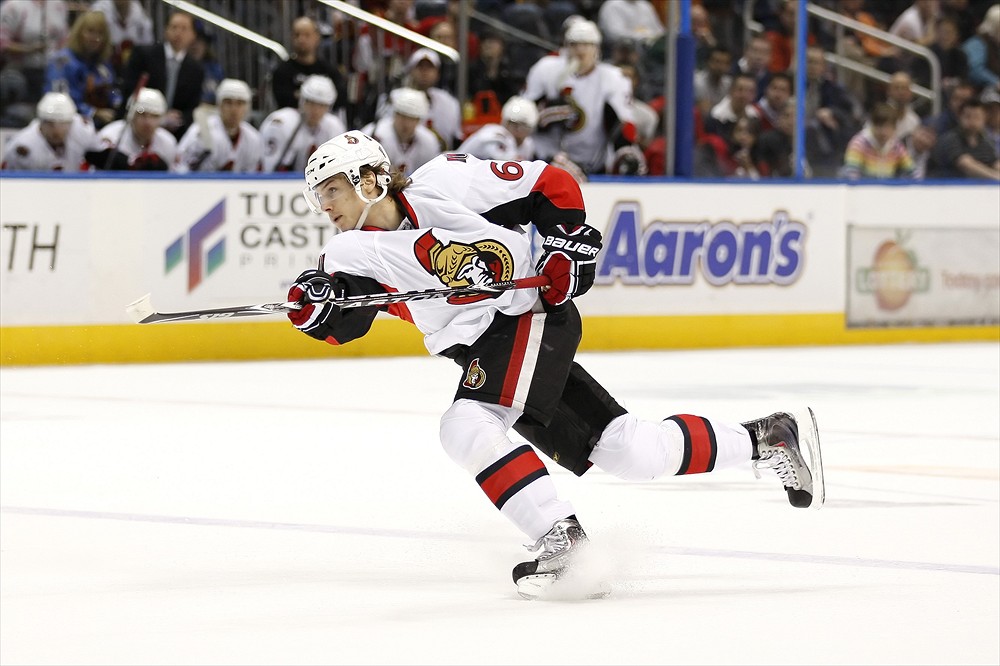 Last but not least the Senators not so secret weapon is Erik Karlsson. His performance last season was simply dominant. His 78 points was 25 better than the next highest scoring defenseman Dustin Byfuglien who had 53. In fact, Karlsson had more assists (59) than Byfuglien had points. His dominance offensively reminds me of Gretzky who had more assists in a season than the next highest scoring player had points.  I am certainly not comparing Karlsson to Wayne Gretzky, but the comparison emphasizes how dominant Karlsson is. His skating, skill and vision demand an adjustment from the opposition when playing the senators and he can be a difference maker.

One more factor the Ottawa Senators have that will help drive them towards success is the return of Captain Daniel Alfredsson.  Alfie, who just turned 40, will not have to retire as the NHL lockout has ended giving him one more season. Ray Bourque was a rallying call for the Colorado Avalanche in their Cup run. The Senators and the city of Ottawa would love nothing more than the final time they see Alfie wearing a Sens jersey to be him raising the Stanley Cup in victory.
Last season making the playoffs was a pleasant surprise for the Senators. Now that hockey is back the goal this season is not only to make the playoffs, but in a short season there is no reason to think Ottawa can`t go all the way if they can get hot. After all, in a short season it is more of a sprint than a marathon.