The National Hockey League playoffs are supposed to be two months of gruelling, desperate hockey played in the hopes of, come June, sipping champagne from the Stanley Cup – and thereby being forever etched in the annals of hockey lore.
Instead, here we are, once again, talking about how the NHL has absolutely zero idea how to handle head injuries. In fact, given the league's employment of maniacal, ultra-conservative personnel who think concussions either don't exist ('cause they didn't exist when they were playing, dammit!) or are used as excuses for vacations, the argument can be made that the NHL is deliberately obstructionist in tackling the issue.
Hit From Both Sides
No greater example of the NHL's predatory attitude towards injured players can be found than the fact that P.K. Subban was fined $2,000 this week for diving. The incident took place during Game 4 of the second-round series between his Nashville Predators and the St. Louis Blues.
As you can see from the video, Joel Edmundson of the Blues flies into the screen and follows through with his elbow, on track to hit Subban in the head. Subban turns away and ducks his head from the on-rushing Edmundson, but the Blues defenseman still follows through, raking his elbow, forearm and stick over the back of Subban's noggin. In addition, Subban's head gets pushed down during the play and is hit by Edmundson's flailing knee.
Crimes and (Delayed) Punishments
Game 4 was on May 2, so the league waited over a week (May 10) to hand down punishment, which was a $2,000 fine to Subban. Subban was warned earlier in the season about embellishment, so this was not the first infraction of his to be addressed by the league this season. It should also be noted that Subban has been fined for diving at other points during his career.
Said punishment was doled out to Subban, with nothing given to Edmundson for a seemingly evident targeting of the head. Granted, it is difficult to punish a player for intent when the intended action did not wholly come to fruition.
Additionally, it should be noted that Edmundson's knee to the face of Subban, though undoubtedly painful for Subban, was not intentional and was merely the by-product of a dangerous play.
NHL Reasoning Rancid
The officials handed Subban a penalty for diving on the play, despite the fact he left the game for the dressing room to be examined. The question is, why would Subban embellish anything in a situation like that?
Yes, the potential is there for his team to get a power play but, knowing he would likely have to leave the game to be checked out, why would Subban risk scuttling the Predators' power play, of which he is a big part? After all, "Clutches his Head" is one of the few qualifications for the NHL's concussion-spotting protocol.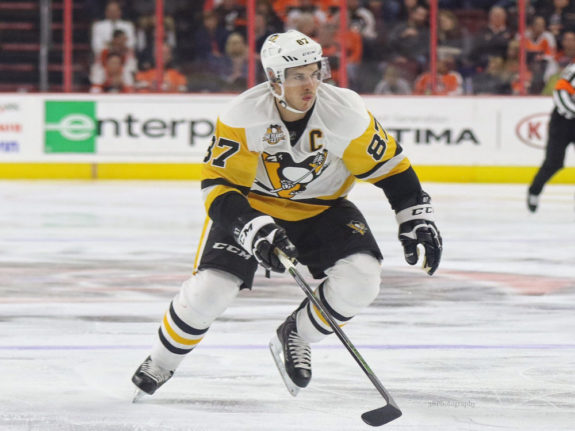 Furthermore, even if a power play was not granted, Subban would know that clutching his head would likely lead to his removal (at least temporarily) from the game, thereby depriving his team of one of the best defensemen in the NHL.
Sending the Wrong Message
NHL players are already reluctant to take care of their health. Time and time again, we've seen that top-level athletes in all sports generally do not place their own well-being ahead of the chance to succeed in their chosen vocation.
Hockey in particular is so infused with machismo and testosterone that needing help, however legitimate the need might be, is immediately interpreted as weakness, and glommed onto as a source of derision and ridicule. That's the entire reason why these safety protocols are in place; the players won't protect themselves, so someone else has to do it for them.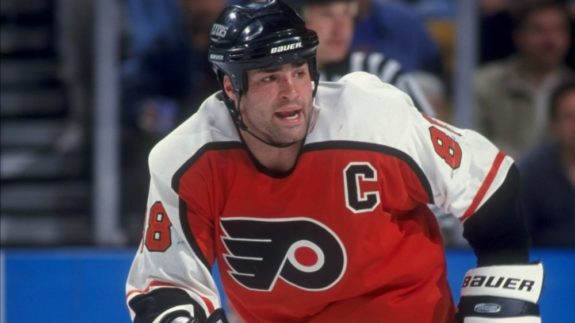 So how does incorrect supplemental discipline on top of an already incorrect on-ice call help this cause? Players that were already reluctant to consider their health may be further scared away from being honest about their well-being if it means they will be labelled a "diver" or "soft" or any one of the countless other ridiculous hockey tropes.
Beyond the (admittedly trivial) financial and (much more serious) health consequences, a reputation for embellishment often follows players around for the rest of their careers, cheapening their image – and the image of the sport – in the eyes of fans and organisations alike.
So if they are going to hand out supplemental discipline for embellishment, they'd better make sure they get it right.
Not a Surprise
But the NHL's actions should not come as a surprise to anyone. Take the ongoing concussion lawsuit, for example. Instead of supporting affected players or even settling out of court, the NHL has denied that there is any link between concussions sustained in the NHL and chronic traumatic encephalopathy (CTE). Even the infamously draconian National Football League has acknowledged the link.
It is therefore not surprising that a player is punished for going down and clutching his head when a) an opposing player forcefully rakes his elbow, forearm and stick over the back of his head and b) said opponent knees him in the face. After all, that's the NHL way.