When 3ICE was first announced, one of the main draws was the star-studded roster of coaches. This season, that roster includes Hall of Fame members like Guy Carbonneau, Ray Bourque and Joe Mullen among plenty of others. However, the coaches were not the only storyline to follow, with many familiar hockey names represented by relatives, and one such player manages to fit both categories: Team Mullen member Patrick Mullen.
Mullen's Family Played a Large Role in His 3ICE Return
Patrick Mullen, who won the Larry Murphy Best Defensive Player Award last season, is the son of 3ICE head coach Joe Mullen. He credits his dad for being the reason he returned to play another year, but his father is not the only family member in the league. His cousin, Patrick Grasso, is a member of Team Borque. As a result, Mullen has been given the unique opportunity to work with his family and occasionally compete against them as well.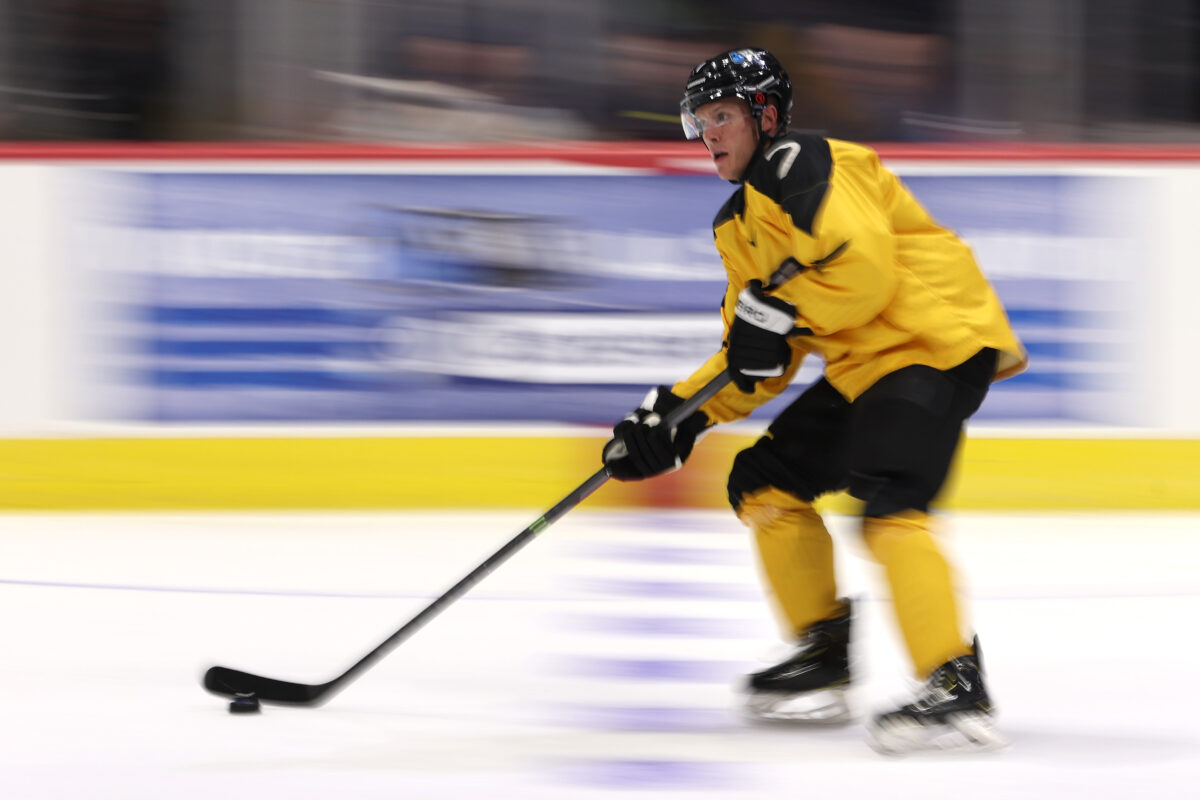 Before the start of his 3ICE career in 2022, Mullen spent several seasons in the American Hockey League with multiple teams. His best season came in 2011-12 when he put up 41 points in 69 games with the Manchester Monarchs. He spent a year away from hockey after finishing a season with the Belfast Giants in the Elite Ice Hockey League in 2020. However, when he was approached about 3ICE, he jumped on the chance to lace up his skates for his dad and get back to the rink.
Related: Joe Mullen Enjoying Family and Friends as 3ICE Coach
Although his relatives end at his dad and cousin, Mullen's teammates are a huge reason why he enjoys being a 3ICE skater. "I think my favorite part of 3ICE is being on a team again," Mullen said. "When looking back on everything, you just remember the guys in the room. The guys really make the experience."
Mullen Believes Defense is Still Crucial in 3ICE Play
Despite that 3ICE offers an extremely fast-paced game that is fundamentally built for offense, Mullen has proven that defense is still essential. However, despite being the best defensive player in the league during 3ICE's inaugural season, he credits his teammates for being able to win the award at all.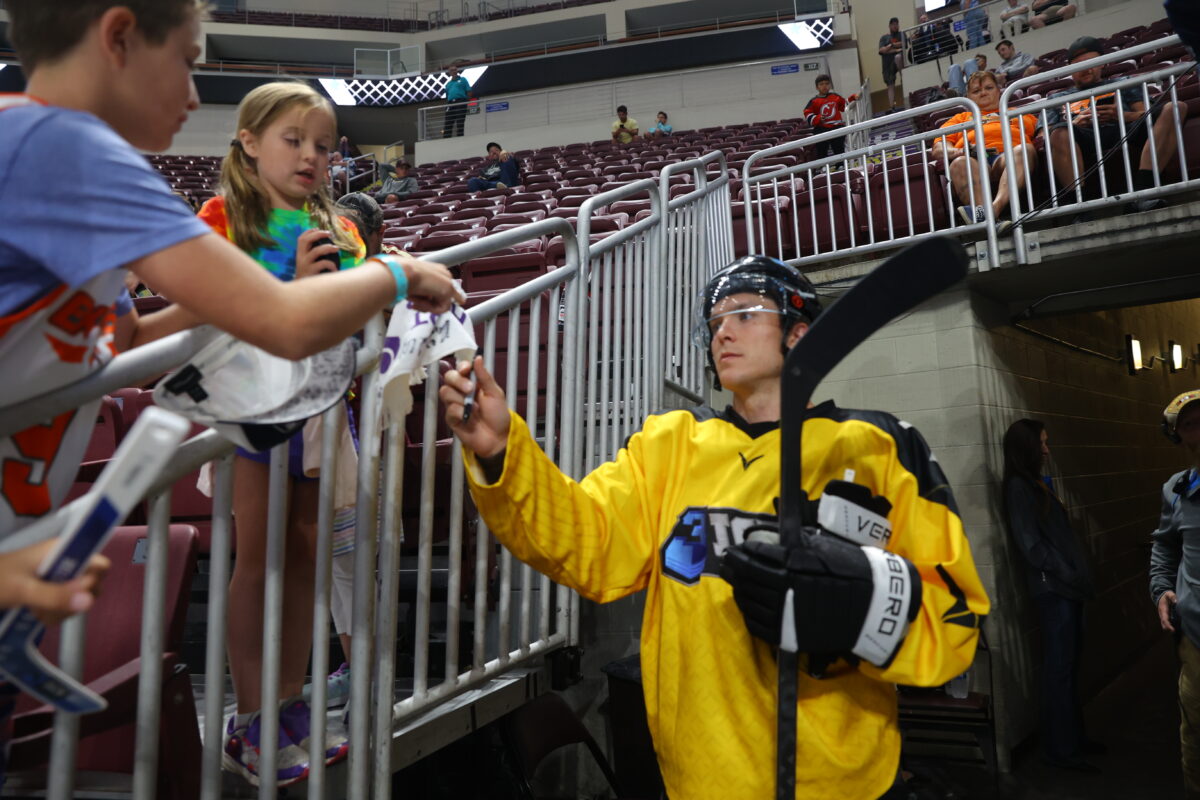 "I mean, without my teammates, I don't think I would have been able to play defense as well as I did," Mullen said. "It's a team effort for sure; we all have to do our part in making sure we get ahead and stay ahead in games."
Mullen also mentioned that trying to learn how to play three-on-three full-time was the hardest adjustment for him. Compared to other leagues where three-on-three hockey rarely lasts longer than five minutes, 3ICE games are exclusively three-on-three. He believes that this change was something that all players had to get used to to be in the league, but he thinks everyone has a better grasp on it this year.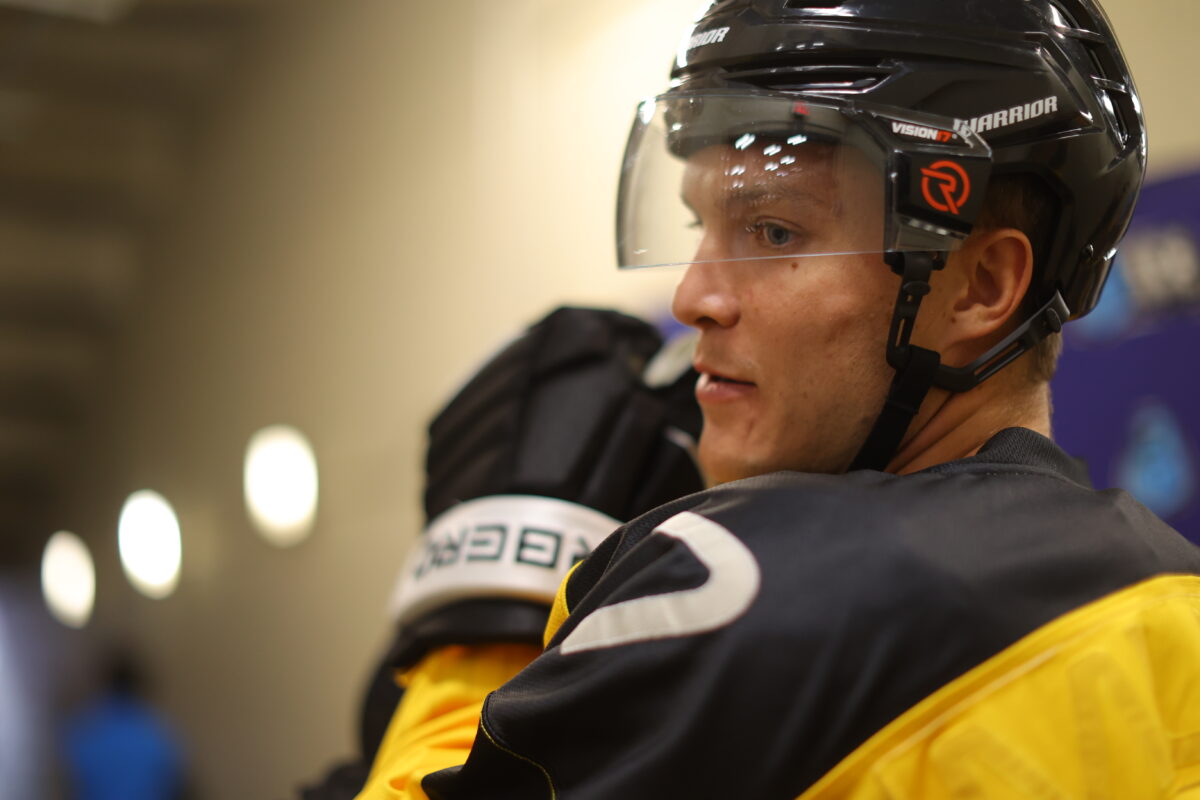 "Everyone has played three-on-three at some point in their career," Mullen said. "The difference is that you usually have more than one change, and you're not going for eight straight minutes. That definitely changes the approach quite a bit."
As Mullen continues to refine his game under his father's coaching, he is hoping for the opportunity to win it all this season, and, more than anything else, he is just happy to be playing alongside family and friends again.