No NHL player is loved the way Winnipeg loves Teemu Selanne. While he only played 231 of his 1451 total NHL games as a Jet, he is greeted with a chorus of cheers every time he shows up in Winnipeg. The Anaheim Ducks were well aware of this fact, as they waited until the Jets were in town to retire Selanne's number.
The Jets of old, however, didn't just get lucky with Selanne. In fact, the Jets of old had a great history of drafting and developing European players. But today's Jets are not concerned with history. They are concerned with their newest draft pick, Patrik Laine, and what he can do. Can he pick up where Teemu left off in Winnipeg?
Teemu's Legacy
Teemu Selanne retired with some amazing numbers behind him. He is the highest scoring Finnish-born player in NHL history and 11th in all-time goals. He holds both the rookie goal and point record, with 76 and 132 respectively. He leads the Anaheim Ducks in all-time goals, assists, points and games played. Also, he had this celebration:
And in a league where players typically retire before the age of 40, Teemu played until he was 43. Playing that amount of time in the NHL gives you a certain amount of respect, and at the end of his career, it wasn't just Winnipeg and Anaheim that loved him.
The Next One?
While Selanne has left an incredible legacy to match, it's not impossible either. A quick look at the numbers shows that he had many great seasons, but was also ravaged by injuries throughout his career, lowering his numbers. He also set his career highs in goals and points during that rookie season and never came within 20 of either.
Patrik Laine hasn't played a single game but has already received multiple comparisons to his Finnish counterpart.
Some of the scouts I talk to do believe Laine is potentially a special-level scoring winger: https://t.co/qBEk2bQrpy

— Bob McKenzie (@TSNBobMcKenzie) June 21, 2016
Sportsnet covered the possibility of Laine potentially going first overall. In the article, Finnish reporter Juha Hiitela says that Laine's shot 'is not from this world' and Laine's agent, Mike Liut, said 'It's axiomatic: Guys who score have the puck. You don't need numbers to prove that'. All the evidence is pointing to Laine being a special player. But just how special?
Stats Breakdown
Selanne scored 684 goals in 1451 games. Current NHLer Alexander Ovechkin (one of Laine's favorite players) sits in 33rd with 525. We can assume Ovechkin will hit 600 goals in his career by 2017-18 and has a real possibility of reaching 700 before he retires. So even in the dead-puck era, hitting those numbers is achievable.
If Laine plays for 18 years in the NHL, that puts him at the still relatively young age of 36. Assuming he averages 70 games per season, if he wants to match Teemu, he will need to score 38 goals a season.
That seems like a pretty big stretch, even for an incredibly skilled forward. And in his only year in the Finnish Elite league, he only managed to score at a pace of 0.36 goals per game, which won't be enough to hit Selanne's mark.
Of course, we also should take into account Laine's incredible international performances, both at the World Junior Championship, as well as the 2016 IIHF World Championship where he played against NHL players and ended the tournament with 12 points in 10 games, helping Finland win the silver medal. Selanne had a knack for coming up biggest when representing his country, something Laine seems to be great at.
The Final Verdict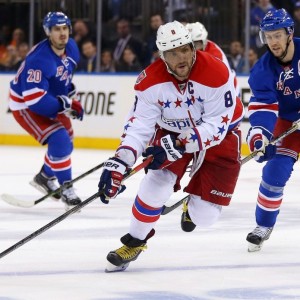 Laine would have to put up incredibly impressive numbers, numbers that only a few NHLers these days can, to be on Selanne's level. That's not to say he won't become an absolutely dynamic player. Ovechkin only scored 0.35 goals per game in his last year with Dynamo Moscow of the Russian Superleague, and he continues to dominate the NHL scoring chart year after year.
Selanne will always hold a special place in the heart of Winnipeg Jets fans. But there is a new era of Jets hockey that starts in October, and it may begin and end with a new Finnish superstar.
It's time to stop comparing the two players. Instead, let us marvel that Winnipeg may have two once-in-a-lifetime players in their history. The difference, this time, is the Stanley Cup that seems oh so close to arriving at Portage and Main.
Judson Rempel was born and raised in the Great White North, skating on ponds and watching hockey every Saturday night in small town Manitoba. When he's not watching hockey, he's playing hockey with his son and daughter, and trying to convince his wife to let him watch more hockey.