The 2022-23 season was a disappointing one for the Pittsburgh Penguins. They were inconsistent all season, in the playoffs and then out again down the stretch, and finally in the final week of the regular season they were eliminated from the postseason for the first time since 2006.
In this series, we will look at groups of players, grade their season performance, and look at their future with the team, as the incoming general manager (GM) to be named assesses the situation. Here, we look at Jeff Carter, Mikael Granlund, and Marcus Pettersson.
This was a rough year for Carter, as he in a way became symbolic of the Penguins' greater struggles as the season wore on. Likewise for Granlund, a trade deadline pickup who could not get it going in his new surroundings. On the other hand, Pettersson, though not explosive offensively on the blue line, was one of the best defensemen the Penguins had this past season.
Jeff Carter Will Look for Redemption
When Carter arrived in Pittsburgh, he wasn't expected to regain his sniper's touch of old. Rather, he was to fill that third-line center role behind Sidney Crosby and Evgeni Malkin, bringing leadership that saw him win two Stanley Cups with the Los Angeles Kings. Instead what resulted was one of former Penguins GM Ron Hextall's worst signings.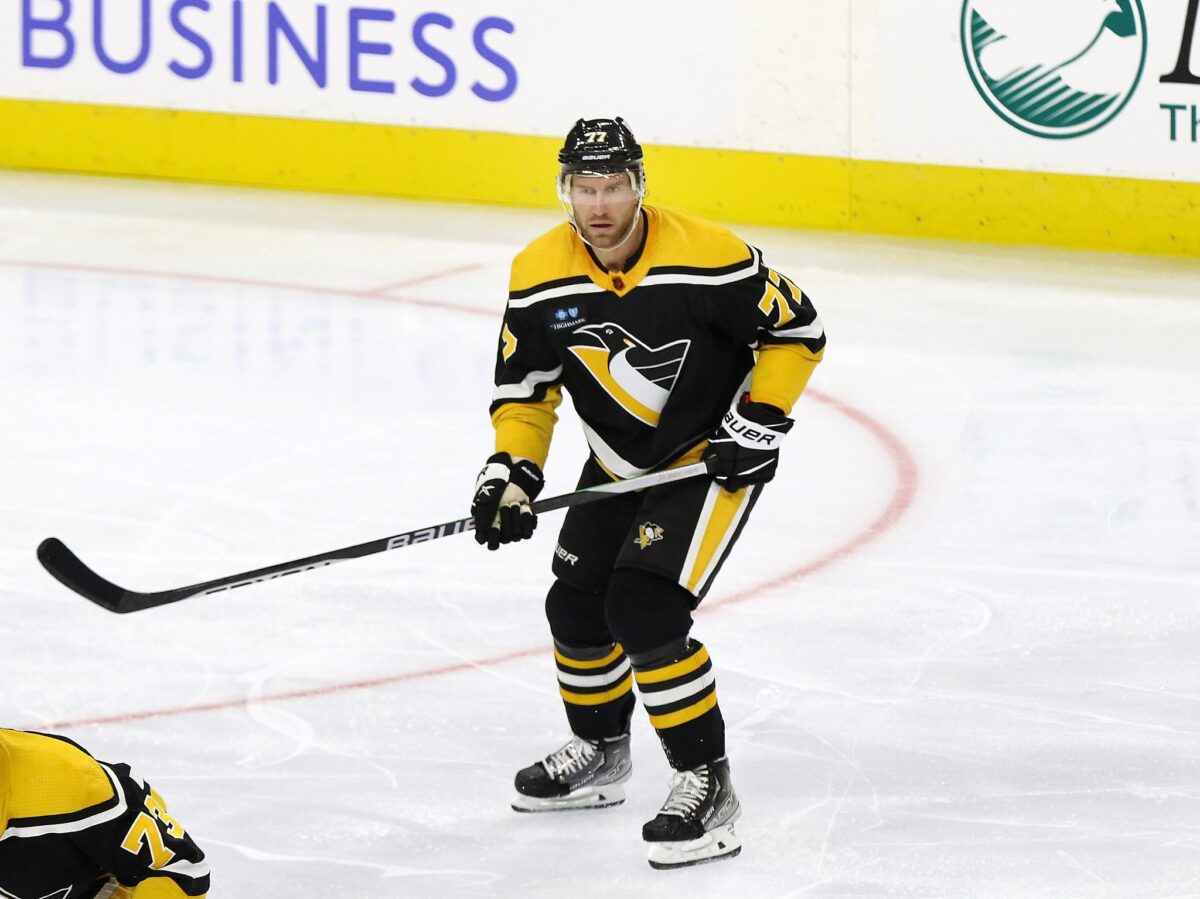 This season was particularly hard to watch. Carter suffered three separate 11-game scoring slumps, netting only three goals through the first quarter of the season, seven through the first half, and nine through the three-quarter mark. By that point, most fans were calling for his outright benching.
Related: 5 Penguins Using World Championship to Improve on Last Season
---
Latest News & Highlights
---
Eventually, Carter was buried on the fourth line. The effort was there, and with every post he hit, every shot wide of the net, it was hard for some fans not to root for him to catch a break. For a nine-game span at the end of March into April, he picked up four goals, including two in a win against the Colorado Avalanche on March 22. But by then his season was lost. With one year left on his contract, he has expressed interest in staying with the Penguins in 2023-24, but one has to wonder what he could bring to the table.
Final Grade: D
Mikael Granlund Looked Like a Lost Cause
With big-name players like Timo Meier and Patrick Kane on the move in this season's trade deadline frenzy, Hextall acquiring Mikael Granlund was a baffling one at the time. Even with salary retention, he came at a hefty price, especially for a guy who would end up among the bottom six forwards. In hindsight, it looks as though the Penguins would have been better off not making any deadline moves.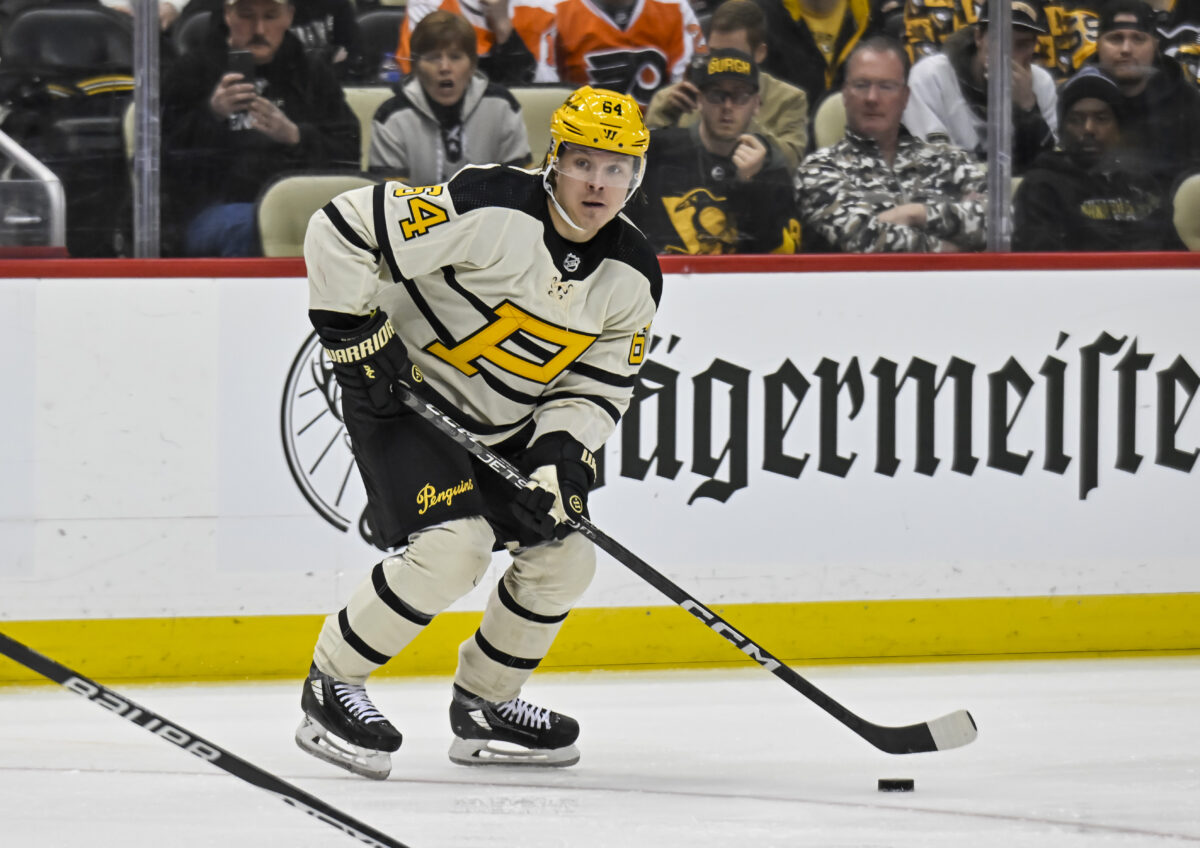 Maybe it was Granlund's 53 assists, 25 on the power play, a season ago that caught Hextall's eye. But this year he had only nine goals, 27 assists and a minus-16 plus/minus rating through 58 games when the deal was made. It got worse from there.
Prior to Granlund's arrival, the Penguins were still in the playoffs. In the final 22 games of the season, of which he played all but one, they went 10-10-2, enough for both the New York Islanders and Florida Panthers to pass them in the standings.
Granlund looked slow, plodding his way through games with his new club. He managed to score only once and added four assists, including just one in the final five games when the Penguins needed all hands on deck. It's hard to believe he is the same age as Bryan Rust and a year older than Rickard Rakell, not to mention that they all make around the same amount of money.
Granlund has two years left on his contract at a $5 million average annual value (AAV). Whoever new Penguins president of hockey operations Kyle Dubas brings in as GM, moving him can't come soon enough.
Final Grade: F
Marcus Pettersson Looks to Build on His Own Success
While it is easy to dwell on the negatives of the 2022-23 Penguins, there were good things that came out of the past season. At forward there was Rakell, on defense, there was Pettersson.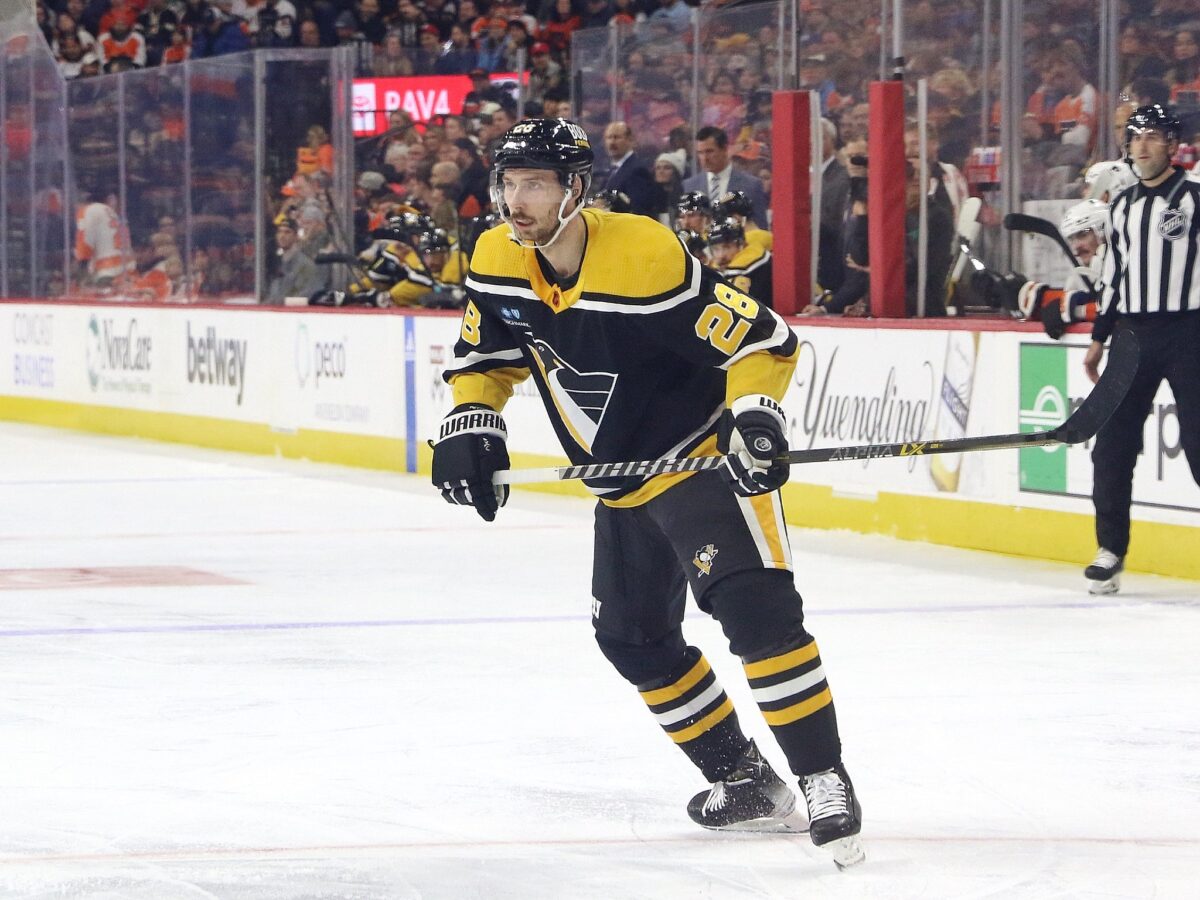 Pettersson will never draw comparisons to former Penguins great Paul Coffey. His production is like teammate Brian Dumoulin's. The difference is that Pettersson doesn't appear to be losing his step.
He picked up only a goal and 24 points, but he had a plus-4 plus/minus rating, and opponents only scored 69 times with Pettersson on the ice. That clocked in at 46 fewer goals allowed by Dumoulin. He did, however, miss 14 games due to injury, so there is a chance that durability becomes an issue going forward.
At 6-foot-3 and 177 pounds, Pettersson may seem on the slim side, but that didn't stop him from throwing 133 hits, sixth on the Penguins. He also blocked 131 shots, second on the team and a career-best. The 27-year-old is one of the team's younger blueliners, and with two years left on his contract, he looks to continue building on what was a breakout year for him in 2022-23.
Final Grade: A-
Bottom Line
Similar to the situation the Penguins find themselves in with Rakell, Rust, and Jeff Petry, here there are three players who are on different career trajectories. Like Rust and Petry, Carter and Granlund look to have slipped, or worse. But like Rakell, Pettersson looks comfortable and is thriving.
Again, all three are under contract for the 2023-24 season, but only Pettersson looks safe for keeping his job. Both Carter and Granlund will be playing to save face for last season, but who knows if Dubas's GM-to-be-named-later will keep them in Pittsburgh.
---
---