On Feb. 9, 2021, the Pittsburgh Penguins announced Ron Hextall as their new general manager (GM), along with Brian Burke as their president of hockey operations. As the former GM for the Philadelphia Flyers, Hextall was often criticized for a number of reasons by the Flyers fanbase, which was an immediate cause for concern for the Penguins. Hextall was known to be too patient with his team and unwilling to make changes when they were needed. In addition, he wasn't the best at drafting as he failed to land various all-star caliber players when he had the chance. Once hired in 2021, his time in Pittsburgh was nothing short of interesting. His transactions have ranged from amazing to terrible and everywhere in between. Here are Hextall's best moves and worst moves as the Penguins' GM in his two-year stint.
Best Transaction: Rickard Rakell
On March 21, 2022, Hextall made a huge splash on trade deadline day with a last-second deal for former Anaheim Duck Rickard Rakell. The Penguins went into the trade deadline with a desperate need for a winger, as they had Jake Guentzel, Bryan Rust, and Jason Zucker as their only true top-six wingers. The Penguins traded away Dominik Simon, whose loss has hardly been felt as he is now playing in the Czech Extraliga (ELH). Next, Zach Aston-Reese was included in the package as he was a great defensive forward with no offensive upside. His loss has been felt on the penalty kill, however, he was getting under 10 minutes a night on the fourth line. Penguins goalie prospect Calle Clang and a 2nd-round pick were also included, which was no big deal as the Penguins have various goalie prospects in their farm system.
Hextall re-signed Rakell in the offseason to a six-year, $30 million contract, which added to this great move. Rakell has played 101 games with the team since he was acquired and has put up 32 goals and 41 assists for 73 points.
Best Signing: Evgeni Malkin & Kris Letang
As soon as the 2021-22 NHL season ended, there was a lot of speculation around big names on the Penguins roster, as they were free agents for the first time in a very long time. Evgeni Malkin and Kris Letang needed new contracts, and these negotiations were certainly stressful. It took several months for Hextall to finally get a deal done with Letang, which was a six-year, $36.6 million contract. Hextall kept the team cap compliant as he gave Letang a longer term to drive the price down from his prior contract by $1.1 million per year.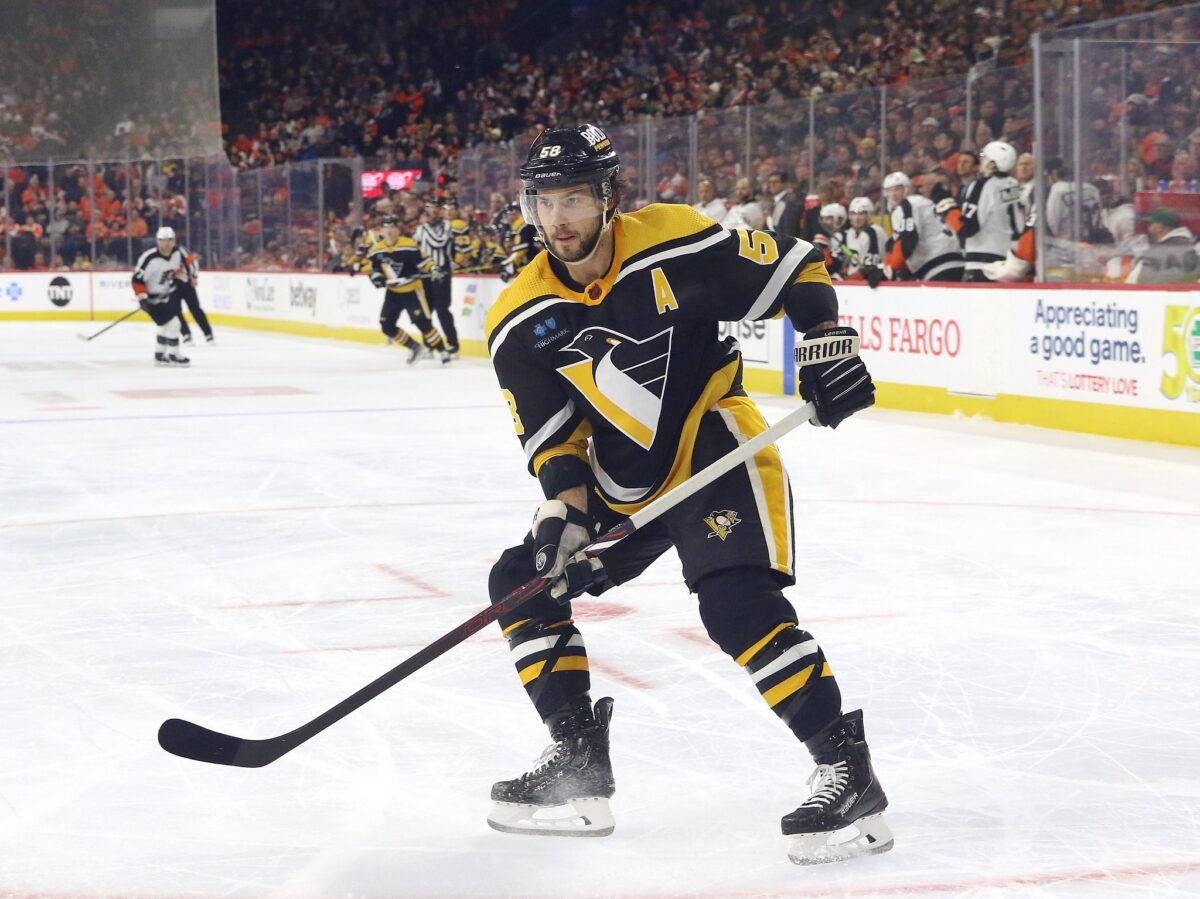 With Letang's contract out of the way, Hextall focused on Malkin. This negotiation took a lot more effort as Malkin threatened to test the free agent market at the very last second, which was a cause for concern within the Penguins' system. This was avoided, however, as the team signed Malkin to a four-year, $24.4 million contract. Just like the contract for Letang, he signed a long-term contract to drive the price down from his prior contract by $3.4 million per year. Overall, Hextall signed both Hall of Fame players for $12.2 million combined, which is a fantastic bargain.
Worst Transaction: Jared McCann
At the end of the 2020-21 NHL season, the Seattle Kraken were set to join the league. This meant there was going to be an expansion draft for the Kraken to draft their team in which they chose one unprotected player from each of the NHL teams. Hextall had tough decisions to make as he could only protect seven forwards, three defensemen, and a goalie. While the Kraken selected Brandon Tanev from the Penguins, Hextall also decided to trade Jared McCann to Toronto for a 7th-round pick and Filip Hallander.
Related: Seattle Kraken's Jared McCann Deserved to Be an All-Star
---
Latest News & Highlights
---
Hextall decided to protect Jeff Carter and Kasperi Kapanen in order to trade McCann, which was a huge mistake. Since leaving the Penguins, the 26-year-old has played 153 games in which he has 67 goals and 53 assists for 120 points. To make it even worse, Carter has played 169 games and has 41 goals and 85 points, and Kapanen played 162 games and had 29 goals and 82 points. In other words, McCann nearly has more goals than both of them combined.
Worst Signing: Kasperi Kapanen & Jeff Carter
Both signings made absolutely no sense and are still confusing to this day. At 37 years old, Carter signed a two-year, $6.25 million contract. The signing is mind-blowing because Carter is currently in a huge decline as he is 38 years old and still has another year. He has been so bad that he has recently been moved from playing center to the wing to give him less responsibility in the lineup. That money could have and should have been used to find a third-line center that still had his legs and was a solid two-way player.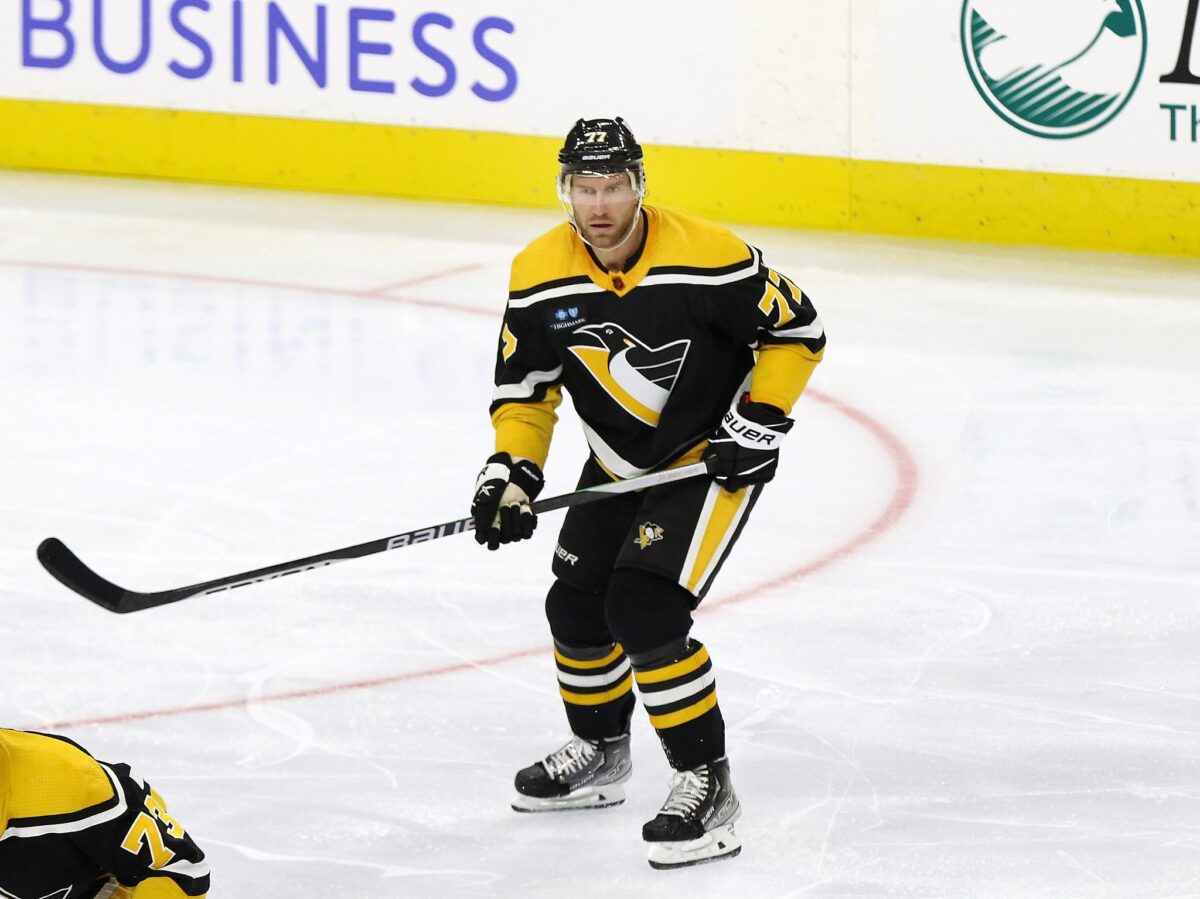 A contract that was perhaps even worse was Kapanen's new deal during the summer of 2022. After having the worst year of his career, scoring 11 goals, and being a healthy scratch, Kapanen was rewarded with a strange deal. Hextall signed him to a two-year, $6.4 million contract, which is the exact same contract in terms of dollar amount that had just expired. In other words, Hextall gave him the exact same deal for performing a lot worse. Once again, he has been a healthy scratch this season, with only six goals halfway through the season. Thankfully, Hextall was able to trade Kapanen at the 2023 Trade Deadline.
Verdict
Hextall's time has certainly been interesting for the Penguins over the last two years. Overall, he has made some good moves and some bad moves, however, when going back through to look at all transactions, it is clear that they have been mostly negative. A lot of his trades don't quite make sense, and his signings are questionable. He is far too patient with a team that has a small window to win one more Cup, and the Penguins currently sit tied for the last playoff spot because of it.