The Pittsburgh Penguins have a history of making "splash" moves and, if you haven't heard, they just made another one. It's time to welcome Phil Kessel to the Penguins. He's a prolific scorer and finally will be able to give Sidney Crosby or Evgeni Malkin a wing who's talent matches their own.
Phil Kessel's Controversial Reputation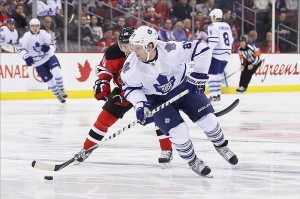 People often label Kessel as lazy, poor defensively and a locker room "cancer," but it's time to accept the truth. Sure, Kessel does occasionally take a shift or two off and he really does not have many weapons in his arsenal, but he has a phenomenal wrist shot. Don't expect to see him take a slapshot, excel in a shootout or backcheck very often. However, there's one thing about Kessel that everyone fails to consider when evaluating him.
If he truly did have a bad attitude, did not train hard and was out of shape, he would not have been the best player on the Toronto Maple Leafs for six straight seasons.
Pittsburgh wanted to acquire a goal scorer and they went out and got one.
But moving past adding Kessel what does this trade mean for the future? The Penguins are all in to win the Stanley Cup and they want to do it soon. Pittsburgh is on the clock, now more than ever. During the 2015-16 season Crosby will turn 28, Malkin will turn 29, Kris Letang is 28 and two months into the season Marc-Andre Fleury will be 31-years old.
How Were The Penguins Built?
The time to win is now and there is not much coming behind them and is that a bad thing?
Before you consider this question, just think how the Penguins were built as a team. Crosby and Fleury were drafted first-overall, Malkin was a second-overall pick and Letang is the outlier who was found in the third-round of the draft. There is not a question which of the core players are more important, it's the trio of Crosby, Malkin and Fleury and think how they were selected. The Penguins were built by being a terrible hockey club for a while and that is what will have to eventually happen again.
The current powerhouse NHL teams like the Penguins, the Blackhawks, the Kings and the Canadians all were built with a core of very high draft picks. That's just how successful NHL teams are built, it's almost impossible to do what the Detroit Red Wings have done and remained competitive for years despite achieving playoff success. The Wings run is about to end as Pavel Datsyuk and Henrik Zetterberg are nearing the end of their careers and they don't have any star talent in the pipeline to replace them.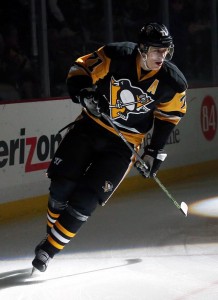 The Penguins are all in to win the Stanley Cup right now and they should be. Countless people online say the Penguins need to stop trading draft picks and prospects and "build for the future," but how do you do that? With talent like Crosby, Malkin, Fleury and Letang on the roster it's asinine to just give up the pursuit of the Stanley Cup and look towards the future.
Yes, the core has underachieved and there wasn't a dynasty like many predicted early in the Crosby/Malkin era, but that doesn't mean that they should stop the pursuit of the Cup. The team is beginning to age and there is not much behind them. It's easy to say that they should stop making aggressive trades, but when you look at how the team was built, the Penguins are going to have to be a pretty bad team to rebuild in a few years.
The day of the Penguins' rebuild is coming faster than most will care to admit and there is not anything that management can do about it. Stay the course, compete for the Cup and make whatever trades are necessary to do so because players like Crosby and Malkin don't come around very often.