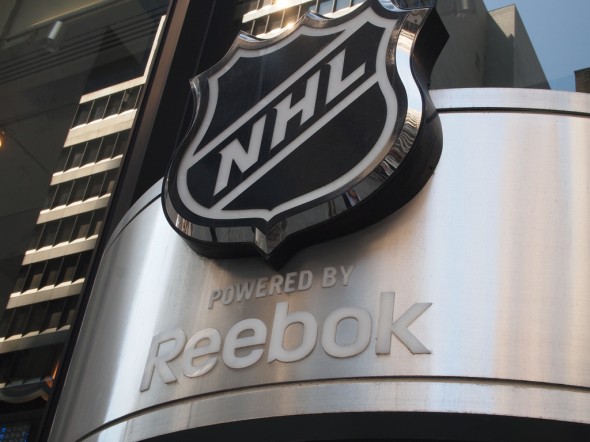 Penguins co-owner Ron Burkle will reportedly join the owners delegation in a Tuesday meeting between players and owners. This is the first significant Pittsburgh involvement in the stalled labor dispute (of which we're aware), and one of the first significant meetings to not include one of either Gary Bettman or Donald Fehr.
The talks aren't expected to do much but provide some dialogue between players and team officials after months of standoff, but it's the first significant contact to come in which neither Bettman nor Donald Fehr will attend.
Steve Fehr and Bill Daly, the seconds-in-command at the NHLPA and NHL, respectively, will be the highest-ranking officials from either side to attend.
Burkle typically plays the second ownership fiddle in Pittsburgh, where former player-turned-owner Mario Lemieux gathers attention. However, Burkle is a multi-billionaire business heavyweight. His estimated net worth of $3.5 billion outweighs the $2.7 billion value of labor-meeting mainstay Jeremy Jacobs, who has been present for almost all negotiating sessions so far.
In fact, if NHL owners have one among them capable of working cooperatively with a labor union, it's Burkle.
Burkle became a bit of a labor hero after negotiating deals with grocery unions, including the Teamsters and United Food Workers. It's a strategy that helped him to win the trust of labor unions—a task at which Jacobs, Bettman and Co. have been perfectly useless—as well as his multi-billion dollar fortune.
…[Burkle] established community ties as a business strategy. "People went around saying I was trying to be a do-gooder," he says. (Actually, his people went around saying that, too, but why be catty about it?) "That's a nice benefit, but the real reason we invest in these areas is to make money."

He also ingratiated himself with unions that could be cantankerous and difficult to deal with, including the Teamsters and the United Food workers. He would hint at holding back on deep job cuts–thereby ensuring the unions their membership dues–and they would offer concessions on work rules.
For those efforts, Burkle has won a great deal of recognition. He is the recipient of the AFL-CIO's Murray Green Meany Kirkland Community Service Award, as well as having been named the Los Angeles County Federation of Labor Man of the Year.
Sounds like someone who knows how to work with a labor force.
Many have made calls for owner Mario Lemieux to join talks in the belief his clout as player-owner would silence some of the hardline owners and help to bring an end to the stalemate. However, even names such as the New York Rangers' James Dolan have been unable to attend talks. Dolan owns the second-most profitable team in the league and took part in last year's NBA lockout negotiations, yet hasn't been a part of the league's negotiating team.
He didn't even receive an invite to Tuesday's meeting, which includes four owners—Burkle, Jeff Vinik of Tampa Bay, Larry Tanenbaum of Toronto and Mark Chipman of the Jets—who have not yet participated in the process. Jacobs and Calgary's Murray Edwards have been part of Bettman's negotiating team thus far and will attend Tuesday's meeting.
Tuesday's meeting will be a welcome change, but likely an insignificant one. If an owner like Dolan can't get into these talks—and his team pushes more revenue than any American franchise—it's amazing that Burkle was invited in the first place.
It's unfortunate that one of the NHL's best labor negotiators in Burkle has been relegated to such a bit part, but no one has accused the NHL of handling things properly in the past. After all, if the NHL were really attempting to arrive at a deal—not their deal, but a deal of any kind—someone of Burkle's stature would have been involved from the start, and acidic presences like Jacobs and those of his ilk would be held away from meetings with a ten-foot pole.
That this is Burkle's first noted entry into the talks is a sham, and reveals that like so much else about this lockout, Tuesday's meeting is just another stall tactic by the owners.