Statistically, the Washington Capitals have dominated most aspects of their second-round series against the Pittsburgh Penguins. Comparing them to the Penguins on paper hasn't been favorable for the Pens even when they had a 3-1 series lead. The Capitals have a better power play percentage, a better penalty kill percentage, and are averaging many, many more shots on goal per game. In fact, the Capitals have close to double the number of shots with 200 compared to the Penguins' 133.
But there is a silver lining to this dark cloud of a series, in which the Pens are now tied 3-3 with the Capitals. And that is the Pens' face-off percentage.
Dominating the Puck Drop
Now that the Capitals have scored as many goals as the Penguins have in this series (18 goals each) the faceoff is almost the only area where the Pens have a statistical edge over the Caps. They have won an average of 53% of the faceoffs in this series. Evgeni Malkin, Sidney Crosby, Matt Cullen and Nick Bonino, the Penguins' biggest faceoff men, each have won a majority of their faceoffs. Malkin leads the team with a 58.3% win rate.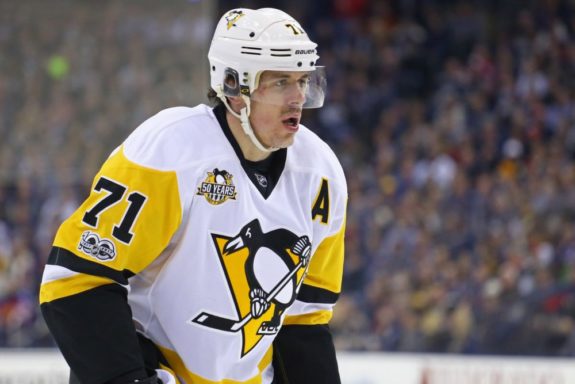 Dominating the faceoffs has helped the Penguins in the past. It's part of the reason they were able to eke out a Game 4 win after being on their heels for the third period. During icing call after icing call, they were able to win defensive zone faceoffs and keep the Capitals from getting good looks on goal.
Faceoffs are important in general, and for a team with a depleted blue line (Trevor Daley still wasn't at practice today), winning defensive-zone faceoffs will be crucial for the Penguins to have a chance of winning Game 7.
Why It's Not Enough
The problem is that faceoffs do not automatically lead to possession, which the Penguins demonstrated handily on Monday night. Even after winning the puck drop, they could not control possession. That was a huge reason why, 50 minutes into Game 6, they were down 5-0.
In addition to faceoff wins, the Pens desperately need to take more shots on goal and to get those shots on goal they need to possess the puck more. The key now is to keep possession off of some of those faceoff wins in Game 7 to generate shots on goal.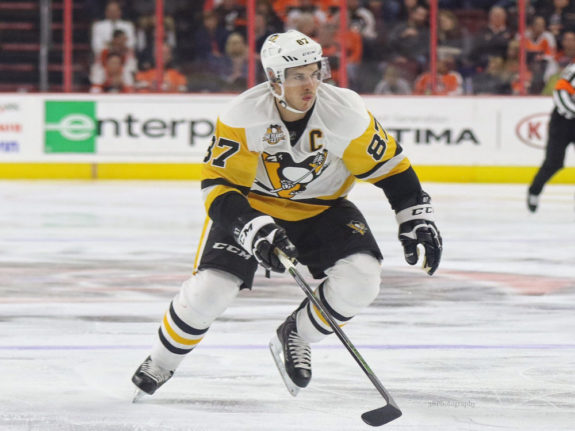 See, here's the thing: Braden Holtby allowed two goals on eighteen shots in Game 6. That's a .889 save percentage. It's certainly not stellar. Under 20 shots isn't going to cut it for the Penguins in Game 7. If they can get more shots on goal, maybe they would have a chance to actually get some points on the board. Their aptitude for faceoffs so far this series shows promise of ability to maintain possession. In Game 7, they will have to follow through on that promise.