Marc-Andre Fleury is a rock star in Pittsburgh. Maybe even more so now than when he was a member of the Penguins.
Fleury was the original member of Pittsburgh's modern day core that eventually included Sidney Crosby, Evgeni Malkin, and Kris Letang. The "Flower" was the anchor on a very bad team, and eventually saw three Stanley Cup championships, with a lot of fun, drama, and controversy in between. But eventually his lovable personality, and gracious handling of the transition to Matt Murray, led to Fleury reaching deity status in the Steel City.
Then there is Letang.
I have long been amazed at the negativity that fans spew Letang's direction. Most fanbases would love to have such a talented player that many consider to be among the best of his generation. Yet Penguins' fans still clamor to trade the defender. The problem with trading Kris Letang, is that you won't have Kris Letang anymore. Unless you get Erik Karlsson in return, Pittsburgh would be on the losing end of that deal. I recently wrote an article with a similar argument regarding Phil Kessel, but "Tanger" is far more important to the team's championship hopes than the forward.
Letang Is a Game Changer Like Few Others
The Montreal native ranks 5th among active NHL defenders in regular season points (437) during the last decade, despite playing in fewer games (682) than his peers above him, with the exception of Karlsson (627 games 518 points). During the same period, looking at active players who have skated for the Penguins, the next closest defender to Letang is Brooks Orpik, who trails him by 305 points. The arrival of Justin Schultz has closed the skill gap a bit, but during most of his career, the talent drop off behind Letang has been so severe that taking him out of the lineup could cripple the team. You would think that a future hall-of-fame defender who has been an invaluable asset to his team, and community, would garner the same respect as Fleury, but this has not been the case.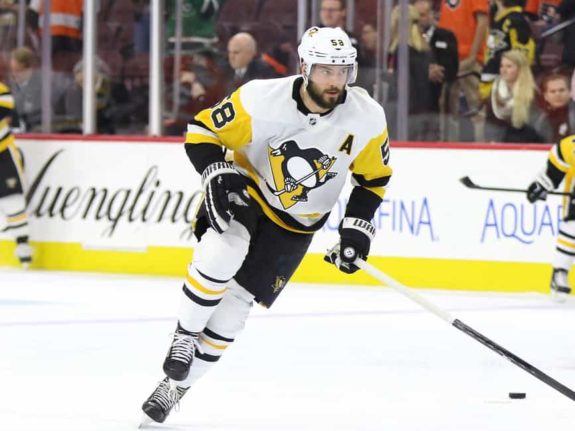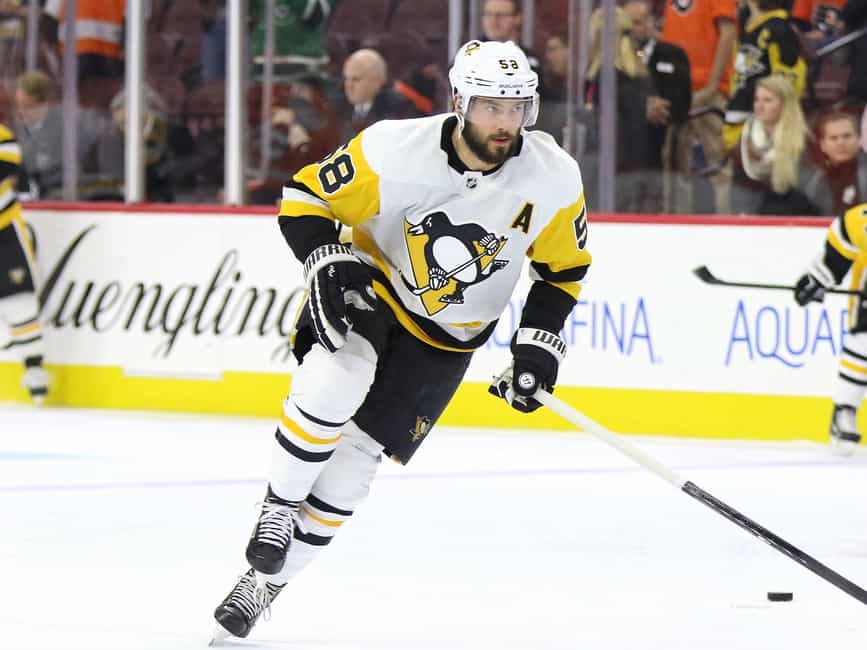 As the playoffs were in full swing, Letang was roughly a year removed from a serious neck injury and subsequent surgery. The severity of the injury brought about passing questions of a potential retirement. He missed the previous postseason, and all off-season training, which surely impacted his play this past year. He made mistakes, some of them costly. In a post last month, Sam Werner of the Pittsburgh Post Gazette wrote an article detailing one such breakdown by Letang that likely cost the Penguins a game against the Washington Capitals in the Eastern Conference Semifinals. You can read the aforementioned Post Gazette article here.
Letang's Creativity Is a Blessing and a Curse
Steelers' writer Gerry Dulac Tweeted that "playing next to Kris Letang is like playing safety next to Troy Polamalu". People could take that quote a few different directions, but I consider it a compliment. Polamalu was a dynamic, one-of-a-kind player that forced teams to focus their playbook to accommodate his skill, and unpredictability. These traits also required a partner that could be a little more responsible while the future-hall-of-fame safety ad-libbed on the field and created chaos. If you read the replies to Dulac's Tweet, the sentiment is decidedly negative towards Letang, and it makes absolutely no sense. The comparison is definitely relevant, as Letang can take over a game when he is himself. This creativity and aggressiveness can also lead to some serious breakdowns. As Mike Necciai wrote for THW in 2016, you do take the good with the bad, but over the years there has been so much positive that it far outweighs the negative.
Adam Gretz of NBC sports said it well in a recent article titled "Penguins should bet on a Kris Letang rebound".
It basically comes down to this: He is going to make some mistakes, but as long as the positive plays outweigh the negative plays you have to take the bad with the good.
People have written off Fleury, Crosby, Malkin, and nearly every high-end player who has struggled. Two Stanley Cups later they are eating their words. I would expect the same from Letang and all of his detractors.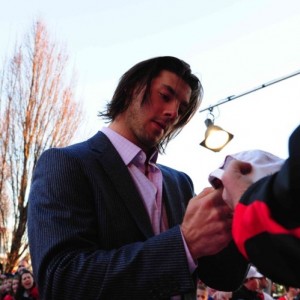 Getting back to the Fleury and Letang comparison, it wasn't always sunshine and rainbows for the Golden Knights' netminder. Many of the people who are bemoaning the loss of Fleury as he continues to create history in Las Vegas, are the same "fans" who clamored for him to be traded after one of his famous playoff collapses. Actually, the criticism that Fleury suffered is very similar to what Letang is dealing with currently.
Yes, the fans at the forefront of Letang bashing will miss him when he is gone. In this day and age people are more fickle than ever, and this is a prime example. Both have been invaluable to their team, but Letang may have been more instrumental in the Crosby-era success. The difference is that Fleury has a more publicly marketable personality than Letang. He also had a graceful way out. If Murray had never come along as heir-apparent, and the Penguins didn't win two more cups, then we are having a completely different conversation.
Letang is this generations Paul Coffey. He is Polamalu on skates. With every bit of madness that we see from the defender, it is usually trumped with a whole lot of genius. Enjoy his big plays. Respect his dedication and talent. Reward him with the same reverence that you give to Fleury.
Until next time.