Philadelphia Flyers trade 2nd and 3rd round draft picks to the New York Islanders for Andrew MacDonald. Flyers sign MacDonald to a 6-year, $30 million contract. One year later, Flyers waive MacDonald.
TOR did waive Brennan, Campbell, Frattin, Carrick, Froese. NSH waives Jamie Devane, BOS Jeremy Smith, PHI Andrew MacDonald, PIT Tim Erixon.

— Bob McKenzie (@TSNBobMcKenzie) October 5, 2015
What?
It is a growing trend in the NHL for GMs, hard-pressed to make a splash, to hand out large contracts to unrestricted free agents and eventually waive or buy out the player before the contract expires. Wade Redden, Scott Gomez, Nikita Nikitin, and Stephen Weiss, along with MacDonald, are prime examples of players signed to contracts that did not accurately represent their abilities. Rather, they were signed based on market value at the time or because of an overreaction on the GM's part and were all ultimately let go. Brooks Orpik and Ryan Kesler could enter that territory within a few years as well.
How Does This Happen?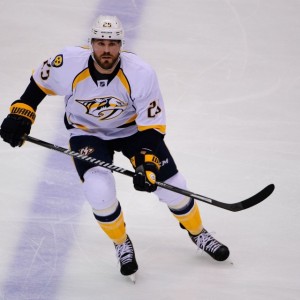 As mentioned above, some contracts are based on market value with respect to that player's free agent class (see Matt Beleskey and MacDonald). Some contracts, like recent deals for Viktor Stalberg, Bryan Bickell, and Sean Bergenheim, are inflated after a player's standout performance in the playoffs. And finally, some players are signed for a premium because a team has a hole in their lineup that they think the free agent can immediately fill, like Mike Green in Detroit. While some players succeed in their new environment, others do not. Those others end up buried in the minors or bought out—causing damage to the team and the player in both instances.
Teams need to do more homework when evaluating players for their team. What kind of systems did they play in? Did their systems promote or hinder the player's abilities? How do their systems mesh with our current or projected systems? What role did the player play with their old team? Can that role be expanded with our team? By how much? And what kind of locker room presence and intangibles can this player bring to the team?
These are some of the basic questions to ask before dollars and term are even considered. When your team has an established identity, these questions are easier to answer, as long as adequate scouting of the player has been done. The Detroit Red Wings and Ken Holland have been operating under a similar identity for the past two decades. With the exception of Weiss and Jordin Tootoo, Holland and his team have been pretty good about projecting players into the Red Wings' lineup and signing them to appropriate contracts. It's a lot harder for teams struggling to find an identity.
Team Repercussions of a Bad Signing
Bad contracts come with bad consequences, apart from the large paycheck that would rather not be written. Players that are buried or bought out still count against the team's active roster salary cap to some degree, even though they are not on the team physically. For teams with cap constraints already, this could pose a major issue. It could prevent them from going after another player who does indeed fit their system, but would cost too much cap room. And when deals are being struck left and right on July 1st, there isn't much time to deal a player with the intent of creating cap space. Even trading a player during the negotiating period prior to July 1st could tip your hand to the rest of the NHL, driving up the potential signee's price and again putting yourself in a bad contract/salary cap position.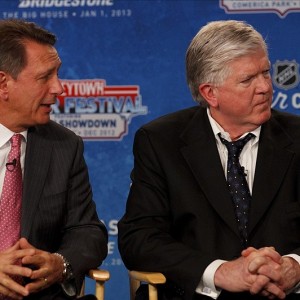 Prior to the implementation of the salary cap, contracts could just be eaten if the team no longer valued the player at the role they signed him for. Additionally, players that didn't ultimately fit could be easily traded to another team, so long as the new team could afford him or the old team included cash in the trade. Now, every contract matters. That's why every deal is under the microscope if the player isn't living up to his perceived expectations.
Impact on the Players
Players who are buried in the minors also suffer consequences. Let's say a player signs a long-term deal with a new team after starting his career with another team. He would likely move his family to the new city because of the stability that comes with a long-term contract. A few years in, he's buried in the minors because the team thinks they have better options in front of him on the depth chart. And while some NHL teams have their AHL affiliate nearby, some do not.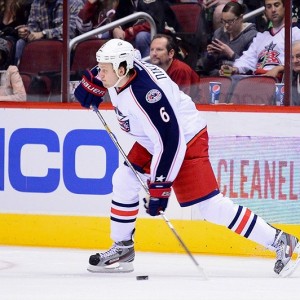 This is the case for Nikita Nikitin, after he was waived by the Edmonton Oilers. He'll have to report hundreds of miles away to Stockton, California or else he won't be paid (though he won't be complaining about the weather compared to Edmonton). And this is all a result of the Oilers giving him a bad contract—Nikitin is a borderline second-pairing defenseman who had productive numbers for the Blue Jackets prior to signing with the Oilers. Edmonton thought he could be a top-pairing guy, but were mistaken after a poor scouting job. Now Nikitin has to spend a year of his prime in the minors because the Oilers made a bad call. He could be contributing his fair share on a third pairing elsewhere if he didn't have such a high cap hit.
Some say he and others should walk away and sign the right deal to play in the NHL. It's not that black and white, however. Players have the right to look out for themselves and their families. They are given a few years to play at their prime and should take advantage of the opportunity. They shouldn't have to sacrifice a year of their life riding buses, spending time away from their family, and playing below their level because some team overvalued them and later realized their mistake. Can you blame Nikitin for seizing a one-in-a-lifetime opportunity to set him and his family up for years? Sure, some players take the money and check out, but others show up to play, even if their new systems and roles don't compliment their skill set.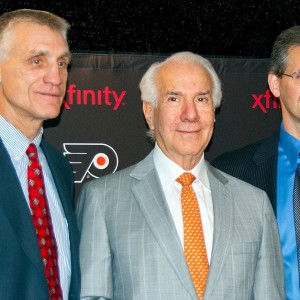 Teams in Transition
Often—perhaps too often—teams replace a head coach or general manager for a number of reasons. With the arrival of new hockey personnel comes a new culture or new systems for the team. And sometimes, players do not mesh with the new way of doing things, whether that is a function of their personal preference or their skill set. That appears to be the case for MacDonald with the Flyers hiring Dave Hakstol and Ron Hextall as head coach and general manager, respectively.
But how could one management team see a player so favorably to hand him a long-term contract and another not see him as an NHL player? Is this a product of the "want to do things my way" mentality when taking over a team from the predecessor? Or are NHL teams hiring the wrong guys to hand out contracts in a constrained environment?
This conflict highlights an issue of the NHL's Salary Cap Era: MacDonald is not a $30 million man, nor is he an AHLer. However, he is bound to his assignment and contract that no one in their right mind would refuse or walk away from. And because of this, as the Flyers try to rebuild under new management, they face salary cap issues from previous poor choices. Everyone loses.
—
@PolakWolak