The Minnesota Wild and their general manager, Chuck Fletcher, have said that roster changes will be coming this summer. Fletcher has no plans to shake up the team in big ways, but we should expect to see some new faces in a Wild sweater next season. Fletcher has been known to make plenty of moves at the trade deadline, as well as free agency. The Wild are looking to fill some holes in a few positions.
Vacancies That Need Filling
The Wild are in need of a top nine center, with Martin Hanzal likely departing. They will be in the market for a backup goaltender along with a physical defenseman. My guess is that Fletcher will look to fill some of his vacancies via trade, but the free agent market has some options as well. The Wild have roughly $11.4 million to work with heading into the summer. With both Nino Niederreiter and Mikael Granlund up for extensions, the Wild won't have a ton of cap space to work with. There have been talks of trading veteran winger Jason Pominville. This may prove difficult though, with his unattractive $5.6 million cap hit and slow decline. But if the Wild manage to trade him, they may be able to do more through free agency.
Sam Gagner – Center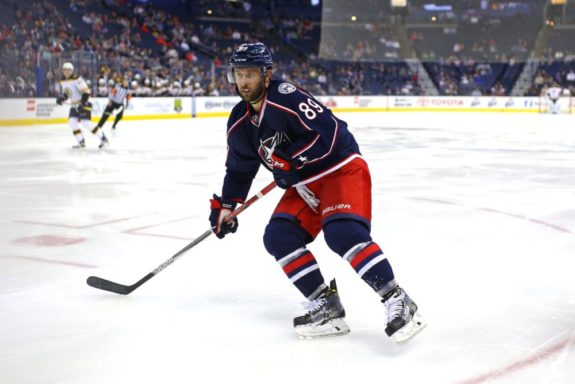 This could be a cheap, yet reliable option at center. Sam Gagner had a career year in his first year with the Blue Jackets. He set career-high in points (50), and a tied a career-high in goals with 18. At 27 years of age, Gagner never developed into the pure goal scorer he was with the London Knights (OHL). His faceoff numbers have been mediocre, never winning over 50 percent of draws in a season ever. Gagner is coming off of a one-year deal with the Columbus Blue Jackets, where he made less than $1 million. Despite having a career year in terms of points, his value hasn't increased much.
  Justin Williams – RW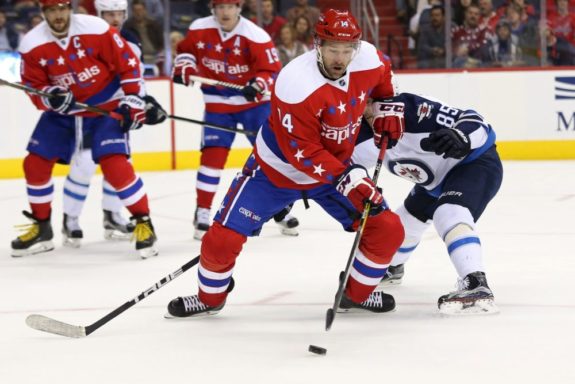 The right wing position isn't a huge need for the Wild, but clutch scoring in the playoffs is something they desperately need. The Wild have plenty of playoff experience amongst their core group of players, yet they have lacked offense from key players when it matters most. This has been one of their biggest problems in the last five years in the playoffs. Justin Williams could be just what this team needs to get them over the hump.
Yes, he is 35 years of age and yes he isn't the fastest. These things have stopped him from being an effective player, especially in the playoffs. Known as Mr. Game 7, Williams has put up an incredible 65 points in his past 89 playoff games, including seven goals and 14 points in seven Game 7's. He's also never lost a Game 7 until this year with the Washington Capitals. He's been an affordable player over the years, never making over $4 million per year, and with his age playing a key factor, the Wild could get him for a deal.
Matt Hunwick – Defenseman
Matt Hunwick  would be a solid bottom four option for the Wild. He is a good defenseman who produces offensively and isn't one to shy away from throwing a big hit or dropping the gloves. The Wild are likely going to lose Marco Scandella or Matt Dumba to expansion in June. If this happens, finding a replacement will be important for Fletcher and staff. The Leafs will likely look to keep Hunwick around, but if he does hit free agency on July 1, the Wild should consider signing him.