The NHL Expansion Draft is under two months away and soon enough the thousands of mock expansion drafts will be nothing more than a shell of how the actual expansion draft shakes out. Unlike the case for many teams around the league, the Calgary Flames' management group isn't really in a position where they need to sweat heading into the expansion draft.
The Flames have the ability to protect their entire core group of players and head into next year improved rather than depleted. There are still uncertainties for the Flames, though, such as what goalie will be protected, with both Brian Elliott and Chad Johnson on expiring contracts. But for the most part, it's pretty clear cut in terms of who's getting protected by the Flames and it seems like a 7-3-1 protection formation makes sense. Of course, Vegas could sign an unrestricted free agent from the Flames like Kris Versteeg or Dennis Wideman and all this speculation could be meaningless, but for the purpose of this article, we'll assume the Golden Knights take a player from the Flames who's under contract or is a restricted free agent.
On defence, Calgary only has three defencemen who played a full season in the NHL still under contract into next season and they happen to be the Flames' top three defencemen as well. Mark Giordano, Dougie Hamilton and T.J. Brodie are all locks to be protected.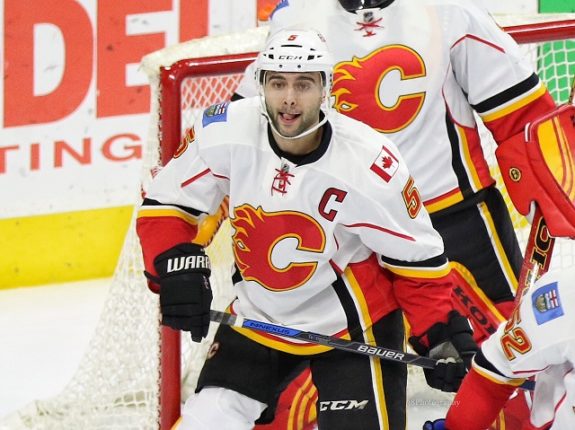 Up front, you can count on Johnny Gaudreau, Sean Monahan, Mikael Backlund and Michael Frolik all being kept around. Sam Bennett was disappointing this year, but there's no way Calgary is exposing the guy they picked fourth overall just three years ago. On top of that, Micheal Ferland is coming off his second full season in the NHL and found chemistry with Gaudreau and Monahan, so protecting Ferland seems likely. The seventh spot is slightly more up in the air, but protecting Curtis Lazar has to be the odds-on favourite. Calgary just gave up a second round pick to get him, they're not about to give him up after he's played just five games in a Flames uniform.
So who's left for Vegas?
Brett Kulak
If Vegas goes the route of selecting a prospect from the Flames, Brett Kulak is the guy. Kulak was unable to crack Calgary's main roster in a full-time role and split time between the NHL and the minors. At just 23-years-old, he scored 10 points in 22 games with Stockton of the AHL and had an impressive plus-7 rating on a fairly mediocre team.
In the NHL, though, Kulak hasn't been great in his stints with the Flames and in the past two seasons, he's totaled just three assists in 29 games with a minus-5 rating. But considering Kulak's age and production in the AHL, Vegas could very well take a chance on him.
Alex Chiasson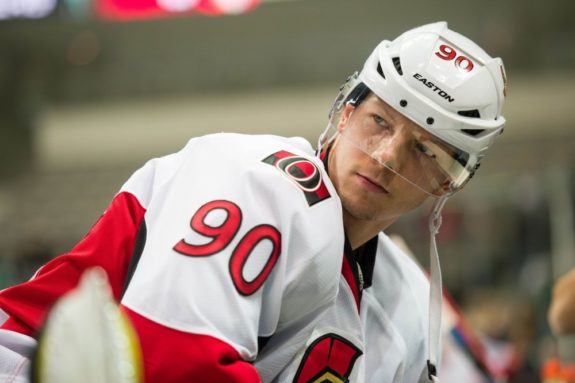 After spending only a year in Calgary, Chiasson has received criticism for his play. A key part of the Jason Spezza deal in 2014, Chiasson really hasn't done much to be considered anything more than a depth player since. That being said, he is still a half decent depth player.
The restricted free agent put up 12 goals and 24 points this season and will almost surely sign a low-cost deal this summer— the question is for who? He's already 26-years-old but could be a decent bang-for-your-buck player for the Golden Knights if they go that route.
Matt Stajan
At 33-years-old, Matt Stajan is no spring chicken, but with just one year left on his contract and a cap hit of just over $3 million, he could be great for Vegas. Stajan's cap hit will help to boost Vegas to the payroll threshold they need to meet and he'll be gone before his contract gets in the way of future success.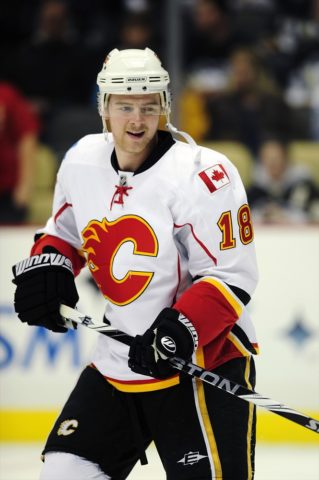 He totaled 23 points this season with the Flames and could be a fourth line center for the Golden Knights. Though his best days are long behind him, Stajan has 13 years of experience as a full-time NHLer and could be added to the mix for veteran leadership on a team that will likely include many players who have yet to make names for themselves. He may not be the most likely option to end up in Vegas, but he could be the smartest option.
Linden Vey
Vey would be an interesting pickup for Vegas, considering he's spent the majority of his career in the minors but has been fairly productive in the NHL when he's been given a chance. Vey has 14 goals and 44 points in 138 career NHL games since 2013-14 and spent a full season with the Vancouver Canucks in 2014-15.
He's already 25-years-old, so it may not make a ton of sense for the Golden Knights to take Vey in the draft. Vey is now a restricted free agent, so Vegas would still need to sign him as well and it may be more trouble than it's worth. That being said, Vey has been great in the AHL the past couple of years and if Vegas is looking for a cheap bottom-three forward, Vey is always a possibility.
Troy Brouwer
Troy Brouwer may be the most likely option to end up a Golden Knight. He's now played nine full seasons in the NHL and is still able to contribute as a depth player, but he's aging quickly. At 31-years-old and carrying a $4.5 million cap hit, Brouwer is eating precious cap space in Calgary but could be a great fit for Vegas, a team that's trying to hit their cap floor.
Vegas will be looking to find a mix of young talent early in their career and veteran players with money attached to them and Brouwer could bring experience to the team. In an ideal world, Vegas takes Brouwer off Calgary's hands so the Flames can use his money on someone who will be more productive.
Regardless of who Calgary loses, they're not in trouble by any means going into next year. In fact, with the right protection list and a bit of luck on the Brouwer boat setting sail, the expansion draft could be a blessing in disguise for the Flames.