Shea Weber is a great player, but, by trading away P.K. Subban, the Montreal Canadiens left a No. 1 defenseman-sized hole that even Weber at 6'4", 236 pounds can't even hope to fill. And it isn't as much an indictment of Shea Weber as much as it is of Habs management.
Cold, Hard Stats
Weber proponents and Subban detractors who consider themselves Habs fans may consider the trade in question a huge win for Montreal. Unfortunately, all concrete evidence suggests otherwise.
Shea Weber is four years older and signed through THE 2026 SEASON. What on earth is Montreal thinking? pic.twitter.com/osR5MCGTTt

— Travis Yost (@travisyost) June 29, 2016
At this point, trying to convince someone who doesn't want to be convinced of just how bad the trade was is kind of like presenting objective statistics as to how isolationism is a death sentence economically speaking to a Donald Trump supporter.
They can cite uncorroborated reports as to just how bad the North American Free Trade Agreement is in the locker room… how, given a choice, Canada has proven it prefers goods that are less-controversially manufactured in their own zone… er, country. And these Trump supporters are no doubt entitled to their opinions. But questioning the source of their information is just as fair game.
Is it perhaps a certain general manager who has done little else since the trade but overly praise all of Weber's accomplishments (no NHL championships or James Norris Memorial Trophies) and assets, almost passive-aggressively sticking it to Subban in the process?
Now, wouldn't you say he has an ulterior motive or two?
Replacing Subban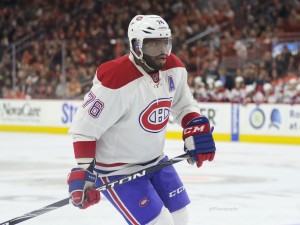 Admittedly, where there's smoke there may be fire as far as rumored indiscretions on the part of Subban are concerned. But the Habs didn't exactly try to put out the fire or call the fire department as much as shut the door, hope the house doesn't burn down and move away.
Now they're down another massive down payment and forced to shack up with a by-all-accounts great guy in Weber. However, they've moved even further away from the Stanley Cup in the process, and there's simply no going back. The only thing to do now is to move on as best as possible and not dwell on the negatives (of which there are many).
In other words, they have no choice but to make the most of the Weber, even if his seemingly chronic inability to take the trash out from goalie Carey Price's kitchen and have it stay outside will ultimately grate on you. As sure as the sun rises every morning, the stink will waft back in time and time again. You know it will. Dumping and chasing is just a fancy way of saying giving it right back to the other team after all.
This means pairing Weber with someone much more mobile on his left side… to bring the long-winded metaphor to an abrupt end. As Weber plays the right, that means choosing between the following:
A soon-to-be 38-year-old Andrei Markov,
Alexei Emelin, who's slow-footed as well,
Mark Barberio, who may have the mobility, but definitely not the pedigree to be a top-pairing defenseman and;
Nathan Beaulieu, who's inexperienced, to say the least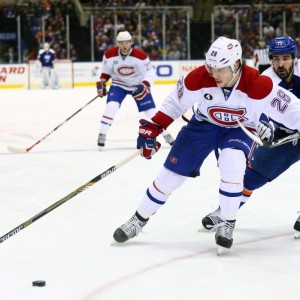 That's where the magic that was Subban used to come in. He had the capacity to improve the possession numbers of anyone he played with, Beaulieu included. Beaulieu might just be the best option here, even if it's not all that good of one.
He may indeed have a bargain contract, but, whereas him playing with Subban would have been worthwhile this coming season, it's a great deal riskier now with Weber due to his up-and-down performance and inexperience at just 23.
For a team that can only have Stanley Cup aspirations on its mind following the move, Beaulieu as Weber's partner can't possibly be a comforting thought. Really, the most realistic way Beaulieu helps this team out is if he's used as bait as part of a package with other prospects to trade for someone else.
There are no doubt questions abound. For example, who would that mysterious left-handed, top-pairing puck-moving and suspiciously available defenseman be? If only the Habs had a Taylor Hall (and the cap space) to trade for Adam Larsson. Oh, sorry. I mean Oliver Ekman-Larsson, obviously. Adam shoots right.
Who would make that first trade, anyway? Aside from Peter Chiarelli, I mean. And presumably Bergevin.
Hopes of Contending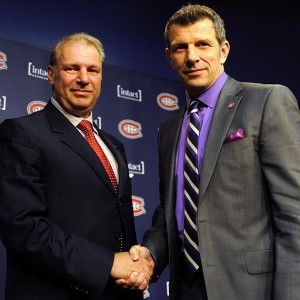 Really, if Montreal has any hope of seriously contending when their window is still open over the next few years, that would be the only legitimate way to go about it, acquiring a top defenseman to complement Weber. If they did, maybe a serious debate as to whether or not the team is better off relative to before the Subban deal can actually take place.
If the desperation in the Habs' front office is as palpable as it should be, it won't be long before the personnel moves become fast and furious. The smartest one Bergevin can make is to acquire a defense partner for their new non-No. 1 defenseman.
However, there's one sticking point: the egos of Bergevin and company. Once it hits the fan (because it won't be done proactively before), do they have the wherewithal to try and correct their mistake? Or, once they realize just how colossally they've screwed up, will they hire Chris Kreider to take another run at Carey Price and start the excuse machine up again?
In the wake of the trade, there's conveniently enough a sudden opening, anyway.
Was just informed by a source that the Montreal Canadiens let go of analytics specialist Matt Pfeffer.

— Eric Engels (@EricEngels) July 13, 2016
No one can know for sure why analytics specialist Matt Pfeffer reportedly didn't have his contract renewed, but the timing is curious, to say the least. If reports are true and the Habs don't end up replacing him, all signs will point to Habs management trying to live, but ultimately dying by the sword of this deal. They will for (better or) worse be committing to the old-school notion that big and tough hockey players win the race, even if they're stuck in their own zone.
Good luck to them on that one. They're going to need it. Because an entire season's worth is the only thing other than another defenseman that will save them.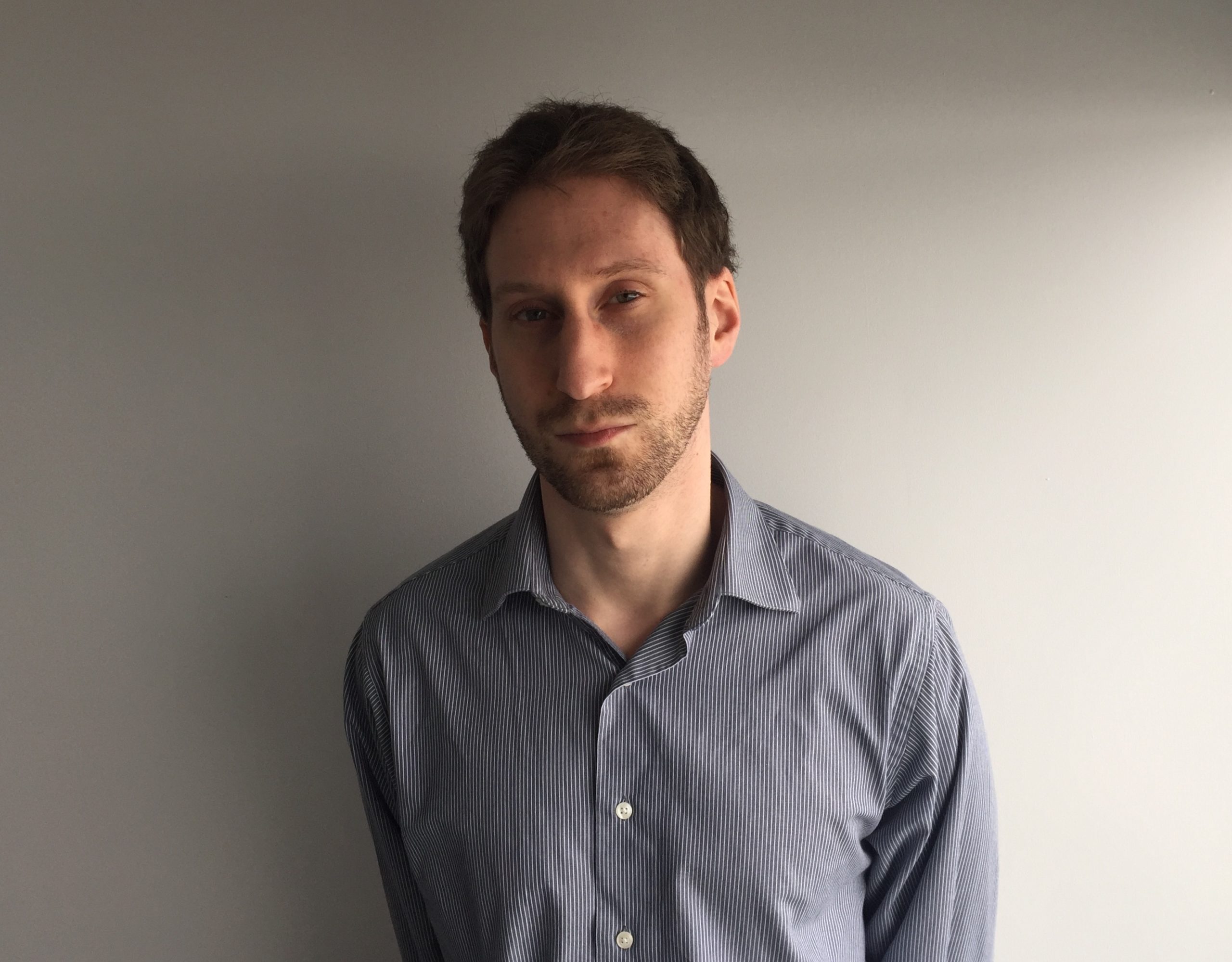 After 10 years of writing hockey, Ryan decided it was as good a time as any to actually join The Hockey Writers for the 2014-15 season. Having appeared as a guest on such programs as CBC Radio One's Daybreak, Ryan has also written for the Montreal Gazette and Bleacher Report and worked for the NHL itself and his hometown Montreal Canadiens. He currently writes about all things Habs for THW, with it being a career highlight for him to have covered the 2021 Stanley Cup Final as a credentialed member of the press.