David Poile has held the general manager position with the Nashville Predators since their birth in 1997 for a reason: he doesn't have a lot of blemishes on his resume in terms of contracts that are glaringly bad. It comes as no surprise then to learn that the Predators' all-time record is above .500, and that they have made the playoffs in more than half of the seasons they have played in.
Poile has a great deal of respect from executives and fans alike around the league, and while at first glance, depth on the 2020-21 Predators appears to be an issue, some of the top-end talent on Nashville's roster is signed to some pretty incredible contracts. With nobody as a double-digit million dollar cap hit – nine teams have those on their roster, and three have multiple – and still cap room to play with for this season, the Predators have a bunch of players on really good deals who will likely be around for a while.
For perspective's sake, the highest-paid player and highest cap hit on the Predators is the reigning Norris Trophy winner and team captain, 30-year old Roman Josi. With a cap hit of just over $9 million a season, Josi is the third-highest paid defenceman in the NHL behind Erik Karlsson and Drew Doughty. Simply because he is such a large cap hit, I did not include him in the three best contracts on the Predators, although it's still a good deal – oh, and he's signed through 2027-28.
In compiling this list of the three best contracts currently on the Predators' payroll, I opted to look at the value of cap hit and how it correlates to the players' production. So while Josi is absolutely worth every penny in his contract, it's tough for me to say that "only" $9 million a season is a "bargain" or "great value." The three players on this list have performed and likely will perform well above the production that is expected of someone at their cap hit.
Viktor Arvidsson
If you were to tell me that an NHL team currently has their franchise leader in single-season goals on their roster for four more seasons at a cap hit of less than $5 million per season, I would probably say one of two things. One might be "he's on an entry-level contract," and the other might be "My time machine has worked because it's now 1993 and Teemu Selanne just put up 76 with the original Jets" (as a side note, I would love to go back to Winnipeg in 1993 and refer to them as the "original Jets" just to see Jets fans' minds explode).
However, the scenario outlined above is exactly the situation the Nashville Predators are in right now. Viktor Arvidsson's 34 goals in 2018-19 are the franchise record for most in a single season, and he has four more seasons left on a contract which earns him $4.25 million a season. This is perhaps the best example of a bargain contract player currently.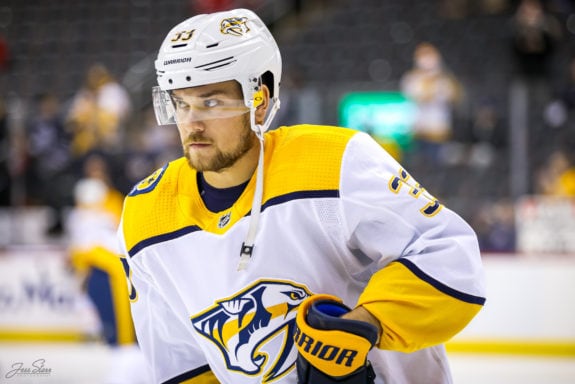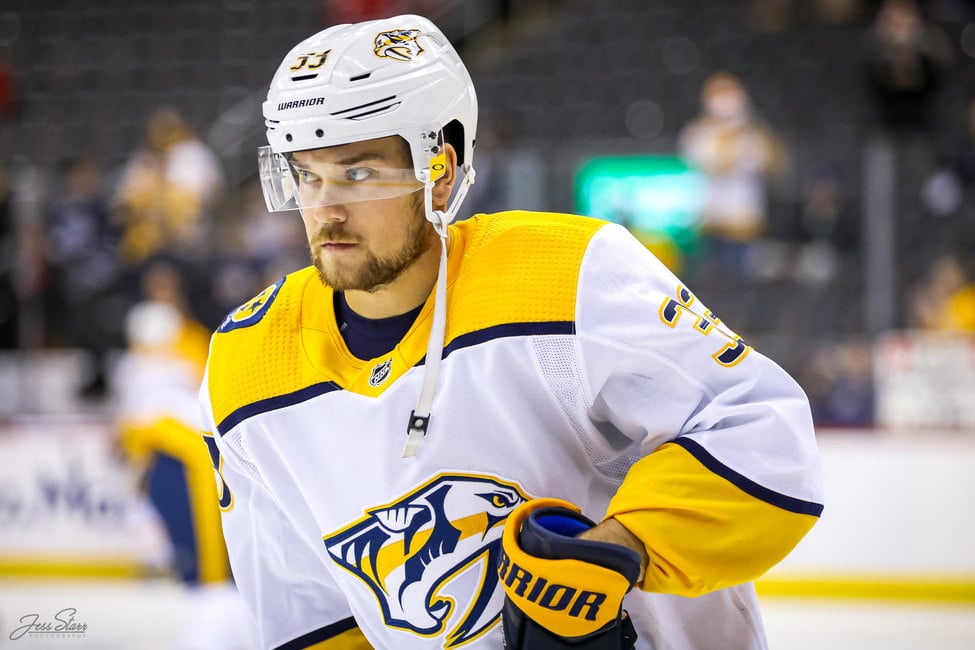 In the last four seasons, nobody at a cap hit between $4 million and $5 million has scored more goals in a season than Arvidsson's 34. A quick glance at forwards in the same pay bracket this coming season, and on paper it seems as though Jonathan Marchessault ($5 million in Vegas) and Tyler Johnson ($5 million in Tampa Bay) have the scoring potential to surpass that mark. Ironically, both of those players also have four seasons left on their respective contracts.
Arvidsson struggled this past season, there is no denying that. But perhaps on a line with the playmaking ability of Matt Duchene or alongside the electric Filip Forsberg, Arvidsson could find himself with more room on the ice to re-discover his scoring touch. Only 27 years old, the Swedish winger is poised for more success moving forward, and at a measly $4.25-million cap hit, is by far the best bang for his buck among players in his pay bracket.
Calle Jarnkrok
Calle Jarnkrok is another Swede on a great bargain for the Predators. Although he is 29 and has only two years left on his contract, a player like him earning only $2 million per season is a steal of a deal. An easy comparison is to the New York Islanders' Jean-Gabriel Pageau; both players can play in any spot in the lineup, from first line to fourth, can play any scenario at even strength, power play or penalty kill, and could be the extra attacker in a must-score situation or the go-to forward on the ice in a prevent position.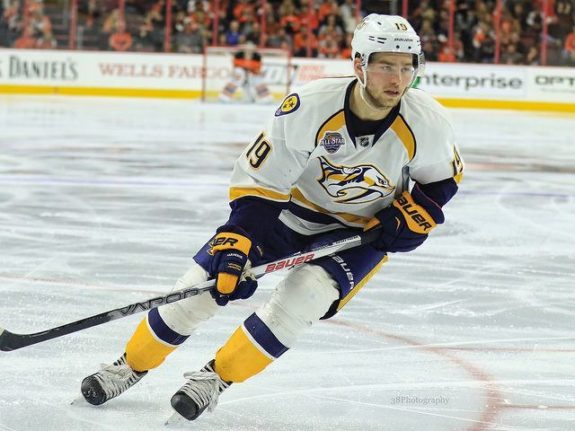 Pageau is a $5 million cap hit for New York, more than double what Jarnkrok is. And I have stated before, Jarnkrok could very well be a dark horse for the Selke Trophy this coming season. Likely to live primarily on the second line with either Matt Duchene or Ryan Johansen at centre, I would expect Jarnkrok to exceed his career-highs in goals (16) and points (35) this season.
Nashville fans can also anticipate Jarnkrok playing a big role on the penalty kill, where he could add onto his three career shorthanded goals, and after racking up seven assists on the power play last season, will look to make an impact on a hopefully-improved Predators' power-play unit. While he doesn't get the heraldry and headlines like other Swedish wingers on his own team, Jarnkrok is a very valuable member of the Predators in every zone of the ice.
A leader in the dressing room as well, Jarnkrok is the type of player who people talk about when they say "You can't put money on that guy's value to his team." In Jarnkrok's case, he's worth well more than the $2 million he is earning this coming season.
Mattias Ekholm
A 30-year-old, European-born Nashville defenceman who has received multiple Norris votes, wears a letter on his chest, and is on one of the best contract discounts in the NHL. No, I'm not talking about Roman Josi, I'm talking about Mattias Ekholm. One of the most underrated players in the entire league, Ekholm has two seasons left on a contract that slots him at a cap hit of $3.75 million per season.
Perhaps the best defensive defenceman in the Predators' lineup, Ekholm would be an undisputed star on any other NHL team, but on a defensive corps that boasts offensive standouts like Josi and Ryan Ellis, Ekholm is often forgotten or overshadowed. He is another player who, like Jarnkrok, can play in multiple situations, and can be leaned on to make an impact on any part of the ice.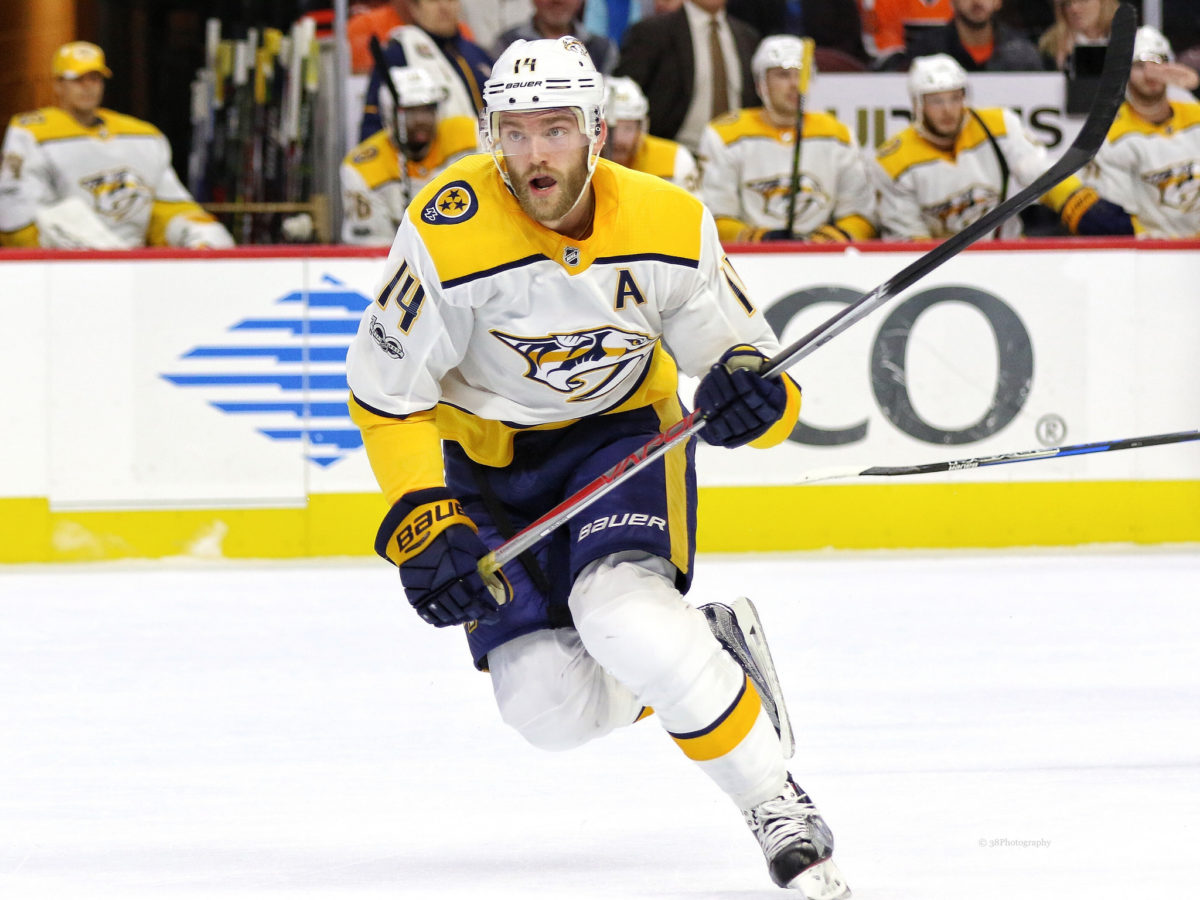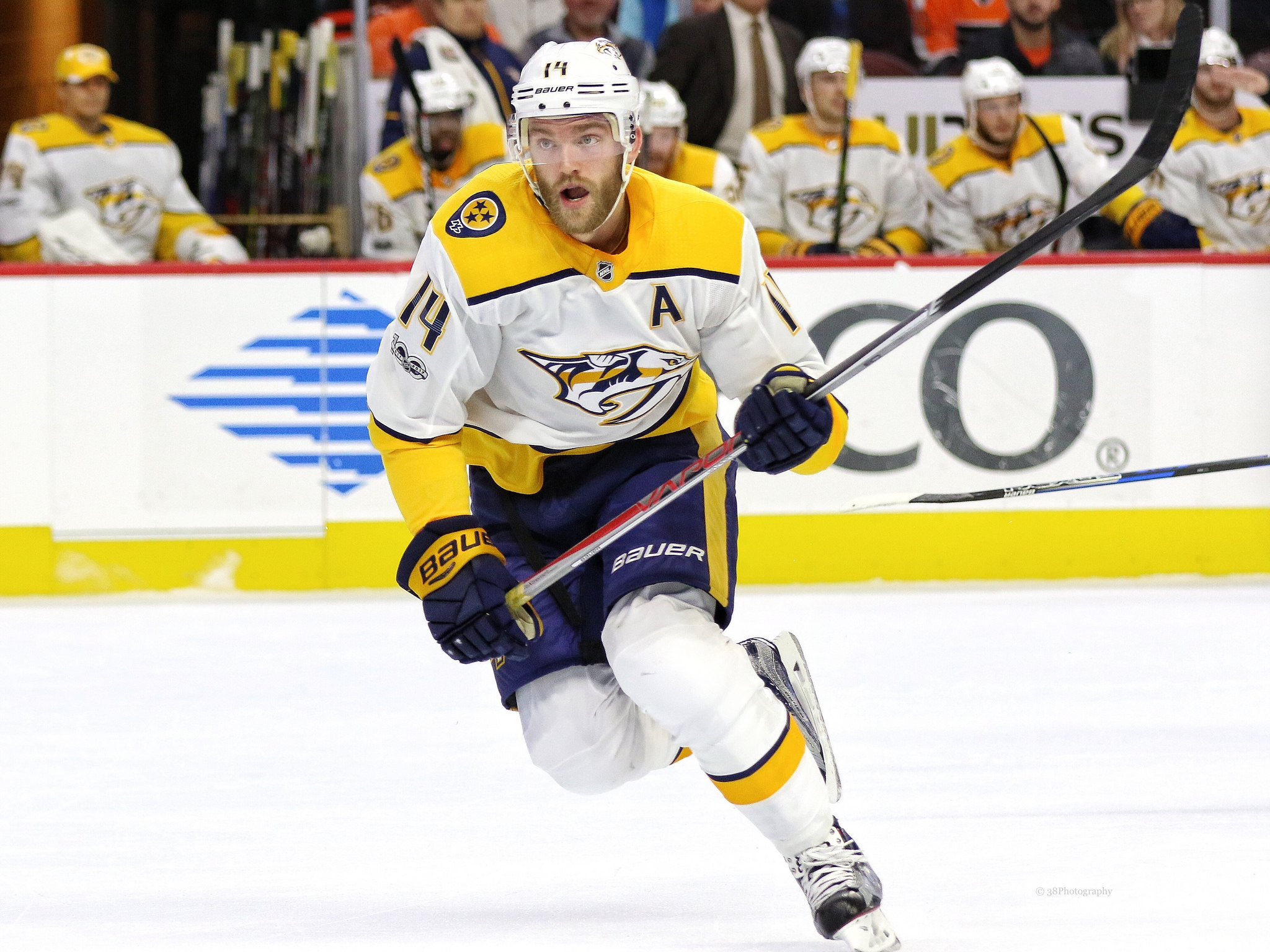 Routinely near the top of the team in terms of blocked shots, Ekholm has found a steady role in the Predators' lineup, averaging over 23 minutes of ice time a game in each of the last four seasons, slotting in just behind Ellis in the team rankings each season. Despite his big minutes and defensive tendencies tied with shot-blocking, Ekholm has been incredibly durable, missing only six games over the past six seasons.
A minute muncher at both ends of the ice, the 6-foot-4 blueliner received 14 votes for the Norris Trophy in 2018-19, when he recorded 44 points – three more than Ellis, much more renowned as an offensive juggernaut. Ekholm has been a steady presence for Nashville over 538 games, and as mentioned earlier, if not for Ellis and Josi being on the same team, would no doubt be a fan favourite superstar like those two have become.
I do wonder what will become of Ekholm once he reaches the end of his contract – he will be 32 years old and no doubt looking for an increase in pay, particularly if he continues to produce at the level he has over the past three seasons, not to mention his stout defensive play. But for now, Predators fans – and David Poile – can be thankful that Ekholm is on such a value-happy contract.
Juuse Saros's $1.5 million contract, Mark Borowiecki's $2 million contract, and Colton Sissons for six more years at $2.9 million are all also great contracts, speaking once again to the ability of Poile and his staff to assemble a great roster at a great value. I have mentioned this before, but with $13 million in cap space at the time of publication, I get the feeling Poile might not be done creating value-friendly contracts this season.
The true test of Poile's mettle will come two years from now, when Jarnkrok, Ekholm, Borowiecki, Filip Forsberg, Rocco Grimaldi, and more are due to hit free agency. But for now, the three standout Swedes mentioned above are the best contract values the Predators have to offer.
---
---