The Nashville Predators have had a less-than-good start to the 2020-21 regular season, and while there is a myriad of factors that have contributed to their sub-.500 record, one aspect of their play that has stood out to me has been the play of their defensive corps. It has been a long time now since Shea Weber and Ryan Suter patrolled the Predators' blue line, posing a fearsome duo that consistently stood out as being among the league's best.
Nashville currently ranks seventh-last in the National Hockey League in goals-against per game (3.26) and while the goaltending has been less than stellar through many of the games, the play in the defensive zone by the blueliners has been subpar. While John Hynes has been more than happy to shake up the forward lines seemingly every game, he has held firm in deploying the defense in the same pairings all season.
Especially now, with Mattias Ekholm back in the lineup and presumably on the verge of being traded, it might be time for Hynes to explore switching all three defensive pairings which in turn could benefit the Predators as a team. Here are my suggestions for what Hynes's defensive duos should look like.
Roman Josi – Dante Fabbro
Josi is the defending Norris Trophy winner but has looked like a shell of himself at times this season. Only recently, within the last few games, has he been much more active in bringing the puck up the ice and getting involved in the offensive attack.
Pairing Josi with the youthful energy of Fabbro could benefit not only Josi but the younger Fabbro as well. He has looked better and better every game, and while his inexperience does at times lead to mistakes, it stands within reason that Josi could be a great partner for him. The captain has the experience, savvy and play-reading ability to potentially be able to cover for some of Fabbro's mistakes, and Fabbro's puck-moving ability is a nice complement to Josi's stickhandling and puck-carrying skills.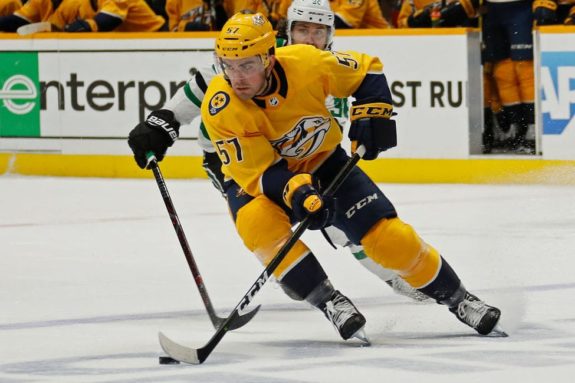 In addition, putting these two together could serve as a confidence booster for both. For Fabbro, the chance to play with the defending Norris winner could be seen as something he has earned and something that could elevate his play even more than it has been already this season. Meanwhile, for Josi, it could be seen as a gesture similar to when he was paired with Weber early in his career, and the opportunity to groom the young defenceman first-hand could reinvigorate the Swiss defender to a level similar to last season.
Mattias Ekholm – Ryan Ellis
I mentioned already that Ekholm is widely perceived to be a likely candidate to be traded before the trade deadline this season – and as my THW Predators and I discussed in last week's THW Live, it might not even be just because they are struggling, as trading him could have a positive impact on who the Predators keep in the Seattle Kraken expansion draft. Ekholm has missed some significant time, but remains a valuable two-way tool on the blueline, scoring his first two goals of the season in his return from injury on Feb. 27.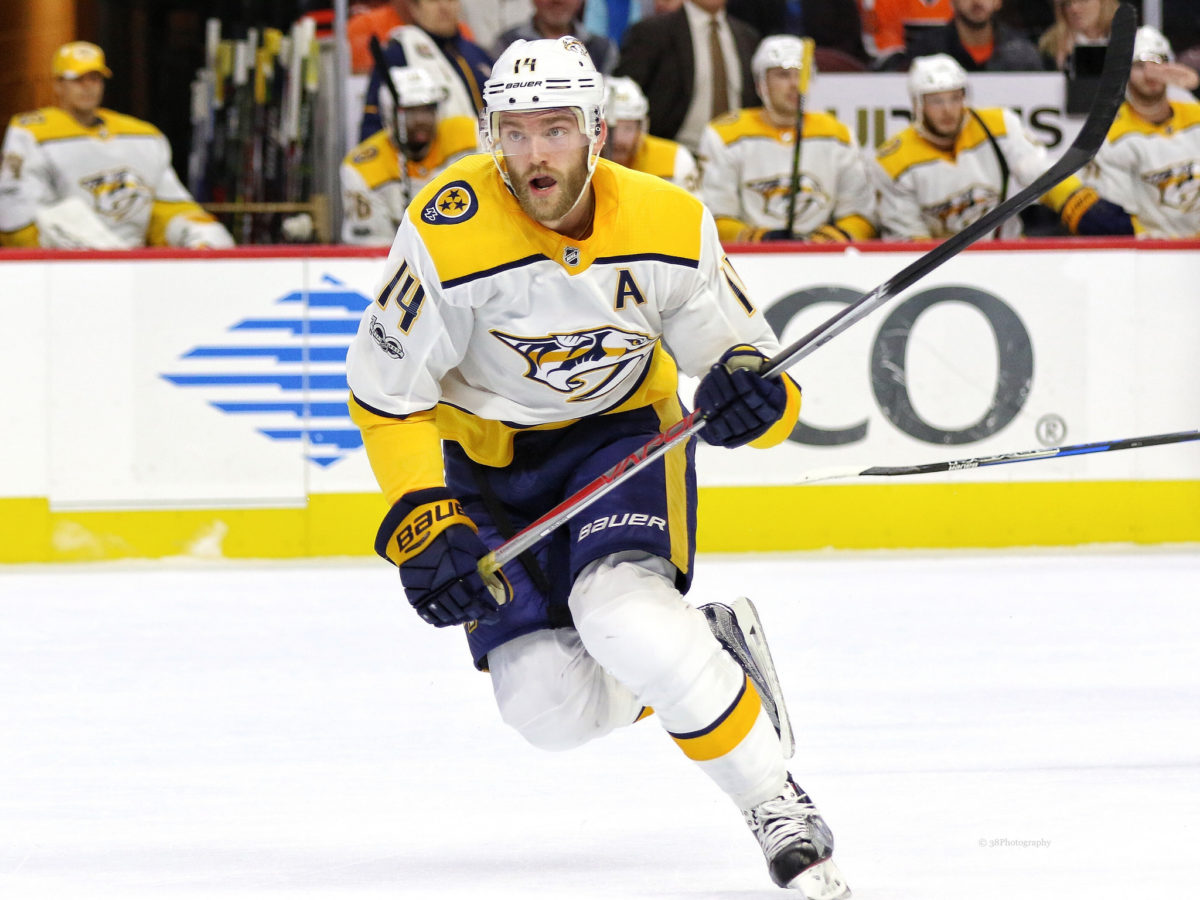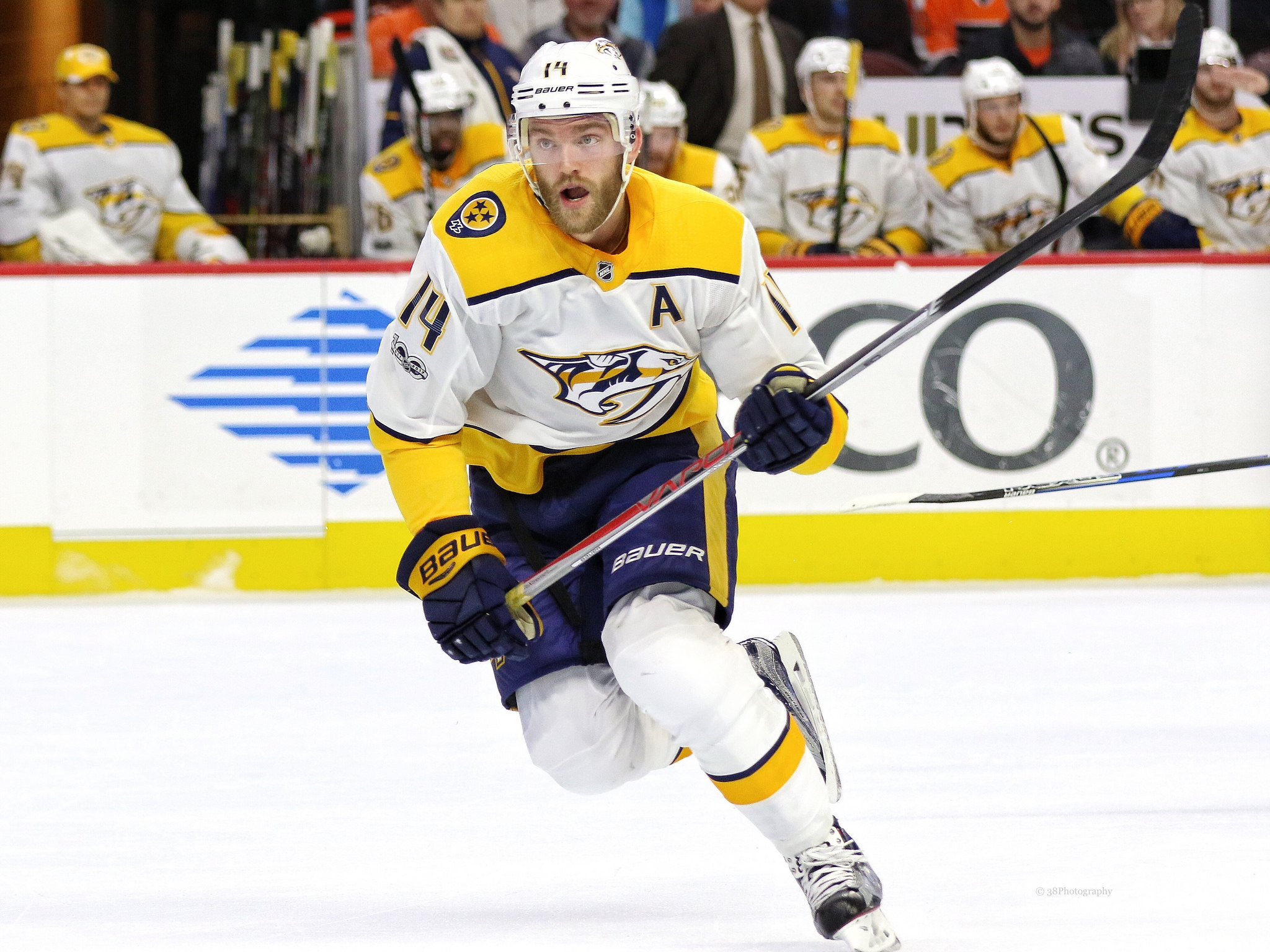 Ellis has always struck me as an offensively-minded defenceman first, but quite frankly his numbers don't necessarily back that up over his NHL career. Both his and Ekholm's skillsets allow for plenty of wiggle-room in terms of where on the ice Hynes employs them, as they are solid two-way players who don't necessarily stand out at one end of the ice or the other.
That being said, Ellis does possess some very handy offensive skills, and by splitting up he and Josi, and having good offensive potential spread through the first two pairs, it causes more concern for opponents. By spreading the offensive abilities out on different units, the opposition will now have to be doubly aware of offensively-gifted defencemen with the puck and could prove to be of great benefit for Nashville moving forward.
Should Ekholm get traded, being paired with Ellis seems like a natural fit for Luca Sbisa once he returns from injury, and if he is not yet ready to return, it provides a chance for Matt Benning or a young prospect to earn a spot playing next to the steady, solid presence that Ellis provides.
Mark Borowiecki – Ben Harpur
I will preface this by saying that I have been surprised at the number of minutes Borowiecki has played this season; I thought coming in he would be seeing more ice time to spell Josi and Ellis a bit more. Should the current top pairing be split up over separate pairings as I have outlined above, this could in fact limit the minutes the third pairing could play even more. I think this pair is worth playing more than 15 minutes per game, especially when considering it could keep the top two pairs more fresh and rested.
With that being said, I think that while the top two pairs have the potential to supply plenty of offense, a third pair featuring "BoroCop" and Harpur, two former Ottawa Senators teammates, provides a physically daunting duo on the backline. Harpur looked good since joining the Predators' lineup on Feb. 20, and while it was a small sample size, it was refreshing to see him perform well. Unfortunately for the lanky 6-foot-7 defenceman, he was relegated to the press box once again when Ekholm returned to the lineup against Columbus.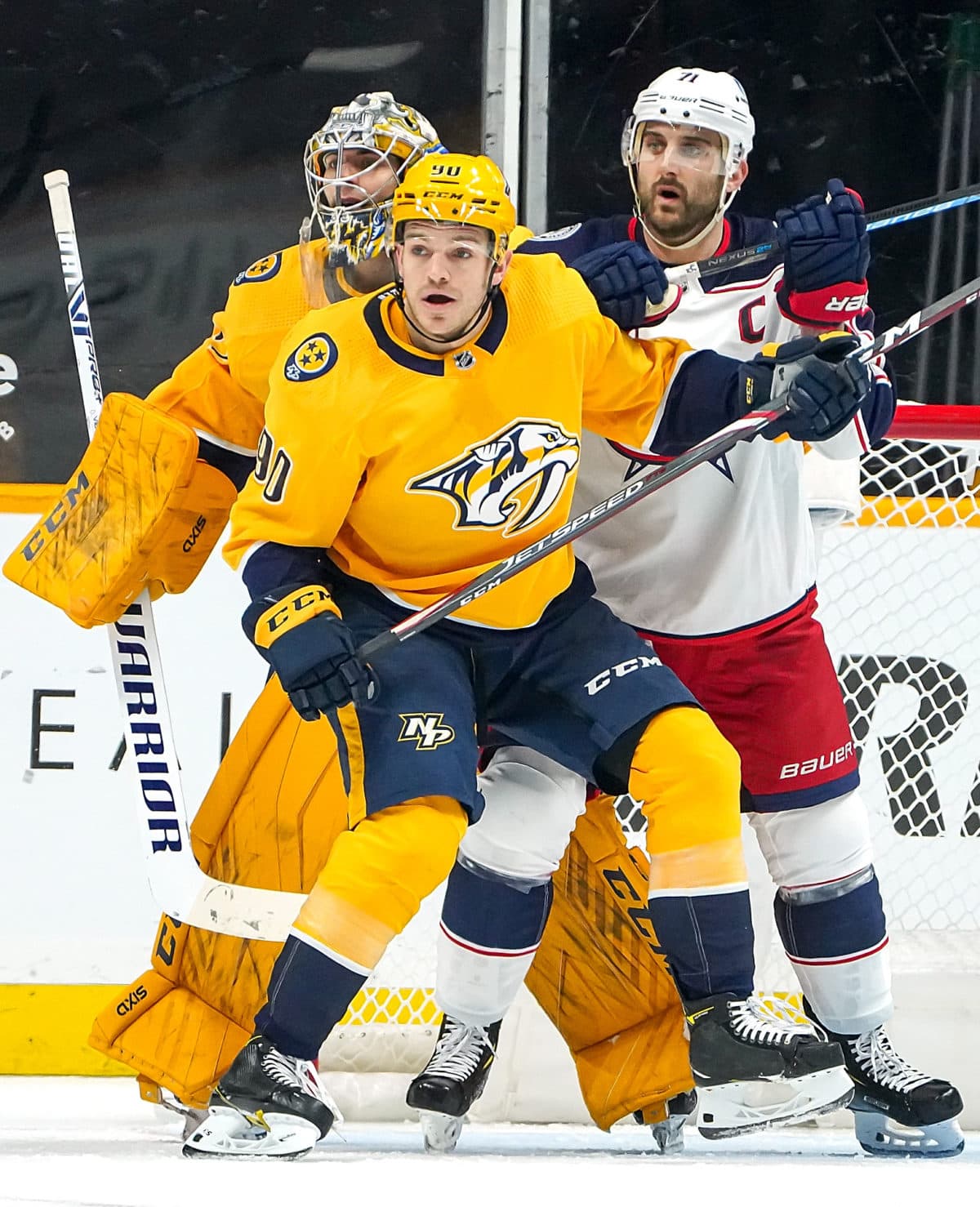 A duo of Harpur and Borowiecki isn't going to lead to much goal production or offensive dynamics, but these two are experienced veterans who know how to play without panicking in the defensive zone. They won't win you games but they won't lose you games either, and I think at this point for Nashville that's an option worth exploring.
Matthew Benning currently plays on the third pairing with Borowiecki but winds up as the seventh option in the lineup I have outlined. Alexandre Carrier is a 24-year-old who has been on the taxi squad, and Jeremy Davies and Brandon Fortunato are prospects who are on entry-level contracts and have yet to play an NHL game. Jared Tinordi was claimed off waivers by the Boston Bruins this past week, which might help clear up roster space for these young defencemen later in the season.
Should the Predators continue their downward trend in the standings, and Ekholm gets traded, it will be interesting to see how Hynes manages his stable of defencemen moving forward. Rearranging the pairings as the lineup currently dictates would be a start, but one that we have not yet seen Hynes and his staff undertake.
---
---