The Anaheim Ducks have been licking their wounds after leaving their two-game series at Gila River Arena with nothing to show for it. Two 3-0 leads were not enough as the Ducks blew both leads and lost 4-3 in back-to-back games against the Arizona Coyotes. A return home began with a one-game series against the Vegas Golden Knights. While the Ducks did manage to tie it late, they would end up losing in overtime.
Sweet 700s
Cam Fowler and Kevin Shattenkirk skated in their 700th career games and Fowler marked the occasion with an assist on Rickard Rakell's goal in the first period. It's a tremendous accomplishment for two defensemen that do most of their damage in the offensive zone. Fowler's assist marked his third consecutive game with a point. He also has one goal and six assists in his last seven games.
Shattenkirk has struggled to make an impact since signing a three-year contract with the Ducks this past offseason, with just five points in 21 games, but the return of Hampus Lindholm from injury – and the eventual return of Josh Manson – should give the 32-year-old more cover and thus, more opportunity to contribute offensively.
Rico Returns
Adam Henrique made his first appearance for the Ducks since being placed on waivers a week ago. Henrique's meager points total and minus-eight rating (second-worst on the team) don't justify his $5.825 million AAV, but many were still caught off guard by the veteran being waived. The forward started the game as the pivot on the fourth line but was elevated to the second line after the Ducks went down 2-1. He looked much better following his shift to the second line and tied the game with nine minutes left in the third period.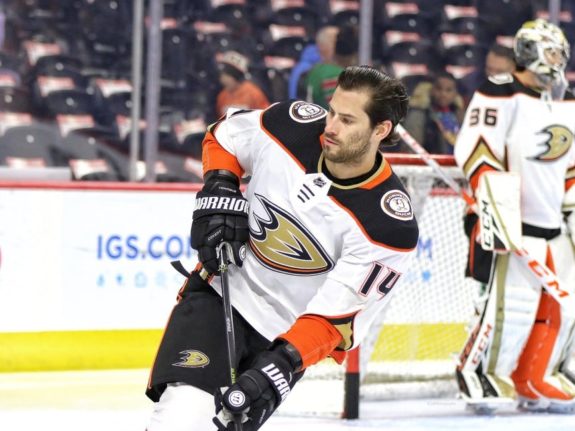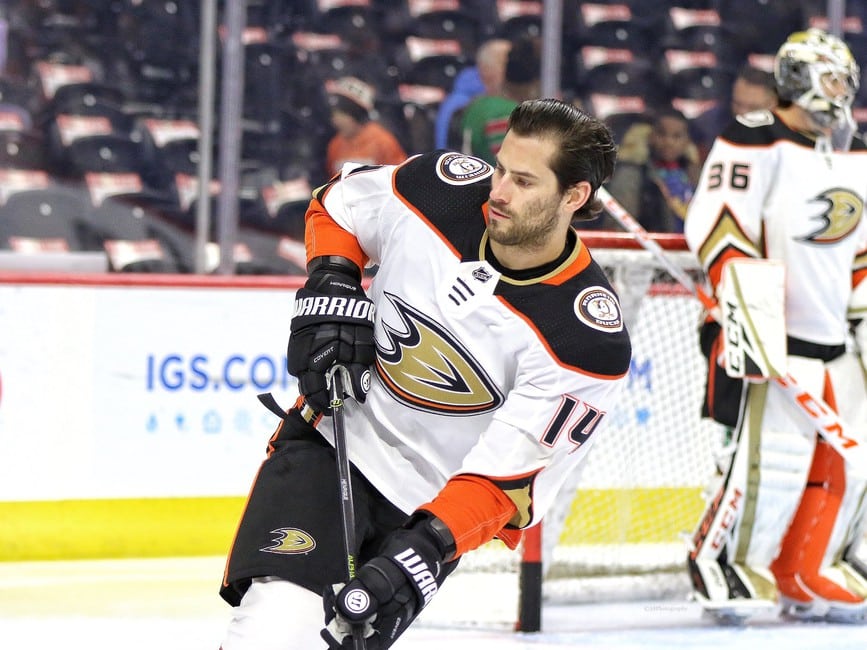 Henrique isn't going to be able to do much as a fourth-line center given the Ducks' style of play, but being placed on waivers surely ignited something inside the 31-year-old and he showed that in his first game back. With his goal Saturday night, Henrique is now tied for second on the team in goals. That should give you a good idea of how toothless the Ducks' offense – aside from Max Comtois – has been at times this season. The Ducks are a better team when someone like Adam Henrique is doing well. Now, they just need more production from the other veterans on the team.
I put it on myself to play well. Everything else is out of my hands so I just focus on my game and what I need to do… I just control how I play.

-Adam Henrique

Post-game interview via Fox Sports West
Penalty Kill Prowess
While the Ducks haven't been able to do much on the power play, their penalty kill has continued to shine. Ranking just outside the top-five in the league in penalty killing percentage (PK%), the Ducks have kept some potent power-play units in check. They shut out the opposition's man advantage once again on Saturday night, with the Golden Knights failing to score on their three power-play opportunities.
The Ducks' penalty kill continues to be a bright spot in their melancholy season. Players like Jani Hakanpaa have emerged as viable options on the penalty kill. The Finn leads the team in blocked shots with 38. Carter Rowney and Derek Grant have also been excellent options for the Ducks on the penalty kill as well as Jakob Silfverberg.
Singing the Blues
The Ducks now look to Monday, when they will begin a two-game series against the St. Louis Blues. The Blues are coming off a whale of a game Saturday night in which defense was optional. They beat the San Jose Sharks 7-6 after losing their previous three games. This win could be the kick in the pants that the Blues need after losing six of their last ten games.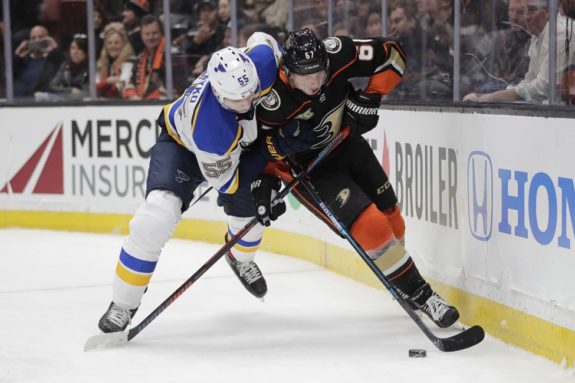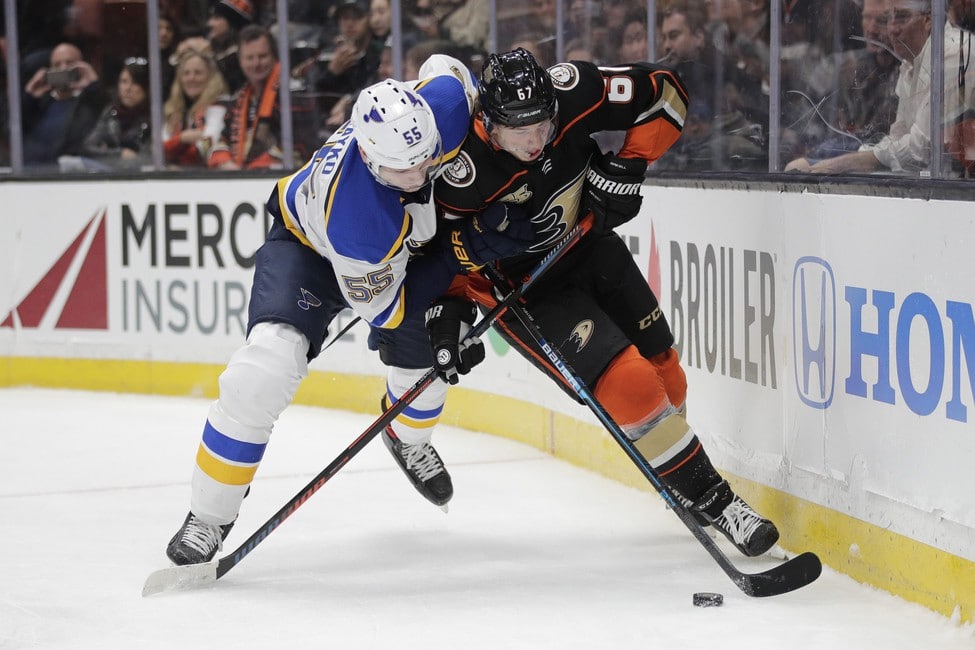 With every passing game, the Ducks' minimal hope for a playoff berth becomes even smaller. Their effort hasn't been end-to-end in a majority of their games and that's why they are where they are in the standings. There are no easy games in the Honda West Division as teams one through six in the division are separated by less than three points in the standings.
---
---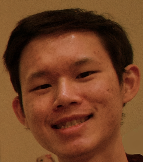 Derek has been a hockey fan for over 10 years and a sports fan in general for more than two decades.
Prior to graduating from UCCS in Colorado Springs, CO in May 2020 with a bachelor's degree in Sports Communication, he spent two and a half years as part of UCCS' on-campus student newspaper staff–both as a sports reporter and editor. He is now creating Ducks-related content from his home in Southern California.
In his free time, he enjoys playing FIFA, curating his Spotify playlists and attending concerts & sporting events