In a season that was always bound to produce unexpected twists and turns, the Anaheim Ducks have experienced their fair share. Some of their young players are currently experiencing the breakout season that both the front office and coaching staff were expecting to occur last season, but the Ducks' star players have been mostly quiet this season and that has hampered the team.
Youngsters Leading the Way
The Ducks' leading goal scorer, Max Comtois, is just 22 years of age and has more goals in his last five games than fellow winger Rickard Rakell has points on the season. Comtois has been the Ducks' most dangerous player on offense by far.
Rakell's scoring struggles over the past few seasons have been well-documented. The departures of Teemu Selanne and more recently, Corey Perry, meant that someone would need to step up and be the go-to offensive option next to captain Ryan Getzlaf. Rakell was tabbed to be that option after signing a six-year contract extension in 2016 and two 30-goal seasons promptly followed.
However, Rakell's goal-scoring numbers have dramatically dropped since the 2018-19 season. The Swedish winger hasn't eclipsed 20 goals in two consecutive seasons and looks set to miss that mark once again this season. He has just one goal in 17 games.
Rough Ride for Rico
Elsewhere, last season's top goal scorer Adam Henrique is also struggling to find his form. The center has just three goals and one assist through 16 games and sports a minus-8 rating, tied with Jakob Silfverberg for worst on the team. He may already be showing signs of decline just two seasons into a five-year contract extension that he signed in the summer of 2018.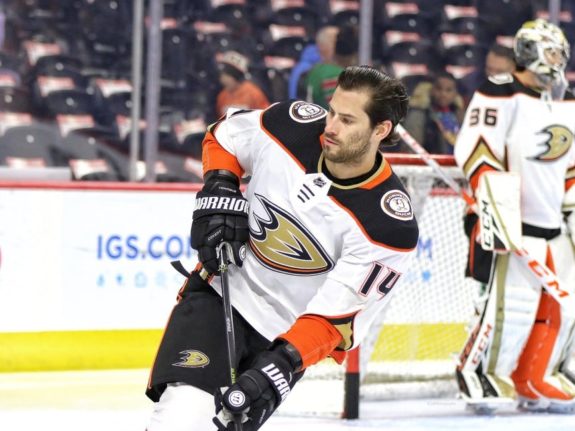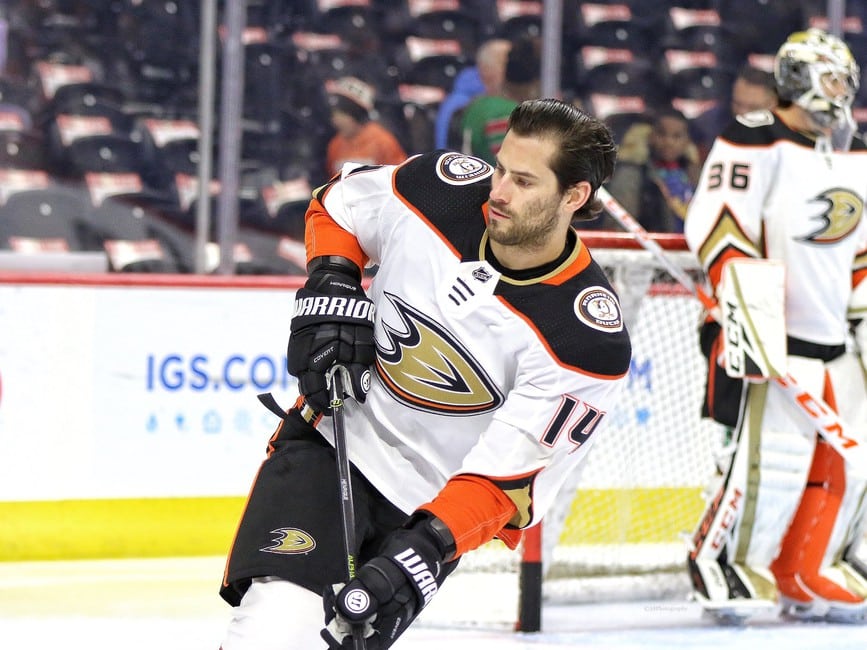 Fourth-liners Carter Rowney and Nicolas Deslauriers both have more points than Henrique (five). That's not necessarily a knock on Rowney and Deslauriers, who have been two of the Ducks' best forwards this season. But you should expect the team's second-line center to produce more than players who were brought in to provide nothing more than depth.
Third-line center Sam Steel, 23, also now has more points than Henrique after scoring his second goal of the season on Thursday night. The Ducks need more production from Henrique to ensure that their young forwards' production does not go to waste.
Shatty Needs to Shape Up
One player who has not met the lofty expectations set when he signed this past offseason is defenseman Kevin Shattenkirk. The blueliner was brought in with the expectation that he could help revive a decrepit power play and improve the general quality of Anaheim's defense corps.
It's fair to say that this has not been the case thus far, given the 32-year-old's minus-5 rating (worst among Ducks defensemen) and his solitary power-play point. He leads the team in ice time but also leads the team in penalty minutes. The Ducks' power play currently ranks third-worst in the league at 8.1% and it's clear that their special teams' struggles play a large role in the Ducks' ability to score.
Giving Gibby Some Help
Goaltender John Gibson is one of the league's top goaltenders and is smack dab in the middle of his prime. The Ducks did an excellent job in locking down their franchise goalie in 2018, signing him to an eight-year, $51.2 million extension. It's a deal that provides extreme value, given the increasing affinity around the NHL toward having two quality goaltenders and the limitation of cap space moving forward due to the ongoing pandemic.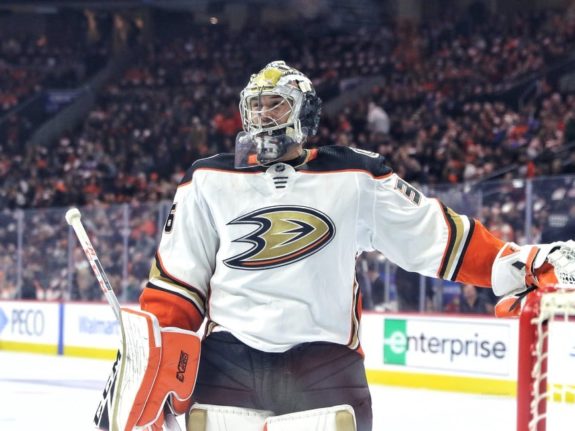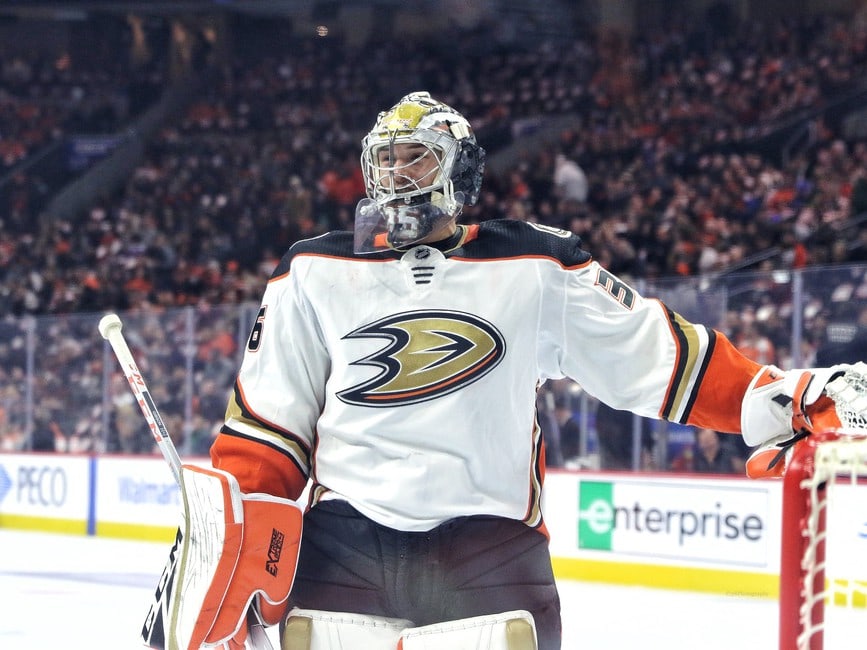 Unfortunately, the Ducks haven't been able to properly utilize Gibson's talents since the 2016-17 season, when they last had an extended playoff run. The 27-year-old recently recorded his 22nd career shutout, surpassing Jonas Hiller for third on the Ducks' all-time list. He also recently appeared in his 300th career game for the Ducks, making him just the fourth goalie to do so. Gibson's frustration with the team in front of him can be quite apparent at times due to his body language and it's easy to justify why he might feel that way every so often.
Score More, Win More
The Ducks have a minus-12 goal differential, which is fifth-worst in the league. Their goals for per game is 1.88, the worst in the league. They rank just inside the top-10 for goals against per game (2.58), so continuing to limit goals while getting on the scoreboard more often will go a long way toward improving both the short-term and long-term outlook of the team.
The Ducks are currently on the outside looking in regarding playoffs, but they sit just two points behind the Arizona Coyotes for the fourth and final playoff spot in the Honda West Division. The issue though is that each team ahead of them in the division standings has at least a game in hand due to multiple game postponements. The old cliche "every game matters" truly applies with in-division games being the only contests this season.
It's fine and dandy that the young players are beginning to put it together, but the stars of the team need to do their part and they haven't to this point.
---
---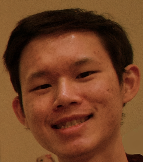 Derek Lee is a contributor for The Hockey Writers covering the Anaheim Ducks. Derek has spent nearly two decades immersed in the world of sports and has been writing about sports for five years. He graduated with a bachelor's degree in Sports Communication in May 2020 from UCCS in Colorado Springs, Colo., where he also spent two and a half years on staff with their on-campus student newspaper–both as a sports reporter and editor. In his free time, he enjoys playing FIFA, curating his Spotify playlists and attending concerts & sporting events