The majority of this season's Florida Panthers team is full of new players who weren't with the club during the 2019-20 campaign, so I decided to take a look at the players who left, and see how they are doing with their new clubs.
Mike Hoffman
Hoffman was one of the "big ticket" free agents going into this year's offseason. The Kitchener native came off a 29 goal, 59 point campaign with the Panthers, and was hoping for a multi-year deal, however, he settled for a professional tryout, and then a one-year deal with the St.Louis Blues.
With the Blues, Hoffman currently has five goals and 10 points through 15 games played. He ranks 10th on the team in Goals Above Replacement (GAR), with a 0.80.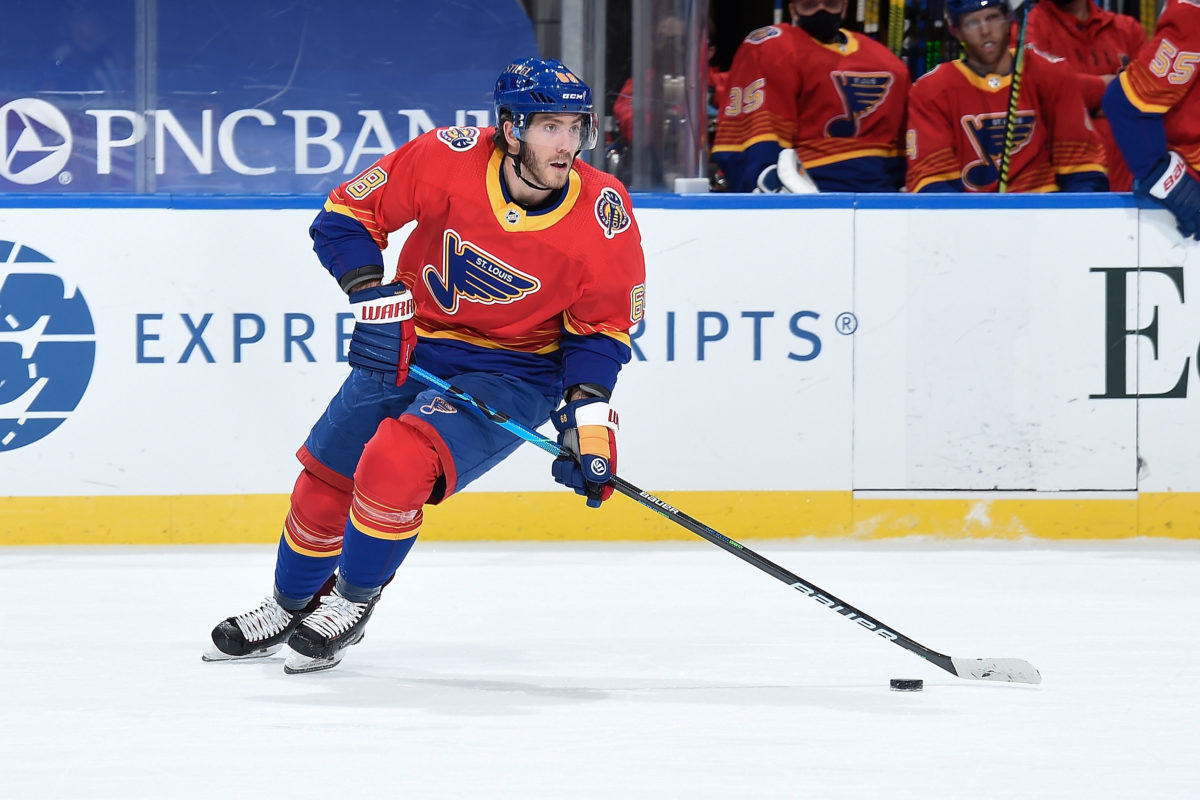 Hoffman currently ranks 18th out of 21 skaters on the team in Expected Goals Percentage (xG%), with a 44.87%. This is mainly due to his terrible defensive play, as he allows 2.00 expected goals against (xGA) per game.
One good thing about Hoffman's game this season is how he has adjusted his game so that he can produce off of the power play, as he heavily relied on it last season production-wise. If he can continue to produce, and improve his defensive play, he'll look to achieve a big contract this coming summer.
Evgenii Dadonov
It came by surprise to everyone when Dadonov signed with the Ottawa Senators, as he was rumored to likely be going to a contending team in need of a winger, or back to the Panthers.
Dadonov thus far this season has six goals and eight points through 17 games played and is producing well, however analytically he has struggled. He sits at 17th out of 23 Ottawa Senators players in GAR, with a -0.70, and like Hoffman, it is mainly due to his lackluster defensive performance, as his EVD_GAR sits at -1.10.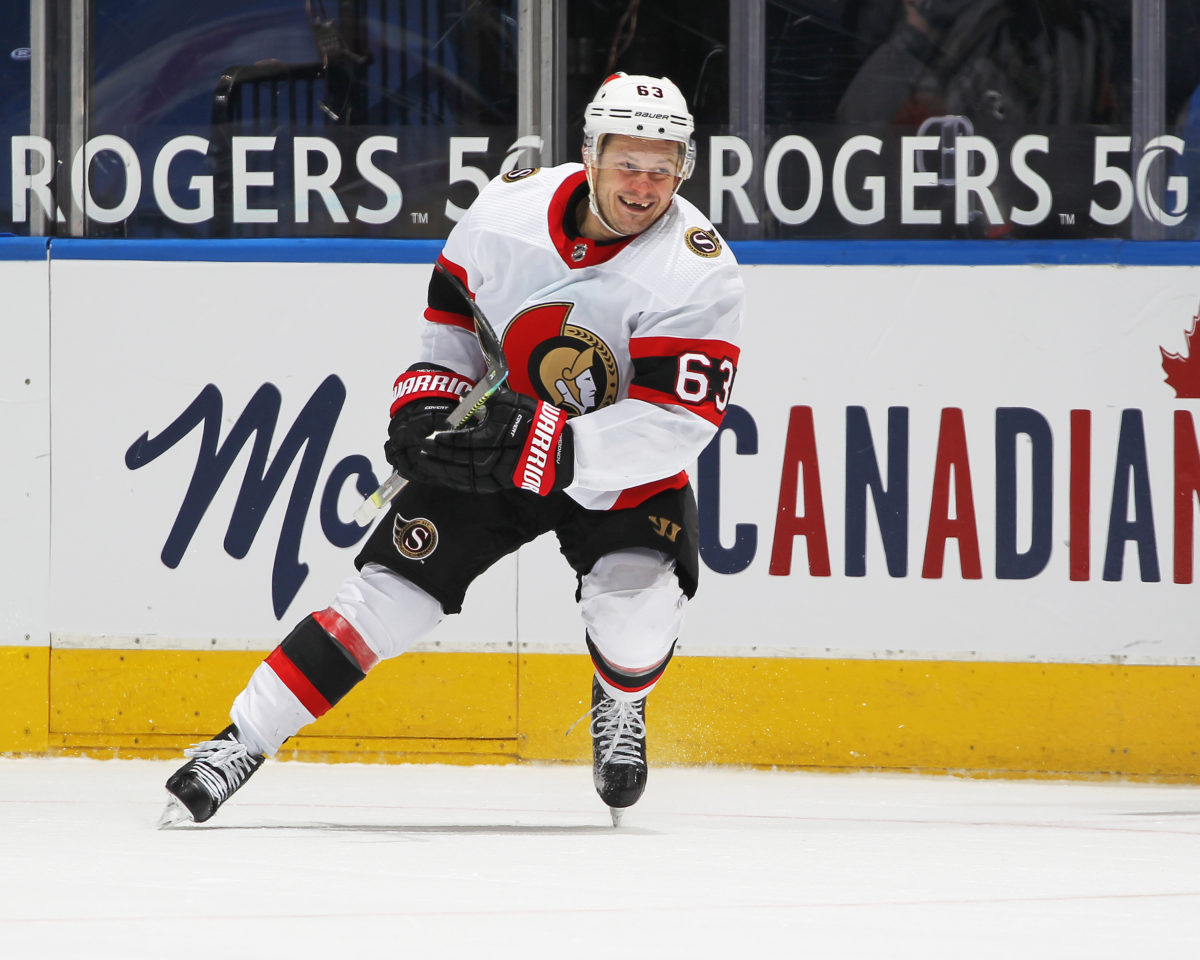 Along with this, Dadonov ranks 10th on the Senators in xG%, with a 46.49%, which is below the league average. He ranks behind the likes of Nikita Zaitsev, Mike Reilly and Derek Stepan, all of which are not big-name players.
This seems to imply that perhaps Dadonov benefited quite heavily due to his top-six time with Aleksander Barkov last season and that he'll likely have to wait for Josh Norris to develop more before he can get back to what he was in Florida.
Mike Matheson
Ah, Matheson, every Panthers fan's worst nightmare. The fanbase celebrated his departure a couple of months ago, but how has the defenseman done during his time with the Pittsburgh Penguins?
Matheson, 26, has two points through seven games with the Penguins, playing bottom-four minutes with his new club after missing some games due to multiple injuries.
Matheson ranks 14th out of 21 players on the Penguins in xG%, with a 43.73%. His offense has always been a strong point, so it is no surprise that he averages 1.90 xGF/60, however, his defensive game, which he struggled with in Florida as well, is what drags him down.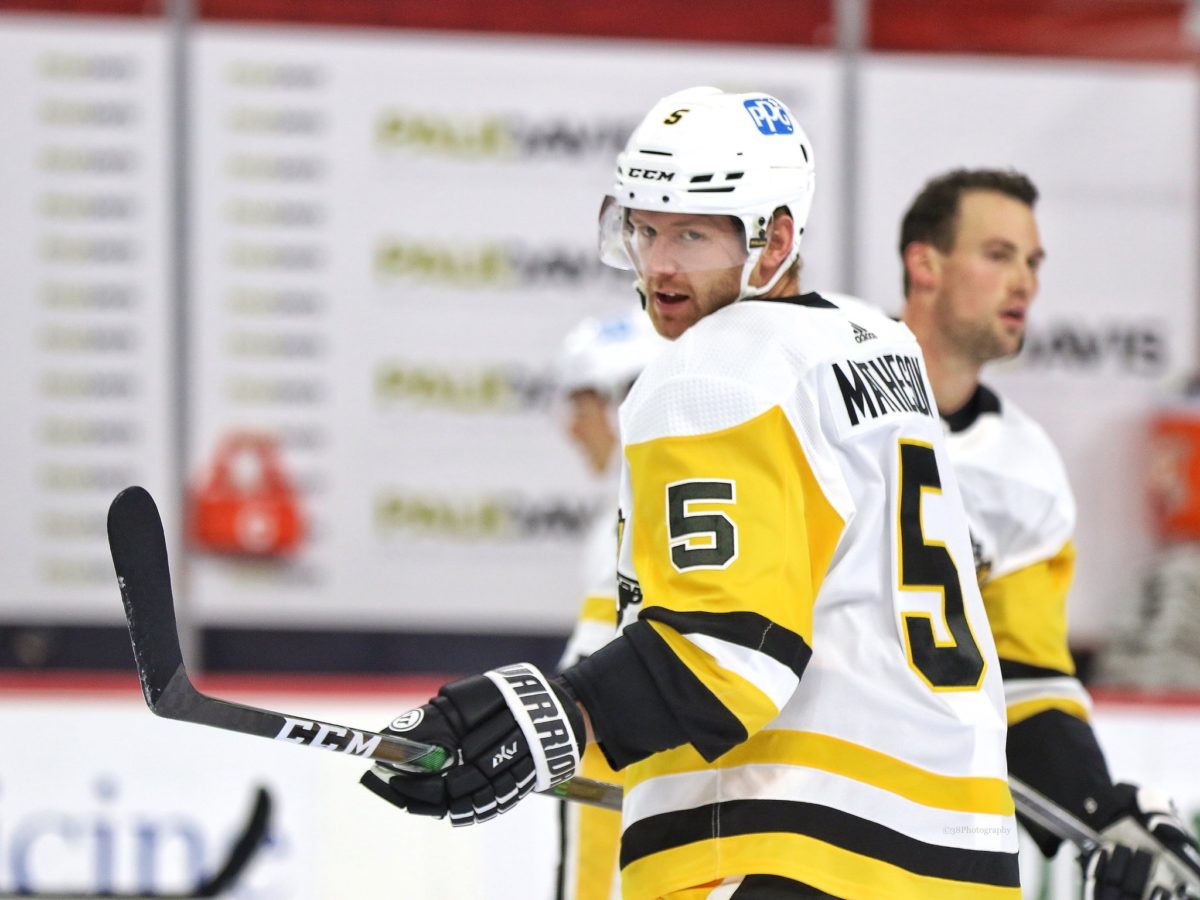 Another thing that Matheson also struggles with is his discipline, as he currently sits at eight penalty minutes, and a -0.30 Take_GAR. He often takes way too many ill-disciplined penalties, especially stick infractions, and it could lead to the puck going into the back of his own team's net at times.
While Matheson has still been below replacement level, he is slowly improving game by game. Nonetheless, the Panthers got the better of the deal when they acquired Patric Hornqvist.
Josh Brown
There wasn't much memorable about Brown's career in Florida. He was a hard-nosed defenseman who played a sheltered role and was easily replaced during the offseason after being shipped to the Senators for a third-round pick (which got the Panthers defenseman Michael Benning, by the way).
Brown just quite simply hasn't been good. He has been held off of the scoresheet through nine games in Ottawa, he doesn't provide defense, with 2.56 xGA/60, he isn't fast, he isn't skilled, he is just simply plugged into the lineup as a stop-gap until the Senators young defensemen make the NHL.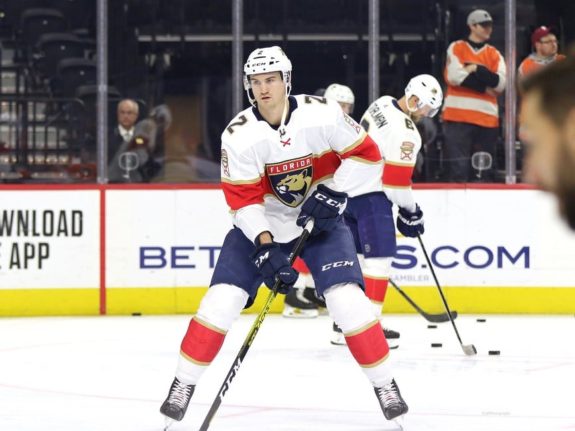 It's pretty safe to say that Brown isn't missed too much,, as his replacement in Radko Gudas currently leads the team in AR, and provides the physicality that was lost by moving him.
Erik Haula
Erik Haula's time in Florida was short, however, I decided to include him anyway, since he was part of the trade that sent Vincent Trocheck to Carolina.
Haula had two points in seven games during his stint with the Panthers, along with a single goal in the postseason before departing to the Nashville Predators in free agency, where he has been rather disappointing.
Haula has just four points through 15 games, and ranks dead last on the Predators in GAR, with a -2.30. He has been below replacement level in everything apart from even-strength GAR (EVO_GAR), where he has 0.20. He has struggled on both sides of the ice and has yet to ever regain the form that he possessed in the 2017-2018 season with the Vegas Golden Knights.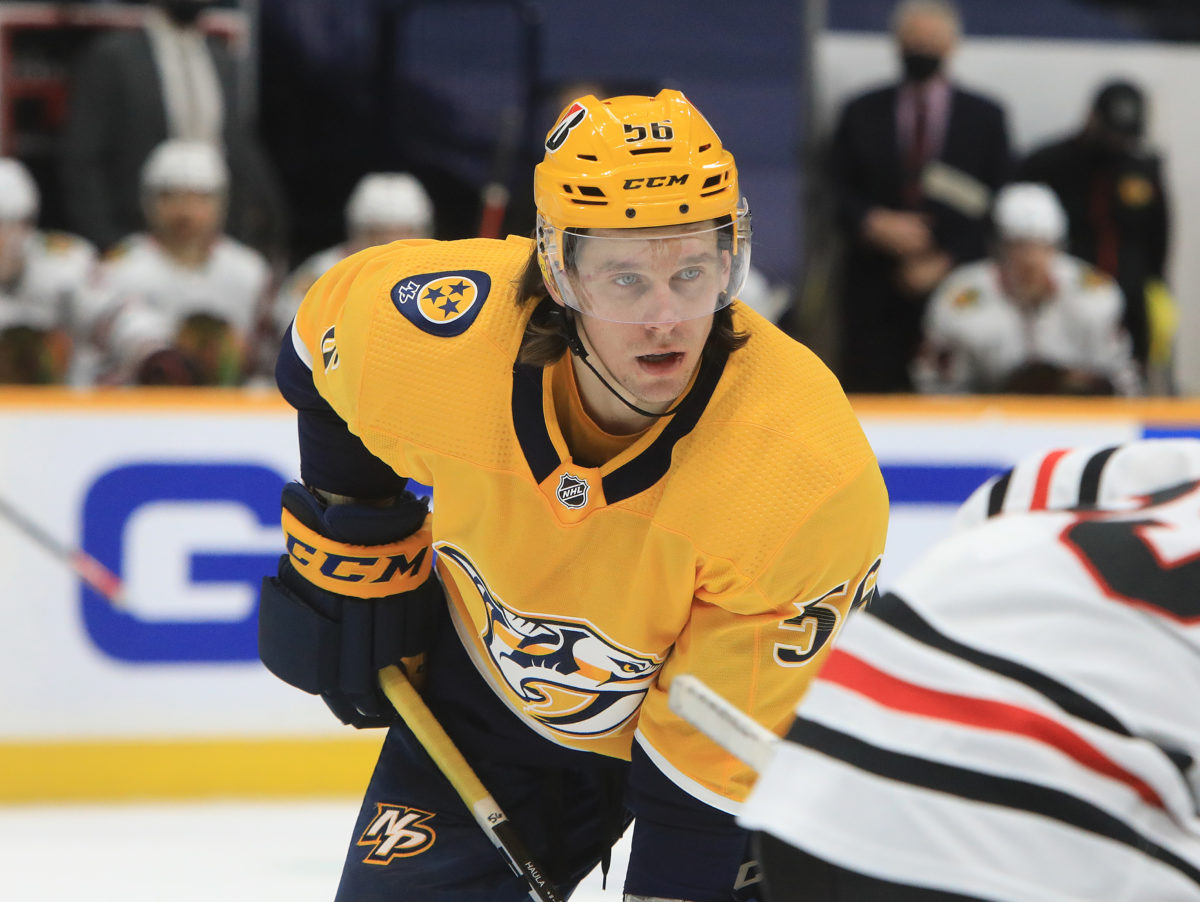 Elliotte Friedman of Sportsnet states that he is likely to draw attention if the team decides to sell, and he could find himself on the sixth team of his career.
So What Exactly Did the Panthers Lose?
All-in-all, these losses were all nothing huge for the team. Dadonov and Hoffman's departing was expected to hurt the Panthers top-six, however, those holes were quickly plugged by Carter Verhaeghe and Anthony Duclair. The losses of Matheson and Brown were easily replaced by the likes of Radko Gudas, Markus Nutivaara, and Noah Juulsen, and the loss of Erik Haula has not hurt them in the slightest.
This just goes to show, the Panthers were one of, if not, the winners of this years offseason.
---
---
PIT Penguins Writer THW. Instagram: puckempire. Formerly a Florida Panthers writer.