Although there are still several months until the 2016 NHL Draft, the draft order is becoming more and more clear each day.
While many teams continue to battle for extra points in the standings, making a late playoff push, others are plummeting to the bottom, and are glad to be.
A couple of months remain before what is now a highly anticipated event, the 2016 NHL Draft Lottery. 12 of the 14 current non-playoff teams are almost sure to be taking part in this glamorized occasion, with a shot to move into the top three in sight.
With that said, those dozen teams will be among the first you see come draft day. But, will they use their pick, or decide that it is more valuable as a trade asset?
Depending on the result of the Draft Lottery, we could see some blockbuster trades on the draft floor, as organizations continue to rebuild while others make acquisitions for a playoff run.
Here are 5 potential and realistic blockbuster trades that could come on draft day.
The Oilers Trade Down for a Top-10 Pick & a Top-4 Defenceman 
With the Oilers once again sitting near the bottom of the standings, it is very likely that they will end up with a top-five pick. After selecting a forward with the first overall pick in four of the past six drafts, not to mention Leon Draisaitl at third overall in 2014, the Oilers absolutely must draft a future top-pairing defenceman at this year's draft.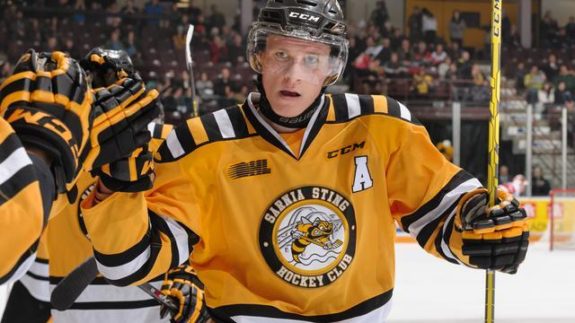 Why Will the Oilers Trade Down?
Clearly, building a team of talented forwards is not turning around the franchise, and the Oilers' cupboard of defencemen remains bleak. Should the Oilers win one of the top three picks at the draft, they will very likely try to trade down somewhere between fifth and eighth overall.
It is their hopes that will come away with one of Jakob Chychrun, Mikhail Sergachev, or Olli Juolevi. For an organization looking to draft a potential franchise forward, they will be chomping at the bit to move up, meaning the return for the Oilers could be huge.
Who Could They Get in Return?
Should they trade that top-three selection, the Oilers will request for the 5th-8th overall pick and a top-four defenceman in return. As for that defenceman, there are reportedly more than a few that have been shopped around prior to the trade deadline.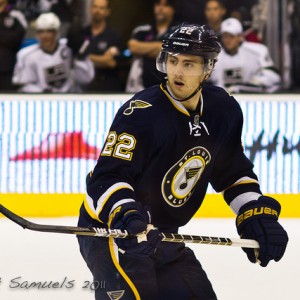 Of course, Travis Hamonic of the New York Islanders is expected to be moved this summer after requesting a trade for personal reasons. He wants to move to a western Canada team, hailing from St. Malo, Manitoba, and Edmonton could be a perfect fit.
The St. Louis Blues were testing the waters on Kevin Shattenkirk, who could certainly provide an enormous step forward for the Oilers blue-line. The 27-year-old is considered to be an elite top-pairing defenceman with offensive upside, and is signed through next season.
The Winnipeg Jets were also taking calls on pending RFA, Jacob Trouba. A possible sign-and-trade could work in this situation with the 22-year-old fitting well in Oilers timeline. Trouba hasn't fulfilled outrageous expectations in Winnipeg, so a change of scenario could do advantageous.
It is worth noting that only Trouba's Jets will likely be a position to offer a top-10 pick in return as well, with the Blues and Islanders set to make the playoffs.
The Lightning Trade Jonathan Drouin For a Top-4 Defenceman
The relationship between Jonathan Drouin and the Tampa By a Lightning is sour, to put it lightly. The skilled forward has requested a trade from the team, refusing to report to the AHL's Syracuse Crunch back in January. Although his suspension has been lifted and he is now, finally, suiting up for the Crunch, he will almost certainly be dealt sometime before next season.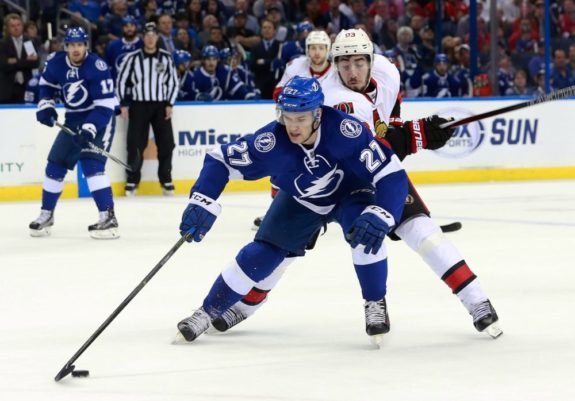 Is the NHL Draft the Perfect Time to Trade Drouin?
Probably, yes. If not, it certainly provides extra assets available for the Lightning to acquire. Although Tampa Bay may already be peaking in their performance as a team, it is always tough to turn down the tantalizing possibilities that lie within a high draft pick.
However, the Lightning would definitely prefer an effective roster player as they look to make further strides towards a Stanley Cup in 2016-17. With an extremely deep forward corps, a top-four defenceman is likely what GM, Steve Yzerman, has in mind.
Who Could They Get in Return?
Near the trade deadline, they were a few contenders that seemed to be at the top of the pack for a potential Drouin trade, all of which were offering a valuable defenceman in return.
The St. Louis Blues seemed to be frontrunners in the beginning. While the Blues would likely be unwilling to part with Shattenkirk for Drouin, some younger defenders may catch Yzerman's eye, as well. Colton Parayko, 22, has had an exciting rookie year, while Jordan Schmaltz, 22, has been terrific in his first AHL season.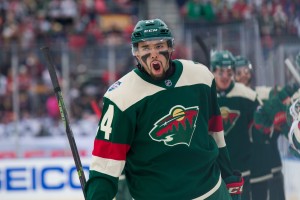 The Minnesota Wild were also rumoured to have been close on a Drouin deal. Supposedly, talks were revolving around either Matt Dumba, 21, who is a pending RFA, or Jonas Brodin, 22, who has quietly become a defensive minded top-four defenceman. Both are former top-10 picks. The Wild are reluctant to give up Brodin, so Dumba may be the realistic option.
The Anaheim Ducks may also have some interesting pieces of interest to the Lightning. Cam Fowler, 24, is signed through 2017-18 and would fit into a top-four role in Tampa Bay. Sami Vatanen, 24, is an offensive defenceman with tremendous upside, but is a pending RFA. The Ducks have reportedly tested the market for both defenders prior to the deadline, with no luck.
The Islanders Trade Travis Hamonic For a Top-Six Forward
The Islanders have been put in a tough position by one of their top defenseman. Travis Hamonic, 25, requested a trade from the Islanders this past fall for family reasons. He wants to be closer to his family and home in St. Malo, Manitoba, meaning one of the western Canadian teams or perhaps the Minnesota Wild or Colorado Avalanche would be the only options.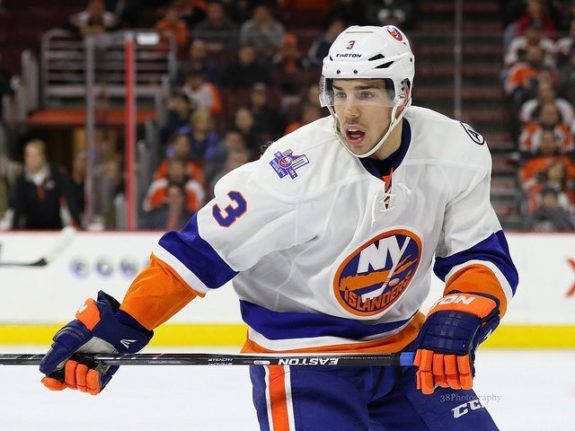 Islanders Have Been Handcuffed; Will the Return be Diminished?
Every GM in the league knows that the Islanders need to deal Hamonic, meaning they may be forced to take less return than is warranted for a defenceman of his calibre. However, they are only about five possible landing spots for Hamonic, which also suggests the possibility of a bidding war may arise.
When gauging Hamonic's true value, there are a few important numbers to take into consideration. He is signed through the 2019-20 season, with a cap hit of just $3.857M, a very affordable number in today's market. Over the last three seasons, both his possession numbers and relative offensive production shows evidence that Hamonic is a top-four defenceman, even borderline top-two.
What Could They Get in Return?
Of the six teams within the region of Hamonic's request, a few of them have a top-six forward at their disposal which a trade could potentially be centred around. If the deal is a top-six forward, there may be an additional mid-round pick going back one way, depending on the value of that forward.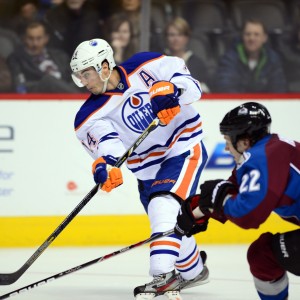 The Edmonton Oilers have reportedly taken calls on Jordan Eberle at the past few trade deadlines, and are certainly in need of an upgrade on their blue-line. The 25-year-old is a four-time 20-goal scorer and would be an excellent replacement should Kyle Okposo test the free agent market. With a $6M cap hit through 2018-19, Eberle could be an affordable top-six winger in the Islanders lineup.
Although the Colorado Avalanche have seen their defence improve, it still remains below the standards of a typical Stanley Cup contender. While it may be a long-shot given his recent signing, Carl Soderberg could be an intriguing possibility for the Islanders. He is signed through 2019-20 with an affordable cap hit of $4.75M and has been great in Colorado, scoring 11 goals and 45 points in 69 games this year.
Another interesting option for Islanders GM, Garth Snow, would be the acquisition of one of the Vancouver Canucks young forwards. Either one of Jared McCann or Jake Virtanen would be a terrific addition to the Isles forward corps, not only for the present, but also for the future. However, the Canucks would likely be extremely reluctant to give up either of their former first-round picks.
Which star do you think will be traded at the 2016 NHL Draft? Let us know in the comments below!
Can't get enough hockey? Want to talk about it with our writers, and fellow fans? Join The Hockey Writers Group on Facebook today for the best hockey conversations on the web!