The St. Louis Blues' forward group is going to look different than it did in 2021-22, but that isn't necessarily a bad thing. With the top-six forward group, they lost David Perron to free agency which is a significant loss.
Related: Blues Prospects: Who's Next in Line?
However, outside of Perron's exit, it's a similar group of players with a lot of goal-scoring potential to go along with a quality mix of youth and experience with four players under the age of 30.
First Line
Pavel Buchnevich – Robert Thomas – Vladimir Tarasenko
This line combination was the Blues' best in 2021-22 with both wingers scoring 30-plus goals. The duo of Vladimir Tarasenko and Pavel Buchnevich has proven to be lethal, and they're also at their maximum ability when playing with an elite center like Robert Thomas.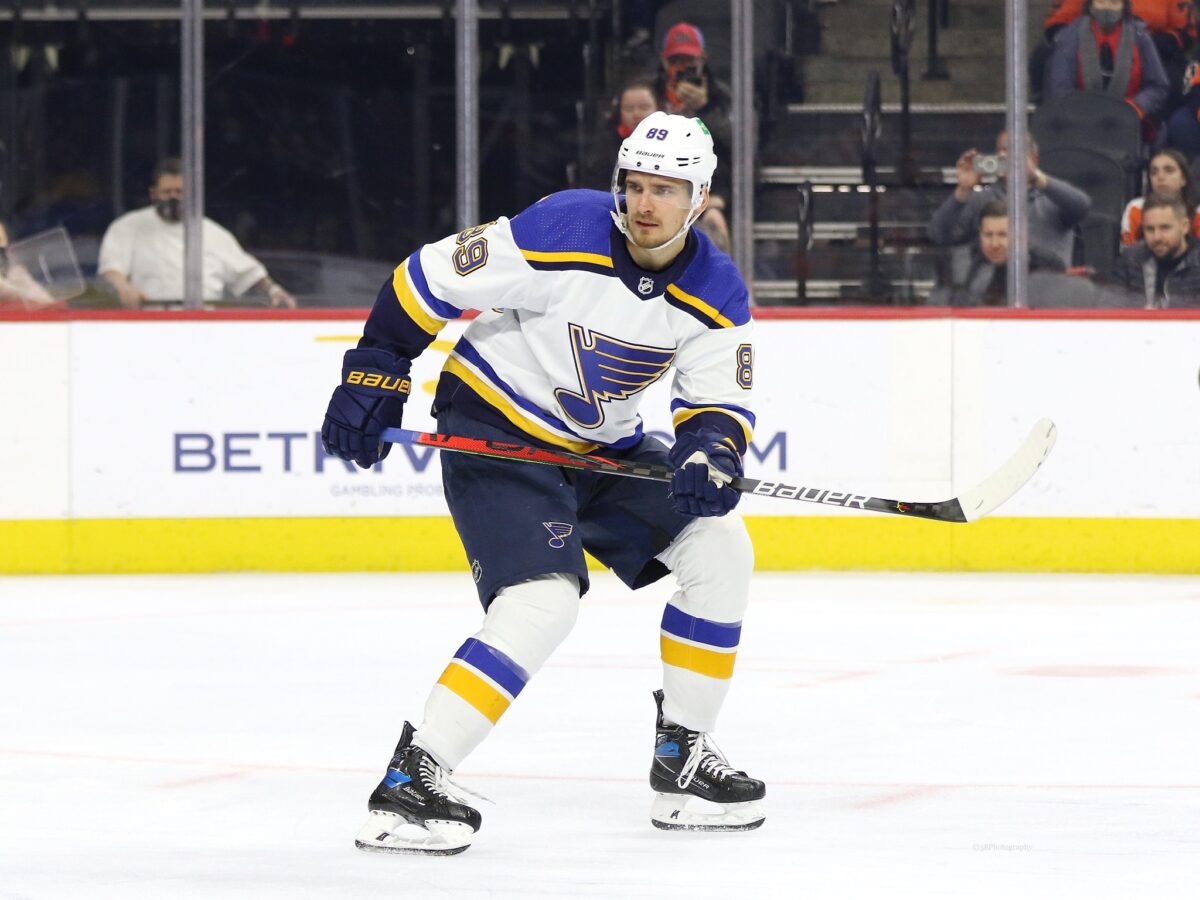 This line may not start games for the club in 2022-23, but they are clearly the best overall trio when it comes to skill and scoring. As this is a contract year for Tarasenko, I expect him to be ready to prove any leftover doubters wrong. He had 82 points in 75 games last season when there were doubters of him following back-to-back lost seasons due to injury. Furthermore, I think there are still people out there who don't believe that he is one of the league's elite goal scorers. Playing on this line will maximize his scoring capability, the same can be said for Thomas and Buchnevich as well.
Buchnevich had 76 points in 73 games last season after being traded to the Blues by the New York Rangers, marking the first time in his career that he was over a point-per-game. The positive note for him is that he is locked in for at least three more seasons including 2022-23 and he will be able to score a lot of points with Thomas as his center. This line should be explosive, so don't be surprised if they match or surpass each of their individual point totals from last season.
Second Line
Brandon Saad – Ryan O'Reilly – Jordan Kyrou
This will be the line that head coach Craig Berube starts games with when the season begins in October. The combination of two veteran forwards like Ryan O'Reilly and Brandon Saad with a young and explosive scorer like Jordan Kyrou is fantastic. There is an argument to be made that either Brayden Schenn or Ivan Barbashev deserves a spot in the top six, but I'm confident that the players I selected are the correct ones.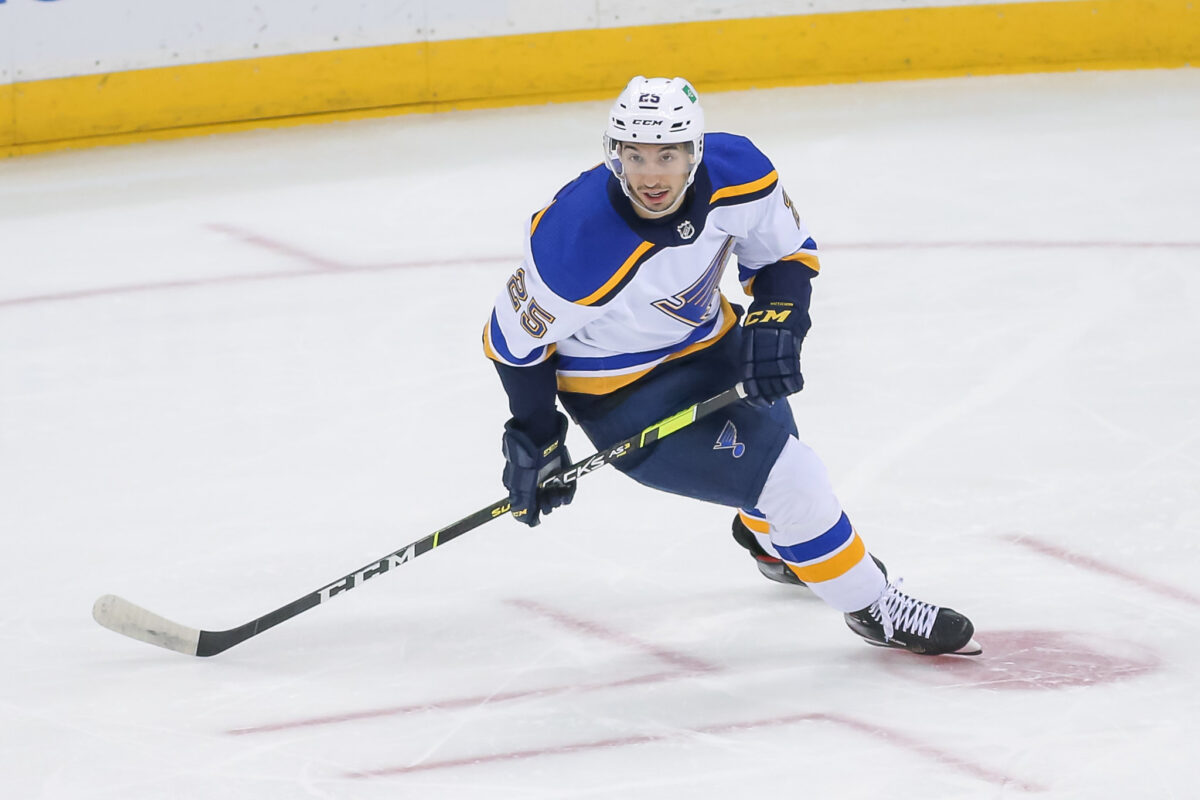 Although the offensive numbers aren't what they used to be for O'Reilly, he is still the best two-way forward that the Blues have. He is a stylistic fit with Saad and he can pass the puck around at a high level to help Kyrou score goals. It will be interesting to watch O'Reilly without Perron as they were inseparable over the last four seasons. Though, I expect a bounce-back campaign from him after his lowest point total in a full season since 2016-17 with the Buffalo Sabres.
Saad and Kyrou are both well-versed in scoring goals as they combined for 51 of them in 2021-22. Look for this line to play a lot of minutes against the opponents' best lines which should help Kyrou to grow his overall game. I wouldn't be surprised if both O'Reilly and Kyrou hit the 70-point mark, while Saad reaches around 25 goals. The bottom line is that Berube will trust this line to do anything, and that is something that every team needs within their top six.
Overview
I view the Blues' top two forward lines for 2022-23 as an upgrade from last season. The reason I say that is because Kyrou will jump into a full-time top-six role with Perron gone. Kyrou had the same goal total as Perron last season, but he tallied 18 more points. With Kyrou, the Blues are adding more speed and dynamic skill to the second line, which will allow for the offensive numbers to jump more than they did last season.
The Blues were fourth in the NHL last season with 311 goals scored. I don't see any reason why they should be any worse in the upcoming season. If anything, they could be better, as they have two top lines with four high-end skill players and two quality veterans. This is a perfect mix and should be successful in the 2022-23 season.
---
---
---
Latest News & Highlights
---