After beating the Pittsburgh Penguins and New Jersey Devils on consecutive nights on the road, captain Shane Doan and his Phoenix Coyotes are moving closer to securing a playoff berth in the Western Conference, opening up a three-point lead over the Dallas Stars for the final wild card spot. They are also one point behind the Minnesota Wild (their next opponent) for the first wild card spot.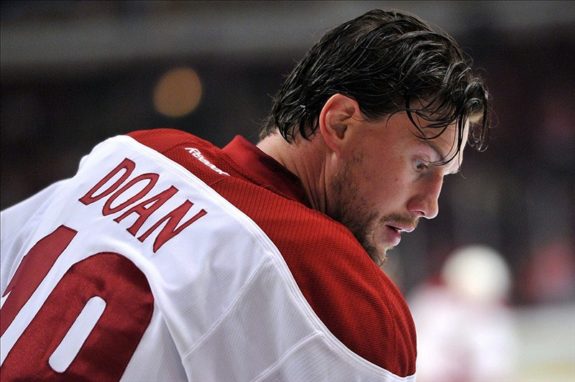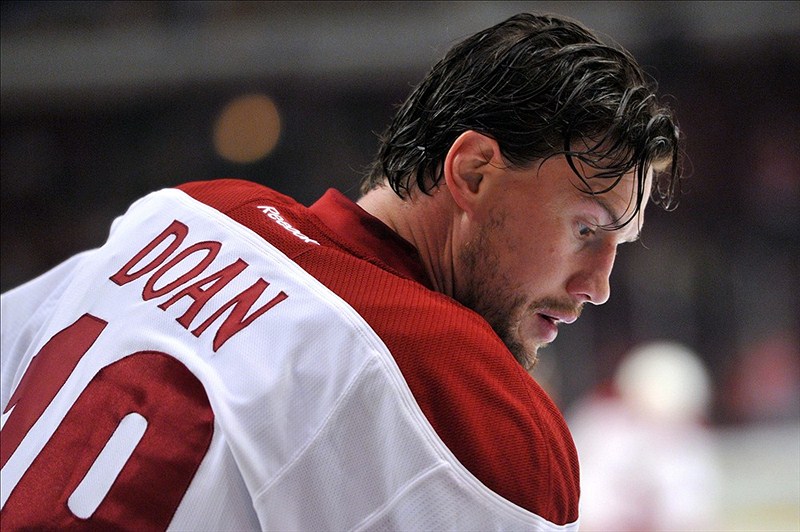 With eight games left they should be able to get in to the postseason by playing .500 hockey, but the 18-year NHL veteran Doan knows his team must play better than that down the stretch to alleviate the (self-inflicted) pressure they are under after sputtering most of the season. They just finished off a 2-0-1 Eastern swing where they lost no. 1 goalie Mike Smith to a leg injury near the end of the first game, and are also 7-2-1 over their last ten games. Every point is especially valuable now to the Desert Dogs with the uncertain status of the backbone of their team.
Shane Doan has been captain Coyote since he took over for Teppo Numminen at the start of the 2003-04 season (10 seasons) and after their shootout win in New Jersey, the Hockey Writers caught up with the 37-year-old veteran of over 1,300 games to talk about his team's current status and playing for the original Winnipeg Jets.
The Hockey Writers: This was a really big win for your team in the second game of a back-to-back right?
Shane Doan: It's huge for us; we've now won five out of (the last) six. This was a big trip for us — we're obviously in a battle to make the playoffs and we have to find points.
Shane Doan scores a goal to tie the game late, like a boss:
THW: Every single game from here on out must feel like a playoff game for you guys right?
SD: No question, no kidding, it's one of those things that you can't take any nights off. We put ourselves in this position and we have to find ways to win as many as we can.
THW: We've followed your entire career, and remember you playing in Winnipeg…
SD: (laughs) That was a few years ago…
THW: Makes us both feel old, but seriously what do you remember about that time in your career?
SD: It was really special. I remember my second game was here in New Jersey over at the Continental Arena; they had won the Stanley Cup the year before and the team they had was pretty unbelievable. That whole season is one of those experiences that you never forget.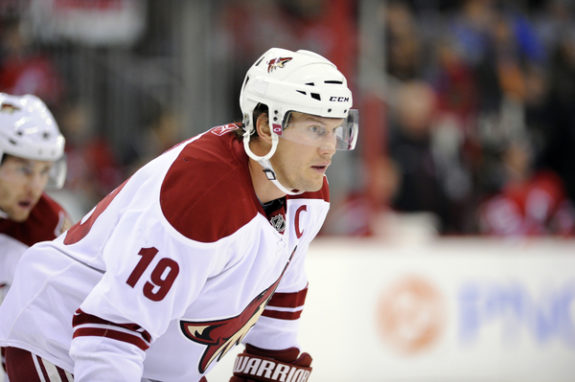 THW: All these years later here you are as captain of the Phoenix Coyotes, still with the same franchise; what's that like?
SD: Obviously it's unique and to be able to go through the whole maturation of being a young guy to being (smiles) one of the 'older' guys. You enjoy it and it's a lot of fun, I've loved every minute of it.
Shane Doan got his first NHL hat trick just over two years ago:
Dan Rice can be reached via Twitter: @DRdiabloTHW or via Email: drdiablo321@yahoo.com