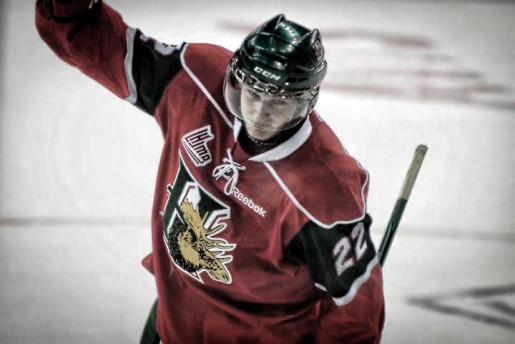 Yes.  It's only been a month and a half.  Yes.  It's very early in the season.  Yes.  There are still roughly anywhere between 51-53 games yet to be played.  However, the QMJHL has become a two-team battle as to who will represent the league in the Memorial Cup.
Right out of the gate, the Quebec Remparts and the Halifax Mooseheads have done nothing but prove the expectations hockey pundits had of them.  Halifax currently holds the best record in the league, while Quebec sits pretty in 3rd place with two games in hand on 2nd place Rouyn-Noranda.
Both teams ooze of top-end talent, stellar defense, and high-level goaltending.  By the end of the year, these two will be duking it out to see just who has the will, grit, guts, and glory to push for a coveted spot in the Memorial Cup in Saskatoon.
From the 2008-09 season until 2010-11, things weren't looking too promising for the Halifax Mooseheads.  Year in and year out they were continually at the bottom of the league, with an ever increasing hope to pull themselves out of the wretched doldrum they found themselves in for three seasons.  They began by selecting Martin Frk 3rd overall in the 2010 CHL Import Draft.
Cam Russell has been nothing short of a godsend for the team and nothing proved it more than his trade with Baie-Comeau Drakkar where he acquired the highly touted phenom, Nathan MacKinnon, in a trade that send to two players and three first round picks to Baie-Comeau.  MacKinnon has been spectacular in his first two seasons with the club having led the team in points last year and currently the scoring race in the early part of the season.
It also helps to successfully recruit a player of Jonathan Drouin's caliber, as well.  After holding out on contract negotiations for some time, Russell was able to convince Drouin to join the team in an effort to make a hard push for the Memorial Cup this year.  Drouin, whose draft year is 2013 (like MacKinnon), seems to have easily transitioned to the up tempo game of the Q and has meshed nicely with MacKinnon making them a tandem akin to Galchenyuk and Yakupov of the OHL.
Their defense is led by German-born Konrad Abeltshauser who had a breakout year in 2011-12 and he seems to be picking up where he left off, leading all defensemen on the team in points with 19.
Zachary Fucale is another key piece to the powerhouse puzzle that is the Halifax Mooseheads.  In his sophomore season, Fucale has permanently established himself as the starter.  He's won at every level and continues to show why he should be ranked as one of the top goalies in the 2013 draft.  Add Fucale in between the pipes and you have a team that will be a force to be reckoned with throughout the year.
Now let's have a glimpse at their formidable foes, the Quebec Remparts.
You had to figure it was only a matter of time before Patrick Roy would take the Remparts from very good to great.  Last year Mikhail Grigorenko exploded into the Q and was argued at being one of the top players at the draft.  His draft stock started to plummet, but the Sabres made the smart move in selecting him 12th overall in the 2012 NHL Entry Draft.  He's shown this year why he should've been a top 5 pick in the summer.   Grigorenko leads the team in points, but his linemates are beginning to follow suit as well.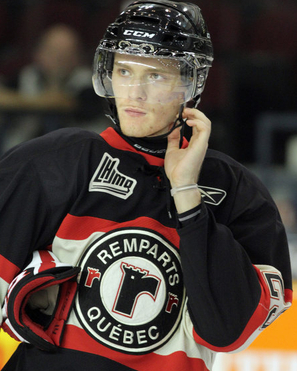 Quebec has three forwards who are being debated as future 1st round picks in next year's NHL draft.  Adam Erne, Nick Sorensen, and Anthony Duclair have already made an indelible mark on the franchise for their above average skill, finesse, work ethic, and grittiness.  Sorensen missed nearly all of last year with damage to his ACL and LCL on a brutal hit delivered by Jonathan Lessard.  He has regained his form this year and came back a stronger player.  Duclair started the season out strong, but has since suffered an ankle injury that will sideline him a few weeks, at most.
Another addition the Remparts should be happy about is highly skilled winger, Nikita Kucherov, who decided to make his way across the pond at a shot to play in the NHL.  An offense corps of Grigorenko, Erne, Duclair, Sorensen, and Kucherov conjures memories of a former QMJHL powerhouse arsenal of Huberdeau, Phillips, Jurco, and Galiev of the Saint Johns Sea Dogs a few years prior.
They also contain veteran leadership on the back end with Ryan Culkin, Martin Lefebvre, and Marc-Antoine Carrier.  The defense has made it very simple for Francois Brassard to play on top of his game in net.  Albeit a short season so far, Brassard has already posted up better numbers in GAA and save percentage than last year.
The teams are only set to due battle twice later on in the season, but when they step on the ice expect a hard-fought, spirited, riveting, sit-on-the-edge-of-your-seat-because-something-special-will-happen-type of game.
Both teams boasts great teams, great records, great management/coaching, great fans, and great games. Should be fun to see how the rest of the season (and playoffs) unravel.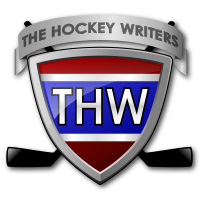 The archives of THW contain over 40,000 posts on all things hockey. We aim to share with you some of the gems we've published over the years.