The hopeful NHL expansion team cities Las Vegas and Quebec City have both entered into Phase Three of the official process.
In a nutshell, Phase Three means that each prospective city's organizing group must file their last formal submissions by early September, at which point the selection procedure takes on a more interactive turn between the bidders and the NHL. Effectively, it's the final stage between dreams coming true and dreams being dashed. We should expect the former, not the latter. Or should we?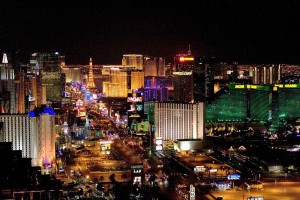 "It [Phase Three] does not necessarily constitute the end of the process," said NHL deputy commissioner Bill Daly to The Associated Press last week.
NHL Commissioner Gary Bettman also told the AP that a proposed expansion fee of $500 million was the current asking price for entry into the League. That's a huge hike from the $80 million fee paid by the Wild and Blue Jackets respectively prior to the last NHL expansion in 2000. Money, of course, is not an issue with Las Vegas or Quebec City though. Each group has deep-pocketed groups and individuals vying for a coveted spot in the NHL.
If and when a decision is made to expand the NHL to 32 teams, each new team is expected to join the league for the 2017-2018 season.
NHL Expansion: Expanded Realignment?
NHL Expansion will also introduce the strong possibility of another realignment. However, should Las Vegas and Quebec City enter the fray, that realignment is expected to be much bigger and far-reaching than the recent overhaul two seasons ago. In fact, under some scenarios, the NHL may end up with two divisions each with four Canadian teams and six divisions with four American teams in each. It sounds complicated already.
Las Vegas has never been home to a top-tier professional sports team from the traditional 'top-four' major U.S. sports (football, baseball, basketball and hockey); Quebec City had the Quebec Nordiques, before the team's relocation to Colorado in 1995 as the Colorado Avalanche.
Each of the hopeful teams should find out by late September whether or not their respective bids were accepted by the NHL.
Glynn Cosker is based in the Washington D.C. area. A professional writer and blogger, Glynn brings insightful news and information on all things related to the Washington Capitals for THW. Follow Glynn @DCPuckDrop