Before training camp last season, the New York Rangers brought in Jimmy Vesey on a professional try-out (PTO). After a great showing, the team signed him to a one-year deal and then to a two-year extension during the season. The Rangers found one of their key bottom-six forwards and penaltykillers after bringing him in on a PTO. There are still plenty of free agents available, but here are three, in particular, who the Rangers should consider bringing in on a PTO this September.
Derick Brassard
Since he was traded from the Rangers in 2016, Derick Brassard has never been able to get back to the level he played at when he was with the team. He has bounced around the league and has become a solid bottom-six player. He could easily be brought in on a PTO by any team looking for bottom-six help. While the Rangers have most of their bottom-six filled out, Brassard could provide competition for players like Tyler Pitlick, Nick Bonino, and even Vesey, who might feel that their spot is secure. Bringing in Brassard will make them raise their game heading into training camp and into the season.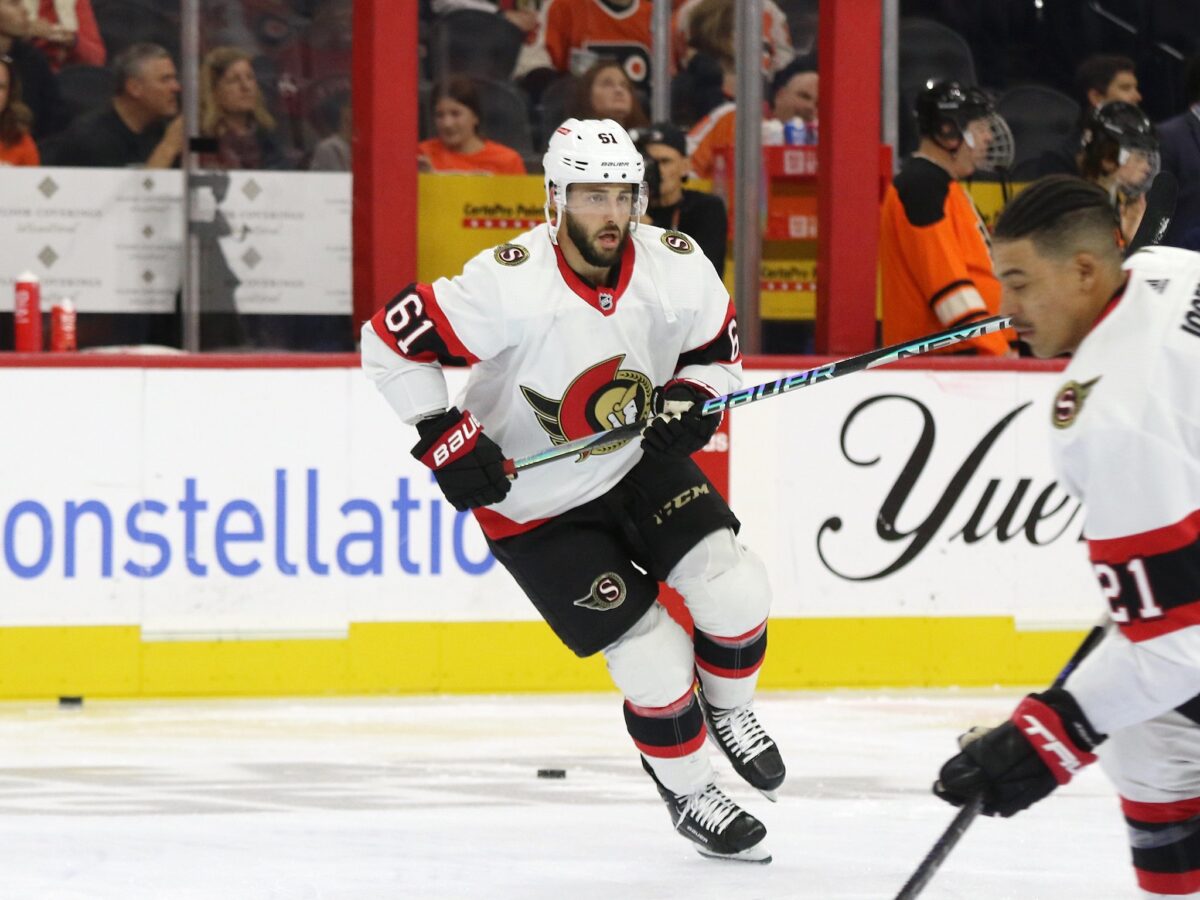 Brassard is also still producing at a good level despite his lack of ice time. Last season with the Ottawa Senators, he scored 13 goals and 23 points in 62 games. While he might not be an everyday player, he can still provide some offence and is defensively responsible. It would be nostalgic to see him in a Rangers jersey again.
Phil Kessel
Phil Kessel was rarely used by the Vegas Golden Knights during their run to the Stanley Cup, and he has said that he is willing to end his regular-season iron-man streak to keep playing in the NHL. He would fit well on the right wing, where the Rangers are the weakest. The only two true right-wingers on the team are Blake Wheeler and Kaapo Kakko, and Kessel would be perfect on the third line in a bottom-six scoring role. If the Rangers need to change up their lines to match up against another team, they could easily take him out of the lineup; he wouldn't need to play every game, but he would be a good depth-scoring option.
Related: Kessel Open to Ending Ironman Streak: 3 Possible Landing Spots
---
Latest News & Highlights
---
Kessel played in all 82 games last season and scored 14 goals and 36 points. While he isn't that strong defensively, the Rangers wouldn't need him to be. He could play with a center like Vincent Trocheck, who is more defensively responsible and can still provide offense. The Rangers should really consider bringing him in on a try-out basis just to see how much he has left in the tank.
Tyler Motte
For a second straight summer, Tyler Motte is still a free agent after not signing an extension with the Rangers. Last summer, it wasn't until Sept. 14 that he signed his one-year deal with the Senators. We all know the kind of game Motte plays, and he has been a great fit on the fourth line for the last two seasons. While the Rangers signed other players who play the same role as Motte, they could still bring him in as competition. He could be this year's Vesey, and he will come into camp with something to prove. If he plays well in camp, he could sign a one-year deal with the team.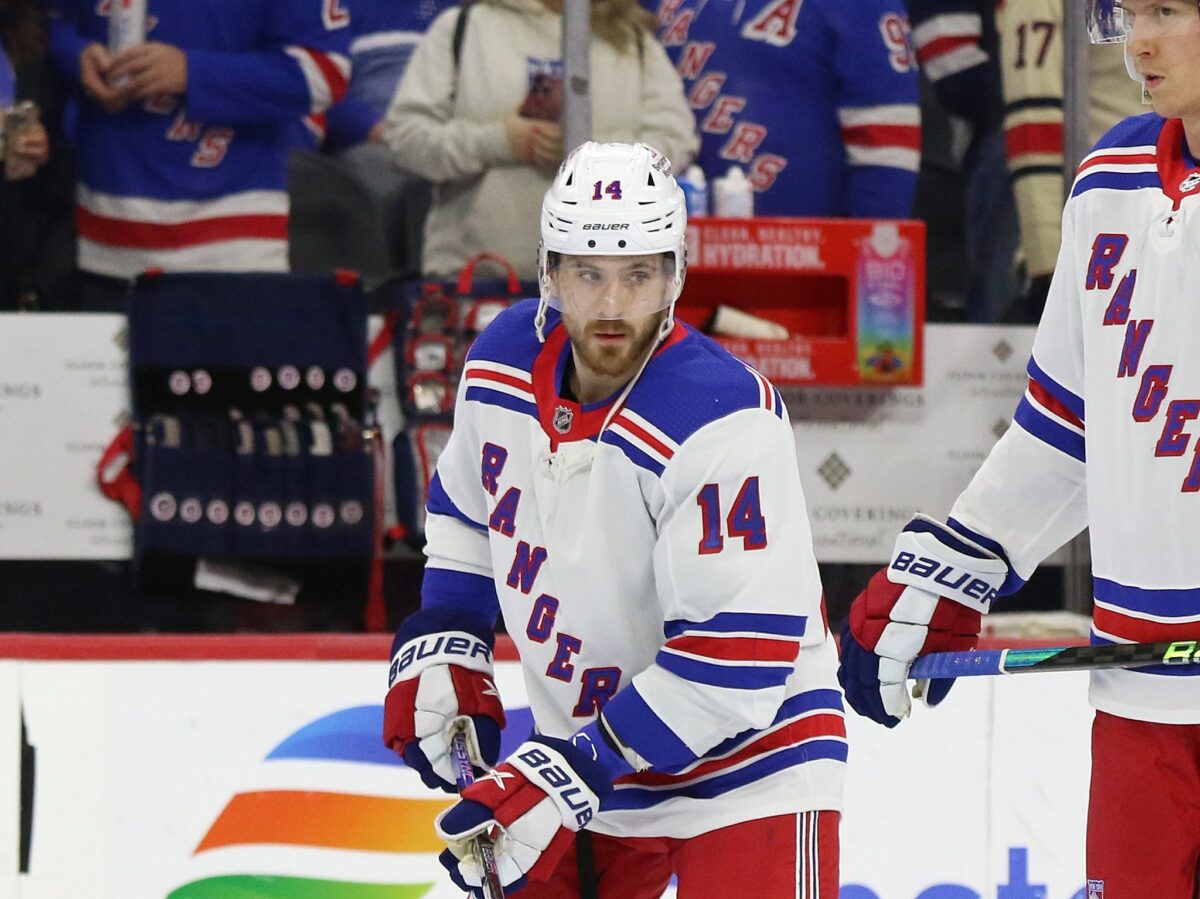 Motte produced well after being traded to the Rangers, scoring five goals and 10 points in 24 games in his second stint with the club. He also played well on the fourth line and on the penalty kill, so it was a surprise that the Rangers and Motte didn't come to terms on a new contract. After the season, he felt like an extension was possible, but it never happened. Now, with training camp around the corner, he could be brought in on a PTO to earn his spot with the Rangers once again.
While there are plenty of other names the Rangers could consider bringing in on a PTO, these three are the best options because of what they can bring to the team. Motte and Brassard's familiarity with the organization should not be overlooked, either. As we get closer to training camp, keep an eye out for these three names.