Over the past few seasons, the New York Rangers have relied heavily on their star forwards to carry them because they did not get much production from their bottom-six forwards. While Artemi Panarin and Chris Kreider are not playing as well as they did last season, the Blueshirts are getting key contributions throughout their lineup with gritty wingers Barclay Goodrow and Jimmy Vesey stepping up.
Goodrow's Play This Season
The Rangers signed Goodrow to a six-year contract ahead of the 2021-22 season, even though he had never finished with more than eight goals or 26 points in a season. Due to a few key players missing time injured, he frequently played in the top-six and finished with career-highs in goals (13) and points (33) last season.
Related: Rangers' Goodrow Having Career Year in First Season in Big Apple
---
Latest News & Highlights
---
Thus far this year, the Rangers have stayed healthier, but head coach Gerard Gallant has frequently mixed and matched lines, with Goodrow moving around a lot. When Vincent Trocheck — the team's biggest offseason acquisition — struggled, Gallant moved him to a line with Goodrow, and the two played well together.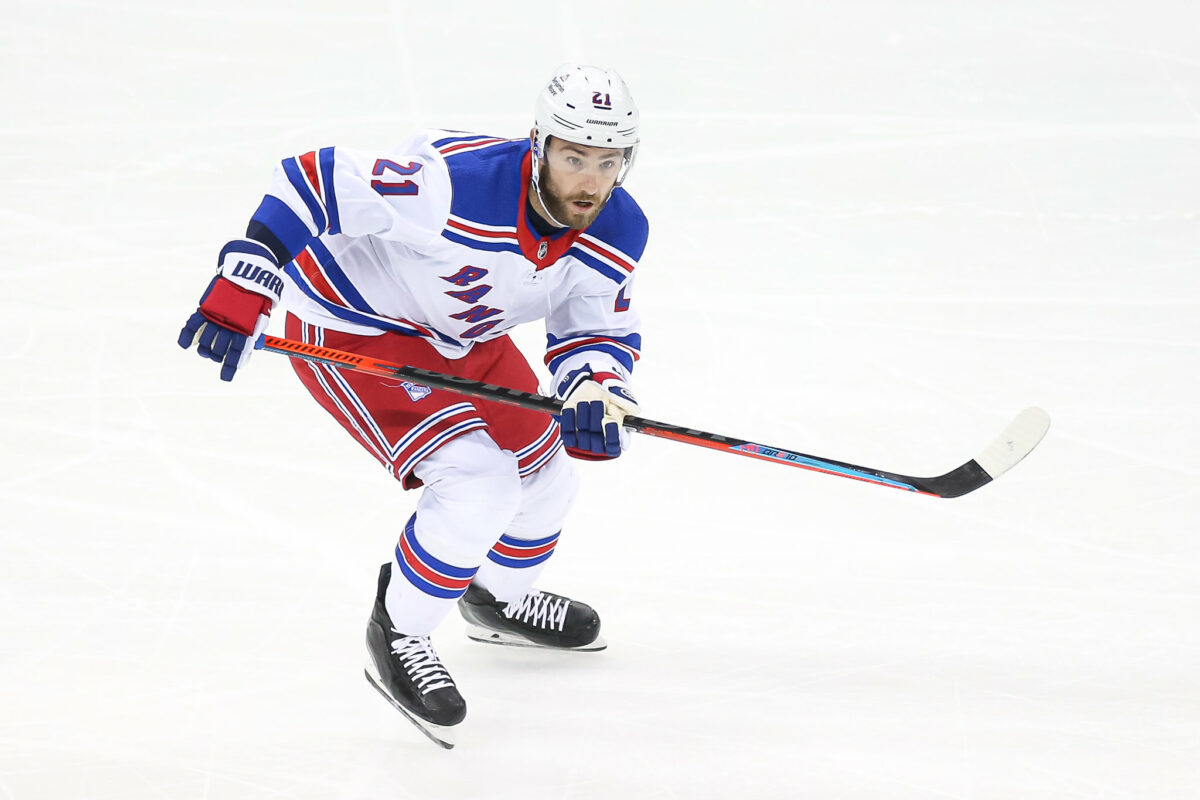 Whether Goodrow plays on the fourth line or in the top-six, he plays with physicality, makes responsible decisions, and forechecks effectively. He is also a very strong penalty-killer who is never afraid to block shots and is someone the Rangers can rely on defensively late in close games. These things were expected of him; however, his ability to chip in offensively is a pleasant surprise. He gets to the front of the net and can create havoc with screens and deflections.
This season, Goodrow has nine goals and 14 assists in 49 games. He has a knack for coming through in big moments and scored an important third-period goal in the Rangers' 3-1 victory in the season-opener against the Tampa Bay Lightning on Oct. 11. He also scored the game-tying goal in the third period of the Rangers' 5-3 victory over the rival New York Islanders on Dec. 22.
Vesey's Play This Season
In addition to Goodrow, the Rangers found a valuable, gritty forward in Vesey. The 29-year-old played for four teams in the last three seasons and earned a one-year, $750,000 contract with the Rangers after getting a professional tryout this offseason.
After beginning his career as a prospect with the potential to become a star, Vesey developed into a reliable penalty-killer and defensive forward. He blocks shots, plays with physicality, and makes smart plays with the puck. Gallant has frequently moved him to different lines, but he has consistently performed well regardless of his linemates.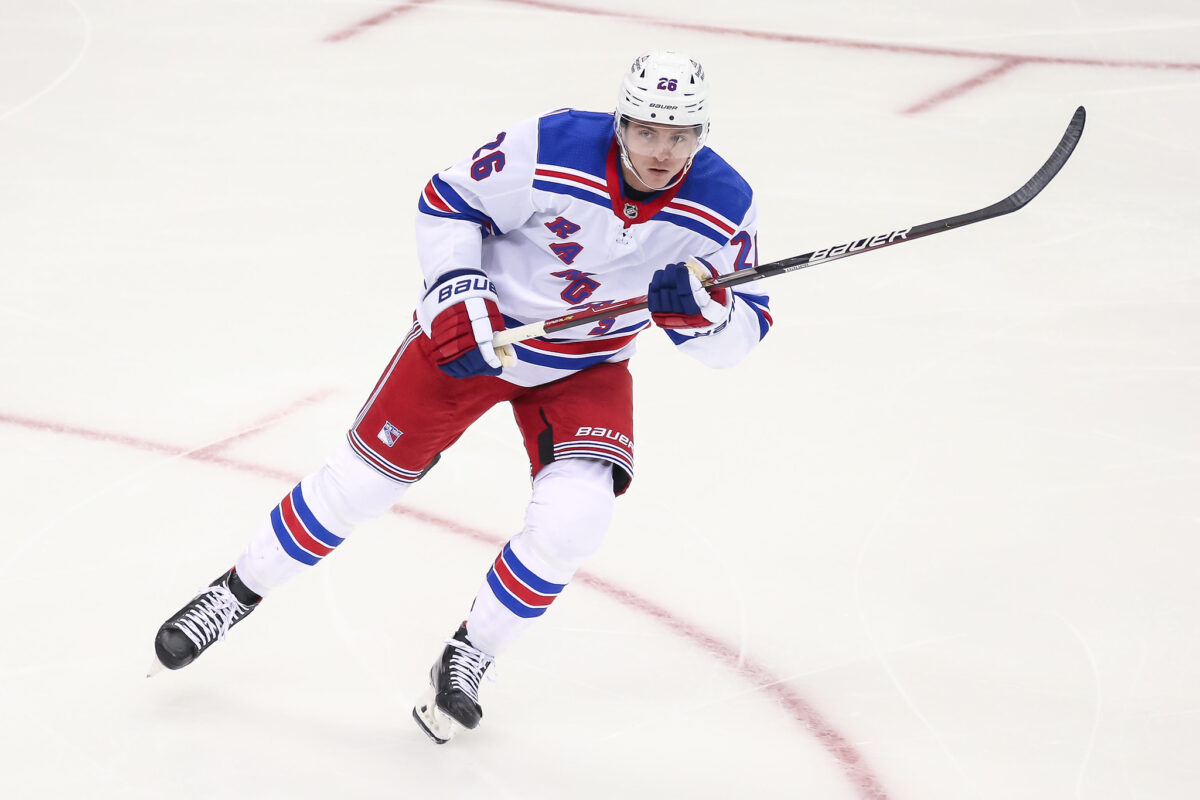 As with Goodrow, it is not surprising that Vesey is playing well defensively, but it is surprising that he is also contributing offensively. He already has nine goals and eight assists in 48 games, including a gorgeous shorthanded goal in an 8-2 victory against the Detroit Red Wings on Nov. 10. He goes to the front of the net and has shown off the quick hands that once made him a top prospect. He also dangled and scored a great goal in the Rangers' 3-1 victory over the Toronto Maple Leafs on Dec. 15.
Vesey's strong all-around play this season earned him a two-year, $1.6 million contract extension with the Rangers. Based on his play so far this season, the contract is certainly team-friendly.
For the Rangers Moving Forward
After making it to the Eastern Conference Final last season, the Rangers are looking to make another deep playoff run this year. One of the problems during their previous run was that Goodrow suffered a broken ankle in the first round, and though he returned to play later in the postseason, he was clearly hampered by the injury.
This season, the impressive two-way play of Goodrow and Vesey is making a difference for the Rangers. The team needs them to stay healthy and continue their strong play as they make their playoff push after the All-Star Break.
---
---