The Philadelphia Flyers will look to rebuild over the next few seasons due to the lack of talent on the roster that will not allow them to be in a position to compete for a playoff spot. Ivan Provorov's long-term future with them has been in question as he has not been the elite number-one defenseman they envisioned after selecting him seventh overall in the 2015 NHL Draft.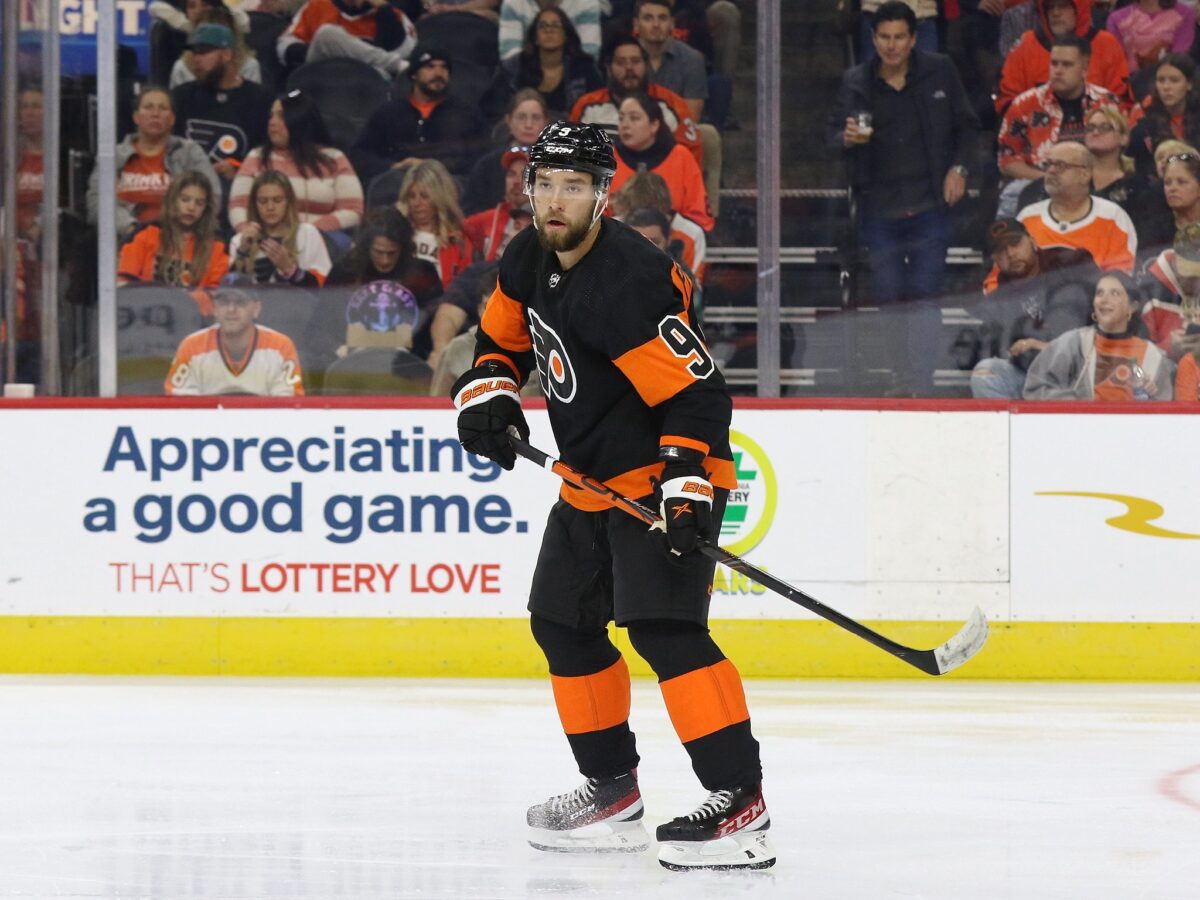 The club has not been clear on what direction they want to go in, as general manager (GM) Chuck Fletcher has been reluctant to use the term rebuilding until recently. He and head coach John Tortorella hinted earlier in the season that a foundation is being formed for the future. Provorov has a big cap hit of $6.75 million until the end of 2024-25, and trading him as he is entering his prime would be prudent of Fletcher if the defenseman is not in their future plans. It appears that he will get dealt by the Flyers at some point during the remainder of his current contract.
The organization would receive multiple assets, including draft picks and young players, in return for a trade involving Provorov. But affording players with a large salary will be an issue for playoff-contending clubs due to available cap space, so the Flyers will need to absorb half of his earnings, which is $3.375 million in 2022-23. Let's look at three playoff contenders in the Western Conference that could trade for him by the March 3 trade deadline.
Los Angeles Kings
Goaltending looks to be the Los Angeles Kings' primary need general manager Rob Blake will address by the trade deadline. They're also in the hunt for a defenseman and have been linked to Arizona Coyotes blueliner Jakob Chychrun, but Provorov has been rumored to interest the Kings as well.
---
Latest News & Highlights
---
The Kings will also look to trade Matt Roy or Sean Walker, especially if they add another defenseman like Provorov to help afford his contract. Look for the Flyers to inquire about the availability of Quinton Byfield. The former second-overall pick in the 2020 NHL Draft has the potential of being instrumental in a rebuild. If GM Blake does not want to trade him, they have other prospects, such as forward Samuel Famego and defenseman Jordan Spence. A deal would include the Flyers absorbing 50 percent of Provorov's earnings in 2022-23, trading him, and a 2024 third-round pick for Walker, Famego, Spence, and their 2023 second-round pick.
Winnipeg Jets
According to Elliotte Friedman of the 32 Thoughts Podcast, the Jets could be a playoff team as a potential suitor for Provorov. On the Jan. 9 episode, Jeff Marek mentioned the influence head coach Rick Bowness has had on defensemen such as Victor Hedman, Miro Heiskanen, and Josh Morrissey. Friedman commented about the club being a match for the Flyers' blueliner:


"When I first heard about this, that was actually the first team that hopped into my mind. The Jets like term. Now this isn't a ton of term. This is two years, but the Jets really like to trade for players who have term. So I don't know how they would feel about this but I have to say that Winnipeg was one of the first teams I thought about because of connection, and you make a great point about Bowness."

– Elliotte Friedman
Before debuting in the NHL, Provorov played in Brandon, a Western Hockey League club based in Manitoba, so that is the connection Marek and Friedman alluded to. He would increase the Jets' depth at the position further, especially if he can realize his potential more consistently with a better team. They have been hampered by ailments to several players, including defensemen Nate Schmidt and Logan Stanley. The Flyers could include the defenseman and a 2025 second-round pick in exchange for prospect defenseman Dylan Samberg, forward Morgan Barron, and a 2024 second-round pick.   
Edmonton Oilers
Edmonton Oilers GM Ken Holland has been aggressive in acquiring players, such as when he traded with the Chicago Blackhawks for now-retired defenseman Duncan Keith back in July 2021. He had a hefty salary of $5.538 million that the Oilers' general manager fully accepted. Their front office will be eager to pull out all the stops to bring the first Stanley Cup to Edmonton since 1990, and trading for Provorov would bring attention to the franchise in that they are preparing for another lengthy playoff run.
Related: Oilers Should Trade Cody Ceci Rather Than Tyson Barrie
One player that needs a fresh start on the Oilers is Jesse Puljujarvi, as he has struggled with four goals and 10 assists in 49 games played this year. He has come under heavy scrutiny and has occasionally been a healthy scratch for them this year after Evander Kane returned to the lineup following wrist surgery. It would be beneficial for the Oilers if the Flyers absorb half of Provorov's earnings so they can be in a better position to afford him. The Flyers could acquire the Oilers' second-round pick in the 2023 NHL Draft, Cody Ceci, prospect Tyler Tullio, and Puljujarvi for Provorov and Zack MacEwen.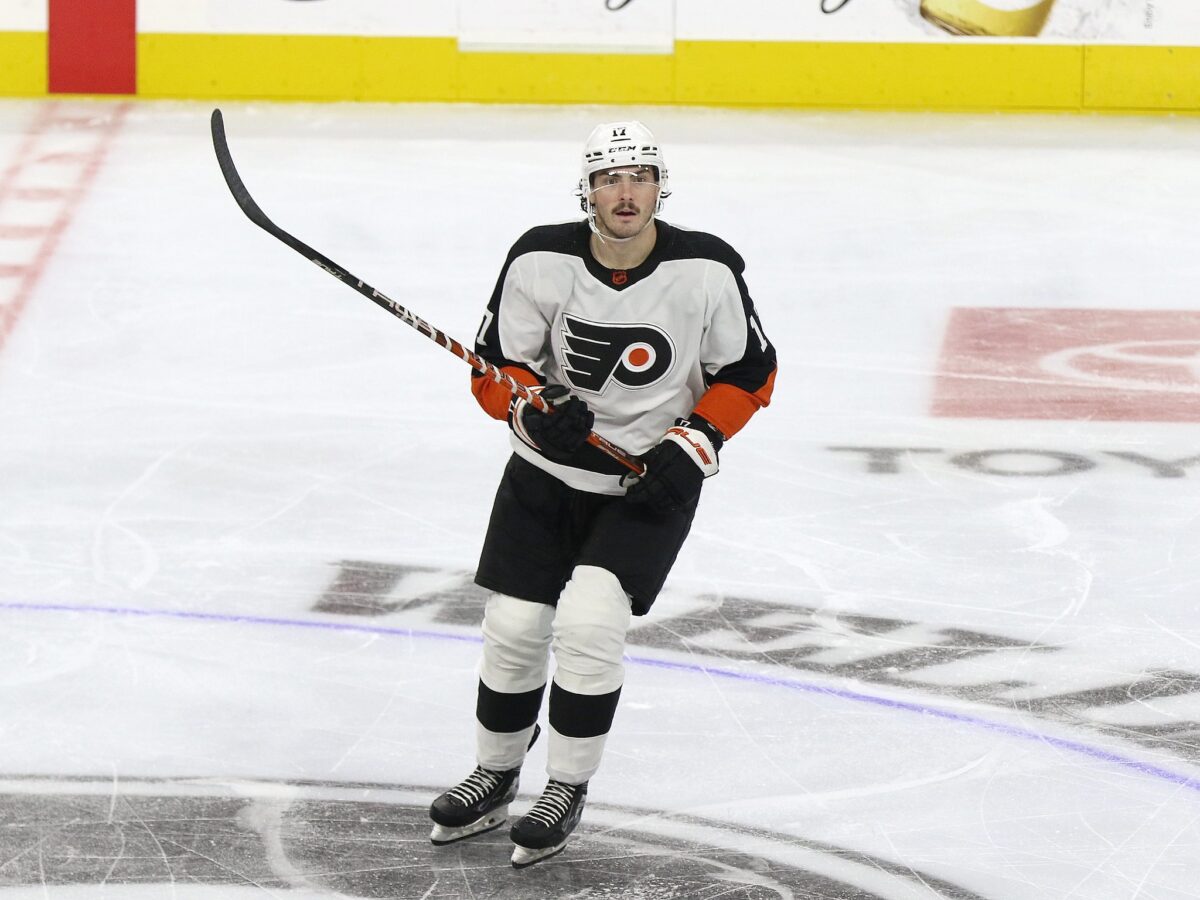 MacEwen will be out for 4-5 weeks after sustaining a broken jaw during the Jan. 26 contest against the Wild, but he represents the kind of player they are searching for – a gritty, physical forward. He is well-liked by his teammates due to his toughness, as Carter Hart described him earlier this season, "Mac, since he's been back here, he's shown that he belongs here. He's a big part of this team. He works his nuts off, he's one of the hardest-working guys. You see him on the ice, just how tenacious he is, like he's relentless."
It is more likely a good team will acquire Provorov during the offseason rather than the deadline, given his contract being more difficult for a Stanley Cup-contending club to manage during the season. However, if some front offices are convinced that the defenseman can play much better with improved surroundings, expect GM Fletcher to converse with a few general managers on the asking price for him. If the Flyers decide that it is time to pursue a rebuild by listening to offers regarding the majority of the players, Provorov will generate plenty of buzz despite his contract. Even though they will have to absorb some of his salary in a trade, it will be worth it if they can acquire assets, including draft picks or prospects that will help them in the future.
---
---