Hockey insider Elliotte Friedman recently stated in his "32 Thoughts" Podcast that the Philadelphia Flyers and defenceman Ivan Provorov might be reaching a point where it's time for both parties to part ways. At first glance, the blueliner checks a lot of boxes for the Edmonton Oilers. He's a young, left-shooting defenceman who averages over 23 minutes of ice time and has four 30-plus point seasons in his seven-year career.
At the same time, his $6.75 million cap hit is expensive on a contract that expires after the 2024-25 season. At this point, it's not a matter of if, but when, Oilers' general manager (GM) Ken Holland decides to pull the trigger to acquire a left-shot blueliner, and Provorov could be a player on his radar as The Score's Josh Wegman listed the Oilers as a team that should pursue his services.
---
Latest News & Highlights
---
Also, Oilers' colour commentator Bob Stauffer recently explored if the Flyers' defenceman would be a fit in Edmonton and asked hockey insider Frank Seravalli his thoughts and he replied, "I think he's an intriguing guy and obviously his name has popped up [in trade rumours] in the last couple days, but I don't know what you're getting for almost $7 million." Provorov is on pace for another 30-point season but hasn't quite lived up to his potential as a top-pairing defenceman, and according to Money Puck, he's also sixth in the league in defensive zone giveaways. Ultimately, he fills an Oilers' need, but is he worth the risk?
Provorov Has Struggled, Is He a Fit on the Oilers?
Provorov has been a staple on the Flyers' blue line since earning a spot during the 2016-17 campaign. He had an impressive rookie season, registering 30 points, and followed it up with a strong sophomore performance, scoring 17 goals and adding 24 assists. As a result, in 2019, the Flyers' signed him to a six-year $40.5 million contract.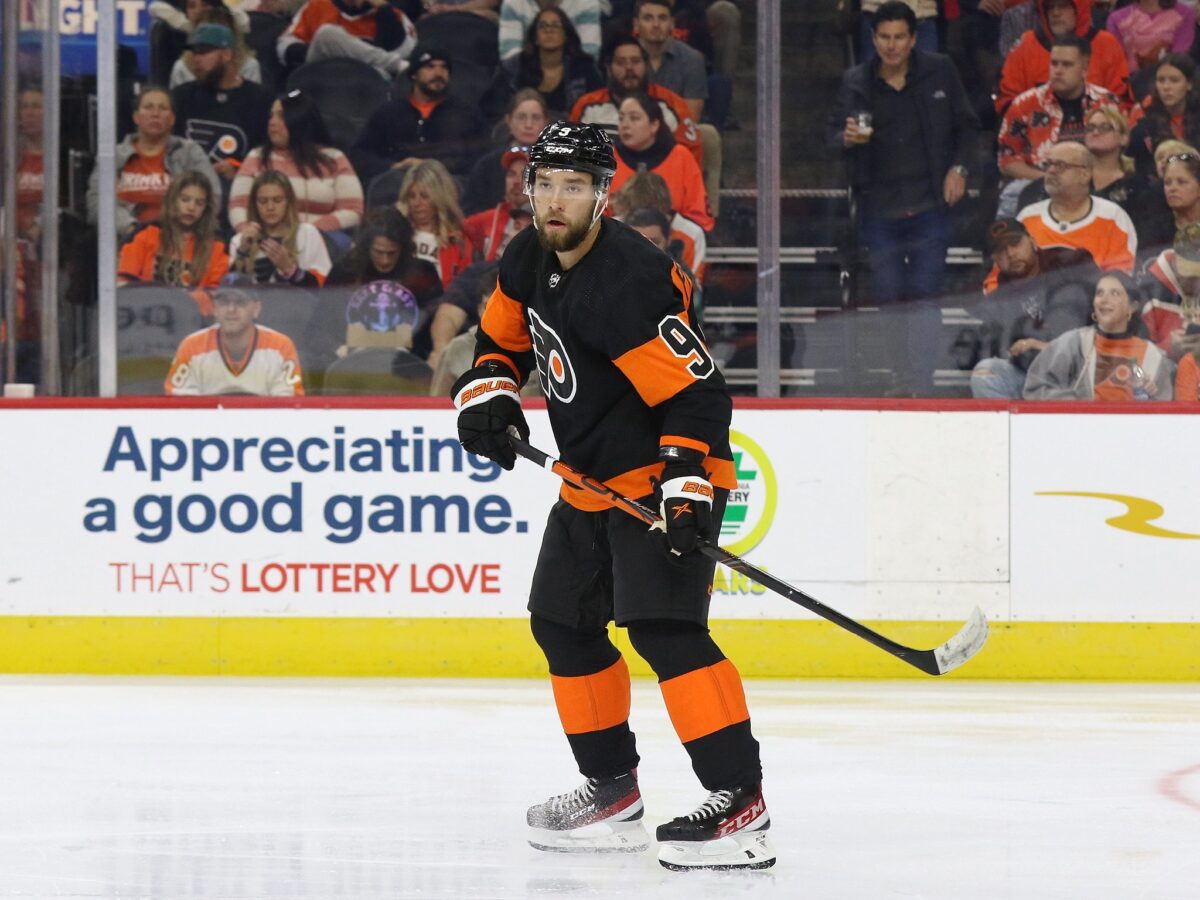 Yet, The Athletic's Charlie O'Connor notes that Provorov has been underwhelming the last two seasons. He says the 26-year-old has flashes of offensive brilliance but hasn't consistently produced like when he first entered the league. Additionally, he highlights that the defenceman can be mistake-prone.
Moreover, he describes that there could also be attitude issues with the Flyers' blueliner, stating that he's called teammates out for errors, but hasn't taken responsibility for his own giveaways. However, O'Connor also points out that Provorov's play started to falter when Matt Niskanen retired, and he had to carry the bulk of the load when he was paired with veteran defenceman Justin Braun during the 2021-22 season (from 'What the Philadelphia Flyers Could Gain From Trading Ivan Provorov," The Athletic, 1/10/23).  
On that note, when Seravalli was asked on "Oilers Now" about Provorov's fit on the Oilers, he summarized:
"He's physical, he's involved and engaged in the play, he skates well, he's ultra-competitive, he's not a huge talker, he just puts his head down and works and I've just seen a guy in the last couple of years — where did that go? I don't know if it's injury related, I don't know if it's confidence related, [or] if he just hasn't had the proper support around him in a Philly lineup that has really thinned out. I think he's a worthy gamble, but I think it's going to be really expensive to make. It's an expensive bet to make."

– Frank Seravalli
Provorov has 15 points in 42 games this season, and according to Natural Stat Trick, at 5-on-5 he's posted a 47.21 Corsi (CF%), 43.79 scoring chances for (SCF%), and 41.39 high-danger-chances for (HDCF%). On the other hand, it's also worth pointing out the quality of the players he plays against. His most notable opposition at 5-on-5 are Johnny Gaudreau (23:43), Alexander Ovechkin (19:09), Auston Matthews (17:34), and Clayton Keller (16:46).
That said, there's a major upside to Provorov — he's a big minute muncher, averages 2.3 blocks per game, and he's physical and competitive. Although he may not be a true number one defenceman, he's still a solid top-four blueliner that would certainly be useful in Edmonton. If acquired, he could slot in behind Darnell Nurse at the number two spot on the left side, sliding Brett Kulak down to the third pairing.
What Would It Take the Oilers to Acquire Provorov?
It would be interesting to see what it would take to acquire Provorov in the hypothetical scenario that the Oilers make a pitch for him. He has two years remaining on his contract after this season, which is a positive because they wouldn't be wasting assets on a rental, but his $6.75 million cap hit is a large number to fit under the Oilers' already tight salary cap.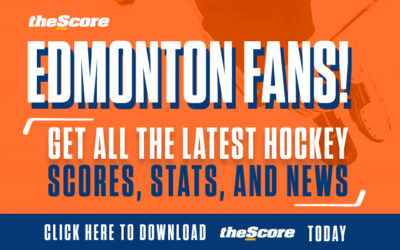 NHL Network analyst Brian Lawton believes the asking price for the Russian blueliner would be a first-round draft pick, in addition to two other pieces (from 'Should the Flyers Trade Ivan Provorov? Here's What a Potential Deal Could Look Like," The Philadelphia Inquirer, 1/12/23). Assuming Lawton feels Provorov could fetch a first-round pick without money retained, the Oilers would have to get the Flyers to retain 50 percent of his salary, which would likely cost extra. In saying that, a potential deal could involve sending Jesse Puljujarvi and his $3 million cap hit, Ryan Murray, a first-round draft pick, a second-round draft pick, and a B-Level prospect (Tyler Tullio or Matvei Petrov) for Provorov with 50 percent salary retained.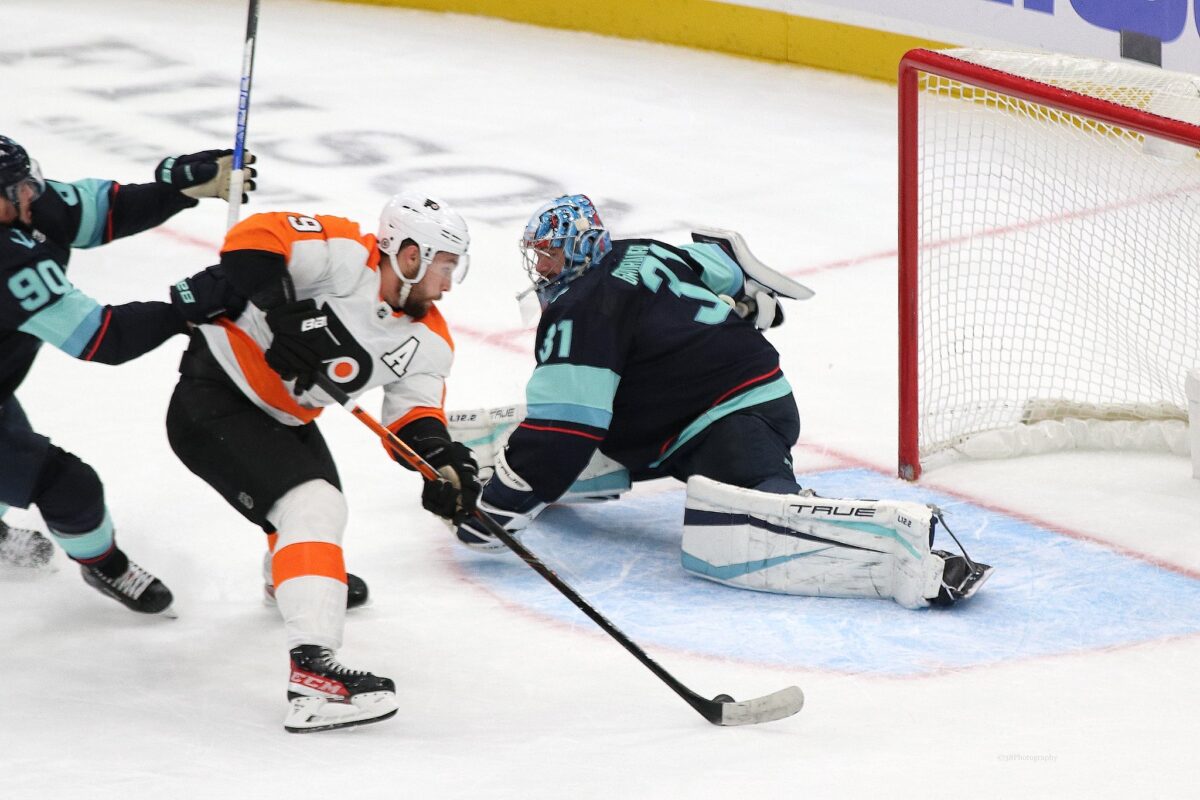 As Seravalli previously mentioned, it would be an expensive gamble on a player that has proven he can produce points in the past, but also isn't a consistent even-strength player — which raises concerns because the Oilers already have two defencemen, Nurse and Evan Bouchard, who are also top 15 in the NHL in defensive zone giveaways.
Related: Oilers' List of Blue Line Trade Targets Includes Surprising Names
Overall, Provorov hasn't developed into the number one defenceman he was projected to be, but the potential is there for him to improve and he may benefit from a change of scenery. Yet, with the perceived notion that the Oilers' fortunes can change and become contenders by acquiring another veteran left-shooting defenceman, Holland will have to gauge if he is the player that can improve the Oilers to that degree, and also be willing to trade a considerable amount of assets for.
Do you think the Oilers should make a deal for Provorov? If so, what would a trade look like? Have your say in the comments below!
---
---