Winnipeg Jets general manager Kevin Cheveldayoff took a lot of flak last summer for being very quiet in free agency.
After a disappointing season where the team finished well out of the playoff picture, many — this author included — took him to task for only tinkering with minor additions to the roster while other teams in the Central Division were aggressively pursuing new personnel. A new coach, especially one who wasn't Barry Trotz, did not seem like enough to bring the team back to relevance in a pivotal season.
Six months later, Cheveldayoff's "run it back" gamble — that Rick Bowness would be able to get much more out of the same core than Paul Maurice and Dave Lowry did — has paid off. The Jets have just entered the second half of the season and possess a 28-14-1 record, which is good for second in the Central Division behind the Dallas Stars. They are tied for second-most wins in the entire NHL.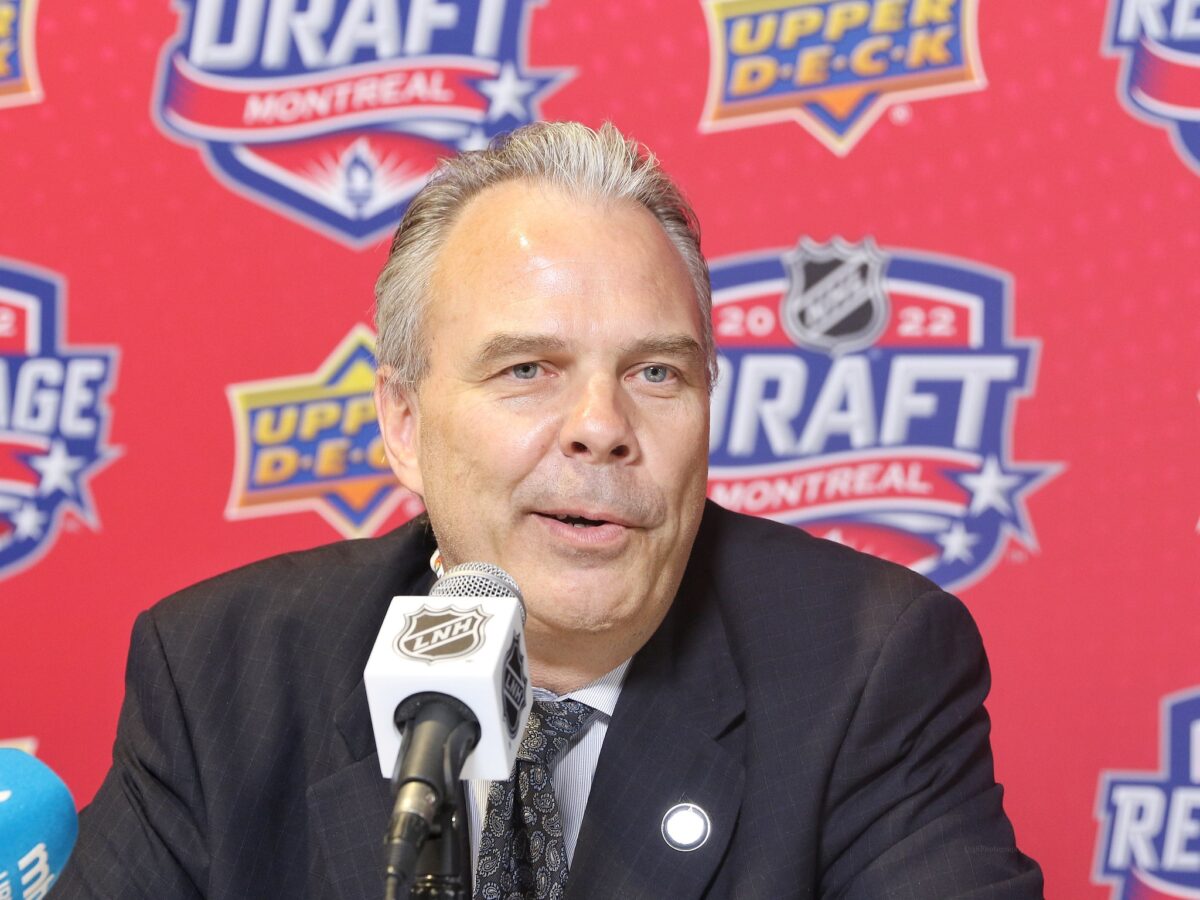 Cheveldayoff said at the start of training camp that Bowness would bring "seismic" change to the organization, and in a mid-season media availability, said "it's not shocking, I guess, to me," that the new bench boss has been as effective as he has been. (From 'Will Chevy go all-in?, Winnipeg Free Press, Jan. 11, 2023.)
Related: Jets' Top 5 Performers From First Half of 2022-23
One can argue whether Cheveldayoff really knew for sure that Bowness would be able to turn things around or if he's just retroactively projecting confidence to make himself look like he knew, but that's not the point of this piece.
---
Latest News & Highlights
---
This piece is to look at the few free agents he did acquire, who were dismissed as plugs or scrubs, and how they've complemented the Jets' stars and contributed in their own right. Here, we'll take a look at the four who have drawn NHL ice time and are chipping in for cheap.
Sam Gagner
You don't play more than 1,000 games in the NHL unless you're a valuable player. Cheveldayoff recognized the value Sam Gagner — who reached that 1000-game milestone on Dec. 29, 2022 — still holds when he brought the well-traveled veteran forward aboard in early September.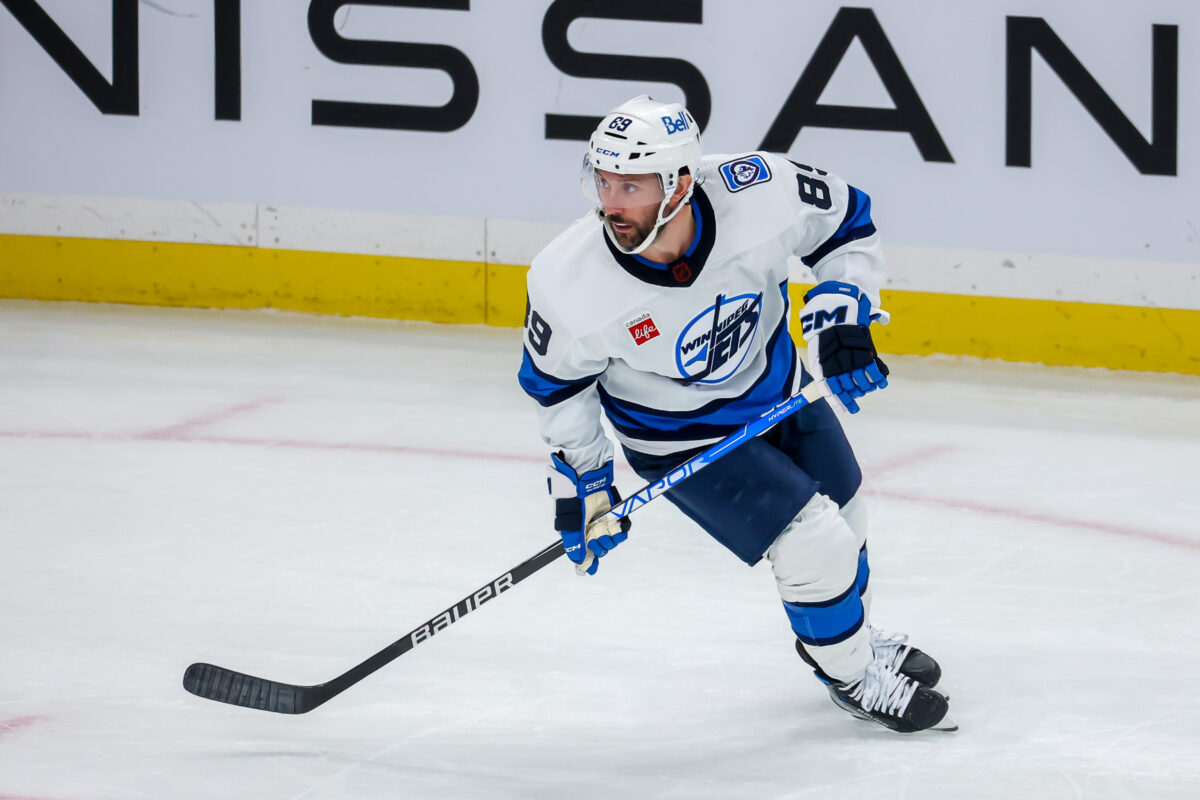 At age 33, Gagner's best offensive days are behind him but he's proven to be a versatile player who can be plugged in wherever a hole is, top or bottom six. He's playing a role similar to the one Paul Stastny played in the two previous seasons.
Even when he was scratched a few times in favour of younger players, he did not complained, and has given honest effort regardless of how much ice time he's getting or what line he's on. He's provided some secondary scoring, recording eight goals and six assists for 14 points so far, including two game-winners. He is on pace for nearly 30 points, which is pretty good return for a $750,000 investment.
Gagner has also been clutch and strong late in games, with the two game-winners four of six goals coming in the third period. His goal song, Mr. Brightside by The Killers, has become a fan favourite.
"He's had to evolve over the years to play different ways. I think he's done a fantastic job. He should be very proud of where he's at," Jets associate coach Scott Arniel said prior to Gagner's 1000th game.
"From the start, he's been really good with the young guys, he's passing on wisdom that he's learned over the years. Maybe somebody is struggling and I've seen him talking to those guys. He's had to change his game. He was sort of an all-out offensive guy when he came into the league. Now he's realized that his play without the puck has got to be just as important. So he becomes a good example for others."

From 'A grand game for Gagner,' Winnipeg Free Press, Dec. 28, 2022.
Saku Maenalanen
When Cheveldayoff plucked Saku Maenalanen out of Europe, it was unclear what the team was getting. The 28-year-old Finnish right winger played 34 NHL games back in 2018-19 with the Carolina Hurricanes, but had since played in Europe in the KHL and Liiga.
Maenalanen recorded 41 points in 47 games for Liiga's Karpat in 2021-22, but was an outside chance to make the Jets' opening-night roster. He made a positive impression in preseason on Bowness and company, however, with his strong forechecking, penalty-killing skill, and ability to use his 6-foot-4, 207-pound frame to his advantage.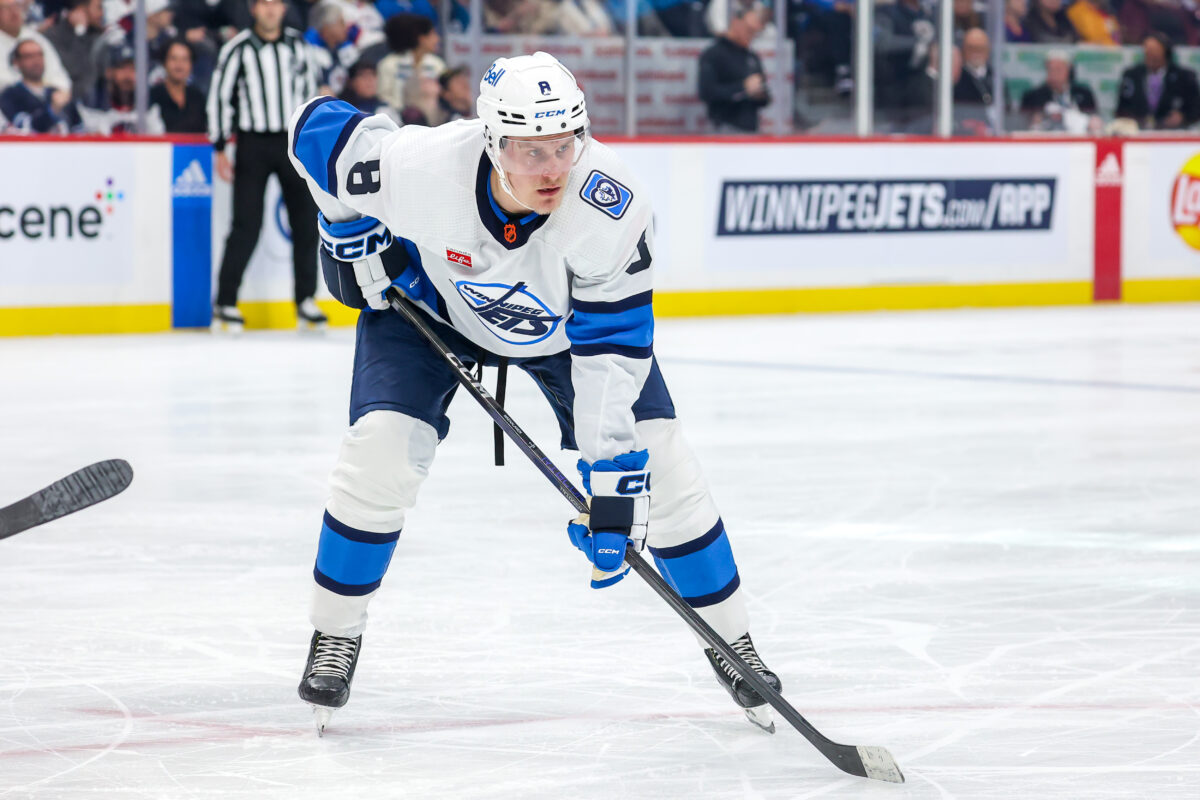 Maenalanen said his choice to come back to North America was simple. "I wanted to play in the NHL. This is my last chance. I'm 28 years old. That's why I'm here," he said in September. "I'm a much better player. That's why I went back to Europe to play games, and now I'm ready. This is a good chance for me."
Maenalanen made the team and started slowly — recording just one assist in his first 11 games — but got up to speed after that. In November and December, he established himself as a solid third-line disrupter and was playing to his strengths — recording four goals and two assists — before being injured early into the Dec. 8 contest versus the Chicago Blackhawks.
Maenalanen missed 16 games due to that injury but was activated Thursday and suited up against the Buffalo Sabres, even being elevated to the second line in the late third as the Jets successfully protected a one-goal lead.
David Rittich
David Rittich is not quite having a career resurgence in Winnipeg, but is providing good backup services for the price.
The Czech goaltender, acquired on free agency's opening day to a one-year, $900,000 deal, came to Winnipeg on the heels of a rough couple of seasons. He struggled with the Toronto Maple Leafs and Nashville Predators between 2020 and 2022, and his best — a stint as the Calgary Flames' number-one goalie — seemed far in the rearview.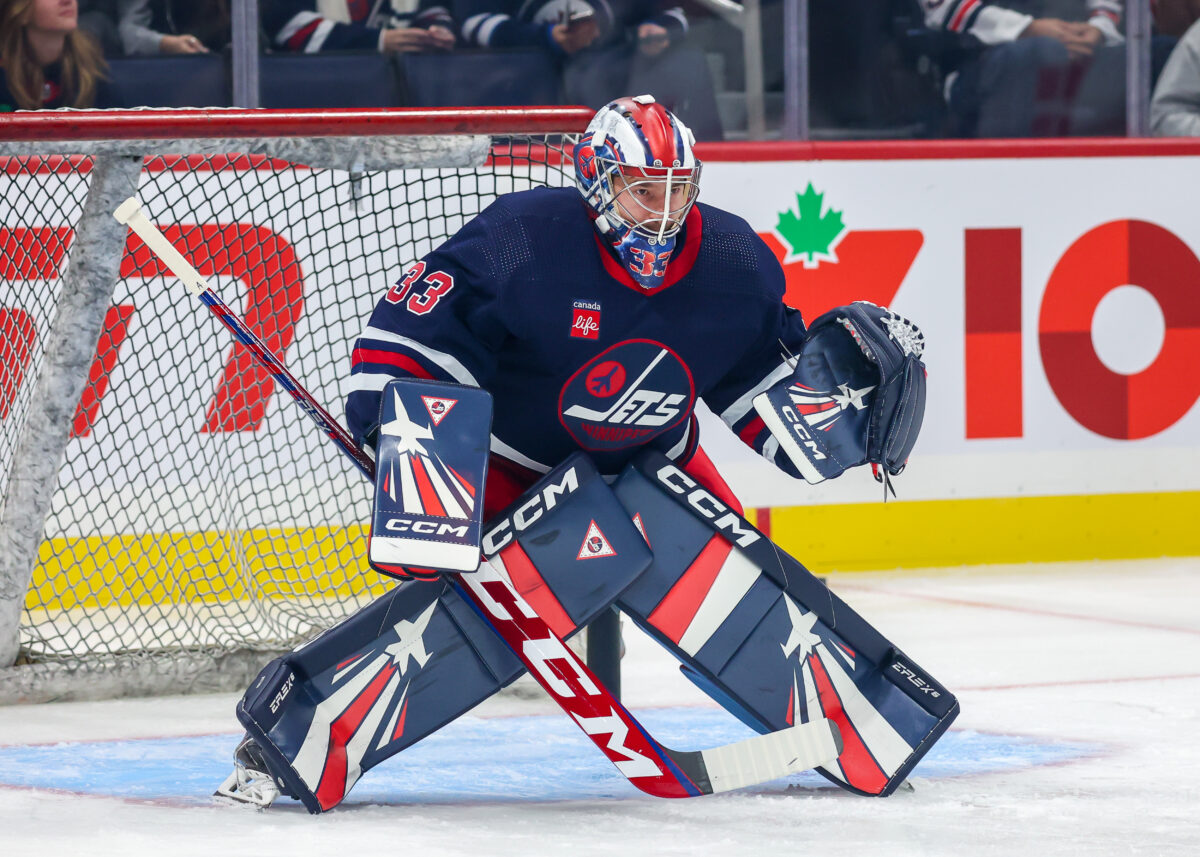 The 30-year-old entered the campaign looking to bounce back, and he's bounced back enough that Bowness can feel confident his team still has a chance to win when resting Connor Hellebuyck. In 11 starts, Rittich owns a 7-4-0 record, 2.59 Goals Against Average, and .908 Save Percentage, and if the Jets want to keep Hellebuyck fresh for the stretch run and potential playoffs, Rittich will have started at least 20 starts at the season's end.
Off the ice, Rittich's outgoing and sometimes outright hammy personality is a big boost to the locker room, which is the tightest it's been in years.
Former backup Eric Comrie had a strong 2021-22 campaign for the Jets, but couldn't gain the former coaching staff's trust no matter how well he played. Cheveldayoff balked at giving Comrie a raise and the netminder signed with the Sabres, where he started hot before falling off drastically; he also sustained an MCL sprain in mid-November that kept him out for nearly two months.
Comrie's early Sabres success had some Jets' fans gnashing their teeth that Cheveldayoff went with Rittich, but now Rittich owns much better numbers than Comrie, who has 4-8-0 record, 3.67 GAA, and .883 SV%.
Kevin Stenlund
Unlike Maenalanen, Kevin Stenlund did not make the team out of preseason.
The workmanlike Swede, acquired after five seasons in the Columbus Blue Jackets organization, was one of the final cuts in his first training camp in Winnipeg. The 26-year-old didn't let the demotion get him down, though, as he recorded four goals and 10 assists in 19 games with the Manitoba Moose and logged big minutes before getting recalled in mid-December when injuries piled up on the parent club.
Stenlund has looked comfortable as fourth-line centre since, a position he said he likes better than wing as it keeps him more involved. He has two goals and two assists in 15 games, but more importantly, has won 52.35 per cent of his faceoffs, which is the best percentage on a team that's near the bottom of the league in faceoff percentage.
"He's doing the job we needed him to do. Give him credit for stepping in and doing that. He's a big strong kid. He's been really good in the face-offs, we're putting him out more and more for those," Bowness said last month. (From 'Stenlund making his case,' Winnipeg Free Press, Dec. 22, 2022.)
Related: Winnipeg Jets 2022-23 Midseason Awards
Stenlund's faceoff percentage is nearly six points higher than usual fourth-line centre David Gustafsson, and it is pretty telling that Bowness has moved Gustafsson to Stenlund's wing at times. With Gustafsson placed on the IR with an upper-body injury earlier this week, it doesn't seem Stenlund will be sent back to the Moose any time soon.