For months now, there have been plenty of reports that the Edmonton Oilers have expressed interest in defensemen such as Vladislav Gavrikov, Joel Edmundson and Jakob Chychrun, just to name a few. There have been others as well, though not to the same extent, in players such as Matt Dumba, Jake McCabe, Mattias Ekholm and Ivan Provorov. While some of these may seem farfetched, they prove the point that the Oilers are in the market for a blueliner.
Interestingly enough, what all the blueliners listed above, with the exception of Dumba, have in common is that they are left-handed shots. That was an area thought to be in need of an upgrade for the Oilers months ago, as they didn't have much behind Darnell Nurse and Brett Kulak on the left side. Ryan Murray was originally expected to occupy the third pairing role, but he struggled in the early going and has since been placed on long-term injured reserve with an unknown return date.
Related: Oilers & Panthers Linked as Potential Trading Partners
---
Latest News & Highlights
---
But that issue on the left side may no longer be, as several have stepped up. After an injury-riddled start to the season, Philip Broberg has looked more than capable in that spot as of late, while Vincent Desharnais has been solid in his brief NHL showing. As far as additional depth, Markus Niemelainen is currently in the American Hockey League and has proven capable of stepping in for brief periods of time.
While one can certainly still understand fans looking for a more proven option being added to the Oilers' left side, is it possible general manager Ken Holland looks to add depth on the right side instead? By no means is that an area of strength for this team either, as Cody Ceci has struggled at times this season, while Tyson Barrie and Evan Bouchard are far from defensive savants. But as fate would have it, a very affordable, right-handed defenseman is believed to be on the market for a cheap cost.
Luke Schenn Likely to Be Moved
With the Vancouver Canucks well outside of a playoff position, they have already begun selling off their assets. It began days ago, with their biggest piece in Bo Horvat getting dealt to the New York Islanders. They are far from done, and one player who is almost guaranteed to be on the go is Luke Schenn.
Schenn, 33, signed a two-year, $1.7 million deal with the Canucks during the 2021 offseason that carries a cap hit of just $850,000. Given the cheap price, along with the fact that it is an expiring deal, it has resulted in him being discussed in plenty of trade rumors over the past few weeks, and one team who some have speculated to have interest is the Oilers.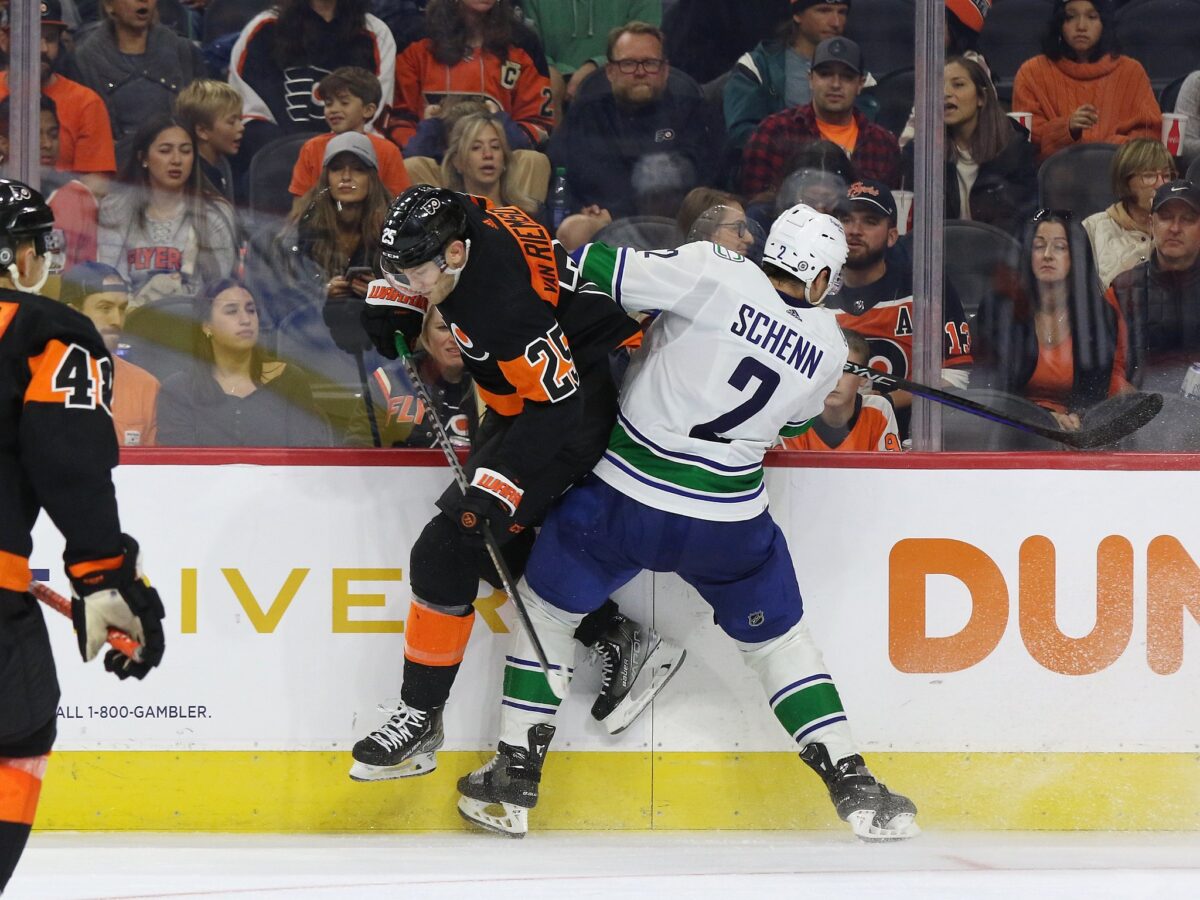 By no means is Schenn the top-four defenseman he was earlier in his career with the Toronto Maple Leafs, but he still holds plenty of value; just ask the Tampa Bay Lightning, a team he was a part of during both of their Stanley Cup Championships in 2020 and 2021.
Since joining the Canucks, Schenn has averaged north of 17 minutes per game over his 115 combined games with the organization while compiling seven goals, 33 points and 128 penalty minutes. Plenty of that ice time comes via the penalty kill, as his average of 1:49 per game when down a man trails only one teammate in Tyler Myers.
Why Schenn Is a Solid Option
While Schenn wouldn't provide the same impact as other blueliners rumored to be on the move, what he provides is a player who can come in and out of the lineup whenever needed. This in itself is a big thing, as several of the other defensemen the Oilers are rumored to be interested in may force a young talent like Broberg to sit in the press box, thus hurting his development.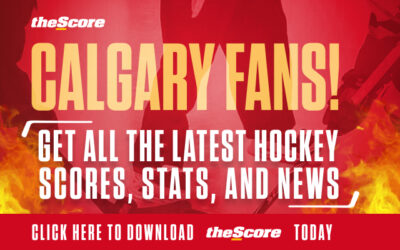 What a number of defensemen on the market also have is term, meaning that they could continue to hamper some young players' development on this Oilers team in future seasons. That wouldn't be an issue for Schenn, who could either be brought back at an affordable price as a seventh defenseman for the 2023-24 season or head off elsewhere during free agency.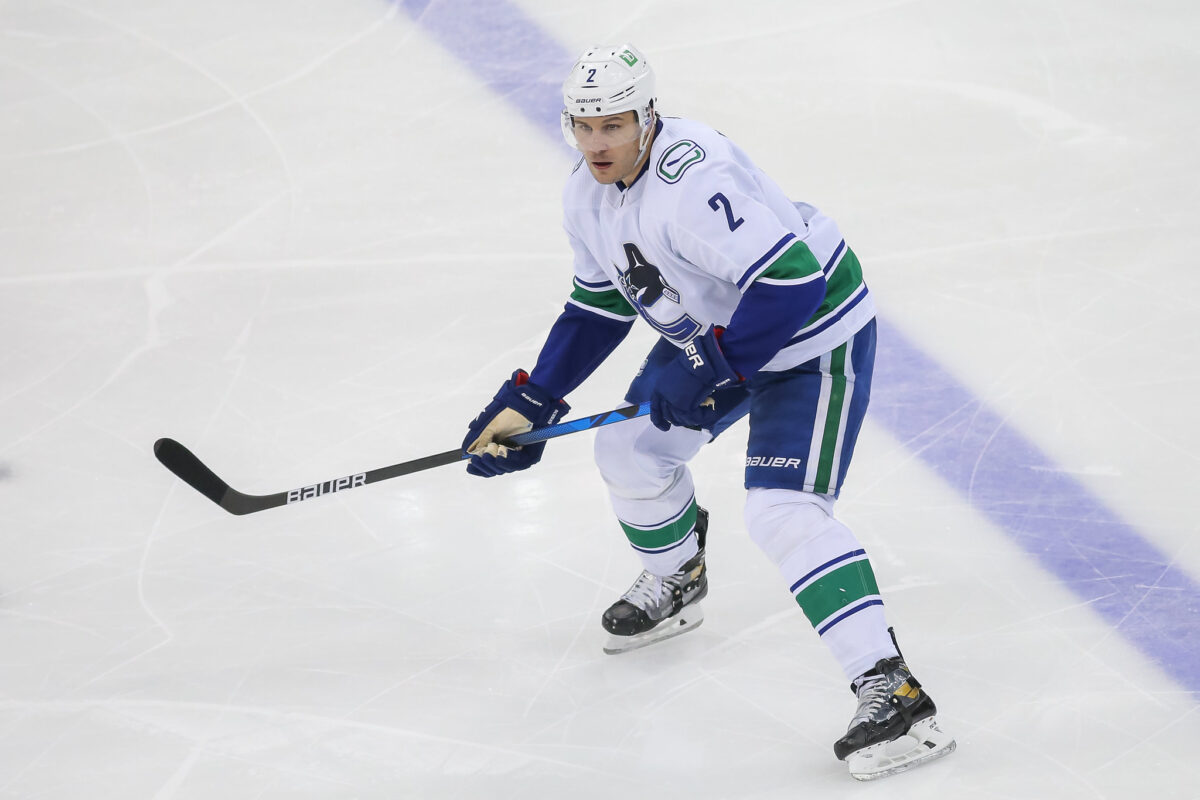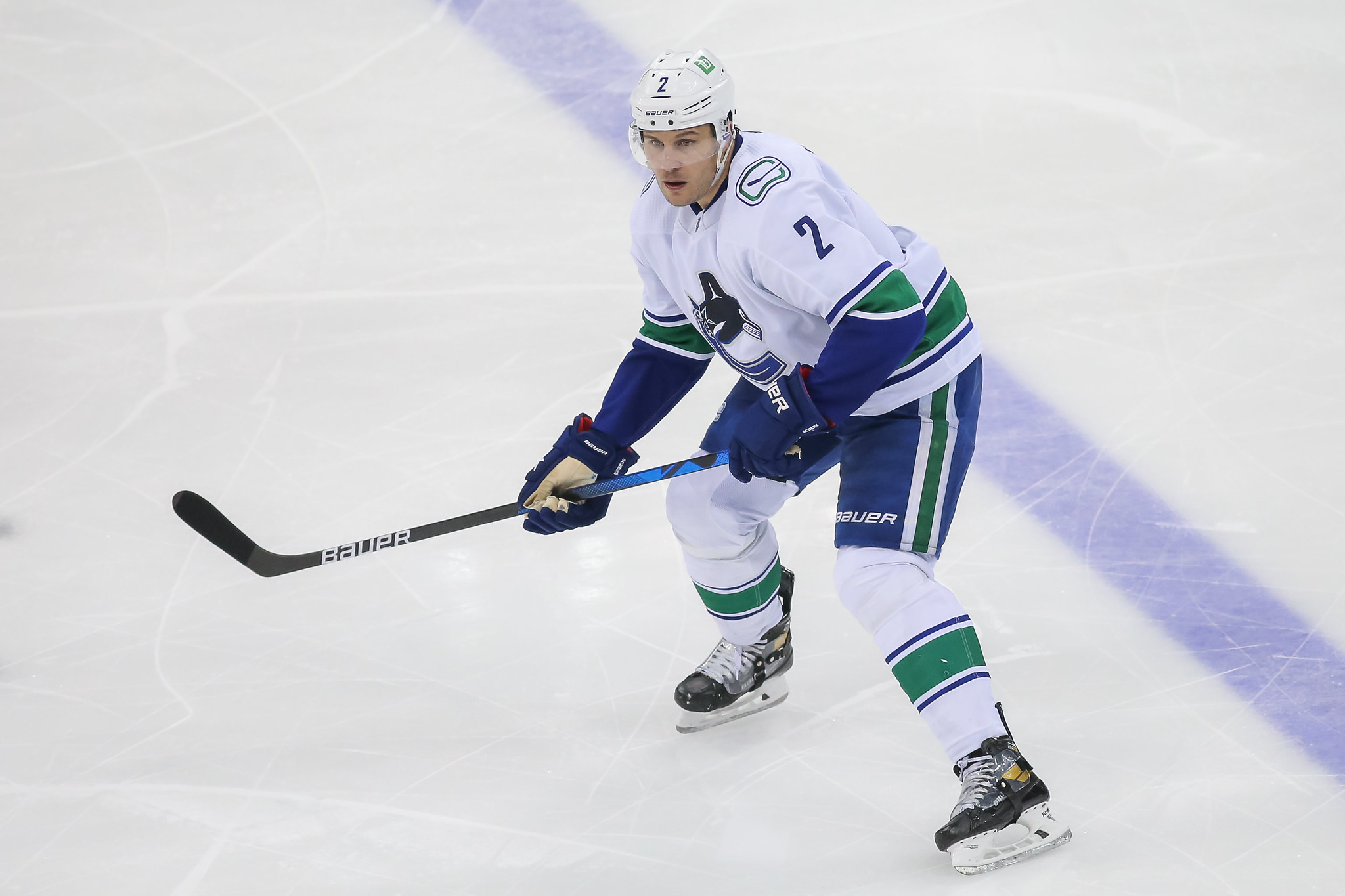 Also intriguing from the Oilers' perspective is the cost to obtain Schenn. Several other defensemen listed above come with ridiculous asking prices, with some teams wanting not only a first-round pick but a solid prospect in return. That is tough to part with, given the uncertainty of what they can provide, as none outside of Chychrun are thought of as star talents. With Schenn, the Oilers would know exactly what they are getting, given his long track record in the league, and at a fraction of the cost, with it likely being nothing more than a third-round pick.
Some will be upset at the notion of adding Schenn, suggesting Holland needs to do more to help this team improve in order to secure a Stanley Cup. It's certainly a fair point, but with the asking prices being as high as they are, Schenn is certainly some insurance worth considering, as he is not only capable of providing an impact on the third pairing but would provide the team with some very recent winning experience.
---
---