The Winnipeg Jets had an up-and-down January. They started the month 6-1-0, but then got way off their game and went 3-5-0 in the remainder of the month.
Related: Jets Salvaged January, But Must Return to Form in February
After the All-Star Break and mandated five-day player break end, the Jets — who sit 32-19-1 and second in the Central Division — will play nine games (five at home, four on the road) in the remaining 18 days of February. Here, we'll take a look at three keys to Jets success this month.
1) Get Fresh and Rested for the Stretch Run
While fatigue cannot be used as an excuse for poor play — especially on the Rick Bowness-run club that operates under a "no excuses, just solutions," mentality — there's no doubt the Jets could use a break.
The NHL schedule makers put the Jets through the ringer over the past two months. Since Dec. 2, they have played more games than any other team —31, to be exact — and had to cope with a trio of three-game-in-four-night stretches, five back-to-back situations, and a stretch in January where they played eight of nine on the road. They haven't had back-to-back days off since Jan. 4 and 5, and have rarely had time to practice.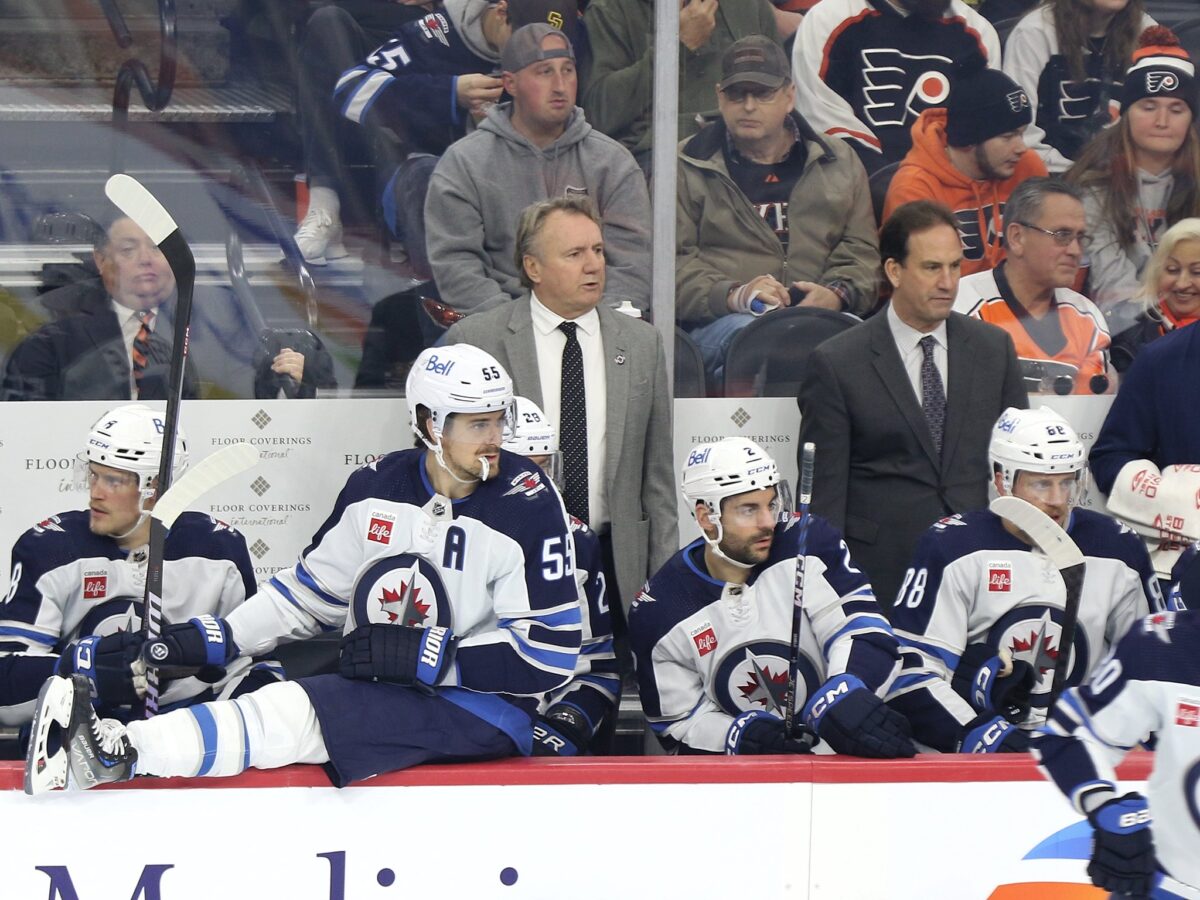 Making the tough schedule even tougher was the large number of key players out due to injury for most of December and the first part of January. Nikolaj Ehlers, Cole Perfetti, Nate Schmidt, and Blake Wheeler all returned to the lineup last month, but with those players' returns came a mistaken belief among the team — an unfortunate throwback to the Paul Maurice era — that they can "out-skill" their opponents again and don't have to follow Bowness' blueprint for success, which includes a stout effort on defence and every line looking the same without the puck.
Again, while fatigue is a lame excuse since every team is banged up and tired 50-odd games into any given season, the Jets have every right to enjoy their break and recover from what ails them. Every NHLer is dealing with some nagging thing right now, even if it's not public knowledge, and the hope is rest now will get them fresh and ready to tackle the final 30 games of their schedule.
---
Latest News & Highlights
---
The 4-2 comeback victory over the St. Louis Blues in the final game before the break snapped a dismal three-game losing streak and helped the Jets fend off some negative storylines for a while. As Mark Scheifele said, the statement win will allow them to enjoy the break a little more.
However, he also acknowledged what's ahead: "The games are only going to ramp up again. We're going to have to have a few good practices and come back to work and use that third period (against the Blues) template as this is the way that we play, that this is every night."
2) Get "Difference Makers" Going Again
The win over the Blues came because Josh Morrissey, the All-Star defenseman having a career season, answered his coach's call.
After falling to the Philadelphia Flyers 4-0 in a matchup where the Jets had an o.k. first period before taking the rest of the night off, Bowness fumed postgame: "The difference makers, you can't even find them out there." His latest truth bomb was a call out of many — Kyle Connor, Pierre-Luc Dubois, Ehlers, Scheifele, and Wheeler, among them — and was necessary as the Jets had scored just three goals in the three-game losing streak, with two coming in garbage time against the Buffalo Sabres.
The Jets found themselves down 2-0 to the Blues early in the third and without a goal in five-plus periods. But then, the "difference makers" Bowness referenced snapped out of their slumber. First, Morrissey scored and shouted a rallying cry of "Let's f——king go!" to the weary fans and his teammates in a moment befitting of a future captain.
Then Scheifele, taking a cue from his fellow alternate, finished off a pretty passing play between himself, Connor, and Ehlers to tie the game. Morrissey scored again 21 seconds later to give the team the lead and Scheifele added an empty netter to ice it.
Related: Jets' Difference Makers Drive 4-2 Win vs Blues
Scheifele had just one assist in the three-game losing streak, while Ehlers was pointless during that stretch and spent the first two periods on the fourth line. Connor broke a three-game pointless streak of his own by recording two assists.
The Jets are talented enough to not need everyone firing on all cylinders all the time, but do need their top-paid players to always be striving to be difference makers. With 11 days off to recover, they have no excuse not to execute and produce in accordance with their paycheques.
3) Get More Secondary Scoring
Compounding the difference makers being AWOL in the second half of January was a near total dearth of secondary scoring. In the 3-5-0 stretch, forwards not named Connor, Dubois, Ehlers, Scheifele, Perfetti, or Wheeler combined for just three goals, and they all came in one game — the 5-3 win over the Flyers on Jan. 22.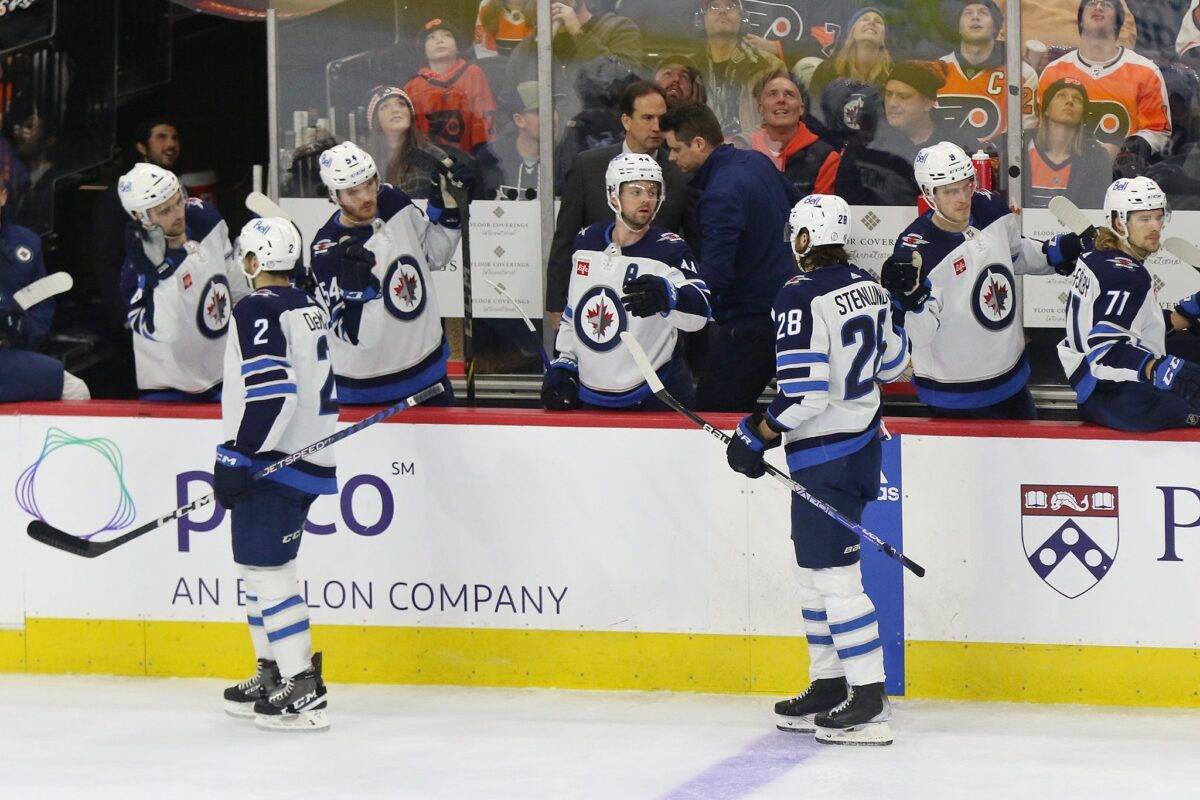 That game laid bare the importance of a balanced attack, as Axel Jonsson-Fjallby opened the scoring on a deft deflection, Karson Kuhlman scored the game-winner in the third, and Kevin Stenlund scored an empty netter.
Other than that, it's been a bottom-six power outage of late. Adam Lowry is severely snakebitten and has not scored in 25 games after putting up seven goals in his first 27. Kuhlman has just two goals and only one on a goaltender in 22 games since being claimed off waivers from the Seattle Kraken, and Morgan Barron has no goals and one assist in his past 10 games.
Saku Maenalanen broke his 12-game pointless streak with a pair of assists against the Blues, which came during a promotion to the second line. Veteran Sam Gagner, who dressed for the past two games after being a healthy scratch for six of the previous seven, is on a five-game pointless streak.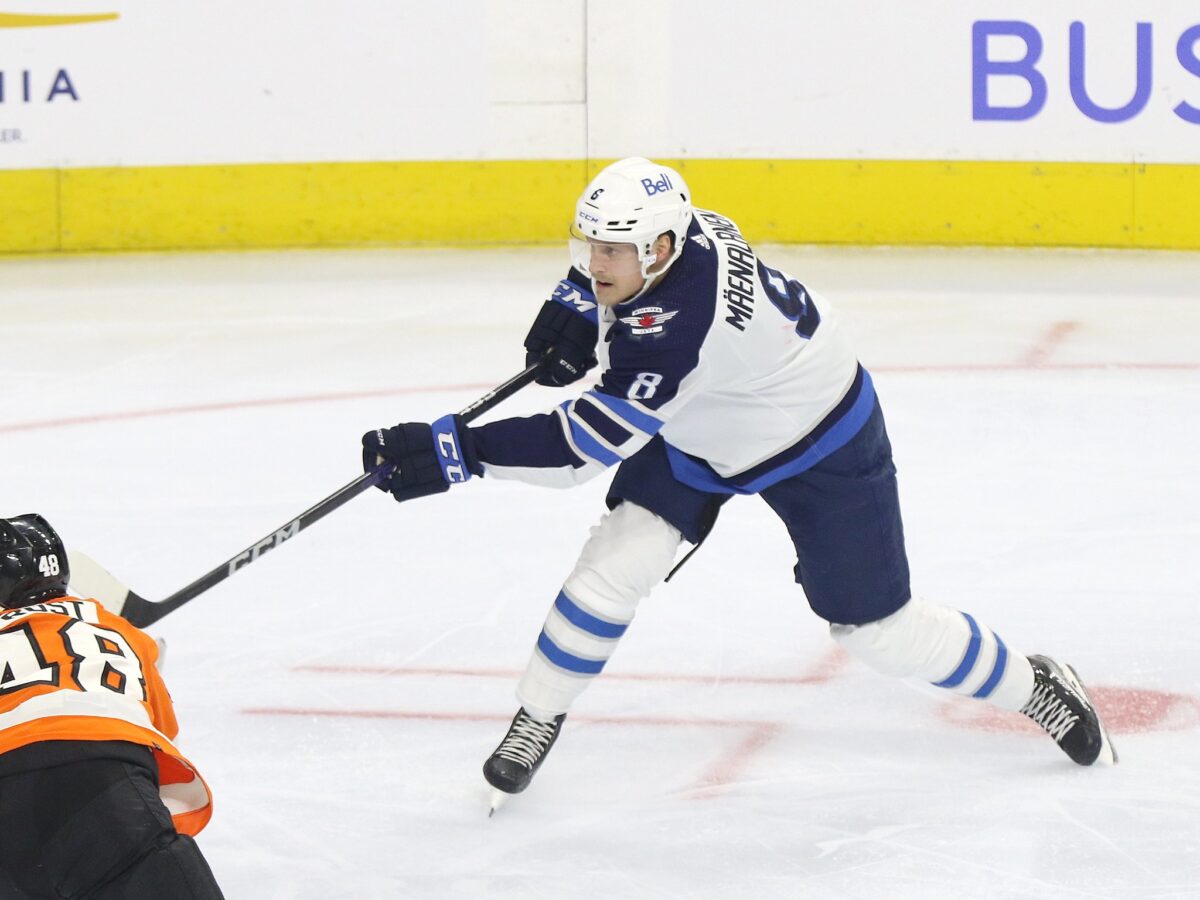 As an aside, the bottom six could certainly use spark plug forward Michael Eyssimont right now. Eyssimont had five points in 19 games with the Jets earlier this season, but was claimed off waivers by the San Jose Sharks last month. He has six points in 10 games there.
An unfortunate knock-on effect of no secondary scoring is its impact on primary scoring. The top six and the most offensively-adept defenders have all been increasingly keyed on by opponents' defences because the third and fourth lines aren't a threat.
After the All-Star Break, Mason Appleton will be ready to resume third-line duties and could provide an added offensive punch. He has been out since mid-November with a wrist injury that required surgery and Bowness said the winger will be ready to go on Feb. 11 against the Chicago Blackhawks. Prior to hitting the shelf, he had one goal and five assists in 14 games.