There was never any doubt that the New York Rangers were going to select top overall prospect Alexis Lafreniere with the No. 1 pick in the NHL Draft. There turned out to be just as much certainty regarding the theme of the rest of the Blueshirts' picks.
This year will be remembered as the one that brought the Rangers their first top overall pick since 1965. In time, it might be recalled just as much as a key pivot point in philosophy by team president John Davidson and general manager Jeff Gorton as it was for the arrival of Lafreniere.
Related: Rangers and 99 – When Wayne Gretzky Hung 'Em Up
There can be little doubt about what the front office was trying to do with this draft. With six of their nine picks, the Rangers chose grit and grind over flash and dash as they attempted to start correcting the imbalance on their roster that has left them with plenty of high-end offensive talent, but not nearly enough capacity to work in the trenches, in front of the net and along the walls.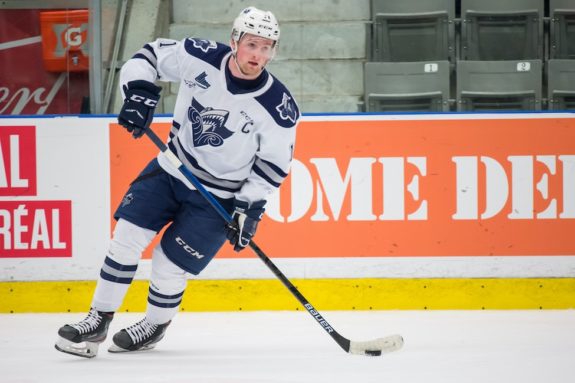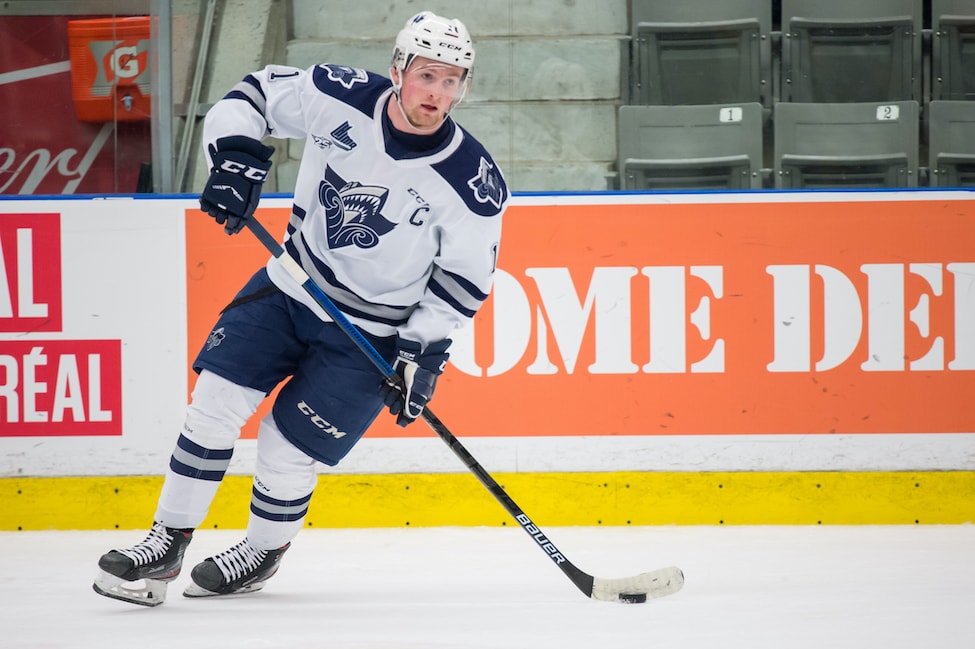 The focus on that type of player becomes even more stark when you consider that Davidson and Gorton used two picks on goaltenders Dylan Girard (fourth round) and Hugo Olias (seventh). So other than Swedish forward Oliver Tarnstrom in the third round, a player with a potentially high offensive ceiling who's seen as a promising sleeper pick, the Blueshirts moved decisively to address a problem that has lingered within the organization for too long.
It began quickly. The Rangers, also in possession of the 22nd pick in the first round, swung a trade with the Calgary Flames to move up to 19th. There they grabbed rugged, hard-edged right defenseman Braden Schneider from Brandon of the Western Hockey League, fearing that the rival New Jersey Devils were going to select him at 21. The urgency to acquire Schneider, which cost the Rangers the 72nd overall selection, should have left little doubt about where they were headed next.
Rangers Continued to Set Tone With Cuylle in Second Round
In the second round, the Rangers drafted 60th overall with a pick acquired in Tuesday's trade with the Los Angeles Kings for center Lias Andersson, as Gorton finally gave up on the seventh overall pick in the 2017 draft. With that choice, they selected Will Cuylle, a 6-foot-3, 204-pound left-winger who lists as his influences Tom Wilson of the Washington Capitals, Jamie Benn of the Dallas Stars and Matthew Tkachuk of the Calgary Flames.
"Physical, skilled, can put the puck in the net, they can make plays, they're big and fast," Cuylle said. "Those are some guys that hopefully I can model my game after."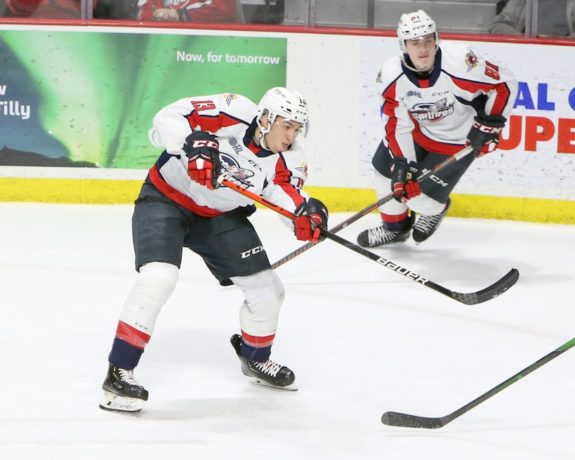 The Toronto native thrived for Windsor of the rough-and-tumble Ontario Hockey League for the second straight season, totaling 22 goals and 20 assists in 62 games. The deal could prove a masterstroke for Gorton as he turned Andersson, who looks like a bust, into a potential top-nine forward.
From there, the Blueshirt theme alert continued. In the fifth round, they took Barrie Colts center Evan Vierling, known for his affinity for doing the dirty work of winning puck battles. With a second fifth-rounder, it was Brett Berard, a 5-foot-9, 182-pound agitator with above-average offensive skills from the U.S. National U18 Team in the mold of the Boston Bruins' Brad Marchand.
In the sixth round, Gorton and Co. appeared to be looking for a power forward from a different sport, picking 6-foot-8, 206-pound center Matt Rempe, who recorded 31 points and 53 penalty minutes in 47 games for Seattle of the WHL last season.
None of it was a coincidence.
"We definitely want to be harder to play against and had identified some players that we thought had that and some grit to their game, some size, but also some skill too, and a lot of those bigger players, we feel like have some upside to them, there's some skill too," Gorton said. "So that's definitely a need we identified and think we've addressed."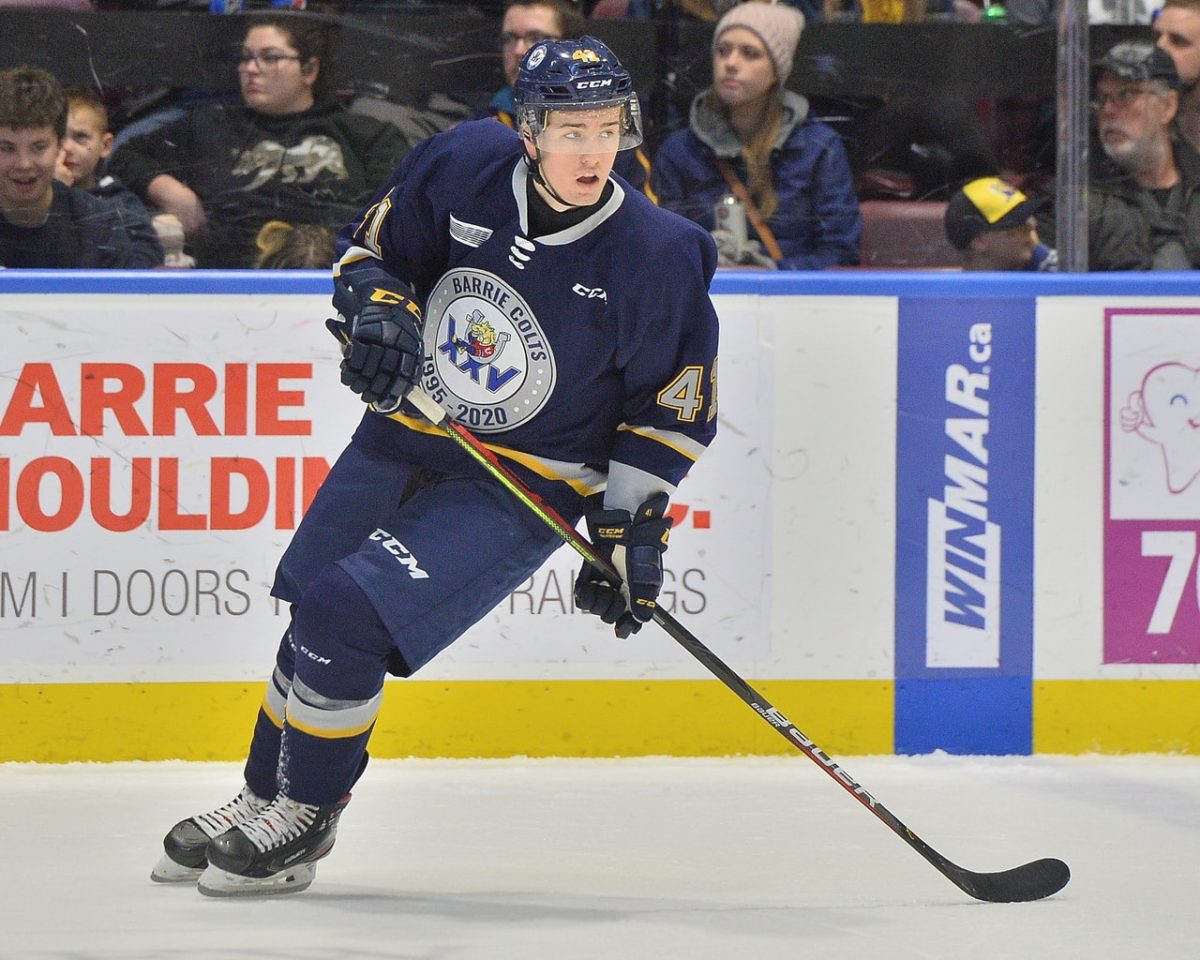 From the hulking Rempe to the 6-foot-2, 210-pound Schneider to Cuylle, Gorton has emphatically attempted to begin fixing an issue that he first identified after the Rangers failed to make the playoffs in 2017-18 for the first time in eight seasons.
Lafreniere Fits Right Into Rangers' 2020 Draft Philosophy
It's worth noting that while Lafreniere was the easy choice with the No. 1 pick, Gorton claiming that " … when the (Rangers lottery) ball came out of the machine, we knew he was going to be our guy," it just so happens that the 6-foot-2, 200-pound power forward fits perfectly into what the Rangers were trying to do in this draft. Lafreniere plays with an edge and attacks the middle of the ice and the front of the net, one of the areas where Gorton has made clear that his team needs to move its offensive operations to going forward. (From 'The Moment Rangers and Alexis Lafreniere Could Revel in NHL's Worst Secret,' New York Post, 10/7/20)
Some of those draftees won't make it anywhere near the NHL (not including Lafreniere). With their high-density approach to the problem, however, the Blueshirts have given themselves a chance to vary from the current path that threatens to limit the ceiling on their rebuild: their fast-paced style that looks good when it's working, but results in far too many pretty passes across the offensive zone that often don't lead to goals.
To put it bluntly, the Rangers' European-heavy roster needs to get more North American – and in turn, morph into more of a north-south outfit as they look to build a contender capable of eventually making deep playoff runs. Gorton's desire to make the Blueshirts "harder to play against" is a cliche that's been applied to them endlessly over the past several years, but there are too many glaring examples – the most recent being their whimpering exit from the NHL's qualifying round at the hands of the tougher, more jagged Carolina Hurricanes in August – to conclude that it's anything but completely accurate.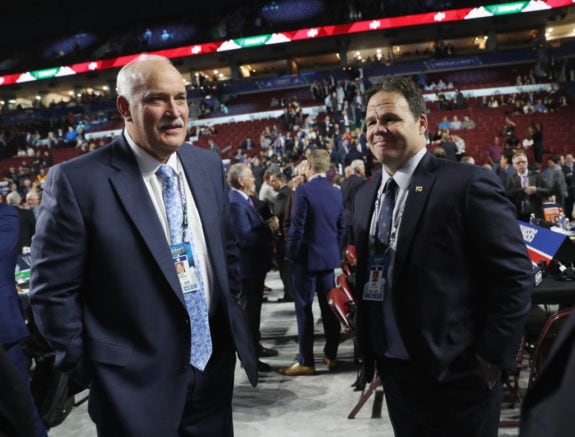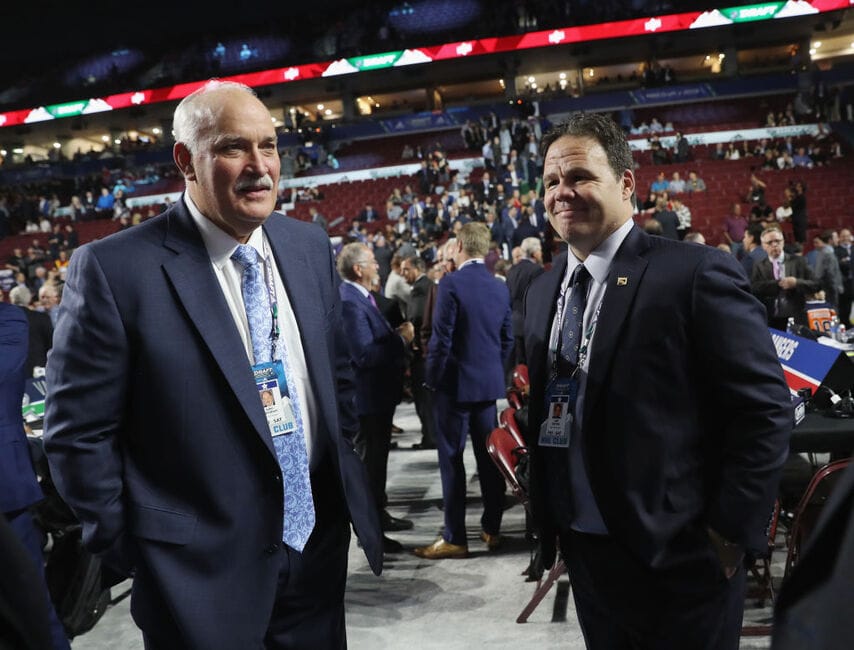 With the exception of Lafreniere, none of the other skaters taken by the Rangers in this draft will likely challenge for a roster spot next season – or maybe a season or two after that. Yet the long-term prioritizing of a badly needed element within the organization this week represents a bold, if well overdue, course of action from the GM and president.
Related: Mark Messier – NHL Legend & 6-Time Stanley Cup Winner
Younger, high-octane, high-end skill players are in place and on their way to becoming more established as they look to secure long-term futures in Blueshirts. The front office has made the next wave of player acquisition about the necessary sandpaper that can be blended into a not-too-distant core.
Thus, the Rangers' 2020 Draft speaks to lessons learned, a credit to the big-picture thinking of Gorton and Davidson as they try to build the right way – and one that could be looked back on as a critical turning point in the team's return to contention.
---
---
I'm a resident of the Chicago suburbs by way of White Plains, NY. I worked for the Associated Press sports department in New York City for 10 years before moving to Chicago in 2005, when the AP's then-internet division entered into a joint venture with STATS LLC. I worked for STATS for 11 years, until 2016. Since then I've covered the Rangers for Elite Sports NY, a hyper-local website, writing long form features and news stories. I'm very excited to be a part of The Hockey Writers.