After a wild week of moves, "Hockeytown" is absolutely buzzing with anticipation for the 2020-21 season. With all the movement around the league, it's understandable if you've lost track of all the players that Detroit Red Wings' general manager Steve Yzerman has brought in. Let's make sure that you're all caught up, as well as address any other news that might have been lost in the shuffle!
Free Agent Frenzy
Where to begin….
To date, Yzerman has brought in two forwards, two defensemen and a goalie from the free-agent market (as well as some depth forwards that are destined to join the Grand Rapids Griffins of the AHL). Here's a quick rundown of the signings:
F Bobby Ryan signed a one-year deal
D Jon Merrill signed a one-year deal
G Thomas Greiss signed a two-year deal
D Troy Stetcher signed a two-year deal
F Vladislav Namestnikov signed a two-year deal
Here are the minor-league deals:
With these new acquisitions, the Red Wings' depth chart looks something like this:
| | | |
| --- | --- | --- |
| Tyler Bertuzzi | Dylan Larkin | Anthony Mantha |
| Robby Fabbri | Vladislav Namestnikov | Filip Zadina |
| Evgeny Svechnikov | Valtteri Filppula | Bobby Ryan |
| Darren Helm | Luke Glendening | Sam Gagner |
| | |
| --- | --- |
| Danny Dekeyser | Filip Hronek |
| Patrik Nemeth | Troy Stetcher |
| Marc Staal | Jon Merrill |
Jonathan Bernier
Thomas Greiss
The extra skaters are Frans Nielsen, Adam Erne and Alex Biega.
THW's own Tony Wolak gave a thorough overview of what these acquisitions mean for the Red Wings and what fans can expect from the new guys. You can check that out here.
The Red Wings currently have a little over $18.7 million in cap space still available, and that's not including the space they will acquire by placing Henrik Zetterberg and his $6.08 million cap hit on long-term injured reserve. However, a good chunk of that cap space will be used up by signing a couple of key restricted free agents (RFA), one of which is in the midst of a very cordial negotiation.
Update On Mantha
Perhaps the most important piece of business for Yzerman this offseason is locking down Anthony Mantha – his second-best player – to a solid deal for both sides. In what should be seen as a show of good faith, Mantha did not file for arbitration, meaning that a deal has to be struck between the team and the player – no third-party will decide the outcome here.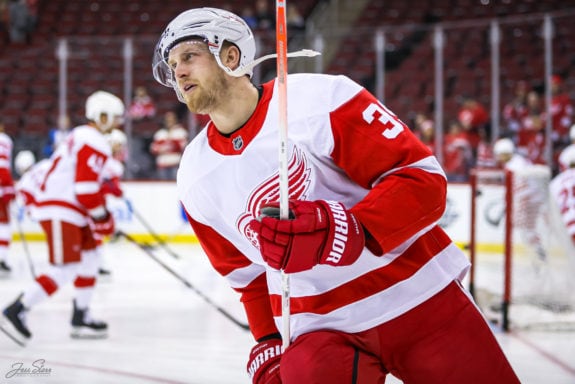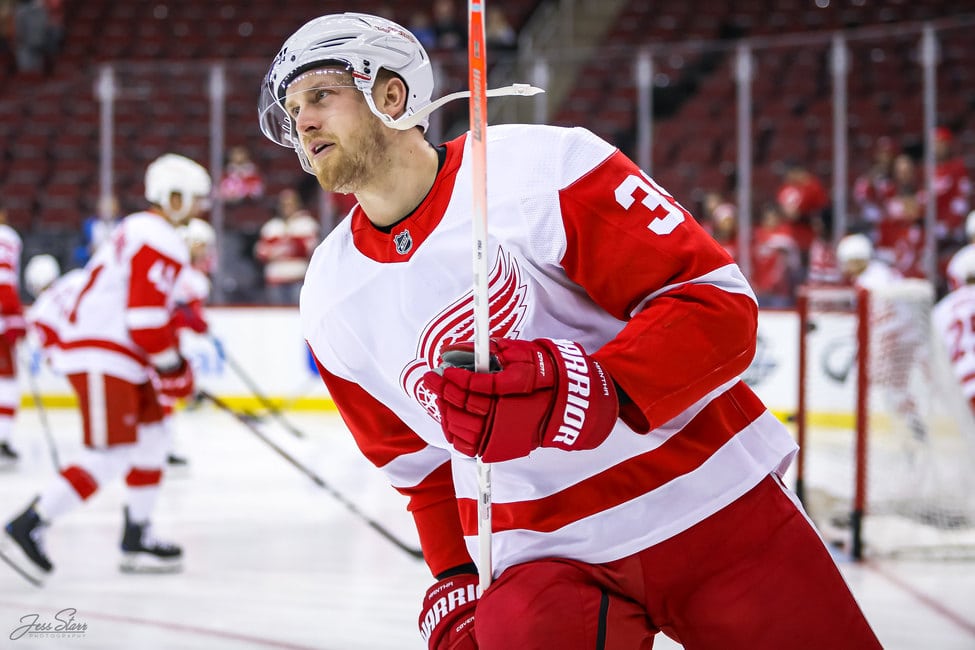 The outcome of Mantha's deal is of particular interest because there's a number of ways that this could go. Despite the undeniable effect he has on the ice, he has had trouble staying on the ice due to a litany of injuries over the years. Over the last two seasons, he has played in 110 out of a possible 164 games (67 percent); in those games, he recorded 41 goals and 86 points.
"We'll talk some more and I'm confident we'll get a deal done. I can't tell you exactly when or for how long, but it's both of our intentions to get a deal done," Yzerman said about the negotiations with Mantha during a Zoom call/media availability.
Update On Bertuzzi
Unlike Mantha, Tyler Bertuzzi did file for arbitration. Yzerman said this about the situation:
"He filed for arbitration, so ultimately we know we'll get a deal done. It might be for one year or it might be longer. We'll continue to talk." The date for Bertuzzi's hearing was set for Oct. 25.
Bertuzzi, who was the Red Wings' All-Star representative this past season, is a key piece of the team's offense. He finished second in team scoring with 48 points – a career-high for him. The 25-year-old does the little things right, is a battler on the ice and he has skill in the high-traffic areas around the net. It's no mistake that he has found a seamless fit alongside Mantha and Dylan Larkin on the top line.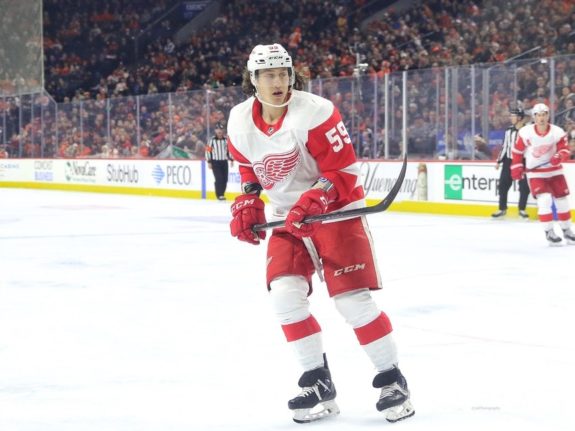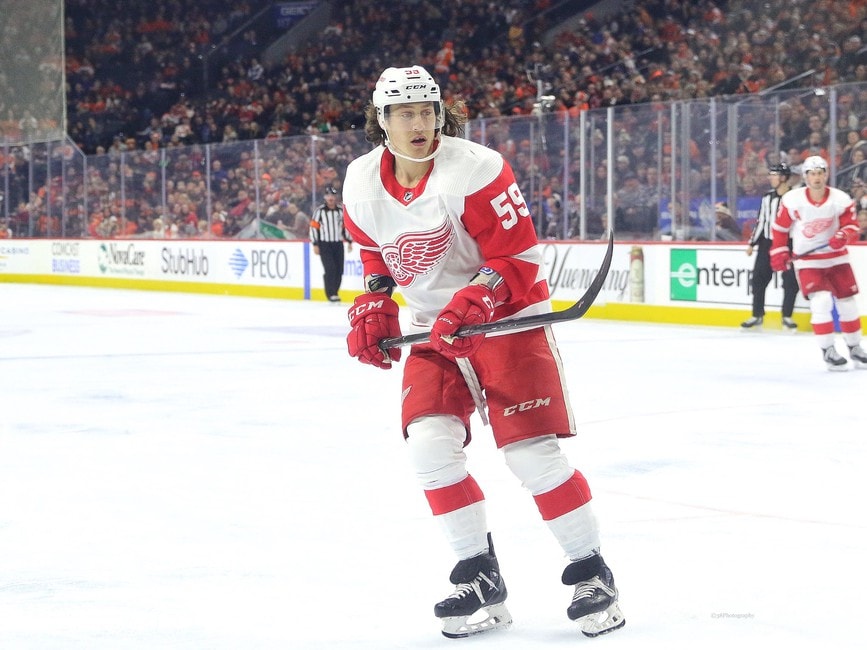 But after buying out Justin Abdelkader's contract, Yzerman has a fine line to walk. Though cap space isn't an issue right now, it could quickly become one again if guys like Bertuzzi are given bloated deals. Hopefully, the two sides can come to an agreement on a reasonable deal for both parties – preferably before arbitration.
More…
Jonatan Berggren, the 33rd pick of the 2018 Draft, has been going off over in the SHL. Scott Wheeler from The Athletic wrote about the growth in his game.
Newly-acquired defenseman Marc Staal spoke about the opportunity with his new team:
"…just the opportunity to come in and be a big part of the team and play some minutes and be a guy that's counted upon every night. I'm looking forward to that responsibility."
He also echoed the sentiment among the newly-signed free agents that Yzerman was a big part of coming around to the idea of playing for the Red Wings. Fans should be pleased to hear that their GM is a heck of a salesman.
Latest From THW:
Josh Bell recently released his grades and thoughts of each team's haul in the 2020 Draft. The Red Wings came out with a favorable B-grade.
Devin Little made his case for the Red Wings focusing on the wings when it comes to building the roster into a contender.
Stay tuned to The Hockey Writers as more news comes out of Detroit as well as from around the league!
---
---