With the 2020 NHL Draft and free agency in the rearview mirror, the Detroit Red Wings can turn their attention to the 2020-21 season.
In the meantime, there are still news and rumors to discuss, including prospect updates, injuries, and additional moves that Steve Yzerman is evaluating. Let's get caught up on the latest Red Wings news.
Related: The Grind Line: Red Wings' Most Important Offseason Move
Danny DeKeyser Injury Update
After nearly a year, Danny DeKeyser is back to full strength. Detroit's go-to defenseman should be ready to go for the 2020-21 season now that he has fully recovered from back surgery.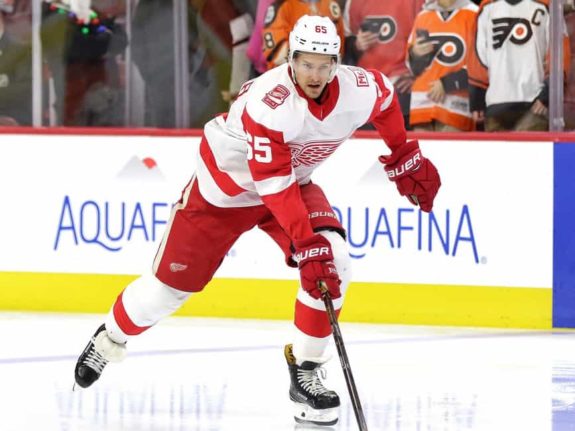 "I'm feeling a lot better, which is good," DeKeyser told Josh Berenter of DetroitRedWings.com. "It took me a little bit to kind of feel better again but I've finally gotten over that hump, I think. Definitely doing a lot better and I'm looking forward to skating, hopefully soon, when we get back on the ice."
When healthy, DeKeyser excels as a shutdown defenseman for the Red Wings. During the 2018-19 season, the blueliner skated in 60 games and produced a 54.43 goals-for percentage at five-on-five. (He only appeared in eight games last season.) For a bottom-dwelling team, that's not too shabby. 
When the NHL returns to action, expect DeKeyser to play top-four minutes for the Red Wings. He'll likely skate alongside Filip Hronek or Troy Stecher at even strength and slot in on the top penalty kill unit.
Related: Red Wings Revamp Roster, Address Key Concerns
Checking In on Red Wings Prospects
As European leagues continue on with their respective seasons, a few Red Wings prospects have stood out. Here are a few noteworthy performances through Oct. 19:
LW Jonatan Berggren (SHL): 11GP – 2G – 11A – 13PTS
RW Lucas Raymond (SHL): 8GP – 1G – 3A – 4PTS
C Theodor Neiderbach (J20 Nationell): 13GP – 7G – 15A – 22PTS
LW Otto Kivenmaki (Liiga): 6GP – 2G – 4A – 6PTS
LW Mathias Brome (SHL): 8GP – 2G – 7A – 9PTS
First and foremost, Jonatan Berggren has been dangerous for Skelleftea AIK in Sweden's top league.
It would not be surprising for the shifty forward to join the Grand Rapids Griffins once the SHL season wraps up. The forward is fully healthy and has been putting together a breakthrough campaign so far.
Elsewhere in Sweden, Moritz Seider and Joe Veleno have joined their new teams. Seider has an assist through two games and has been solid on defense so far. Veleno has yet to record a point through two contests. Michael Rasmussen has two games under his belt as well, but has only recorded one assist with his Austrian club.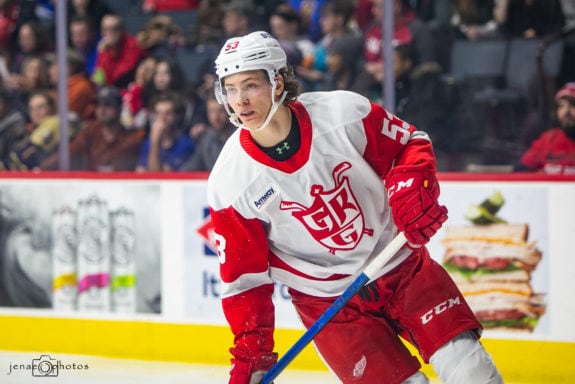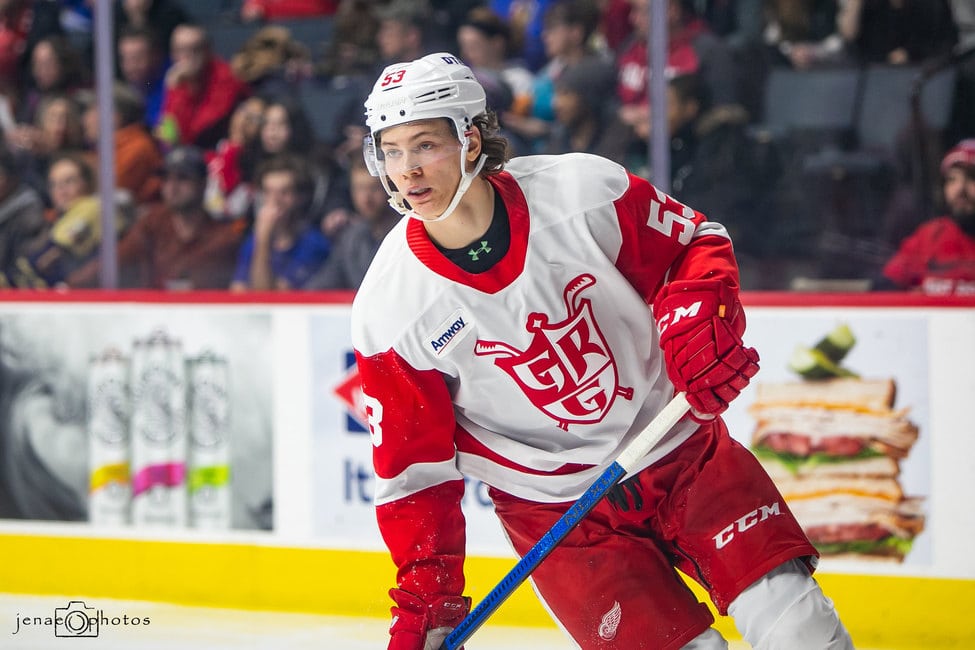 On the injury front, goaltender Filip Larsson broke a finger in an Allsvenskan game for Almtuna. Defenseman Jared McIsaac also sustained an injury, but should be nearing a return for HPK of Liiga.
Related: Red Wings News & Rumors: Free Agency, Mantha, Bertuzzi & More
More Roster Tinkering?
While recapping free agency to the media, Yzerman mentioned that the Red Wings may not be done just yet.
"I think we're in a position if we wanted to do something, look maybe now just to see what some of the teams that are cap-crunched a little bit, to see if they're looking to do anything, so maybe just explore possible trades … And then if nothing comes to fruition there, then potentially circle back and maybe add one more player—a free agent—if they're still out there later on."

Red Wings GM Steve Yzerman
It will be interesting to see if the Red Wings, in fact, add another skater. They have the cap space – even with Anthony Mantha, Tyler Bertuzzi, and Dmytro Timashov still unsigned. However, Detroit really doesn't have much wiggle room in terms of roster space.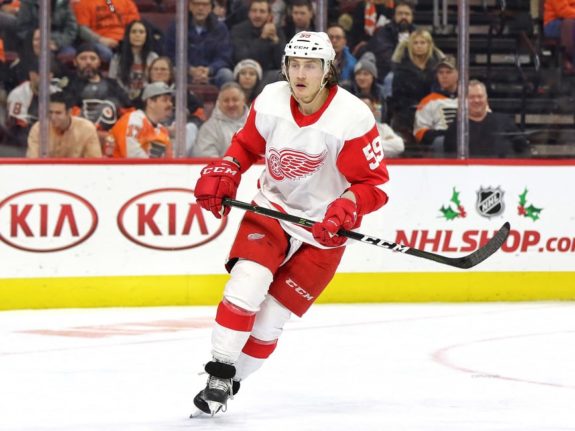 If anything, the Red Wings could bring in another forward and waive someone from the active roster. Frans Nielsen and Adam Erne are replacement-level players. Another option is Evgeny Svechnikov, who requires waivers to be sent down. Could he be out of time in Hockeytown? 
The Red Wings could also ship out an inexpensive roster player as part of a salary cap trade. For example, they could swap Timashov for Tyler Johnson and a sweetener. The Athletic's Joe Smith mentioned Detroit as a potential trade partner for any cap-clearing trade that the Tampa Lightning consider. (from 'What we're hearing about the Lightning's struggle to clear cap space' – The Athletic – 10/15/20) 
More Red Wings News & Rumors…
Devin Little, Ian McNaughton, and I weighed in on Detroit's most important move of the offseason.
The Athletic's Corey Pronman ranked Detroit's 22-and-under pool 13th in the NHL. (from 'NHL Org Rankings 2.0: Pronman's post-draft rating of every team's young talent' – The Athletic – 10/20/20)
Tyler Bertuzzi's arbitration hearing is scheduled to take place Oct. 25.
Stats courtesy of NaturalStatTrick.com.
---
---