As the 2023 NHL Trade Deadline draws closer, the expectation is that the Detroit Red Wings and Edmonton Oilers will be active. Edmonton will likely buy in an attempt to get over the hump and reach the Stanley Cup Final. Detroit, on the other hand, is expected to sell as their rebuild continues.
---
---
Considering these two teams have aligning interests, might they partner up for a deadline deal? They certainly have the assets for a trade to come together.
Red Wings & Oilers Have History
It's no secret that former Red Wings general manager Ken Holland is now at the helm in Edmonton. The long-time Hockeytown executive was responsible for much of Detroit's quarter-century playoff streak and four most-recent Stanley Cups.
Now in Edmonton, he's looking to repeat history with a collection of talented players, including Connor McDavid, Leon Draisaitl, Ryan Nugent-Hopkins, Zach Hyman, and Darnell Nurse. He can repeat history another way by trading with the Red Wings once again.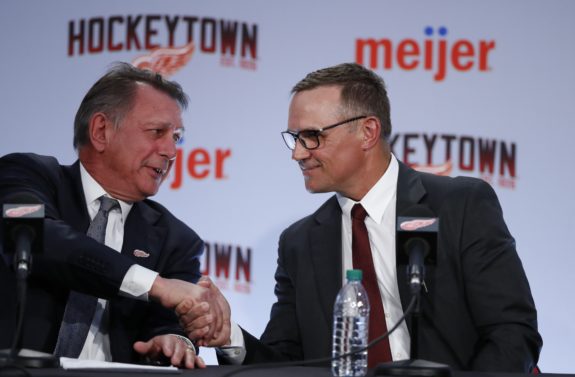 Back in 2020, Holland completed two separate deals with Steve Yzerman and the Red Wings. First, the Oilers acquired defenseman Mike Green in exchange for Kyle Brodziak's contract and a conditional fourth-round pick. Green only played two games in Edmonton before suffering a season-ending injury. The draft pick he was traded for turned into goaltender Jan Bednar.
The second deal was a larger one. Detroit shipped speedy winger Andreas Athanasiou and AHL forward Ryan Kuffner to the Oilers and received Sam Gagner and two second-round picks in return. 
Athanasiou failed to impress in Edmonton and left as a free agent that offseason. Meanwhile in Detroit, Gagner served as a veteran presence and solid depth piece for two-plus seasons. The Red Wings ended up trading the pair of second-round selections in separate draft day positioning deals.
---
Latest News & Highlights
---
Red Wings on Edmonton's Wish List
To get a feel for what Holland is looking for at this year's trade deadline, I reached out to THW colleague and Oilers reporter Jim Parsons.
"Edmonton's top deadline priorities are adding a left-shot defenseman without pushing Philip Broberg off the roster, finding a bit of grit and a penalty killer in the bottom six (ideally a center) and dealing with the cap issues all at the same time," according to Parsons. "This won't be an easy task for Ken Holland, who thinks his team is pretty good and doesn't want to overly disrupt the chemistry on a roster that has gone 7-1-2 in their last 10 games)."
The Red Wings have a few players who could be of interest. Olli Maatta and Jake Walman come to mind as quality left-handed defensemen who can play up and down the lineup. Maatta probably makes the most sense here as a rental with two Stanley Cups on his resume.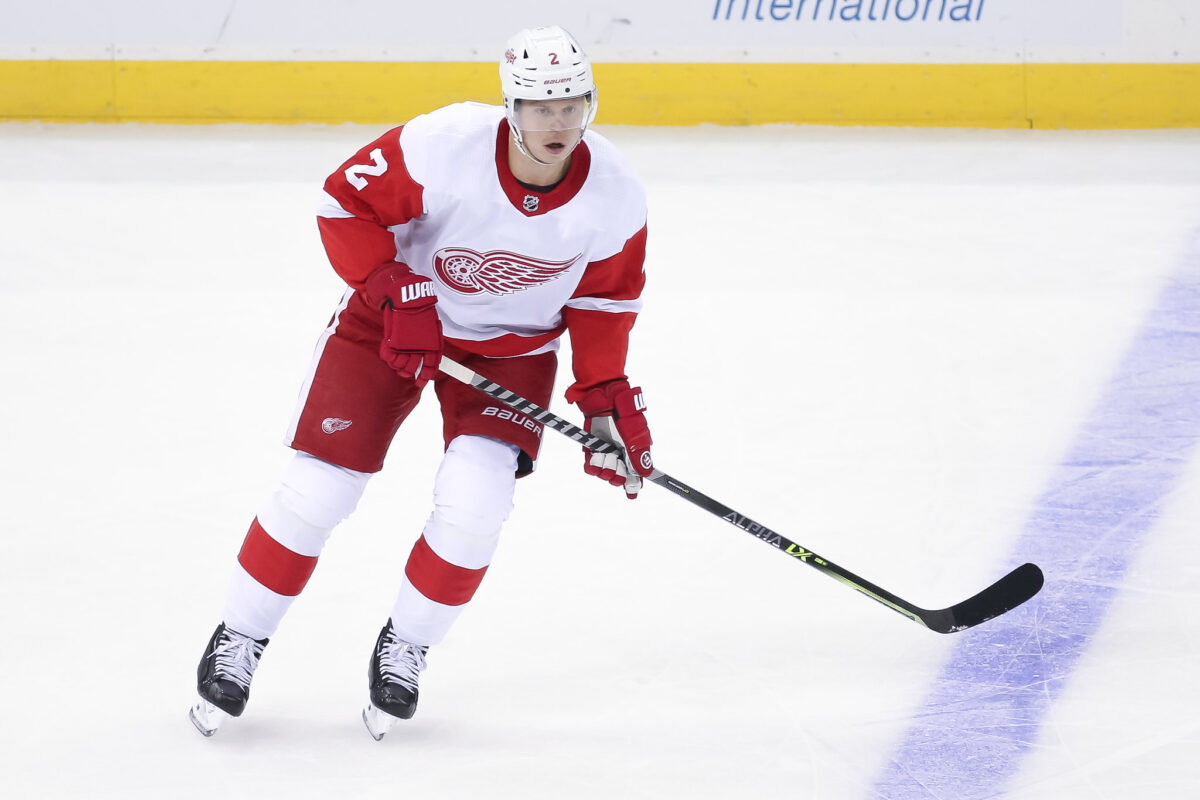 In addition, Pius Suter fits the description of a bottom-six center who kills penalties. His $3.25 million cap hit might be a bit too pricey, though.
Then there's also Tyler Bertuzzi, who Parsons thought could be a solid rental, but not a long-term piece in Edmonton. His grit and playoff-style approach to the game could fit in well on the Oilers' second line. Perhaps a Zach Hyman 2.0?
Related: Red Wings' 2023 Trade Bait: Value, Comparables & Potential Trade Partners
And finally, the Red Wings have cap space in spades. They can retain salary on up to two players this season and have plenty of room (~$29 million in deadline cap space according to CapFriendly) to take on bad contracts if needed.
Oilers' Assets That Detroit May Covet
Not only do the Red Wings have players that align with Edmonton's needs, the Oilers also have NHLers, prospects, and picks that would fit in well in Hockeytown, too. 
In the prospects department, Matvei Petrov, Tyler Tullio, and Carter Savoie could bolster Detroit's forward pipeline. Savoie may be a stretch, but Petrov and Tullio would be excellent acquisitions for the Red Wings.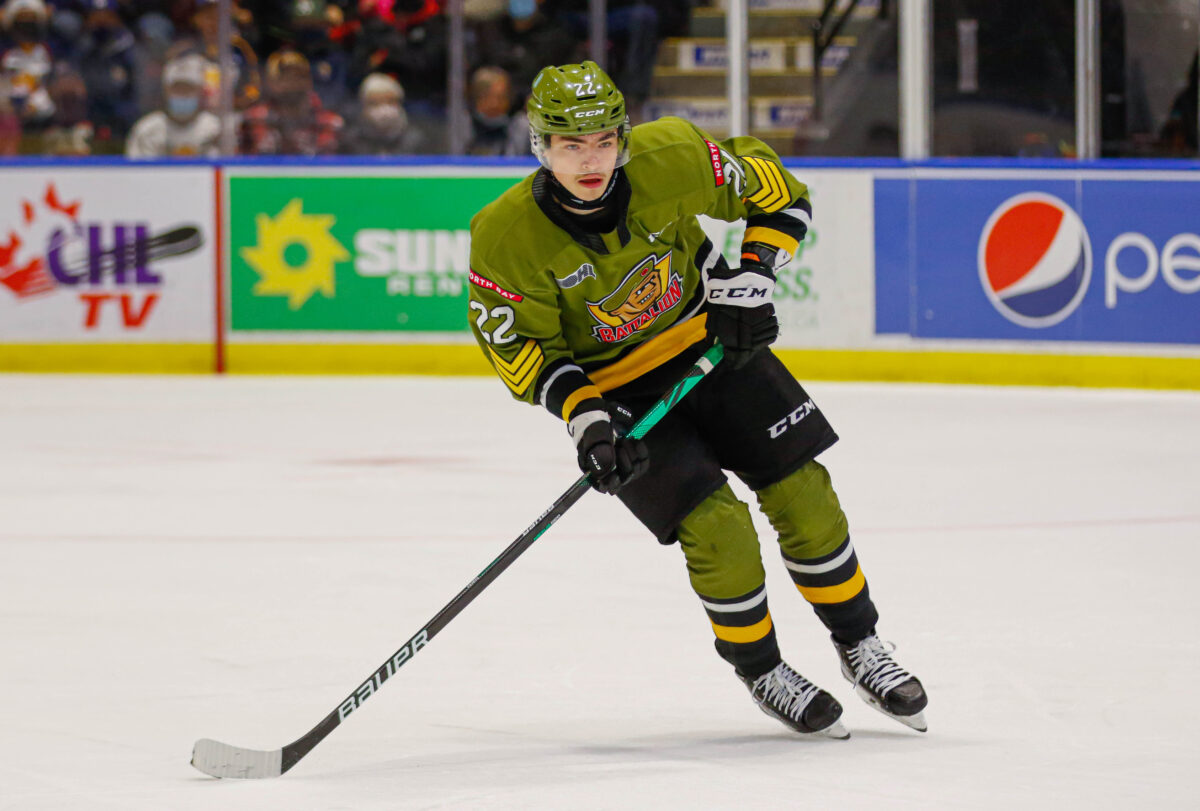 Petrov is looking like a sixth-round steal for the Oilers. He has torn up the OHL over the past two seasons, including 73 points in 48 games so far this year with the North Bay Battalion.
Similarly, Tullio was originally chosen in the fifth round, and has progressed nicely since his 2020 selection. The Detroit-native has 18 points in 38 AHL games with the Bakersfield Condors.
From a salary cap perspective, the Oilers have two bad contracts they're looking to shed: Jesse Puljujarvi ($3 million AAV) and Warren Foegele ($2.75 million AAV). The Red Wings could theoretically take on both deals, though one would be enough to sufficiently help Edmonton.
Related: 5 Trade Targets for the Red Wings at the 2023 NHL Trade Deadline
Finally, the Oilers have the first- and second-round picks this year and next. As the Red Wings continue to rebuild, high draft selections like these will go a long way in escaping mediocrity.
Final Word
On the surface, the Red Wings and Oilers have the pieces necessary to partner on a trade deadline deal. There are other buyers and sellers, of course, so a trade between these two teams isn't a given.
That said, the history and alignment of needs can't be ignored. Perhaps old friends Ken Holland and Steve Yzerman can find common ground before the deadline.
Data courtesy of CapFriendly and HockeyDB.