We're (hopefully) getting closer to a new NHL season, which means Detroit Red Wings hockey could be just around the corner. Let's get caught up on the latest Red Wings news and rumors, including World Junior Championship talk, fighting, and more.
Seider to Skip World Junior Championships
On Wednesday, it was announced that Moritz Seider will not participate in the upcoming World Junior Championship.
Per Germany's press release, "Defender Moritz Seider, who is currently playing for Rögle BK in Sweden and whose NHL team Detroit Red Wings has not given clearance for the U20 World Cup, cannot be there." 
Red Wings assistant general manager Ryan Martin told MLive.com's Ansar Khan that the organization left the decision to Seider, who opted to continue skating in the SHL.
"He has made the decision that he would like to continue playing with Rogle as opposed to the World Juniors," Martin said. "We would have been supportive of whatever he wanted to do."
Obviously, skating in the World Junior Championship would have been a great experience for Seider, who served as Germany's captain last year. But it's understandable that Seider and the Red Wings settled on staying in the SHL, especially with the COVID-19 pandemic gaining steam in North America.
Givani Smith: Detroit's Fighter?
In a recent article, Helene St. James of the Detroit Free Press hypothesized that Givani Smith could become the team's go-to fighter if an opportunity arose.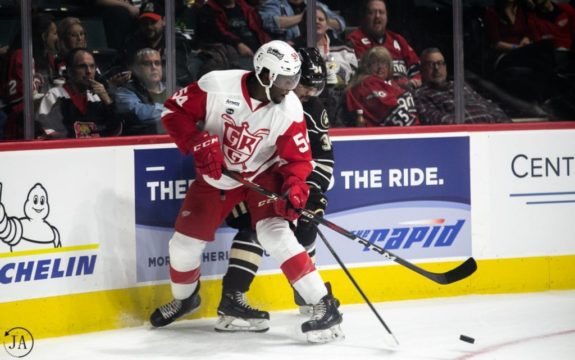 "The Wings certainly could stand to be more physical, beyond just having a capable fighter whose absence would not be as devastating as losing a scorer such as [Anthony] Mantha, and that's where Smith has to establish his value in the lineup," St. James noted.
Personally, I don't think there's a need to have a designated fighter in today's game. The Red Wings would be better off letting Smith play his game than giving him an extra assignment to police the ice. 
I agree with the assessment that Smith could be a much-needed physical presence in the lineup, though. The Red Wings could use some more sandpaper. But should he look for fights? Absolutely not. Smith needs to develop his offensive skill set. He can't do that from the penalty box.
Red Wings' 2020-21 Season Outlook
The Athletic's Down Goes Brown (Sean McIndoe) is known for having fun with his content. His recent piece on which bad teams could surprise during the 2020-21 season was no different, making cases for and against the Red Wings pushing for a playoff spot next year.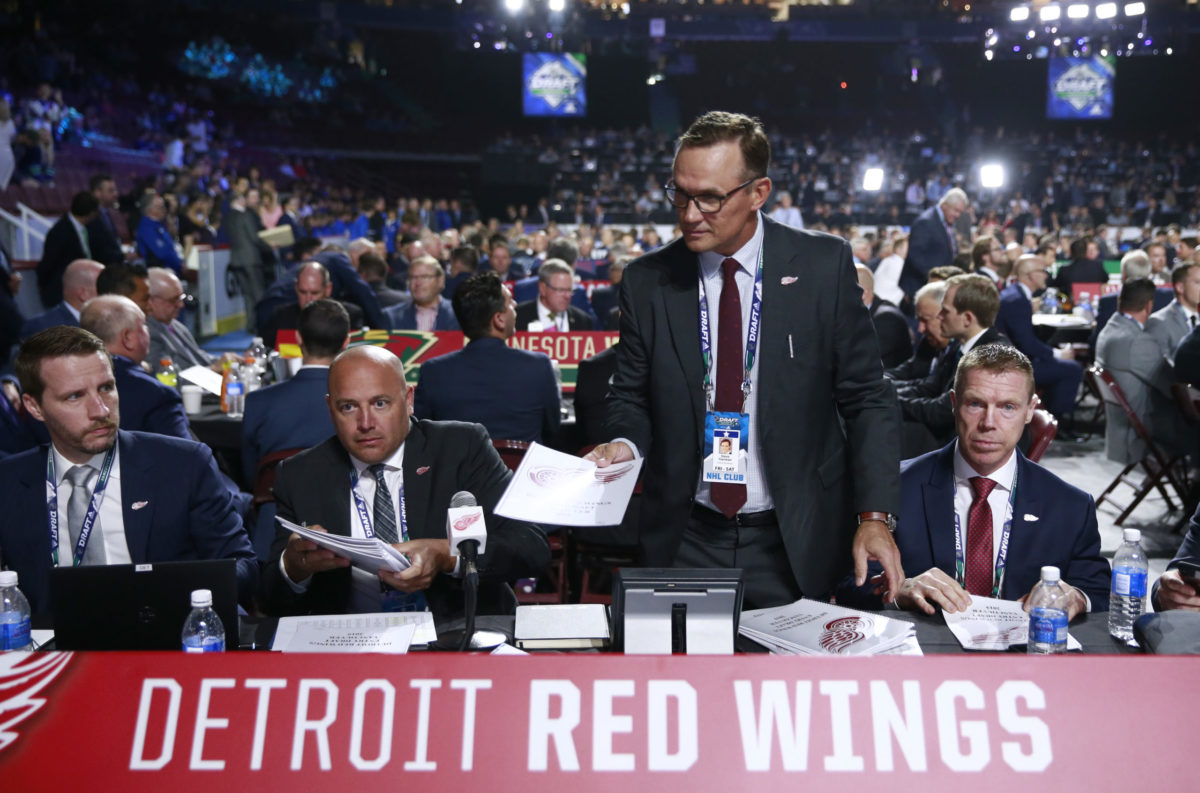 Essentially, if Detroit improves all facets of their game, "the Wings are up to … what, maybe 85 points?" (from 'Down Goes Brown: Why the 10 NHL teams we think are bad could actually be good' – The Athletic – 11/18/20)
"Maybe this is the year Dylan Larkin breaks through to the 80 or even 90-point tier," McIndoe surmised. "Tyler Bertuzzi and Anthony Mantha have shown flashes, and would need to do it over a full season. A comeback year from Bobby Ryan would help. Filip Zadina arrives with a bang. Maybe Lucas Raymond too? Marc Staal rediscovers his game, Troy Stecher takes a step, and let's even say Moritz Seider arrives ahead of schedule. Hell, while we're at it, let's also have it all somehow come together for Robby Fabbri."
And that's only part of it. McIndoe also noted superb goaltending, a few Yzerman trades, and excellent coaching as needed components for a playoff push. 
The case against: "You saw this team last year, right?"
Joking aside, the Red Wings are still at least a year away from contending for a playoff spot.
"We have a lot of work to do," Steve Yzerman told NHL Network on Wednesday.
But with Larkin and company getting a little more mature, Seider and Zadina ready to breakthrough, and Yzerman's shrewd roster management, there's reason for optimism this season. The Red Wings are finally trending in the right direction.
Jack Adams to Transfer
Red Wings prospect Jack Adams is expected to transfer after Union College cancelled their 2020-21 season.
Detroit's 2017 sixth-round pick is a senior who missed all of his junior season after tearing his ACL. Prior to that, Adams posted 22 points in 38 games with Union during the 2018-19 campaign.
The 2020-21 season is a crucial one for Adams. He'll need to prove that he's fully healed from a torn ACL to earn an NHL contract with the Red Wings.
More Red Wings News & Rumors
---
---