Repeat. An elusive word in hockey. But, the Pittsburgh Penguins may very well repeat as Stanley Cup Champions. They have all the right pieces in place. While doing so is very difficult in the modern NHL era, a repeat champion not having happened since the Detroit Red Wings 18 years ago, it is very much within the realm of possibility for these Penguins.
Obviously the Washington Capitals and Tampa Bay Lightning and others will do their best to keep the Pens from advancing to the Stanley Cup Final from the Eastern Conference. And whoever emerges from the Western Conference will not go down easily. But, the defending Stanley Cup Champions will be much the same team as they were this past season, and that's not good news for the rest of the league.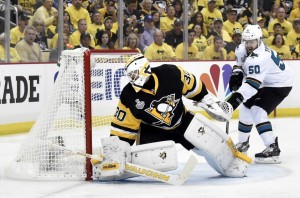 "Two" Repeat In-Goal
Matt Murray turned in a superlative performance in the Stanley Cup Playoffs. He showed poise, instinct and the reflexes of a veteran in a rookie's frame. Even in losing he did not stumble, but stayed focused and carried his Penguins to NHL nirvana.
My concerns for the Pens about their playoff chances with Marc-André Fleury that I wrote about in March were unfounded, because Fleury was not in-goal. When he was injured, Murray took the reins and never looked back. Now the Penguins have both Murray and Fleury as a potent combination, provided Fleury stays. To the point of the assertion that the team's repeat chances are probable, their goalie situation is a huge plus.
Phil Kessel Key to a Repeat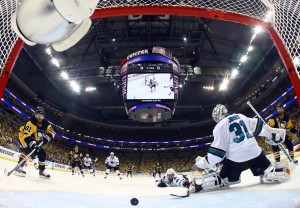 In October 2015, I predicted that Phil Kessel was the piece that Pittsburgh needed to take them to the top. That prediction came true and as we look toward the 2016-17 season, I don't find anything that would alter that opinion. The Toronto Maple Leafs could not make it work with Kessel, but he found a home in Pittsburgh that suits him well.
Kessel's performance during the Stanley Cup Playoffs was outstanding. He put up 22 points in 24 games leading many to think he should have won the Conn Smythe trophy as the playoff MVP. Although that honor went to Sydney Crosby, it is well-known that Kessel's play surged the Penguins to victory.
Not only did Kessel win a Stanley Cup, but Chris Peters of www.cbssports.com wrote in June that he silenced his critics as well. Peters wrote,
Kessel did not change. The scenery and situation did. Yet, with all of the star power in Pittsburgh, far more than he had surrounding him in previous stops, Kessel still found a way to rise to the top, especially when it mattered most.
From a player who had incredible expectations placed upon him in his previous tours with the Boston Bruins and the Leafs, Kessel was finally able to just play without the noise of media critics. If he continues to play to his potential, a Penguins repeat will be very much within the realm of possibility.
Crosby, et al
Joe Starkey wrote a few days ago at triblive.com that the Penguins have only lost one player from their championship roster – defenseman Ben Lovejoy. Starkey wrote,
The Penguins, however, have put themselves in excellent position to begin defense of their title. Better position than anyone had a right to expect this summer…As things stand, this team appears to have the perfect mix of youth and experience, star power and depth…In the meantime, look up and down this lineup. Look down the middle: Sidney Crosby, Evgeni Malkin, Nick Bonino, Cullen, Eric Fehr if needed, Oskar Sundqvist if needed, etc.
On paper anyway, the loaded Stanley Cup Champions are still loaded, albeit a year older. Starkey also reminds us that Malkin was injured for much of the playoffs. A healthy Crosby, Kessel and Malkin are still a dangerous bunch, and I'm not sure worth betting against.
Yes it is a long season and injuries and weird bounces of the puck can screw up the best-laid plans. Yes the Lightning and the Caps will come hard as will the rest of the league. The Chicago Blackhawks are still very good, as are a host of Western Conference teams. Will PK Subban be what the Nashville Predators need? Even the team I cover, the Carolina Hurricanes are looking like they might sniff the playoffs this season.
Penguins are 8/1 favorites to win Cup next year they will repeat.

— Jerome Weingarden (@Thelovetoy) June 14, 2016
The Penguins will not repeat as Stanley Cup Champs. Talk about a big time fluke.

— robert toba (@robtoba) July 30, 2016
The Penguins will be a very scary team once again in 16-17'. I wouldn't put it past them to be the first repeat salary cap champs.

— Blake (@SoldierFieldBlg) June 17, 2016
Fans obviously will disagree, but, these Penguins are stacked from top to bottom, and the word "probable" is not altogether wrong when thinking about a repeat. But, at then end of the day, that's why they play the games.
Mark lives in the Raleigh, NC area and covers the Carolina Hurricanes.