During the 2015 NHL Free Agency period, general managers were able to remain relatively patient in waiting for prices to fall in order to not overpay for players. It was a pretty weak class without any superstar presence, but a few teams were able to find diamonds in the rough.
While the Worst 2015 Free Agent Contracts have been previously discussed, it is time to review the best contracts dished out to last year's free agents. There were several very smart contracts signed, for both the player and team. A couple goaltenders who were signed to be backups surprised everyone and posted some of the best numbers in the league, making themselves suitable for a starter's role, while some veteran defencemen made their presence felt league wide.
5: Francois Beauchemin – 3 Years, $13.5 Million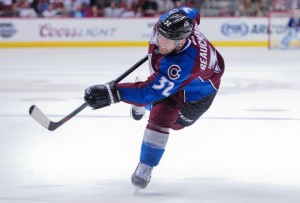 As a 35-year-old, Beauchemin was coming off of a bit of a resurgence in 2014-15 with the Anaheim Ducks. He found himself playing significant minutes in all situations and quickly saw his value skyrocket before becoming a free agent. As a result, the Avalanche signed him for three years with a $4.5M cap hit. He would fill a great need for Colorado, adding veteran leadership to a very young blue-line, as well as the ability to make their defensive game more sound.
One year into that contract, Joe Sakic and the Avalanche are feeling very happy to have locked up Beauchemin when they had the chance. He played 25:04 a night, including 3:31 shorthanded and 2:06 on the man advantage. Beauchemin led the Avs in time on ice and was relied upon in all important situations. Offensively, he tied his career-high for points with 34, showing no signs that his age may be slowing him down.
In all, Colorado made a fantastic signing which instantly made them a better team overall. Beauchemin was able to come in and mentor the younger defencemen on the team while also making a great contribution to nearly bringing the team back to the playoffs. For $4.5 million a year, Sakic would undoubtedly sign this contract again today.
4: Paul Martin – 4 Years, $19.4 Million
After a five-year stint in Pittsburgh, Paul Martin became a free agent as a 34-year-old. There was still lots of interest in the responsible defender, and San Jose won the bidding with a four-year contract with a $4.85M cap hit. The Sharks needed more stability in their top-four and Martin offered just that as a smart defenceman who makes smart decisions with and without the puck.
The signing worked out very well for both Martin and the Sharks in the first year, who went on to their best result in franchise history with a Stanley Cup Final appearance. Martin was a key piece in pushing the Sharks to be better, allowing them to be more sound in their own end which gave Brent Burns the freedom to play the way he needs to. Martin was a top-four defenceman, playing under 21 minutes per game, as well as a spot on the first pair shorthanded.
While Martin will be a 38-year-old at the end of this contract, it seems to have already paid off as he gave San Jose their best shot ever at a Stanley Cup. He doesn't seem to be slowing down as of yet either, easily playing top-four minutes each game. Martin filled a hole that the Sharks were struggling to fill and made them a much more well-rounded team.
3: Michal Neuvirth – 2 Years, $3.25 Million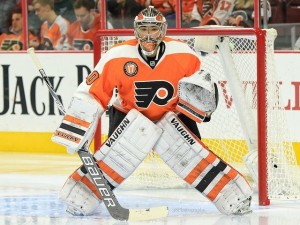 Michal Neuvirth had a strong 2014-15 season while playing for the lowly Buffalo Sabres. On a brutal team, he posted a .918 Save Percentage, increasing his value as a free agent. He would agree to a two-year contract with the Philadelphia Flyers with a $1.625M cap hit, expected to play about 25 games behind Steve Mason. With Mason unable to prove himself as an elite starting goaltender, Neuvirth provided stability and reassurance in the crease with good experience.
Neuvirth would end up starting 29 games while posting excellent numbers which became superior to Mason's. He posted the fourth-highest save percentage in the league among goalies to play over 30 games with a .924 rate. Neuvirth gave the Flyers the confidence to put him in when they desperately needed a win and was instrumental in their late surge to the postseason. He even took over the crease in the playoffs, appearing in three games with a ridiculous .981 SV%.
The Flyers could not have asked for more out of Neuvirth, who provided them consistent goaltending each night and gave the team a great chance to win. He was even able to reiterate his ability to potentially be a starting goaltender in the NHL. As a 28-year-old, that idea is not far-fetched whatsoever. This was a steal of a deal for Philadelphia.
2: Justin Williams – 2 Years, $6.5 Million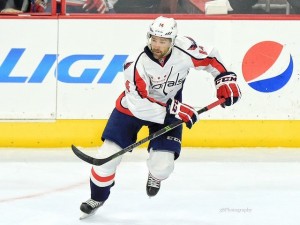 Justin Williams earned a tremendous reputation during his time with Los Angeles, in which he won the franchise's first two Stanley Cups. He was a leader on and off the ice, while still producing solid offensive numbers into his 30's. For Washington, a team looking for that special postseason experience, Williams was the perfect fit. As a result, the Capitals signed him for two years at a very reasonable $3.25M cap hit.
Williams had quite the impact during his first year in Washington, and was a large part of the team's run to a President's Trophy. Williams played 16:39 a game while earning time on both special teams. He would go on to have his best offensive season since 2011-12, scoring 22 goals and 52 points. While he couldn't bring them additional playoff success, he certainly helped to make them the most dangerous team they have been during the Alex Ovechkin era.
Williams came as advertised for Washington this season, improving the Caps chemistry off the ice and helping to make the team play a better 200-foot game. At a $3.25M cap hit, Williams does not hurt the team's cap situation and as a 34-year-old, he has yet to slow down at all, even thriving in his first year.
 1: Thomas Greiss – 2 Years, $3 Million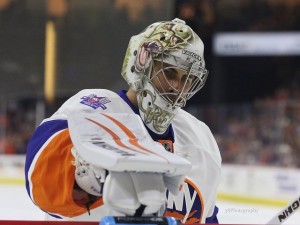 Thomas Greiss had just begun to establish himself in the two years prior to becoming a free agent, playing over 20 games each year. With the Islanders in need of a reliable backup goaltender, Greiss was a suitable candidate who could be had for a smaller price. The Isles signed Greiss with a $1.5M cap hit, expecting him to play 20-25 games behind Jaroslav Halak. They never would have expected him to have the year he did.
When Halak got injured multiple times during the course of the season, the Islanders turned to Greiss to save their season. He would go on to start 38 games, a record for his NHL career, while posting a 23-11-4 record, and his .925 SV% ranked third in the league among goalies to play in at least 40 games. With yet another injury late in the year to Halak, Greiss led New York to a series win in the playoffs as well. Over 11 postseason games, Greiss' .923 SV% ranked third in the NHL. He took on a starter's role with confidence and proved that he can be relied upon to play plenty of games in a season.
With one year remaining at a $1.5M cap hit, the Islanders are going to wish they signed Greiss to a long-term deal. He stole the show between the pipes in New York and has given teams the thought that perhaps he still has the potential to become a starting goaltender. As a 30-year-old, he should definitely have several more prime years in the league. This was a tremendous signing by Garth Snow and the New York Islanders, the best of 2015 in fact.
Contributor for the Toronto Maple Leafs and Prospects. Scout with the Oakville Blades of the OJHL. For questions, concerns, or comments, contact me at devinslawson123@hotmail.com or on twitter @SlawsonTHW.