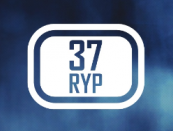 Rick Rypien, underrated as a player, much more underrated as a person. Not the biggest, strongest, most skillful or highest scoring players by any means but one of the toughest and most caring people the NHL has ever seen. Below are the tributes shown by the two team's Rypien was involved with, the Winnipeg Jets and Vancouver Canucks, for any fans that have not had a chance to see them.
Winnipeg Jets, Rick Rypien video tribute shown before the Jet's first home opener on October 9th vs the Montreal Canadiens.
http://www.youtube.com/watch?v=4BIFrkUut4w&feature=related
Vancouver Canucks, shown on Rick Rypien tribute night October 18th at Rogers Arena vs the New York Rangers.
Rick Rypien, you were a personal hero of mine and had the heart of not only a Canuck but a lion. #37 will be missed by all.