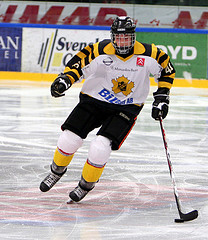 When the Senators fell in the rankings last season, it certainly wasn't into a nice, big, fluffy pile of feathers.  It was more like hitting a rut in the road, flipping over the handle bars, then skidding a few hundred feet before coming to a complete stop.  It was somewhat of a shocker, considering they finished 5th in the Eastern Conference just the year before.  To pour salt in the wound, the Senators ended up getting snubbed in the draft lottery.  With the 2nd overall pick all but assured to Ottawa, Bryan Murray was dealt a knuckleball. The Sens lost the lottery, getting knocked back four spots to 6th overall.
It's clear Murray has scrapped his plans of being a playoff contender and is now solely focused on a rebuild. The pieces they have moving forward suggest a bright future for the Senators organization, with a strong Swedish flavour. Boasting a bevy of talented prospects at every position, the impact of Ottawa's young players will be noticeable in the upcoming years.
The following are the Ottawa Senators Top 5 Prospects:
5. Matt Puempel – OHL – Peterborough Petes – LW
Matt Puempel suffered through the Brett Connolly effect this year in Minnesota.  Based on talent alone Puempel would likely have been a top 10 draft pick had a nagging hip injury not been prominent throughout his 2010-11 OHL season.  For the Senators, it was a fine stroke of luck.  Puempel fell to the 24th spot where Bryan Murray was eagerly awaiting to draft the scoring winger.  A shifty player with a knack of finding the back of the net, Puempel's set-up abilities are just as prominent in his offensive game.  He possesses fantastic vision, above average hockey sense,  a fluid skating stride and a lethal wrist shot.   A knock on his game is that he tends to be a defensive liability.  One needs only to look at his -33 rating last season with the Petes to show that his defensive game may not be up to snuff with offensive instincts (He is a plus 2 in 10 OHL games so far this season).  However, Bryan Murray didn't pick Puempel in the first round of the draft to play a defensive game.  Ottawa was 2nd to last in the league last year in goals per game 2.32.  Murray and Ottawa fans would certainly like to see that number increase.  With his hip all healed, if Puempel continues to grow and develop, it isn't inconceivable that he may post 30-40 goals a year on a consistent basis.
4. Jared Cowen – WHL – Spokane Chiefs – D
Yet another of the NHL's top prospects who fell in the draft in his draft year due to injury was defensive stalwart, Jared Cowen.  The mammoth blueliner uses his body to his advantage.  An established shutdown defenseman, Cowen has made poke-checking, hitting and blocking shots an artform.  For the amount of people who praise his defensive game, Cowen's offensive game is also underrated.  After missing 14 games this past season, Cowen still ended up top 20 in scoring among defensemen in the WHL – outscoring, offensive juggernaut and soon to be top draft pick, Ryan Murray.  There are few things that you can criticize about Cowen's game.  He looks to be the total package.  Able to play even-strength, penalty-kill and power-play, Cowen controls the play up the ice and can hurt a team with his shot from the point.  He is far from flashy, but Cowen relies more on steady and smart play.  The Senators lucked out on draft day in 2009 when Cowen fell to them at 9th overall .  Now the organization has a future potential defensive anchor to work with for years on end.
3. Mika Zibanejad – SEL – Djurgården – C
Slowly, but surely, Mika Zibanejad saw his name climb up the rankings leading up to the 2011 NHL Entry draft.  His name was a hot commodity on draft day as draft junkies watched to see just how high he might be selected. Zibanejad is the epitome of a two-way forward.  Never shying away from the puck, Zibanejad gets his kicks from playing a mixture of finesse hockey with a touch of physicality.  His bread and butter is going to the dirty areas of the ice to set-up a teammate, provide a scoring chance or just make a big hit (just ask John Klingberg).  If Gabriel Landeskog (the prospect the Senators coveted if they had retained their #2 draft slot) is being compared to a Mike Richards, then Mika Zibanejad may be likened to Ryan Kesler.  He had a great training camp and the Senators subsequently decided to sign him to an entry-level contract.  On top of his already polished game, Zibanejad has great faceoff abilities. Although the Senators fell to the 6th draft slot in the 2011 draft lottery, picking Zibanejad 6th may just prove to be a great consolation.  The Senators now have a center to plug into the 2nd line role behind Jason Spezza.
2. Robin Lehner – AHL – Binghamton – G
Coming off a Calder Cup Championship and securing the MVP award for the AHL Playoffs, Robin Lehner has established himself as one of the most coveted goalie prospects in the NHL.  Powering Team Sweden within a shootout of reaching the WJC final, Lehner really showed his true form this season with a 2.70 GAA and a .912 SV PCT.  Given his size, Lehner is very quick in the crease and his butterfly style makes him very difficult to beat.  Another appealing trait is how quickly he can bounce back from a bad goal.  One thing Lehner has improved on is his rebound control, which left much to be desired a few years back.  Lehner strikes an eerie resemblance to that of another Swedish star, Henrik Lundqvist.  He still has a ways to go before he reaches Lundqvist's level, but with his determination Lehner could become a number one goalie sooner than most people expect.  Look for him to split time between the AHL and NHL this season.  In 2012-13, Lehner should be fighting for the top spot in goal in Ottawa along with Craig Anderson.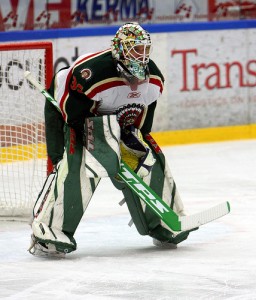 1. David Rundblad – SEL – Skelleftea – D
To round out the Swedish trifecta, David Rundblad has made his case to be the Ottawa Senators' top prospect.  When I spoke to his teammate, Adam Larsson, at the draft, I asked Adam how he thought Rundblad would do in the NHL.  He answered in six words.  "He will be good.  REALLY good."  Rundblad was acquired from the St. Louis Blues for the 16th overall pick in 2010.  Immediately, Sens fans began to question Murray's move and form doubts whether Rundblad was really worth giving up such a high pick.  This season, Rundblad erased all those doubts.  In Skelleftea, Rundblad led all defensemen in scoring with 50, and was 3rd in the league in points – only behind teammates Joakim Lindstrom and Mikko Lehtonen.  Rundblad has the dangles of Bobby Orr, the scoring Brian Leetch, the skating of Ray Bourque, and the vision of Niklas Lidstrom.  This dynamic offensive defenseman leaves hockey fans in awe.  His impeccable passing, up-ice vision, outlet passes, and his ability to quarterback the powerplay are the reasons why Rundblad is such an attractive option to make the team out of camp.  The easy comparison is Niklas Lidstrom, but I'd say he's a Mike Green-type player that doesn't happen to be a defensive liability. As Rundblad adjusts to the North American game, don't be surprised to see his name thrown around for Calder Trophy contention.
Honorable mentions: Nikita Filatov, Jakob Silfverberg, Stephane da Costa, Patrick Wiercioch, Stefan Noesen
Follow Shawn on Twitter: @ShawnReznikTHW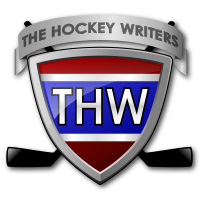 The archives of THW contain over 40,000 posts on all things hockey. We aim to share with you some of the gems we've published over the years.