Hockey goaltenders use a catching glove, a stick, leg pads and several body pads made from hydrophobic synthetic leather, nylon and densely packed foam to stop pucks. But on Mar. 29, 2018, against the Detroit Red Wings, nine-year veteran goalie Robin Lehner made the most important save of his career… with a cell phone.
It saved his life.
Lehner's first-person article that recently appeared in The Athletic, ('Islanders goalie Robin Lehner opens up about his addiction and bipolar diagnosis'- 9/13/18) reveals a powerful and courageous story detailing his battle with mental illness, drugs and alcohol. He completely bared his soul. It's as honest, painful and gut-wrenching as it is touching, hopeful and inspiring.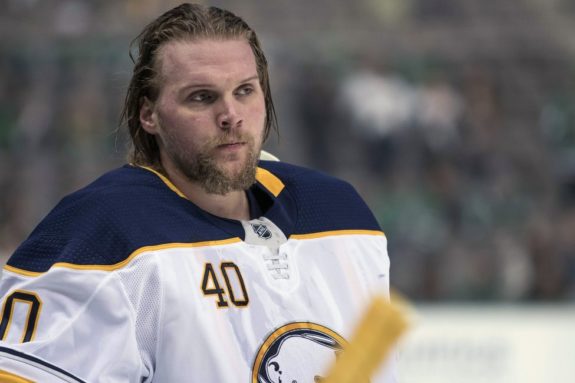 The netminder's goal was simple: bring awareness to mental health and substance abuse and help others who may be suffering similar experiences. He wasn't out to blame anyone, rather he took ownership of his actions. He simply wants to help make a difference and pay forward the help he's received along the way.
I want people to know that there is hope in desperation, there is healing in facing an ugly past and there is no shame in involving others in your battle. –Robin Lehner
Lehner's Courage and Bravery
It takes courage and confidence for any person, let alone a professional athlete with a multi-million-dollar contract, to open up about deeply personal mental health issues. Lehner went into great depth to share his saga. He told his story candidly and with tremendous vulnerability.
Five weeks into treatment at The Meadows, an addiction treatment center in Arizona, Lehner was diagnosed as bipolar with manic phases of ADHD with PTSD and trauma. It's a roller coaster of extraordinary high highs and hellish lows.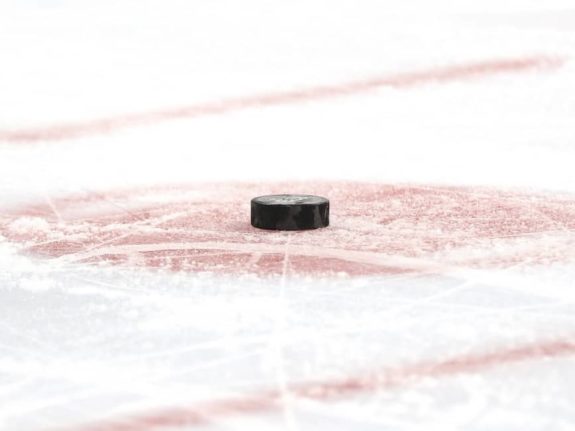 Professional athletes are known to have their fair share of routines. Lehner's included drinking as a means of dealing with the demons in his head. He downed sleeping pills to quiet his mental traffic enough to get even the most minimal rest. He was often left swirling in emotional pain and paralyzed by suicidal thoughts.
#Isles goalie Robin Lehner on main reason he came forward with his story on battle with alcohol, pills, bipolar diagnosis, suicide thoughts: "It was extremely hard. The main reason I did it was hopefully it helps somebody else. It's been an emotional couple of days."

— Andrew Gross (@AGrossNewsday) September 13, 2018
Lehner ultimately chose rehab for the sake of himself and his family. He sought the help that he so desperately needed from the NHLPA/NHL substance abuse program and got it. In fact, he stated, "I don't think I would be alive without them."
Supporting Lehner
The Swede's time in Buffalo with the Sabres wasn't easy. Then-Sabres general manager Tim Murray traded away a first-round pick (21st overall) in 2015 to acquire Lehner from the Ottawa Senators. Fans were livid. And they were reluctant to ever get past that unusually hefty price. In their eyes, he was never going to live up to the asset that was spent to get him, so he was never fully embraced.
With the Sabres, Lehner quickly became known for his fiery eyes and aggressive demeanor. He suffered two injuries, sidelining him for significant chunks of his first two seasons with the club. There were times he was really good and times when he struggled. He posted a .920 save percentage and a 23-26-8 record in 59 starts in his first season behind one of the worst Sabres teams in club history. He kept the team in many games they had no business being in contention to win – that's all you can ask of a starting goalie. Lehner let in softies, but with an offense that couldn't score, his margin for error was next to nil.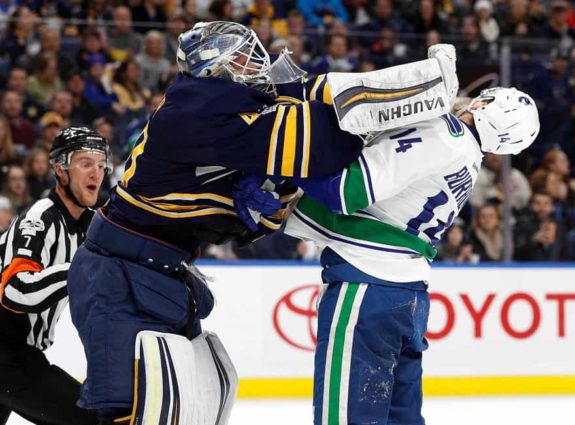 There are fans of teams, but everyone is a fan of heroic human stories. The irony is, now that Lehner's opened up and allowed others in on the secret battle he's been fighting, he has more fans than ever. The outpouring of support for him has been incredible. Fans, teammates and even those who work in the mental health field are reaching out to share their appreciation for him telling his incredible story and offering support and encouragement to stay strong in his new life. They're happy he's found peace and is in a better place. They're rooting for him to have success on the ice, and more importantly, off the ice.
"Towards the end of the season, he was going through some personal stuff. As a group, we kind of just gave him his space and allowed him to address [his situation]. It's really good to see that he's doing well. He's on a better path. He's a really good guy and was a good teammate to us," said Jack Eichel. "It's never good to see someone you care about going through that kind of stuff. I'm happy to see him get another opportunity. I wish him all the best."
It's Bigger than Hockey
Lehner's moving story is a raw, powerful reminder that professional athletes, while highly skilled and gifted in their sport, are also regular, everyday people, too. They're not just what we see on television or highlight reels; they're just as susceptible to mental health issues and addiction as anyone else.
By exposing himself and recounting his captivating story, Lehner reinforces the notion that the NHL—and the greater hockey community—is a family; a giant support group that transcends the sport, ready to help when the chips are down. Lehner helps reduce the stigma of mental illness. Most importantly, he offers hope and inspiration for those who may be suffering similar experiences by helping reduce the guilt and shame victims often feel that prevent them from reaching out for help.
While not doing it for any recognition, Sabres general manager Jason Botterill and New York Islanders GM Lou Lamoriello are proving the class and integrity they bring to their respective organizations. Not only did Botterill come down from his press box during the second intermission of the game in which Lehner had a panic attack, he still keeps in touch with him even after he was not re-signed by the Sabres.
The support from the GM and the Sabres organization continues today and means a lot to Lehner. Though initially disappointed that he did not get a new contract with the Sabres, Lehner also saw it as an opportunity for a fresh start somewhere else, which could be beneficial for his recovery. After getting passed over by a few organizations, Lehner eventually got a call from Lamoriello. According to Lehner, "I had two great meetings with him and, looking back now, those meetings became some of the of the best moments in my life. We talked about family and life." Both Botterill and Lamoriello are refreshing examples of those who put humanity above all else as Lehner continues to heal and recover.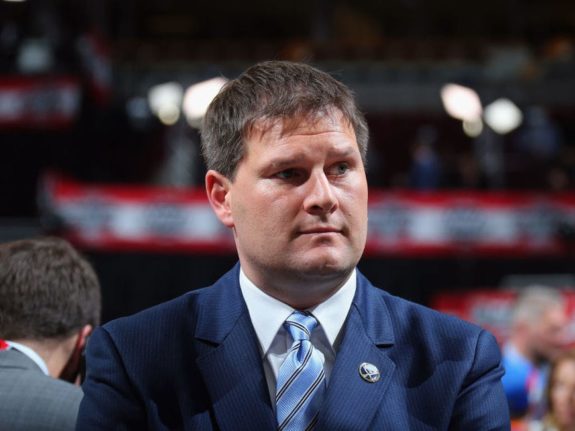 As Lehner's story unfolded, he said he's excited to "battle what's in front of me" and is looking forward to playing a sober season of hockey for what he says will be the first time in his career.
This summer, the Goteborg, Sweden native signed as an unrestricted free agent with the Islanders, his third NHL team. The 27-year-old goalie looks forward to a new season ahead. Statisticians will continue to record his wins and losses, the number of shots against him and saves made. But the reality is, now healing and on a healthier, cleaner path, Lehner is already a better person, father, husband, and athlete. And that makes him a winner even before he takes the ice.
Jeff has been covering the NHL for over a decade for various sites. He's been with The Hockey Writers as a lead Sabres writer three years, while also writing a satire column called "Off the Crossbar."