The Buffalo Sabres enter the 2020-21 season on a nine-year playoff drought, one season away from tying the all-time NHL record. If they fail to qualify for the postseason this year, it will be an entire decade since the city of Buffalo has seen an NHL playoff game.
After missing the expanded 24-team 2020 NHL Playoffs by a 0.007 points percentage margin, the team responded by firing 22 members of their organization, including former general manager Jason Botterill. New general manager Kevyn Adams wasted no time after his hiring, acquiring Taylor Hall, Eric Staal, Tobias Reider, Cody Eakin and others early into his tenure.
Despite a new and improved look, the Sabres still face an uphill battle after being placed in a tough, realigned "East Division" with the Boston Bruins, New Jersey Devils, New York Islanders, New York Rangers, Philadelphia Flyers, Pittsburgh Penguins and Washington Capitals. Although they are potential playoff contenders, reaching the postseason for the first time in nine years will be no easy task for Buffalo.
Practice Lines Ahead of Season Opener
The Sabres practiced with the following lines on Thursday morning in preparation for their season opener against the Capitals:
Forwards:
Hall-Eichel-Thompson
Olofsson-Staal-Reinhart
Rieder-Eakin-Cozens
Skinner-Lazar-Sheahan
Asplund
Defence:
McCabe-Ristolainen
Dahlin-Montour
Miller-Jokiharju
Irwin
Goaltenders:
Carter Hutton
Linus Ullmark
Right wing Kyle Okposo is currently out of the lineup with a day-to-day injury and has been ruled out for Thursday's game.
Forwards Jack Quinn, Casey Mittelstadt and Rasmus Asplund; defencemen Will Borgen and Brandon Davidson; goaltender Jonas Johansson are currently listed on the taxi squad.
Eichel-Hall Duo Has Potential to Spark Sabres' Offense
Jack Eichel, who led the Sabres in points (78), goals (36) and assists (42) last season, finally has a sidekick. With the help of head coach Ralph Krueger, Adams was able to recruit Hall to Buffalo on a one-year, $8-million contract this past offseason.
Hall formerly played under Krueger as an Edmonton Oiler in 2012-13. After signing a deal that shocked the hockey world, the No. 1 forward available in the 2020 free-agent market will now line up alongside a superstar in Eichel. With Eichel averaging more than a point-per-game in 2019-20, he is, statistically, the best centreman Hall has ever played with.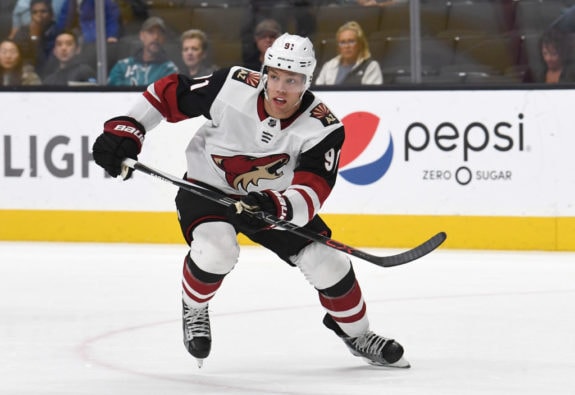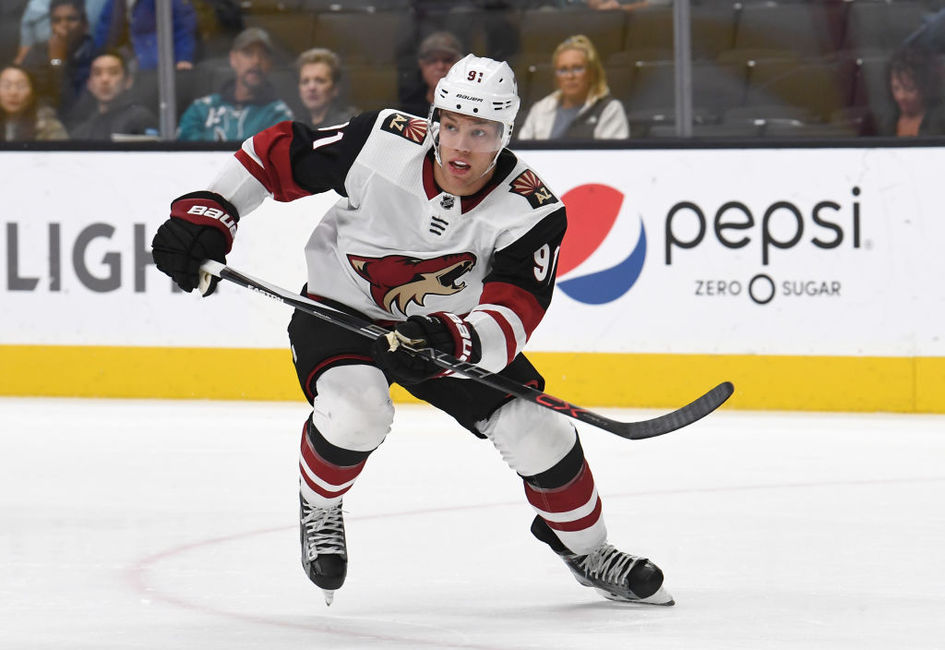 Hall won the 2018 Hart Trophy, awarded to the NHL's most valuable player, after putting up 93 points (39 goals, 54 assists) in 76 games with the Devils during the 2017-18 season. This is his best campaign to date. Although those are very difficult numbers to duplicate, lining up with Eichel is likely the best shot he will have at winning it again. And if it's not him going for the Hart, it very well could be his linemate, Eichel.
Combining the scoring prowess and playmaking abilities of Eichel and Hall could pull them from the depths of the league basement and get them into the playoff picture for the first time since 2011. They will make their debut together on the first line in Thursday's game against the Capitals, joined by Tage Thompson on the right wing.
Dahlin Primed for a Breakout Season
Last season, Dahlin tallied 40 points (four goals, 36 assists) in 59 games, tying him for 18th among NHL defencemen. After just two years in the league, he has now managed to hit the 40-point mark twice before the age of 19. This is especially significant as Dahlin's 2018-19 season, his first in the NHL, saw him put up 44 points (nine goals, 35 assists) to become the third-ever 18-year-old defenceman in league history to reach the 40-point mark.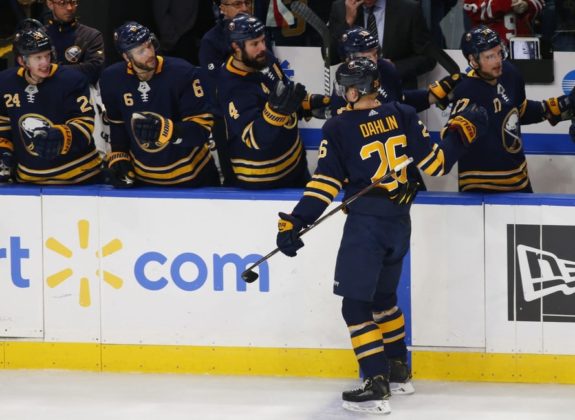 The first-overall draft pick at the 2018 NHL Entry Draft managed to set a new personal record of 36 assists in 2019-20 and would have easily surpassed his previous career-high of 44 points if a regular 82-game schedule had occurred. He now enters his third season with the Sabres weighing in at 207 pounds, up from 193 pounds at the start of last season.
The 2020-21 season will be an exciting one to watch as he enters the final year of his entry-level contract with more size, skill and confidence. He is expected to begin this year's campaign on the second defensive pairing with Brandon Montour. If Dahlin can be one of the keys to fixing the Sabres' woes this season and get them back into the playoffs, he will be looking at a much larger contract with Buffalo this upcoming offseason.
The Sabres' fight for a playoff spot begins on Thursday night when they face-off against the Capitals at 7 p.m. ET. It will be the first game for Buffalo since their 3-2 shootout win over Washington on March 9, 2020.
---
---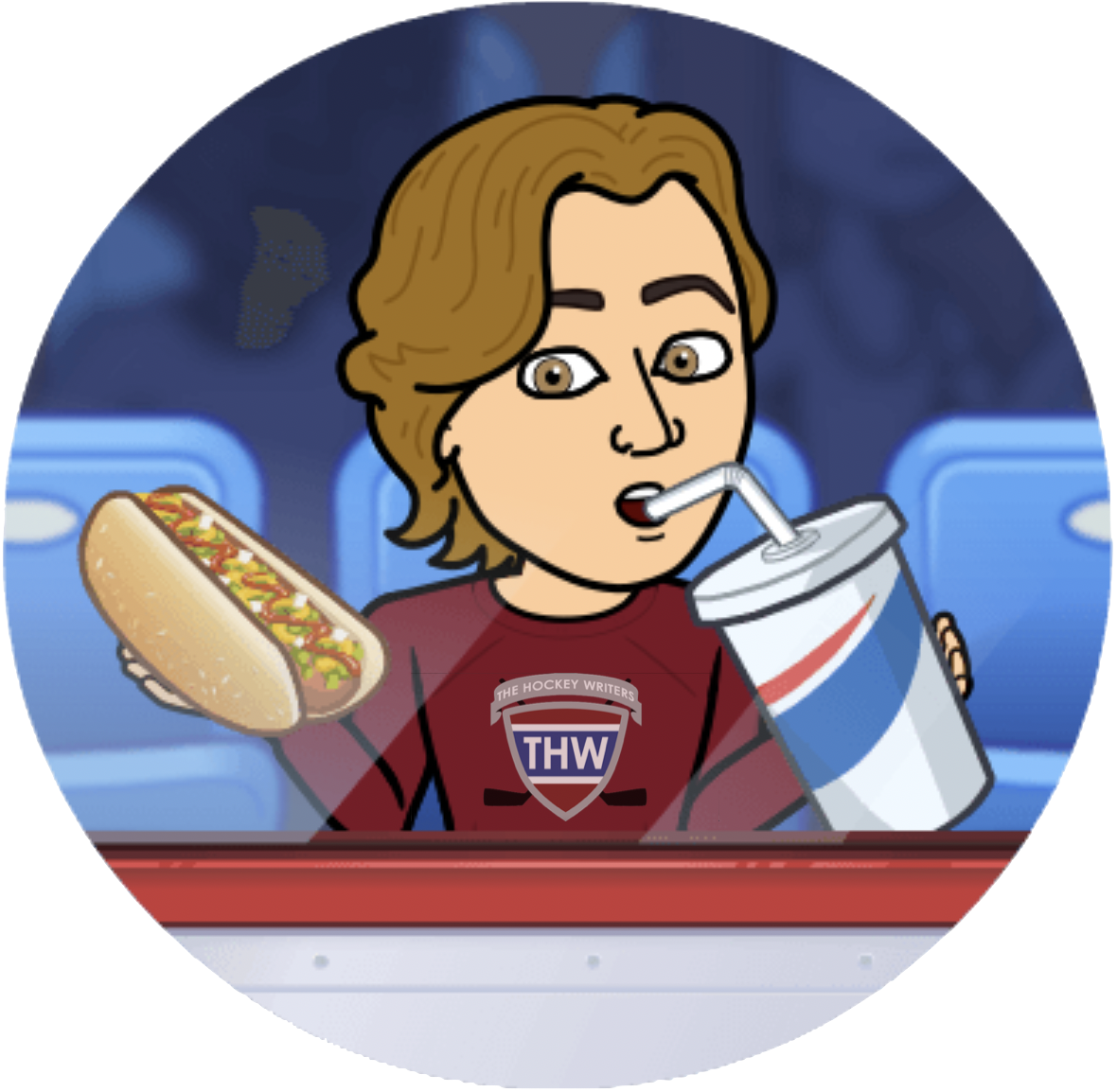 Tom Pepper is an NHL columnist at The Hockey Writers.