After 10 grueling months of no games being played at the Prudential Center, the New Jersey Devils are ready to take the ice once again for the start of the new season.
Even though the Devils ran into some trouble during training camp, especially with the shocking news of Corey Crawford's retirement, their fanbase should still be very proud and excited for their rebuilding team. The Devils had two young prospects represent their organization in the Gold medal game at the World Junior Championship.
Background of the Tournament
A little over a week ago (Jan 5), Team USA made history by upsetting Team Canada in the Gold medal game. Team USA was considered to be the underdogs going into the matchup, due to Team Canada being credited as one of the greatest Canadian teams to ever be assembled. Prior to the Gold medal game, Canada only let up four goals while scoring 41, which gave them a goal differential of 37.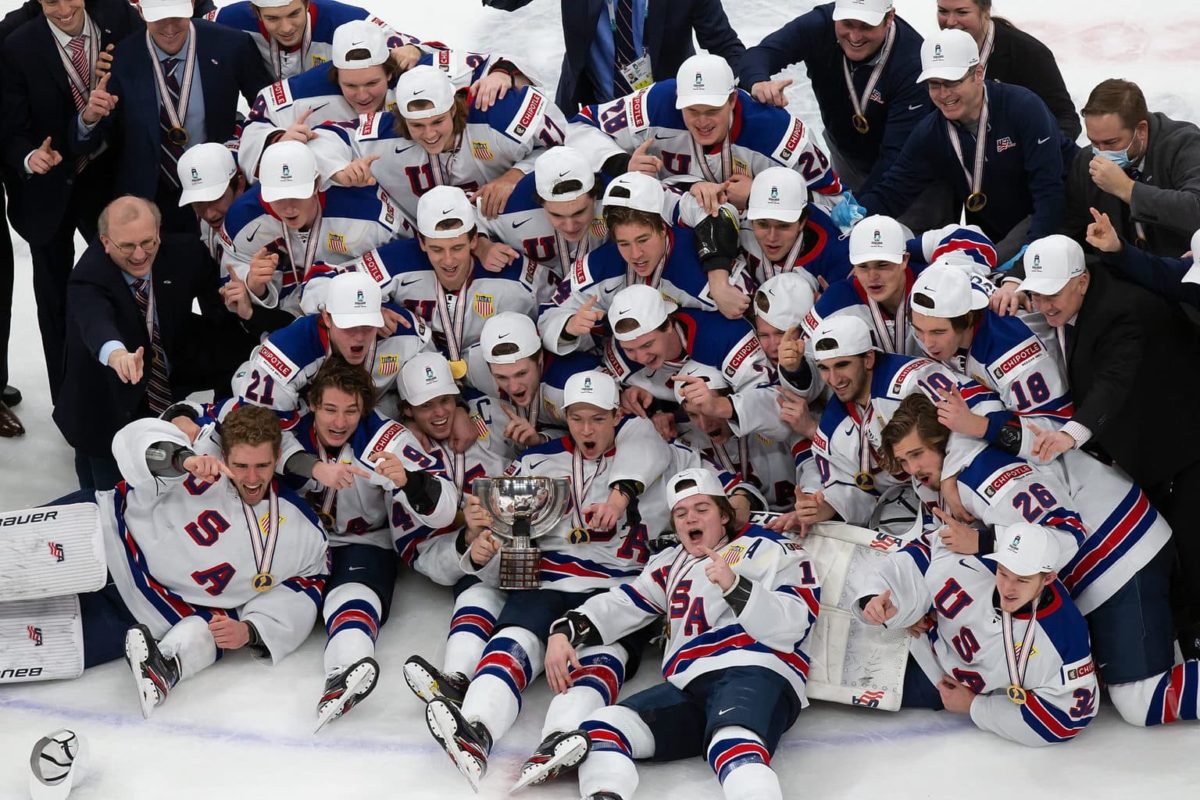 It's worth mentioning that, prior to facing Team USA, Team Canada had never trailed throughout the tournament. However, with the help of Trevor Zegras (Anaheim Ducks) and Alex Turcotte (Los Angeles Kings), Team USA came together and were able to pull off an amazing 2-0 shutout win. They brought home the Gold for the United States of America, and the Devils had great representation throughout the course of the tournament:
Patrick Moynihan (USA), Dawson Mercer (Canada), Alexander Holtz (Sweden), Shakir Mukhamadullin, Arseni Gritsyuk (Both from Russia), and Jaromir Pytlik (Czech Republic). Even though the Devils had some of their big-name prospects competing, the main focus should be the Gold medal matchup between their own two players: Mercer and Moynihan.
Mercer vs. Moynihan
Similar to Holtz and Mukamadulin, Mercer was selected by the Devils in the first round (18th overall) in the 2020 NHL Draft. Whereas Moynihan was selected in the 6th round (158th overall) by the Devils in the 2019 draft, but he remains unsigned with the team. When compared to Mercer, it's clear that Moynihan doesn't have the same level of recognition throughout the hockey community. However, he's still a young developing player that fans should certainly keep an eye on in the future.
Moynihan is a Millas, Massachusetts native that currently competes on Providence College's NCAA hockey team. His best season was his freshman year campaign in which he racked up 21 points (13 goals, eight assists) in 34 games. In regards to Moynihan's style of play, Mckeen's Hockey stated, "[Moynihan] is a diligent and versatile forward, able to impact the game in both offensive and defensive roles." Scouts also raved about his ability to get a good shot off by using his quick release in order to fool the opposing goaltenders.
Moynihan might not be the most well-known prospect in the Devils' organization, but he still made a small contribution in his five games played. He did so by dishing out two assists on a pretty stacked roster. This was Moynihan's second time competing in the tournament. His first stint was a couple of years ago (2018) in which he had three assists in seven games played. Team USA placed 3rd in the tournament that year and was given Bronze medals.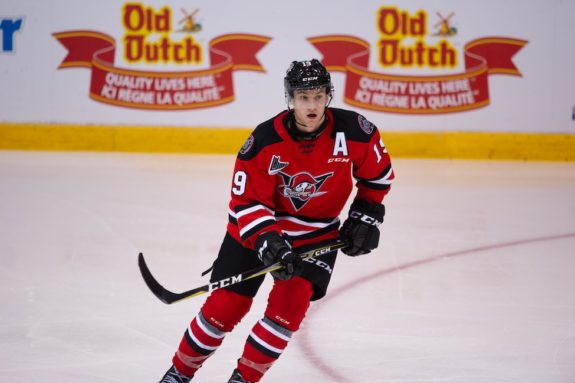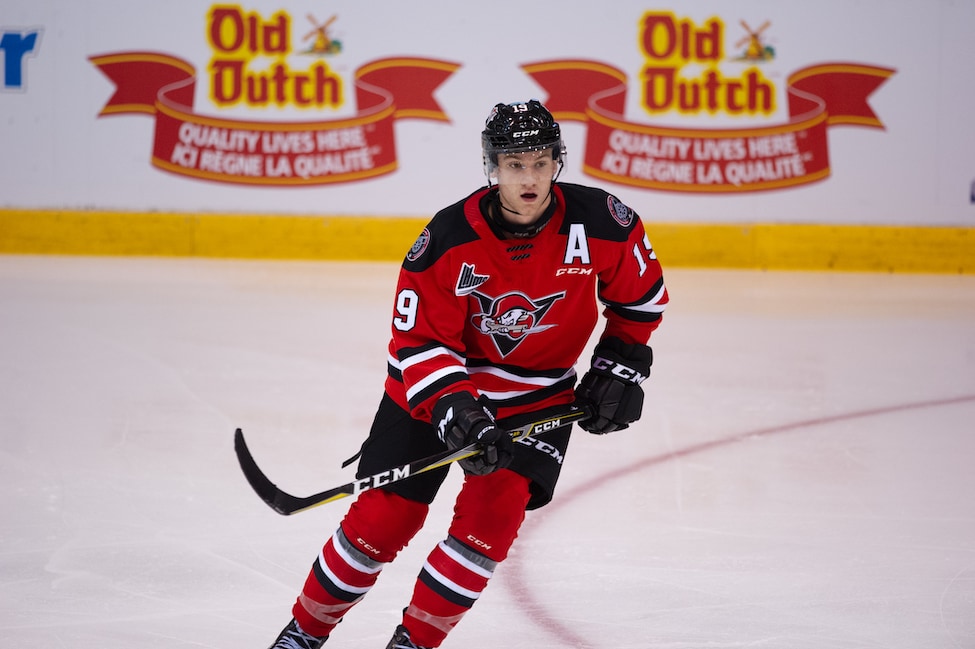 As for Mercer, coming in second is always a tough pill to swallow, especially with such high expectations. However, he should be proud of his improvement. Last year his team did win Gold, but he didn't put up any stats in the seven games that he played in. It's also worth noting that his +/- rating was -1. However, after just one year, in the same amount of games played, he had six points (two goals and four assists) with a +/- rating of 7. He did all of that while competing on the fourth line of a loaded Team Canada roster.
Mercer's improvement and contribution is certainly something to be on the lookout for. Overall, the Devils organization should be proud of their two young prospects for competing in the World Junior Gold medal game. The young guys' performance shines a line of hope for a brighter future, for a team that's rebuilding, and also projected to have another disappointing season. Also, winning hardware for their respective country doesn't hurt either.
---
---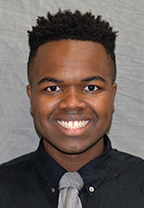 Trey Matthews is currently the play-by-play announcer for the hockey programs at Adrian College. Interestingly, he is also one of the only full-time black hockey play-by-play announcers in the entire country. He has been featured in USA Today, USCHO, & others for his line of work. In addition to that, he's also the host of a podcast show called Locked On Devils. He first began writing for his high school's paper at the University of Detroit Jesuit High School & Academy. Aside from hockey, he also covers the Los Angeles Lakers (NBA) for Belly Up Sports.