It's usually forwards who get most of the attention among the NHL's young stars, but at the league is currently seeing a number of young defensemen making their mark as the standard-bearers of the next generation of superstars.
Colorado Avalanche's Cale Makar and Vancouver Canucks' Quinn Hughes just had a hugely entertaining season-long battle for the Calder Trophy as the league's top rookie (with Makar eventually taking home the hardware). Meanwhile, Dallas Stars' Miro Heiskanen was one of the key cogs in the team's surprising run to the Stanley Cup Final.
But with those aforementioned names making headlines around the league, one guy has flown under the radar a bit, surprising considering his stature when he entered the league back in 2018: Buffalo Sabres' Rasmus Dahlin.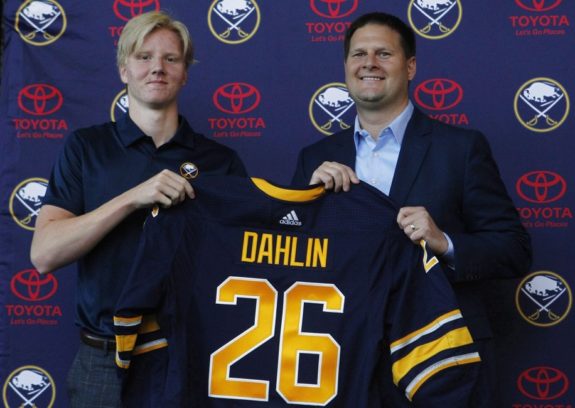 As he prepares for his third season in the NHL, the young Swede is primed to join the ranks of the world's elite blueliners.
Once-in-a-Generation Blue Line Prospect
When the Sabres finally got lucky in the NHL Draft Lottery after the 2017-18 season, everyone knew who they would be taking first overall. Dahlin was considered one of the best defensive prospects to enter the league in years, if not decades.
Scouts were nearly unanimous in their praise of the phenom entering the 2018 Draft (from 'Pronman's 2018 NHL draft rankings: Top 74 prospects' The Athletic, 5/21/2018):
"Dahlin is one of the best defense prospects of the modern era as a first-year draft eligible player. He looks special on the ice, whether it was logging top-four minutes in the Swedish Hockey League, being a power play man for Sweden's national team or being the top defenseman at the world juniors, all at the age of 17. His skill and IQ rank among the very best in the class. He can play at such a quick pace and make highly creative plays versus pros which at his age is unusual. What stands out to me is not his elite skill but his elite awareness. He understands how to attack defenses so well and attempts things I don't see players his age try."

Pronman, quoted in The Athletic
While he wasn't quite at the Sidney Crosby/Connor McDavid level, Dahlin was seen as close to a sure thing as you could hope for.
Historic Production as a Teenager
It seems silly to say Dahlin has flown a bit under the radar considering his historic offensive production as a teenage defenseman in the NHL.
With 84 points in 141 games before the age of 20, Dahlin ranks second to only former Sabres legend Phil Housley for most points by an under-20 defenseman in NHL history (Housley scored 143, but in a much higher-scoring era).
As a 19-year-old in 2019-20, Dahlin finished with four goals, 36 assists, and 40 points in 59 games, a performance equivalent to 56 points over a full 82-game season. His 0.68 points-per-game rate was the best by a Sabres defenseman since Brian Campbell posted an identical figure in 2007-08.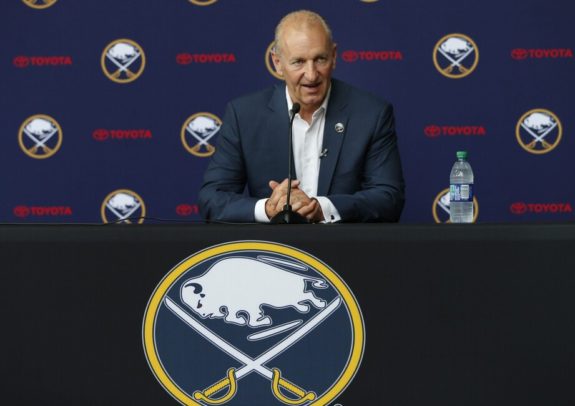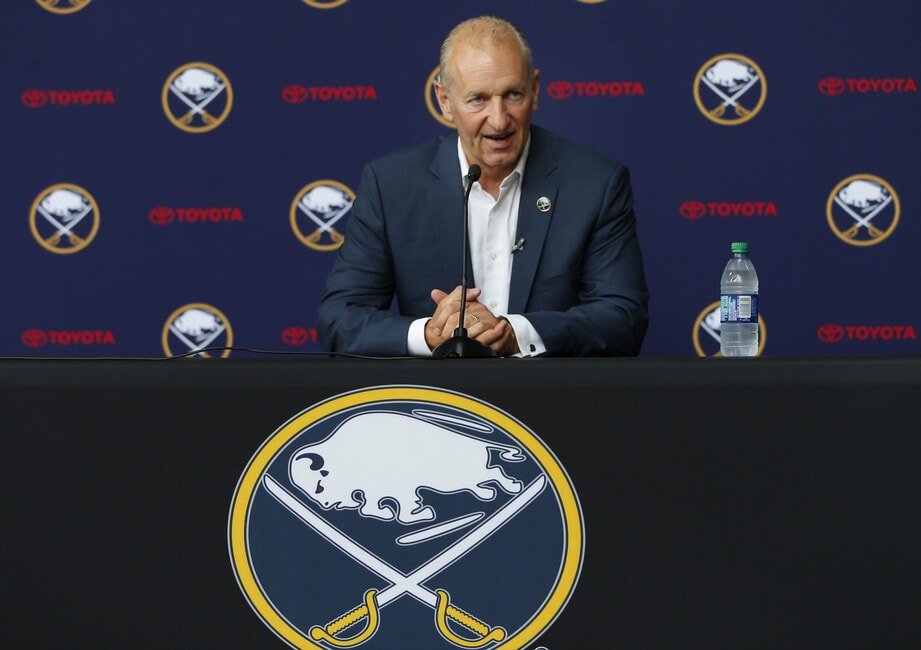 Dahlin has racked up these impressive numbers despite having his ice time closely monitored — his average time on ice actually decreased from 2018-19 (21:09) to 2019-20 (19:18). That figures to change this season, as he should spend a lot of time playing with Henri Jokiharju in Buffalo's top four. Sabres head coach Ralph Krueger kept Dahlin on a bit of a leash last season; on a team desperate to finally make the playoffs, don't expect that to be the case in 2020-21.
Ahead of the Curve
When projecting what Dahlin is statistically capable of next season, it's worth taking a look at what other recent highly touted defensemen have done in their third seasons.
Notable defensmen who have been top-10 draft picks in the last decade: Noah Hanifin, Aaron Ekblad, Seth Jones, Ryan Murray, Morgan Rielly, Adam Larsson, and Erik Gudbranson. The only players in that group who scored more than 30 points in their third seasons were Hanifin (32 with the Carolina Hurricanes in 2017-18), Jones (31 with the Nashville Predators and Columbus Blue Jackets in 2015-16), and Rielly (36 with the Toronto Maple Leafs in 2015-16).
As you can see, Dahlin far eclipsed those numbers in just his second season.
Another place to look for historical comparisons to Dahlin is in the play of his fellow countrymen. Coming out of the SHL, he received comparisons to many of the great Swedish defensemen, most notably Nicklas Lidstrom, Victor Hedman, and Erik Karlsson. Hedman had a decent third season with the Tampa Bay Lightning in 2011-12, finishing with 23 points in 61 games.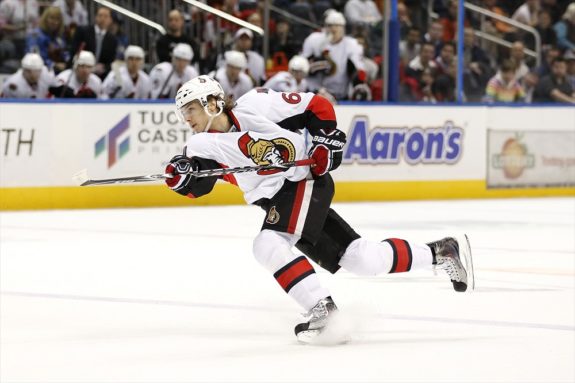 Lidstrom and Karlsson, on the other hand, were both dominant in their respective third years — Lidstrom scored 56 points in 84 games with the Detroit Red Wings in 1993-94, while Karlsson won his first Norris Trophy with the Ottawa Senators in 2011-12, notching 19 goals, 59 assists, and 78 points in 81 games.
Ready to Take the Next Step
Asking for a Norris Trophy from Dahlin next season is a bit much, but there is certainly precedent for a player of his caliber to post big-time numbers in his third season.
Offense has never been a question in Dahlin's game. To take his place among the game's elite, he must continue to work on his defensive game. It will be a balancing act of being more responsible and reliable in his own end without restricting his incredible talents on the offensive end.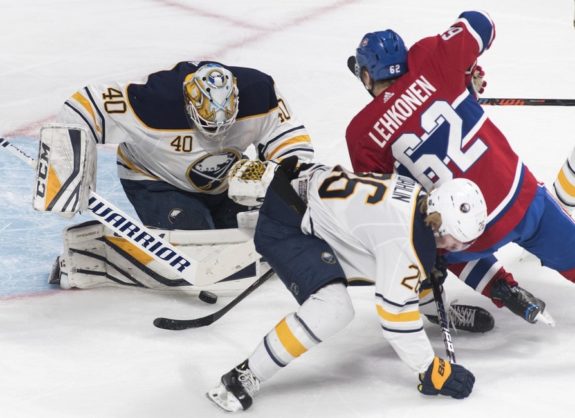 With a potentially dynamic forward group, the Sabres ought to be an improved hockey team. Whether they are a playoff team will come down to their defense, and it starts with their former first-overall pick. If Buffalo finally ends their lengthy playoff drought, chances are it will be because Dahlin took the step from hugely promising youngster to legitimate superstar.
---
---